Kinnaird College for Women to organise badminton for talent hunt in Punjab
Trails are being held under Prime Minister's Youth Program's Talent Hunt Youth Sports League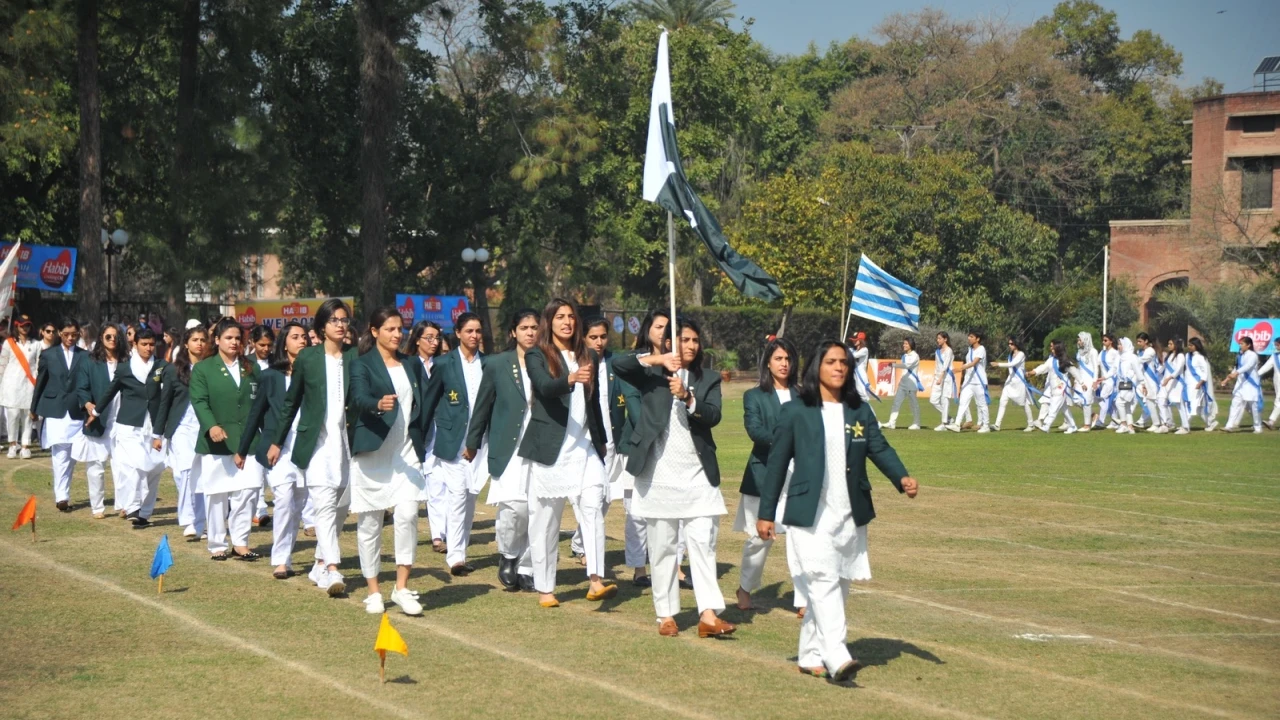 Lahore: Kinnaird College for Women, Lahore is organizing the game Badminton for talent hunt in Punjab region under Prime Minister's Youth Program-- Talent Hunt Youth Sports League (THYSL)
The league aims to engage youth of Pakistan in healthy physical activities through sports, says a release issued by the eductaional institute.
Sports can play critical role in transforming the youth into a self-confident, organized, and capable workforce that canbringpositive social change and economic well-being in the country.
Keeping these goals inmind, Talent Hunt Youth Sports League was initiated in collaboration with the Higher EducationCommission (HEC).
The aforementioned league will provide the selected candidates withtheopportunity to participate in national-level leagues in their individual categories.
Javed Ali Memon, In-charge of the Sports and Co-Curricular Division of the HEC, explained, "The opportunities include the provision of coaching and development facility under the patronage of Pakistan Sports Board and award of scholarships for pursuing higher education".
He elaborated that the selected players will be provided with skilled assistance in the form of sports academies (High Performance and Resource Center) to help hone their talents, and improve their physical fitness to that of a professional athlete.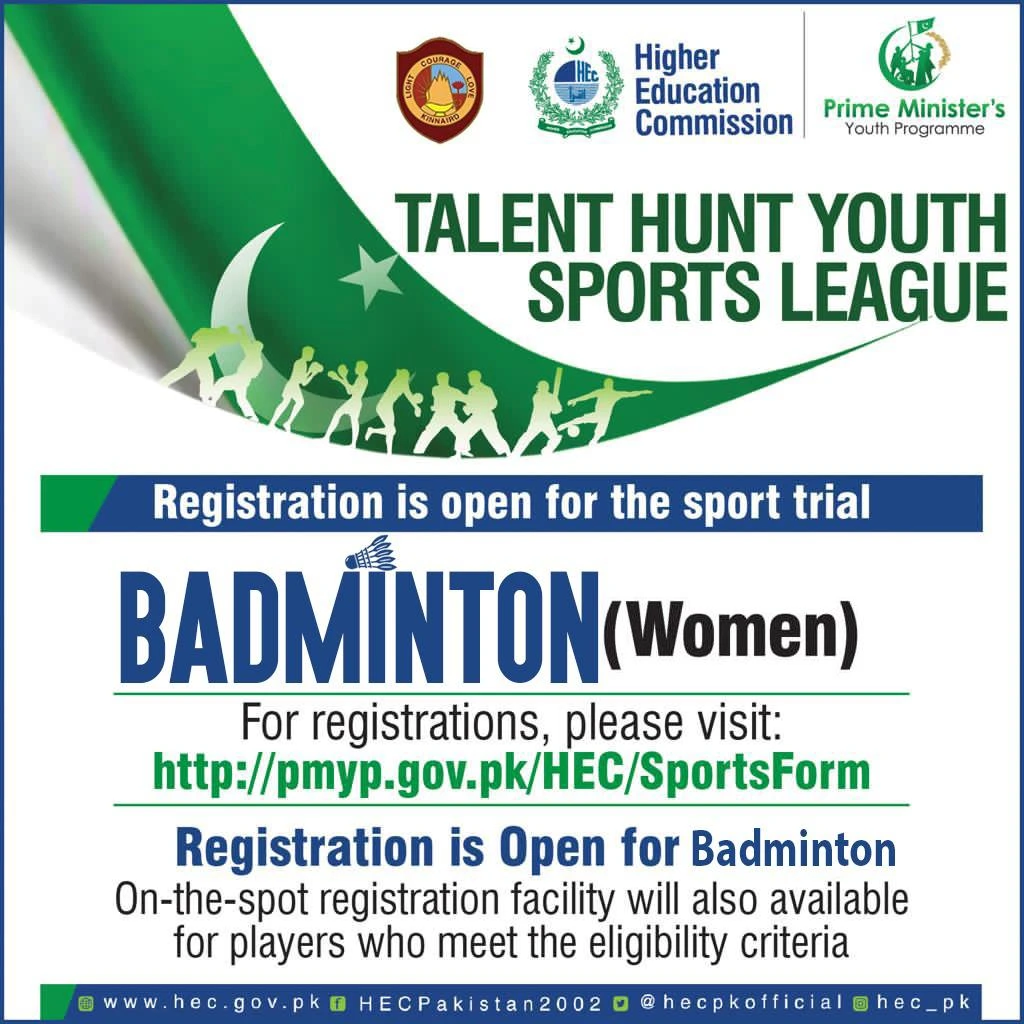 Prof. Dr. Rukhsana David, Principal Kinnaird College for Women, Lahore said that the program is providing equal opportunities to men and women to promote excellence insports.
The initiative intends to promote sports as a social contribution to Pakistani youth empowerment
and to encourage youth to participate in sports and physical activities. The registration has been started in all regions
All the young and enthusiastic Badminton players are encouraged to register them selvesat
https://pmyp.gov.pk/HEC/SportsForm. Likewise, youth aged 15-25 (women and women) are eligible to enlist and apply hailing from 25 regions across Pakistan.
Punjab has been divided into Faisalabad, Lahore, and Sialkot, Rawalpindi, Bahawalpur/Multan regions.
The registered players can appear for trials at the nearest locations within their respective province. After completing the registrations, trials will be held and the shortlisted players will be eligible for the provincial and national leagues.