Two more special planes carrying relief goods from KSA reach Karachi
Relief goods including tents, food packages, blankets, dates, and kits from the King Salman Relief Center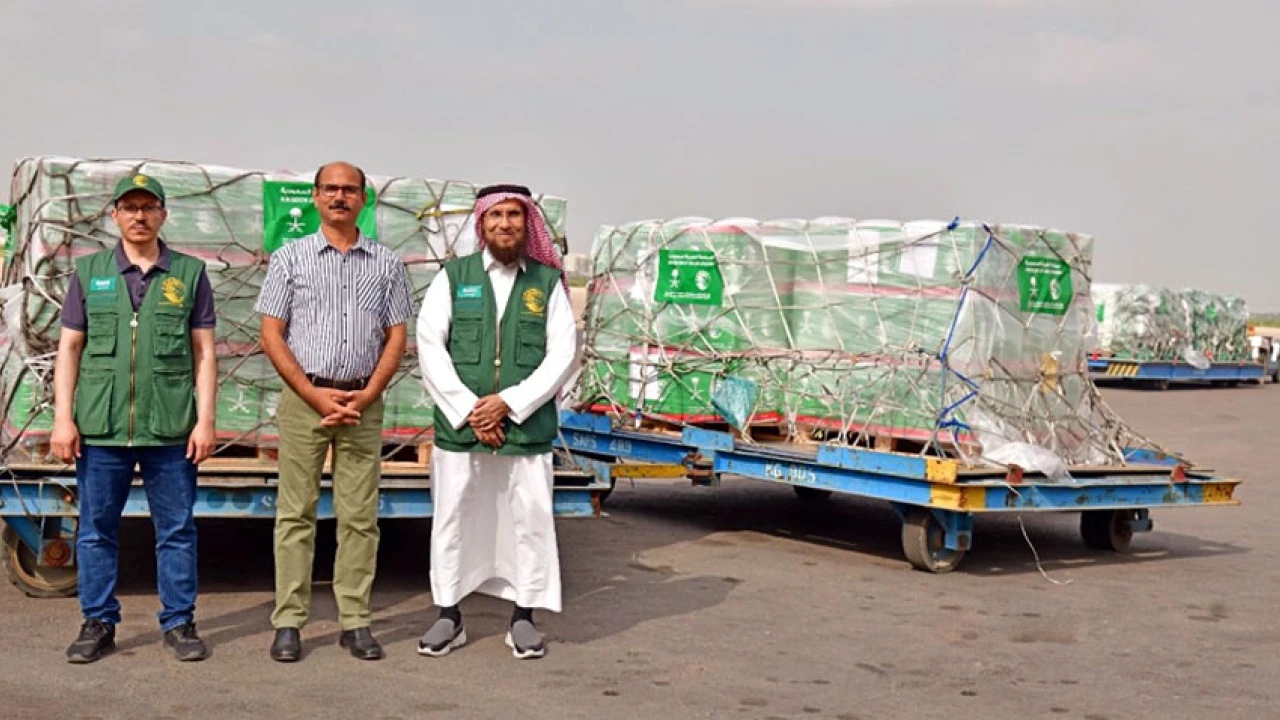 Karachi: In continuation of humanitarian relief assistance for flood-affected people of Pakistan, two more special planes loaded with relief goods from Saudi Arabia have reached Karachi.
Both planes carried 60 tons of relief goods including tents, food packages, blankets, dates, and kits from the King Salman Relief Center.
The relief goods were handed over to the representative of the National Disaster Management Authority in Karachi.
This relief will be distributed among affected people according to the needs of each affected area.