FM Bilawal lauds US assistance for flood victims of Pakistan
Both the leaders discussed the flood situation in Pakistan and also exchanged views on promoting Pak-US trade relations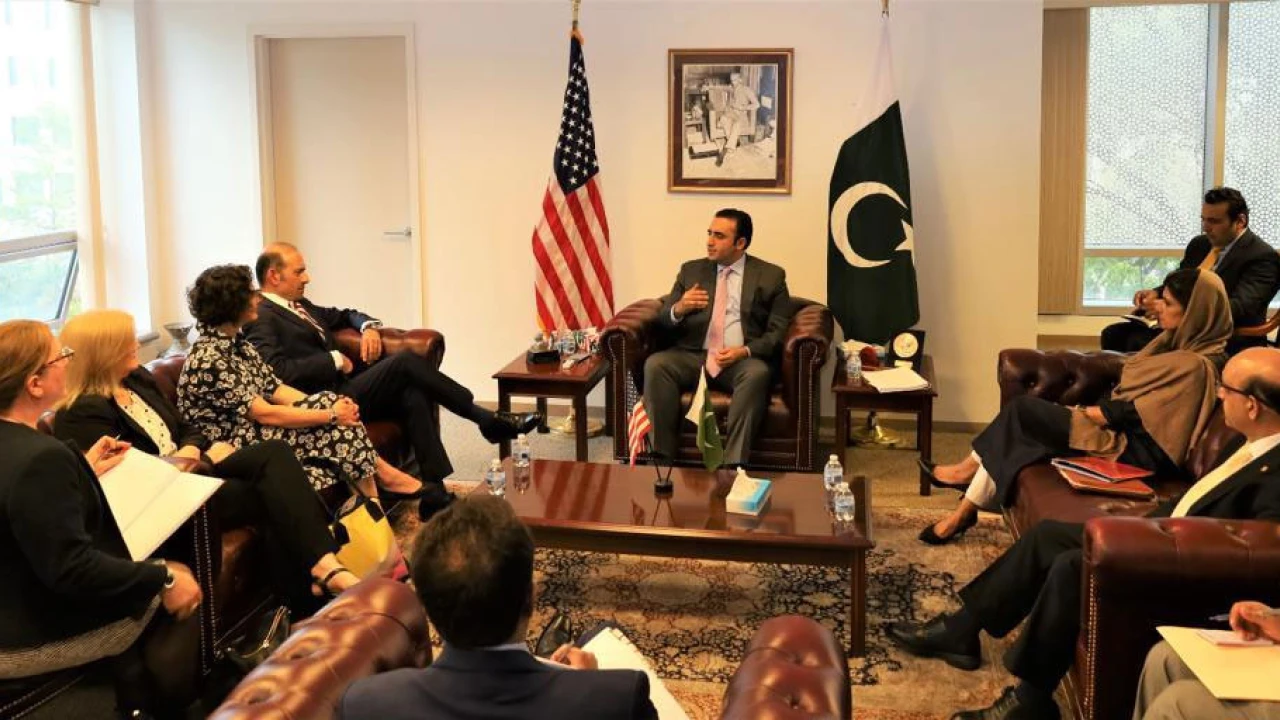 Washington: Foreign Minister Bilawal Bhutto Zardari has met with US Special Representative for Commercial and Business Affairs Dilawar Syed in Washington and discussed trade relations.
Both the leaders discussed the flood situation in Pakistan and also exchanged views on promoting Pak-US trade relations.
On this occasion, Foreign Minister Bilawal appreciated the assistance provided by America for Pakistan flood affectees.
The foreign minister also met with corporate leaders, prominent business personalities, and other segments of the society at the Pakistan House in Washington.
During his visit, the foreign minister will meet with members of Congress, senators, leading American think tanks, and American media organizations during the visit.
Earlier, FM Bilawal Bhutto Zardari reached Washington on a four-day visit on Sunday night.
Bilawal Bhutto is visiting Washington after attending the 77th session of the United Nations General Assembly in New York.