Senator Ishaq Dar takes oath as federal minister
Ishaq Dar has served as Pakistan's finance minister four times.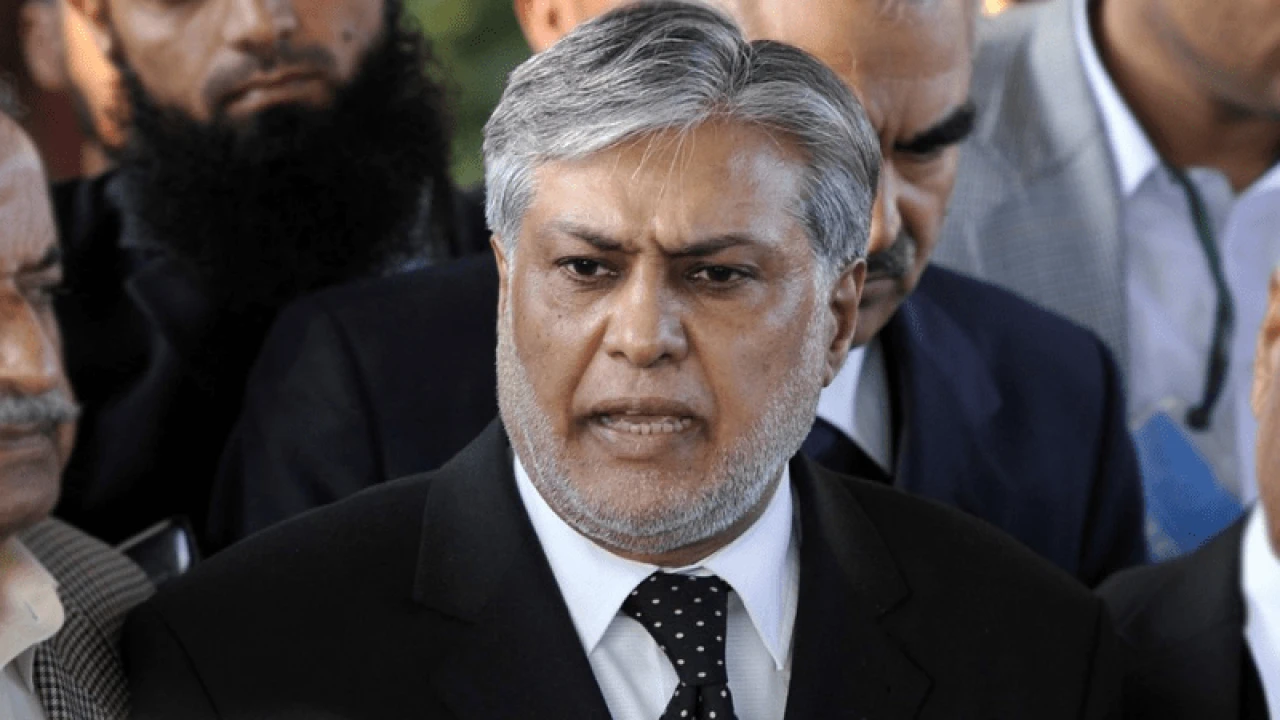 Islamabad: Senior Pakistan Muslim League Nawaz (PML-N) leader Ishaq Dar was administered oath as the Federal Minister of Finance and Revenue by President Dr Arif Alvi on Wednesday.
The swearing-in ceremony was held at the Aiwan-e-Sadr in Islamabad. After the oath, the president also extended felicitations to the newly-sworn in member of the federal cabinet.
Prime Minister Shehbaz Sharif and members of his cabinet, parliamentarians and senior government officials attended the oath-taking ceremony.
Dar, who has been nominated as the finance minister by the party, was sworn in as a senator amid the hue and cry raised by the opposition yesterday.
The PML-N leaders had been living in self-imposed exile in the UK for the last five years and landed in Pakistan along with Prime Minister Shehbaz Sharif on Monday.
It is pertinent to mention here that the former federal minister has been out of the country since 2017, owing to his medical treatment abroad.
Dar left Pakistan and has since been declared a proclaimed offender in a corruption case filed against him by the National Accountability Bureau (NAB). He is wanted in multiple cases.
On Tuesday, PML-N leader Miftah Ismail officially stepped down as the finance minister of Pakistan by handing over his resignation letter to Prime Minister Shehbaz Sharif.