State Bank of Pakistan issues commemorative Rs75 note
The design of the Rs75 note has been created by the State Bank and local artists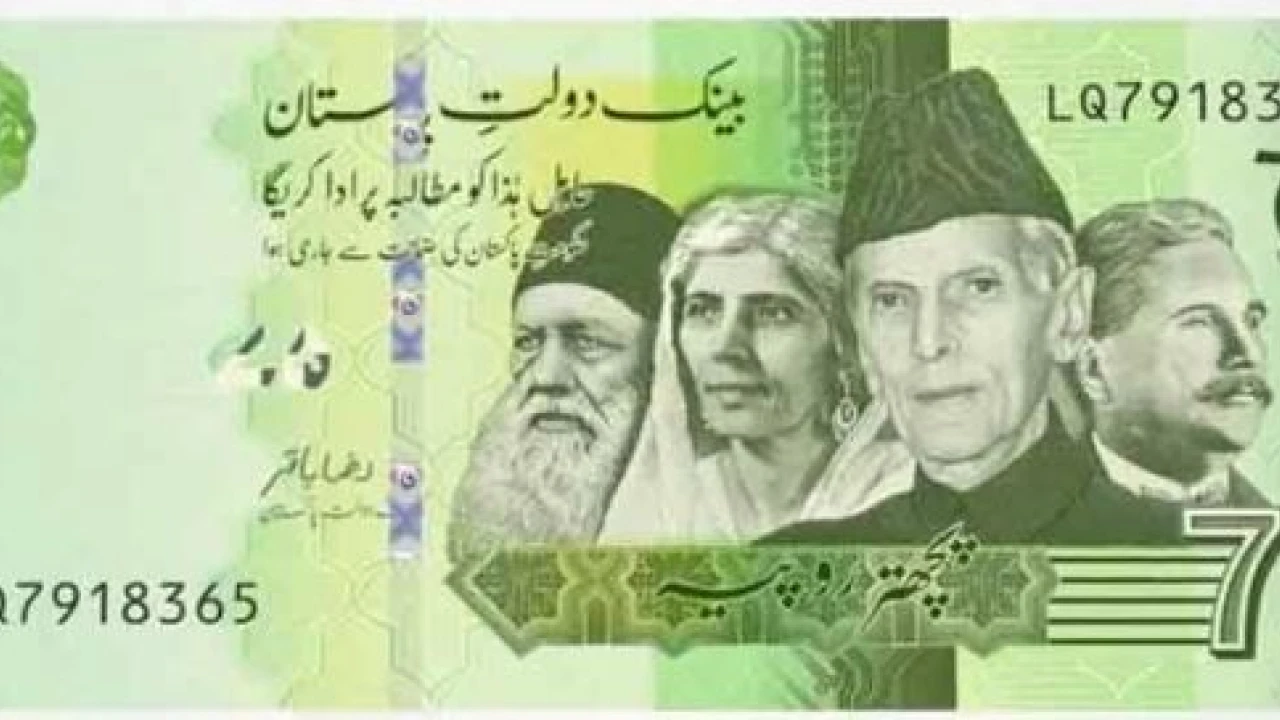 Karachi: The State Bank of Pakistan (SBP) has issued a commemorative bank note of Rs75 on the occasion of the 75th Independence Day of Pakistan.
According to the central bank, the design of the complimentary banknote was presented at the bank's head office to celebrate August 14. The complimentary banknote of Rs75 is being issued to the public from today.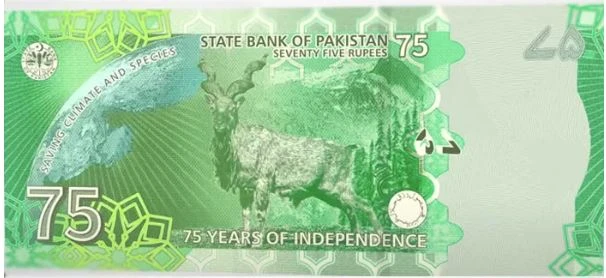 According to the central bank, the complimentary notes can be used for purchases across the country.
The design of the Rs75 note was created by the State Bank and local artists.
One side of the note has pictures of Quaid-e-Azam, Allama Iqbal, Sir Syed Ahmad Khan and Fatima Jinnah.
On the other side of the note are the images of markhor and pine trees. The opposite side of the note has been designed keeping in view the national commitment on climate change.