Islamabad court grants pre-arrest bail to Imran Khan till October 13
Security arrangements were beefed up around the court for the hearing of the case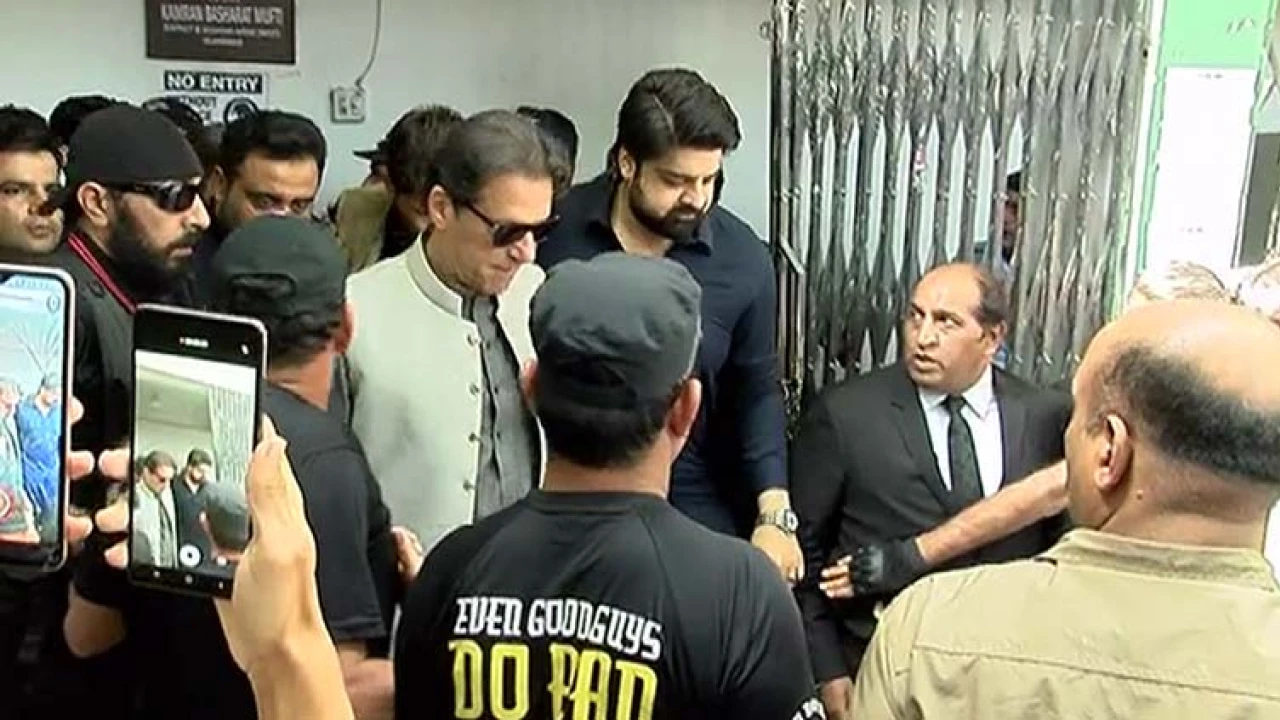 Islamabad: An Islamabad sessions court on Thursday granted pre-arrest bail to Pakistan Tehreek e Insaf (PTI) Chairman Imran Khan till October 13 in a contempt of court case on the remarks related to the female judge.
According to details, Sessions court judge Kamran Basharat Mufti heard the case. The court granted Imran Khan's bail plea till October 13 against surety bonds of Rs50,000.
During the proceedings, Imran Khan's lawyer Babar Awan told the court about the case and said that his client was also present in the court.
On the judge's inquiry whether this was the first bail application, Babar Awan replied affirmatively.
Babar Awan also informed the judge that another case against Imran Khan is listed in the court for October 13, after which the judge adjourned the hearing until the same date.