The day is dedicated to late journalist Arshad Sharif: Fawad Chuadhary
"The whole party is with Imran Khan"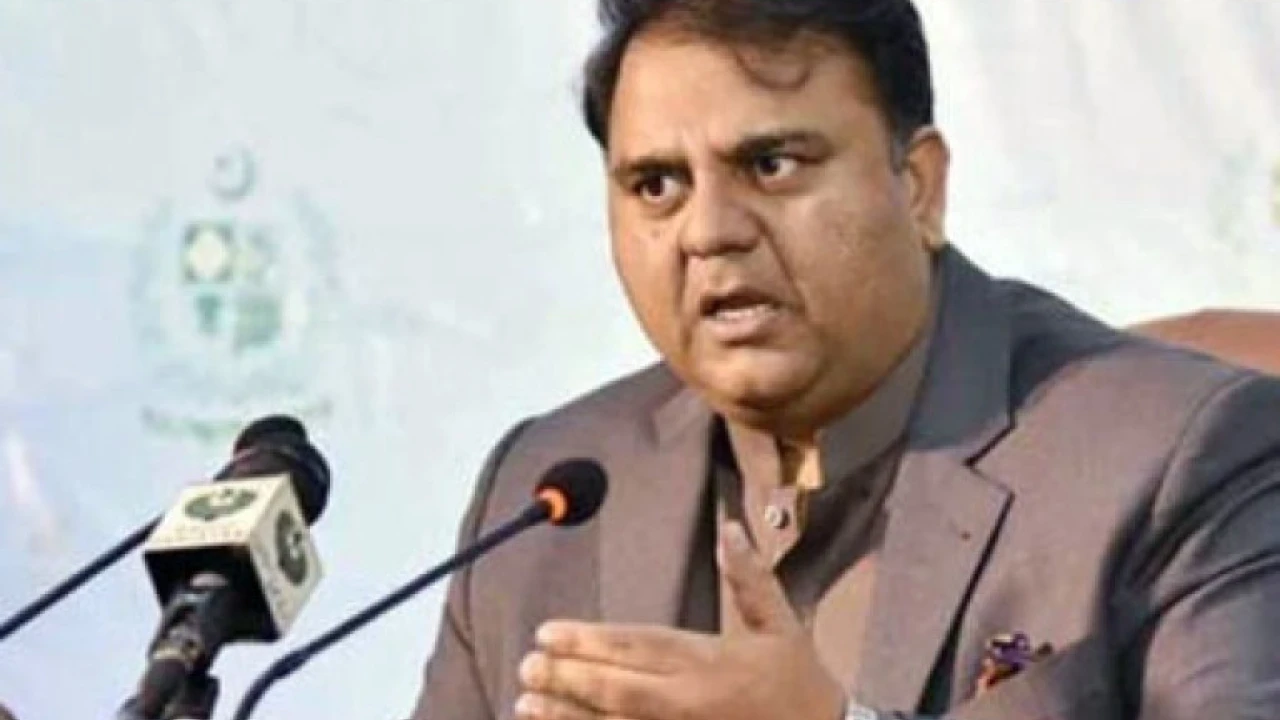 Lahore: Former Information Minister and senior leader Pakistan Tehreek-e-Insaf (PTI) Fawad Chaudhary said, 'we dedicate our day to late journalist Arshad Shareef.'
While addressing a press conference on Friday, Chaudhary said that Senator Azam Sawati was tortured while a senior journalist was also arrested late Thursday night, adding that PTI dedicates its day to late journalist Arshad Shareef.
Fawad urged the people of Pakistan to get out and participate in the Haqeeqi Azaadi March. He said that the country has never seen such chaotic situation before. If you want to change the system then get out of your comfort zone or your children will also suffer at the hands of this wretched system.'
'The decision made behind closed doors should be rejected. If the PTI's march fails, it will be the failure of the public; the success of the march is victory of the people', former minister added.
PTI leader mentioned that, 'It is a pre-planned agenda to deteriorate Pakistan's situation. PTI is not a perfect party, we would also have loopholes. Leaving PTI is a political suicide.'
'Whole party is with Imran Khan and more people are also supporting him. The focal person of prime minister resigned today and further more people are parting ways from Pakistan Muslim League (N) to join PTI,' Fawad continued.
Meanwhile, PTI leader Asad Umer said that, 'processions and sit-ins mentioned in application will commence from November 4. It is mentioned in the application that the constitution allows us to do processions. The vote is for Imran khan only.'
He added that, 'there is no shock for PTI and we have the constitutional right to do processions all year long if we wish to do so. New elections are the solution to the problems. Government should announce the date for elections. We are ready for negotiation. People love Pakistan army.'