FIFA world cup to kick off tomorrow — check out the highlights
Football in spotlight as FIFA World Cup kicks off tomorrow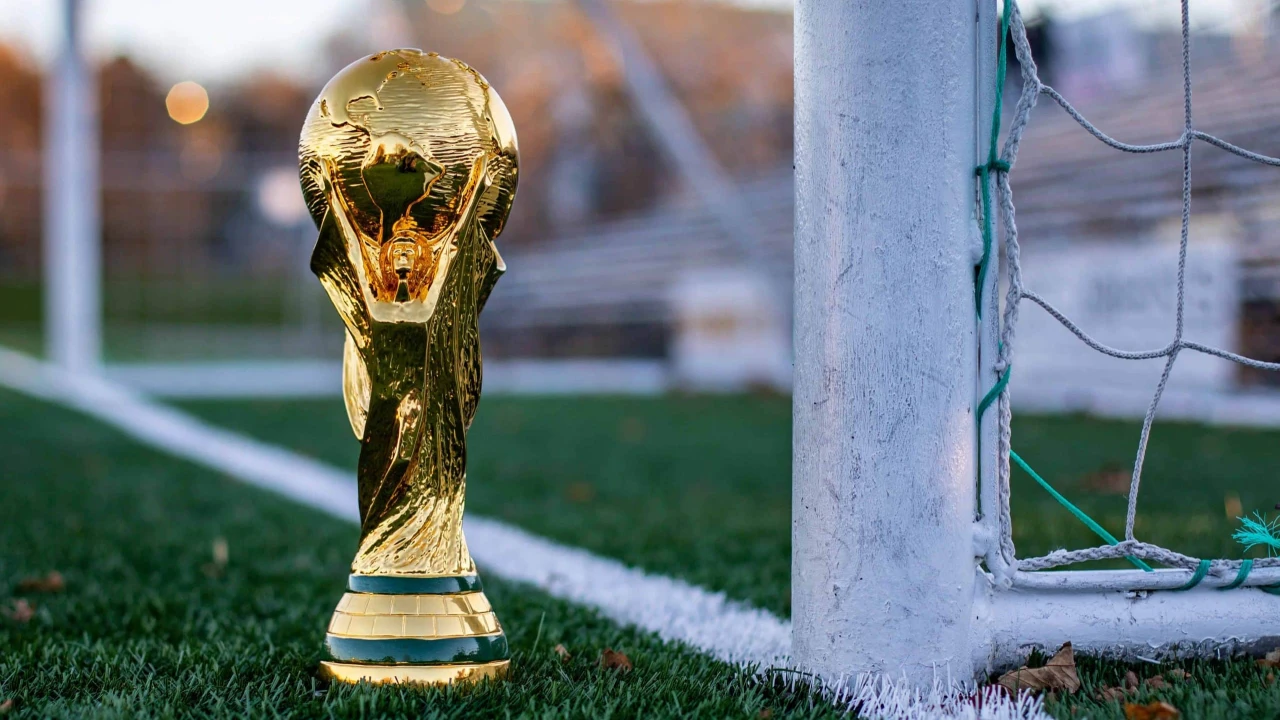 Doha: The Fédération Internationale de Football Association (FIFA) World Cup 2022—one of the most prestigious tournaments in the world and is held every four years—is set to begin in Qatar tomorrow (Sunday) with the opening match between the host country and Ecuador at Al Bayt Stadium in Al Khor City.
The 22nd edition will kick off on November 20 (tomorrow) making it the second time in history that an Asian country is hosting the mega event. Notably, in previous editions of the FIFA World Cups, only eight countries have won the event.
Football fans and teams have started to land in Qatar, as the Middle Eastern country is all set to host the World Cup 2022.
Thirty-two teams will contest the tournament, which will be played out in 64 matches over the next four weeks. The world tournament matches will be played in eight stadiums of Qatar seven of them being freshly built.
The best teams from all over the world are participating in the tournament, which have been divided into eight groups. A total of forty-eight group matches will be played in fourteen days till December 2.
The top two teams of each group will reach the round of 16. These knockout matches will start from 3rd of next month. After this, the path from the quarter-final to the final will be decided. The final match will be played on 18th of next month.
The venues are Lusail Iconic Stadium in Lusail, Al Bayt Stadium in Al Khor, Al Janoub Stadium in Al Wakrah, Ahmad Bin Ali Stadium, Khalifa International Stadium and Education City Stadium in Al Rayyan and Stadium 974 and Al Thumama Stadium in Doha.
Brazil leads the race with five trophies since they have been crowned champions in 1958, 1962, 1970, 1994, and 2002. Next in line is Germany and Italy have four titles to their names. Former champions Argentina, Uruguay, and France have won the title twice, whereas England and Spain have lifted the trophy once.
Opening Ceremony
With the World Cup getting underway on Sunday, eyes will be turning towards the most anticipated opening ceremony. As the greatest tournament in soccer is set to kick off with Qatar hosting the FIFA World Cup, the opening ceremony will have musical performances including an appearance from global sensation BTS member Jungkook.
The K-POP star will be among the performers at the opening ceremony and will also feature in the official soundtrack 'Dreamers'.
Dreamers

2022. 11. 20. 2PM KST | 12AM ET#Dreamers2022 #FIFAWorldCup

— FIFA World Cup (@FIFAWorldCup) November 19, 2022
It is pertinent to mention here that Jungkook is the first artist to have a solo FIFA World Cup soundtrack since Ricky Martin in 1998; first K-POP singer to perform at the opening ceremony in a stadium with 60,000 people in the world's biggest sports tournament projected to be viewed by 5 billion people.
Atlanta-based rapper Lil Baby has confirmed that he will be performing at the World Cup on Twitter but most of the opening ceremony performers will be a surprise. As the opening ceremony performance is usually 30 minutes or so, there will likely be other people joining the duo.
Britain's Robbie Williams, who performed at the last World Cup in Moscow, is also considered a likely participant. But several global stars have made clear they will not take part in the opening ceremony of the Qatar World Cup, and with one day to go, it is still not clear who will perform.
Pakistan's Role in FIFA World Cup
It is the third time that the brand of 'Forward Sports'— a Sialkot-based leading exports firm— would be used in the FIFA World Cup. The design of football is as per the culture of Qatar and as the world currently moving towards sustainability, the material used in its manufacturing was a bio-based recycling material.
As many as 3,000 such balls would be used in the FIFA World Cup.
As per officials, no solvent chemicals were used in football making but water-based chemicals—which do not pollute the environment.
The ball, consisting of 20 panels, was declared one of the best footballs in the world.
Traditionally, footballs for the World Cup were hand-stitched, until "thermos bonding," a new technology, was first introduced in the 2014 World Cup.
Ban on Alcohol
Yesterday, the organizers confirmed in a terse statement that alcohol would not be sold inside or around the perimeter of World Cup stadiums. The sale of alcohol is strictly controlled in Qatar but in a major U-turn, authorities had promised it would be available in match venues and fan zones – and would be reasonably priced.
Accommodation
It is very important to accommodate the football fans coming from all over the world in the gulf country. The organizers have built hotels, apartments, villas and infrastructure over the past 12 years to manage the influx of people for this tournament.
The organizers have also invited the locals to put up their houses and rooms for rent to facilitate lodging concerns.
Fans will also stay on cruise ships and at sites in the desert. Minimum three floating hotels have docked in Doha with the capacity of about 10,000 beds.
Authorities have also stated that some visitors will stay in 1,000 modern camps that are designed on a man-made island in north of Doha.
Planners are all set to introduce more than 500 shuttle flights a day that will let fans stay in nearby countries like Dubai (United Arab Emirates), Muscat (Oman), and Jeddah (Saudi Arabia) to overcome the concerns of potential accommodation shortage in Qatar.
Transport
In the arrangements of the championship, the host country has capitalized greatly to upgrade its transport system. Qatar inaugurated a metro rail system in 2019, constructed main highways and built a tram system in advance of the games.
People possessing Hayya card – a fan ID that allows ticket-holders entry into Qatar and the stadiums – will enjoy free public transport between November 10 and December 23.
Geographically, the 2022 game will be the densest World Cup in history, as all eight stadiums are within a 55km (34 miles) radius of Doha. This will allow fans to watch more than one game a day.
Five of the stadiums are directly linked to the metro railway, while the remaining are connected by a combination of metro and shuttle bus services.
A fleet of 4,000 buses that include 700 electric vehicles, will help to transport passengers between transport hubs and event venues. According to event administrator, at least 50,000 passengers a day are likely to use bus service during the World Cup.
Security Arrangements
Qatar is positioning tens of thousands of security personnel for the World Cup. Security cooperation contracts have been signed with several countries.
Pakistan has provided troops, while Turkey has sent police officers which will work under Qatari command. Many participating countries are also sending police delegates.
"Qatar security forces practiced a five-day security drill along with partners. The exercises were intended to test the readiness and alertness of the emergency services", The Peninsula daily reported.
The tournament's security committee stated, "The drills called Watan (which translates to nation in Arabic), involved 32,000 government and 17,000 private sector security workforce".
Qatar 2022 squads
The FIFA World Cup 2022 will comprise of 32 teams including the following squads:
Argentina, Australia squad, Belgium squad, Brazil squad, Cameroon squad, Canada squad, Costa Rica squad, Croatia squad, Denmark squad, Ecuador squad, England squad, France squad, Germany squad, Ghana squad, IR Iran, Japan squad, Korea Republic, Mexico, Morocco squad, Netherlands, Poland, Portugal, Qatar, Saudi Arabia, Senegal, Serbia, Spain, Switzerland squad, Tunisia, Uruguay, USA squad, Wales squad
Groups
The participating 32 teams are divided into 8 groups:
Group A: Qatar, Ecuador, Senegal, The Netherlands
Group B: England, IR Iran, USA, Wales
Group C: Argentina, Saudi Arabia, Mexico, Poland
Group D: France, Australia, Denmark, Tunisia
Group E: Spain, Costa Rica, Germany, Japan
Group F: Belgium, Canada, Morocco, Croatia
Group G: Brazil, Serbia, Switzerland, Cameroon
Group H: Portugal, Ghana, Uruguay, Korea Republic
Founded in 1904 to provide unity among national soccer associations, FIFA is arguably the most prestigious sports organization in the world.