Karachi: Sindh Government Monday has imposed a two-day ban on inter-provincial transport.
In this regard, The Sindh Home Department has issued a new notification regarding Corona SOPs in the province.
According to details, business activities across Sindh will also be suspended on Friday and Sunday whereas inter-provincial transport will be shut on Saturday and Sunday however goods transport will be fully allowed on both days.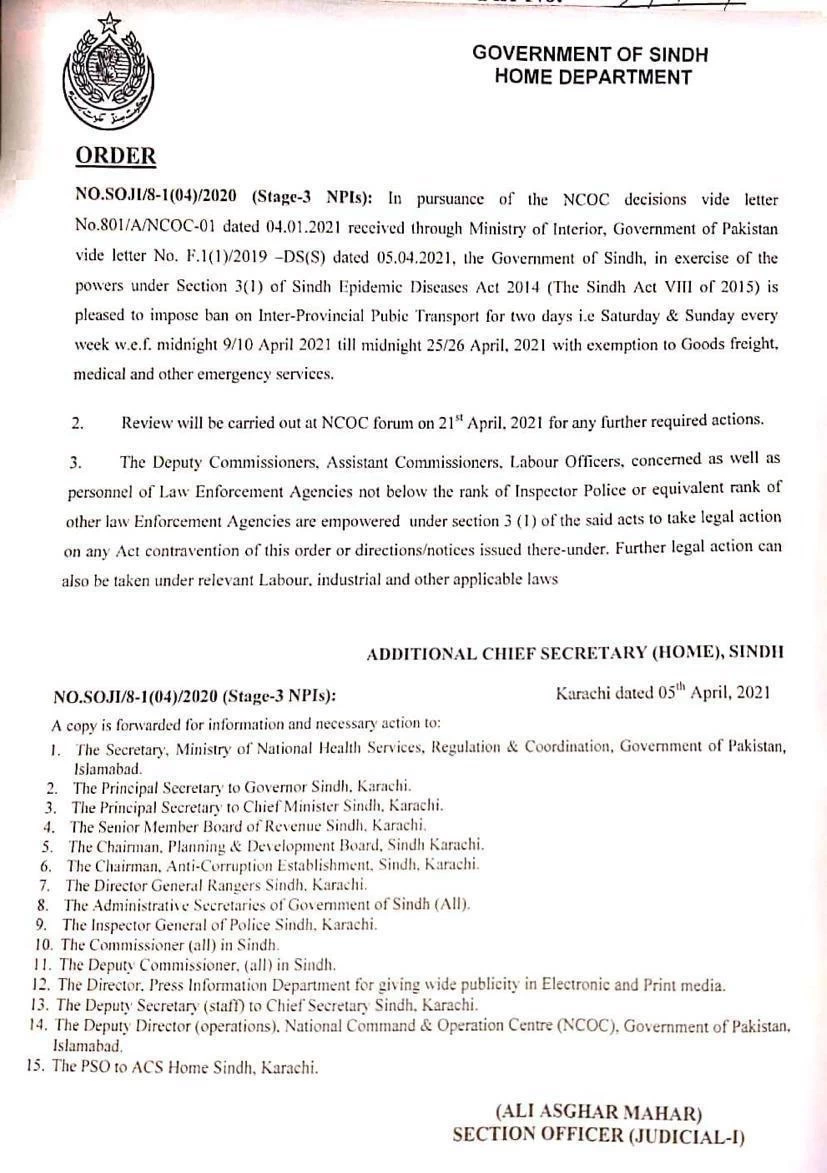 The new orders will take effect starting April 9 and will last till April 26.
On the other hand, the Sindh government has also announced the closure of business—two days a week according to which business activities in Sindh will remain suspended on Friday and Sunday.
According to the notification, the decision will be reviewed after the April 21 meeting of the NCOC.
It may be recalled that inter-provincial transport in the country was banned by the NCOC on Saturday and Sunday.
The NCOC said the ban would remain in place from April 10 to 25, with freight, medical and emergency services exempt.