Pak-US business ties witnessing growth: Masood Khan
He further highlighted that the current phase of Pak-US relations centered around enhancing economic cooperation.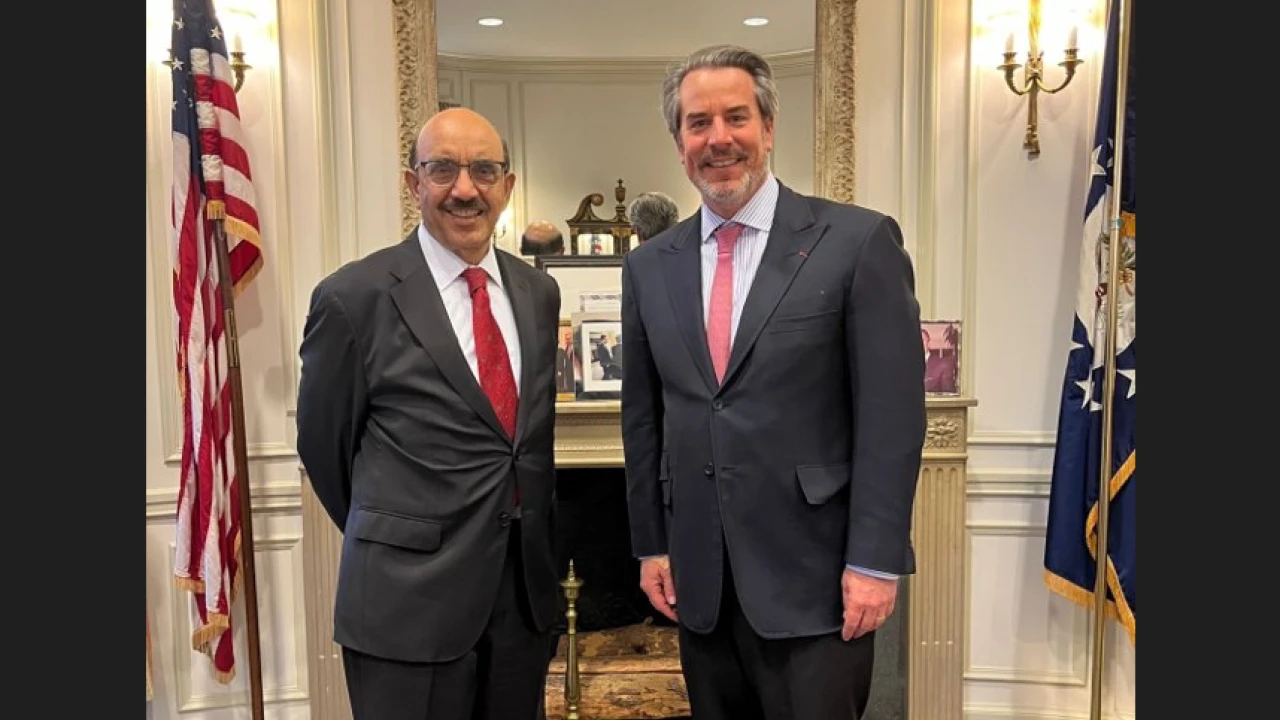 Islamabad: Ambassador of Pakistan to the United States Masood Khan said that business-to-business ties between the US and Pakistan were increasing especially in the technology sector.
"The United States is the largest export market for Pakistan and in the years to come bilateral trade is poised to grow", the ambassador was talking to Stuart Holliday, CEO of Meridian International Center and former US ambassador, during his visit to the Meridian International Center, a press release on Saturday said.
Ambassador Khan further highlighted that the current phase of Pak-US relations centered around enhancing economic cooperation.
"In recent high-level visits, we have prioritized trade, agriculture, businesses, technology, climate change, green energy, disaster preparedness, environment, health and people-to-people exchanges", he added.
Meridian International assured that it would help promote closer ties between Pakistan and the United States in the areas of education, leadership training programs, climate change, culture and business.
Meridian International Center is a non-partisan institution that seeks to advance global security and prosperity through effective leadership and diplomacy.
It creates global leadership exchange and education programmes, partnerships and initiatives that strengthen international cooperation on key issues i.e. security, energy and the environment, economic development, entrepreneurship, global health and culture.
Ambassador Masood Khan said that during previous year, several delegations of Pakistani students, professionals and experts had visited the United States.
"They in the long run will build bridges between Pakistan and the United States", the ambassador said adding that they would welcome more US students, academics and businesspersons visiting Pakistan.
Ambassador Khan welcomed Ambassador Holliday's suggestion for regular cultural exchanges to project rich heritage of both countries.
He also appreciated the Center's efforts to strengthen engagement between the US and the other countries of the world through diplomacy, leadership and culture to address shared global challenges.
Besides, he observed that greater collaboration in these important areas would create new avenues for cooperation.