Power breakdown plunges Pakistan into darkness
The citizens have been suffering as the cities and villages have plunged into darkness due to the worst power-breakdown since today's morning while Minister for Energy Khurram Dastagir Khan claims they will restore power till 10pm tonight.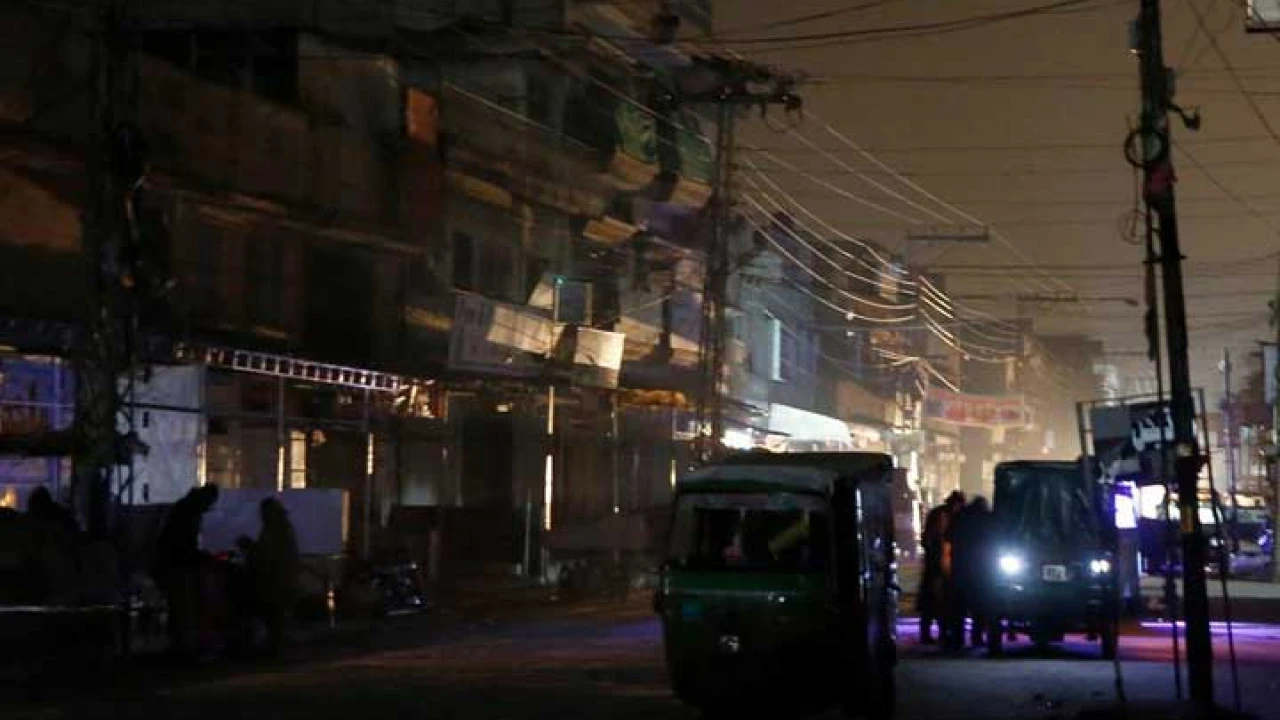 Lahore: The citizens have been suffering due to the worst power breakdown and only one hour has been left to the promise of Minister for Energy Khurram Dastgir Khan that they will restore the power till 10 pm tonight.
The Minister had promised earlier in the day that it would take 12 hours to restore the power but it more than 12 hours and still the authorities could not restore the power.
The big and small—all cities plunged into darkness due to power outage. The citizens suffered a lot due to the worst power breakdown since Monday morning till writing of these lines.
According to the reports, several hospitals stopped their operations and treatment of the patients due to power outage as the generators which continued to work all day since the morning stopped now. The situation in the markets was also quite worst as the businessmen shut down their shops and stores and there was darkness in the bazaars and streets.
Metro Train Service also stopped due to day-long power outage while on board passengers were forced to leave the train right on the middle of the track in Lahore. The video of the passengers walking out of the training towards a station went viral on the social media.
This is what happened at Orange Line Train
We had to walk on the track to get back to station👍#ElectricityShutDown #shutdown #poweroutage #ElectricityShutDown #Lahore pic.twitter.com/nanGox8iOO

— Tayyab Saeed 🇵🇰 (@t_saeed6) January 23, 2023
The women failed to cook food as water problem caused by power outage got worsened. The absence of light was another issue for the women and children at homes.
The connectivity among the citizens also got affected as their cell phones went out of power due to the power outage and internet system slowed down.
Besides it, the streets also plunged into the darkness.
"This is really painful and disappointing," said Asharaf Ali, a resident of Town ship, adding that he could not run his business the whole day due to absence of electricity.
He said that the inflation had already caused huge damage to the citizens and now it is power breakdown.
On other hand, in a televised message, Federal Ministry for Energy Khurram Dastgir Khan said all technical teams of the Power Division had been mobilized to restore the power supply. He said the power transmission system was intact and we are trying to restart power generation plants.
The Minister said power supply in parts of Balochistan and Punjab has been restored, while partial restoration of power supply to K-Electric has also begun.
He said on the directions of Prime Minister Shehbaz Sharif, a three-member inquiry team has been constituted to investigate the causes behind the breakdown