Pakistan's success against polio disease commendable: Rotary Int'l
We owe this success to our health professionals, polio workers and law-enforcement personnel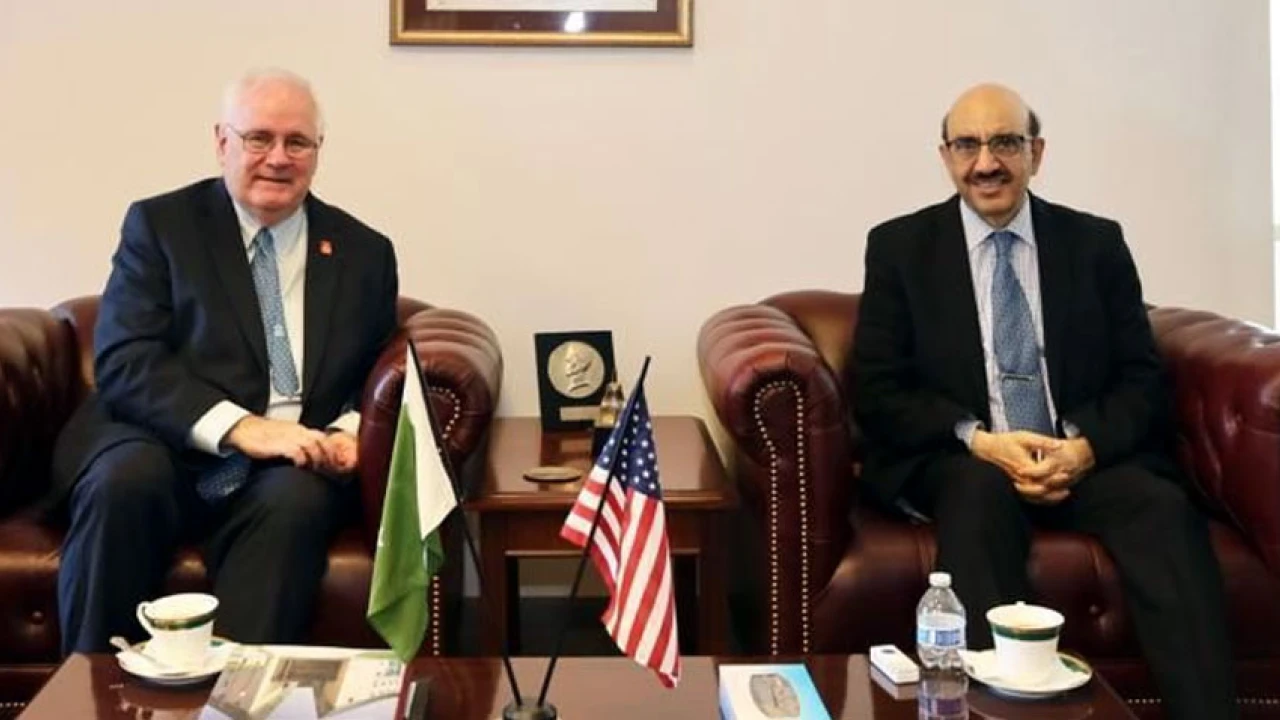 International Polio Plus Committee of Rotary International has acknowledged Pakistan's success against Polio saying that no new case has surfaced in the country in past five months.
This was stated by Chair of the Committee Michael K. McGovern during his meeting with Ambassador of Pakistan to the United States Masood Khan in Washington.
He said from an alarming number of cases last year to no new cases in past five months is indeed a huge achievement.
He said the Government of Pakistan, the Prime Minister and other leadership has manifested commendable commitment in the fight against polio. He briefed about work of the organization and said that 3,000 Rotarians are assisting the government in Pakistan to overcome the challenge of crippling disease.
Ambassador Masood Khan thanked Rotary International for its valuable assistance to the country towards polio eradication and said the crippling disease threatens the future of Pakistan and therefore its complete eradication has remained a foremost priority for all successive governments in Pakistan
He said we owe this success to our health professionals, polio workers and law-enforcement personnel who covered every inch of the country and reached out to every child with a missionary zeal, undeterred by plethora of challenges.
Thanking US government, philanthropist organizations and others for their assistance in this regard, Masood Khan said we will not lower our guards and there will be no let-up in our fight against polio.