Quetta Police reaches Lahore to arrest Imran
Quetta Police will be assisted by Lahore Police to arrest Imran Khan.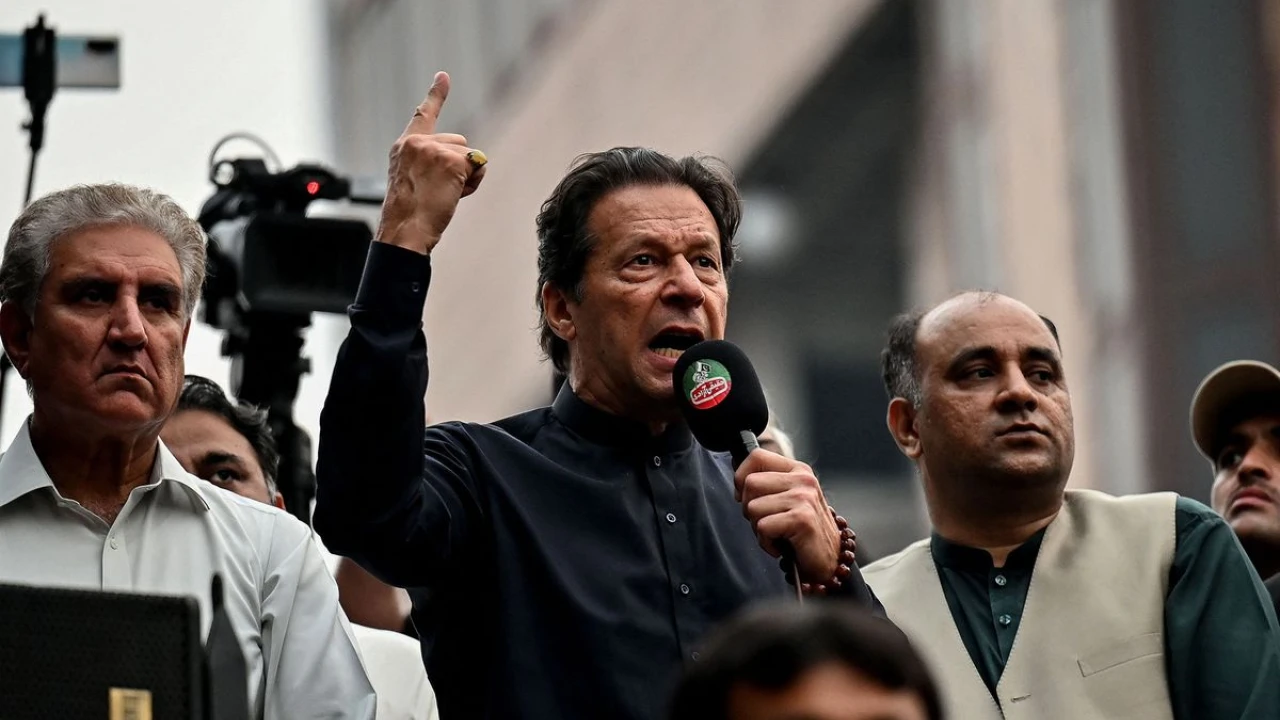 Lahore: A team of Quetta Police Friday reached Lahore to arrest Pakistan Tehreek-e-Insaf (PTI) Chairman Imran Khan with non-bailable arrest warrant in the case of defamation against institutions.
Under the leadership of Superintendent of Police (SP) Investigation Muhammad Naeem, more than five officers are part of police team who will consult Lahore team for Imran's arrest. The team includes Deputy Superintendent of Police Abdul Sattar, a sub-inspector and two other officers.
It is pertinent to note that earlier on Thursday, Judicial Magistrate Quetta had issued non-bailable arrest warrant of PTI chairman under multiple sections of the Pakistan Penal Code (PPC) and the Prevention of Electronic Crimes Act, 2016 (PECA), after which the Quetta police team left to reach Lahore for Imran's arrest.
A case of defamation against institutions was registered in Bijli Road police station against Khan.
Imran Khan had also filed an appeal for protective bail in Lahore high court (LHC) against Quetta case.