Purported audio clip featuring Yasmin Rashid, Brig (R) Ijaz Shah goes viral
Those fail to reach Zaman Park will not get the party ticket, Yasmin said.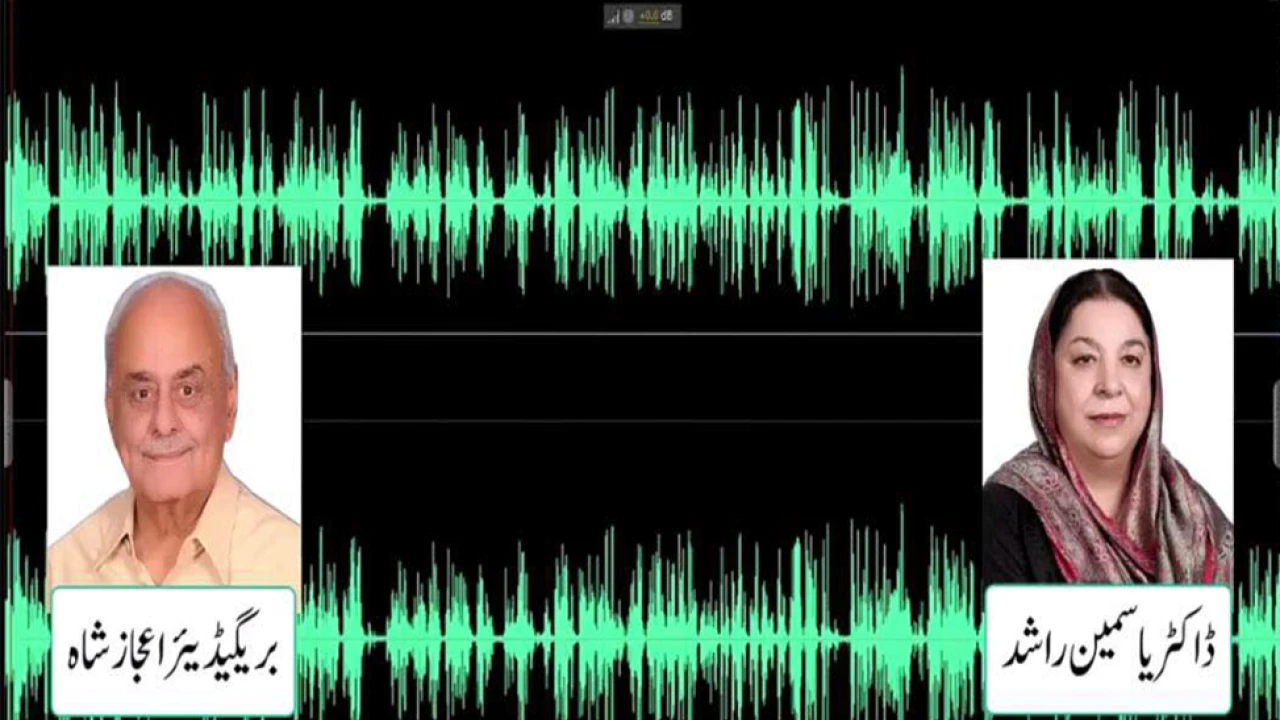 Lahore: In an audio leak, an alleged telephonic conversation featuring Pakistan Tehreek-e-Insaf (PTI) leader Dr. Yasmin Rashid and Brigadier Retired Ijaz Ahmad Shah has emerged online, GNN reported Wednesday.
The audio leak unearthed a conversation where PTI leader Yasmin delivered PTI Chirman Imran Khan's message to Brig. Ijaz ordering that all Members of National and Provincial Assemblies (MNAs, MPAs) should reach Zaman Park— Imran Khan's residence in Lahore— along with others.
She stated: "I had a direct conversation with Khan, he said that those fail to reach will not get the party ticket."
Responding to which, Brig Ijaz said that we are working on it.
رہنما پی ٹی آئی یاسمین راشد کی بریگیڈیئر (ر) اعجاز شاہ کے ساتھ گفتگو کی مُبینہ آڈیو سامنے آگئی#GNN #Breaking_News #News_Updates #GNN_Updates pic.twitter.com/mfCh5VnRH7

— GNN (@gnnhdofficial) March 15, 2023