LHC extends Imran Khan's protective bail till March 27 in five cases
Imran Khan says that he has been facing an extraordinary situation as 40 cases of terrorism have been registered against him.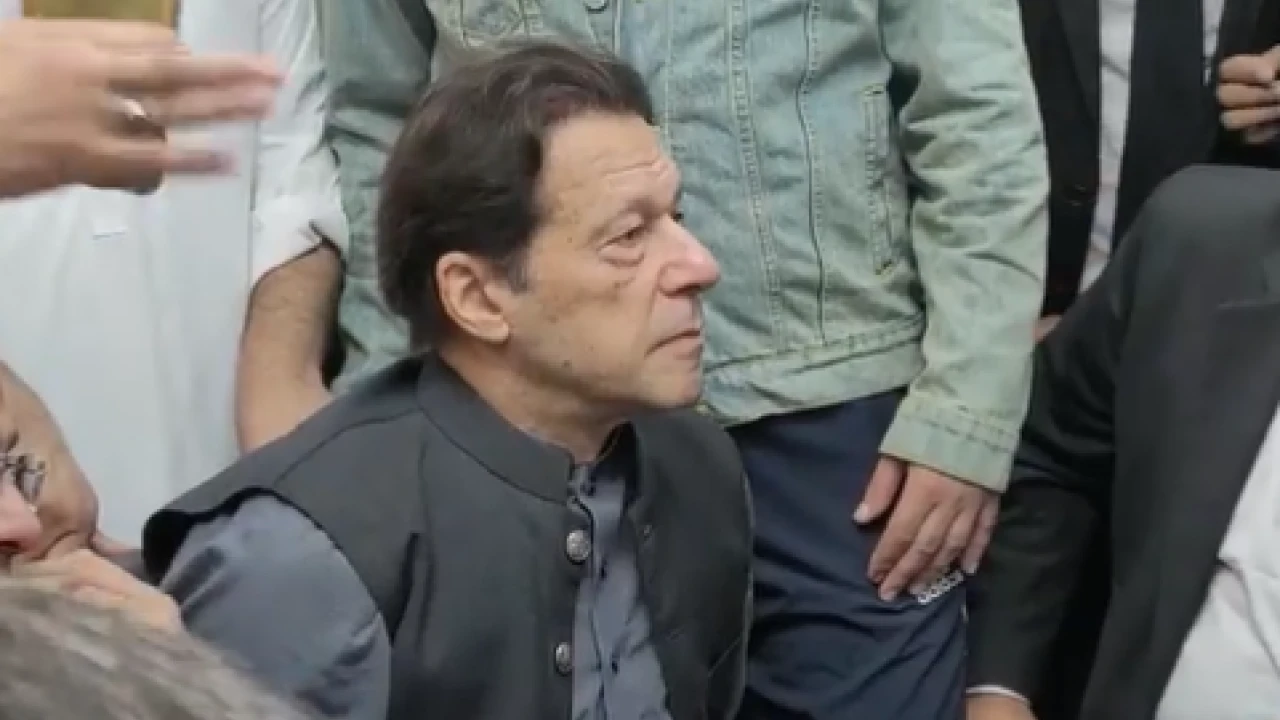 Lahore: The Lahore High Court (LHC) on Friday extended till March 27 the interim bail of Pakistan Tehreek-e-Insaf (PTI) Chairman and former Prime Minister Imran Khan in five cases registered against him in the federal capita.
A LHC division bench comprising Justice Tariq Saleem Sheikh and Justice Anwaar Hussain heard the arguments of the counsel of Imran Khan and extended his bail till March 27.
The bench allowed extension in the bail on the basis of an affidavit the PTI Chief submitted before the court along with his lawyer.
During the proceedings, Imran Khan told the bench that his situation was extraordinary and he needed bail.
Earlier in the day, Imran Khan appeared before the court surrounded by his personal security guards.
Before his arrival there, the LHC registrar office had objected to the petitions moved by the PTI Chief. The counsel for Imran later moved bail before the court and asked it to hear as an objection case.
The counsel argued that his client did not misuse the bail and two new cases were filed against him in Islamabad. In the given situation, Khan cannot go to the Judicial Complex in Islamabad, said the lawyer.
He also argued that Imran Khan is a former prime minister and he had security threats, pointing out that he did not have security.
He asked the court to extend the proactive bail.
At this, Justice Sheikh observed that there was no such law.
Safdar contended that Imran's "conduct is in front of everyone; cases were being filed against him and they were facing all these cases.
Justice Sheikh, however, remarked that they should have approached the Islamabad High Court.
The lawyer said that they had been considering it but Imran Khan had serious security issues, pointing out that his client appeared before the court with his own security.
Imran reached in the courtroom and said that he took huge time to get from Islamabad Toll Plaza to the court as so many police and FC personnel were present there as if criminal was coming.
"My life was in danger as the stones were being pelted, shells were being fired," said Imran Khan, adding that it was the reason they returned to his home in Lahore.
"I waited for 40 minutes outside the judicial complex but I could not find the way," he added.
PTI Chairman @ImranKhanPTI inside Lahore High Court : pic.twitter.com/ixKFf0V4Zg

— PTI (@PTIofficial) March 24, 2023
"It is extraordinary what is happening to me," said Khan, adding that he was booked in 4 cases of terrorism.
(Details to follow)