Govt will note surrender before stubborn attitude of PTI Chief: Sanaullah
The Interior Minister says that the PTI chairman is continuously challenging the writ of the state, adding that Imran Khan had been spreading chaos in the country for the last eleven months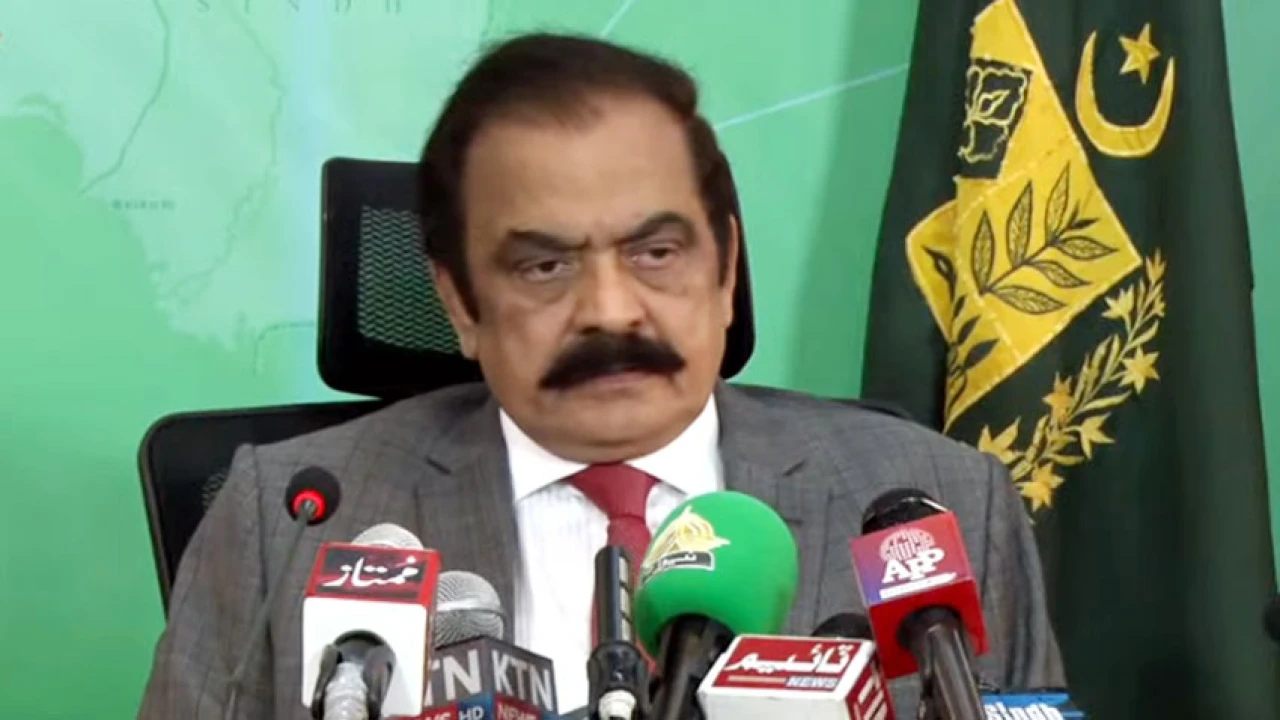 Islamabad: Interior Minister Rana Sanaullah Khan on Friday said that the coalition government would not bow down to stubborn attitude of PTI Chairman Imran Khan.
Talking to a private news channel, he said the PTI chairman is continuously challenging the writ of the state, adding that Imran Khan had been spreading chaos in the country for the last eleven months.
The minister advised the PTI chief to correct his attitude as he had disregarded the political traditions of the country.
Taking to Twitter, he also reacted to the letter of the President to the Minister, saying that the president should remain in his limits.
وزیر داخلہ رانا ثناء اللہ خاں کا صدر عارف علوی کے بیان پر ردعمل

صدر علوی اپنی اوقات اور آئینی دائرے میں رہیں

عمران خان سے دہشت گردی کرنے کا جواب لیں

عمران خان کے حکم پر پپٹ نہ بنیں

آئین اور قانون شکن آئینی عہدے پر مسلط ہے pic.twitter.com/2jklpUz6qv

— PMLN (@pmln_org) March 24, 2023
The reaction came after President Alvi wrote a letter to Prime Minister Shehbaz Sharif and asked him to implement the orders of the Supreme Court. The President also brought violation of the fundamental and human rights to the notice of Prime Minister.