Punjab-KP polls: Three-member bench resumes hearing
It is expected that Monday's sun will rise with good omens, CJP hoped.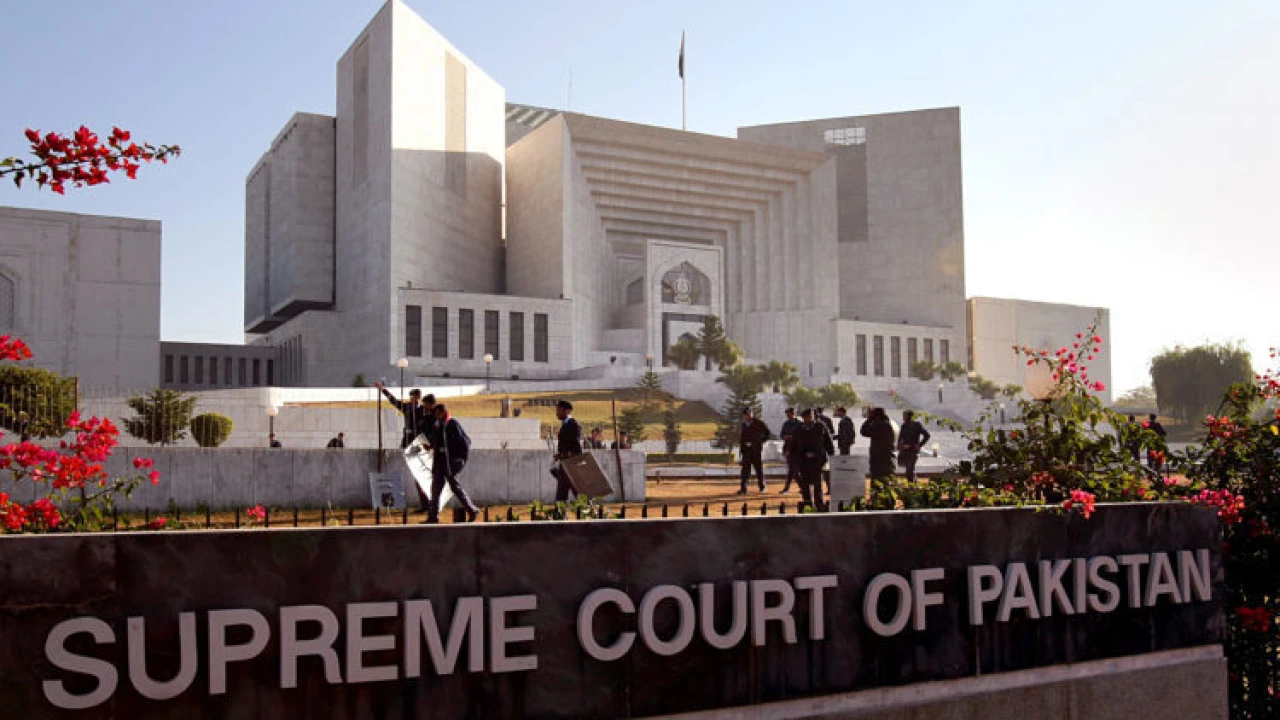 Islamabad: A three-member bench headed by the Chief Justice of Pakistan (CJP) of Supreme Court Umer Ata Bandial is hearing the case of delay in elections of Punjab and Khyber Pakhtunkhwa Assemblies at the appeal of Pakistan Tehreek-e-Insaf (PTI).
According to details, Chairman of Pakistan Bar Council (PBC), Executive Council appeared in the court. Hassan Raza Pasha said that Bar has nothing to do with anyone's support, if the full court bench cannot be formed, then the full court session should be held.
Responding to which Chief Justice Umar Atta Bandial said that we will hear from you later as we are thinking about it.
Judges enjoy experience good relation with each other. However, two judges excused themselves from the hearing yesterday and today. The court showed restraint in the whole matter, Bandial said.
CJP added that our discussion on some points is necessary, different people are criticizing different judges, we will also look into this matter.
At the request of PBC, Chief Justice speaking to Hassan Raza said: "Today is the first time you have come to the court, prove yourself by action, not by complaints," adding that come and meet me in the chamber. I have a lot of respect for you.
He remarked that if the matter was only about the external image, our life would have been easy.
Sometimes media say anything, often it is not truth, and the court always shows restraint.
After the hearing I will have some meetings. It is expected that Monday's sun will rise with good omens, CJP hoped.
It is notable that Chief Justice had set up a nine-member larger bench against the Election Commission of Pakistan's (ECP) decision to postpone the date of elections in Punjab and KP, however, four judges separated themselves from the bench, while two days earlier Justice Aminuddin and then today Justice Jamal Mandokhail also rescued themselves from hearing the case.