PAF pays tribute to Sqn Ldr Muniruddin Ahmed Shaheed
Pakistan Air Force pays tribute to 1965 war hero Sqn Ldr Muniruddin Ahmed by releasing a special tribute promo.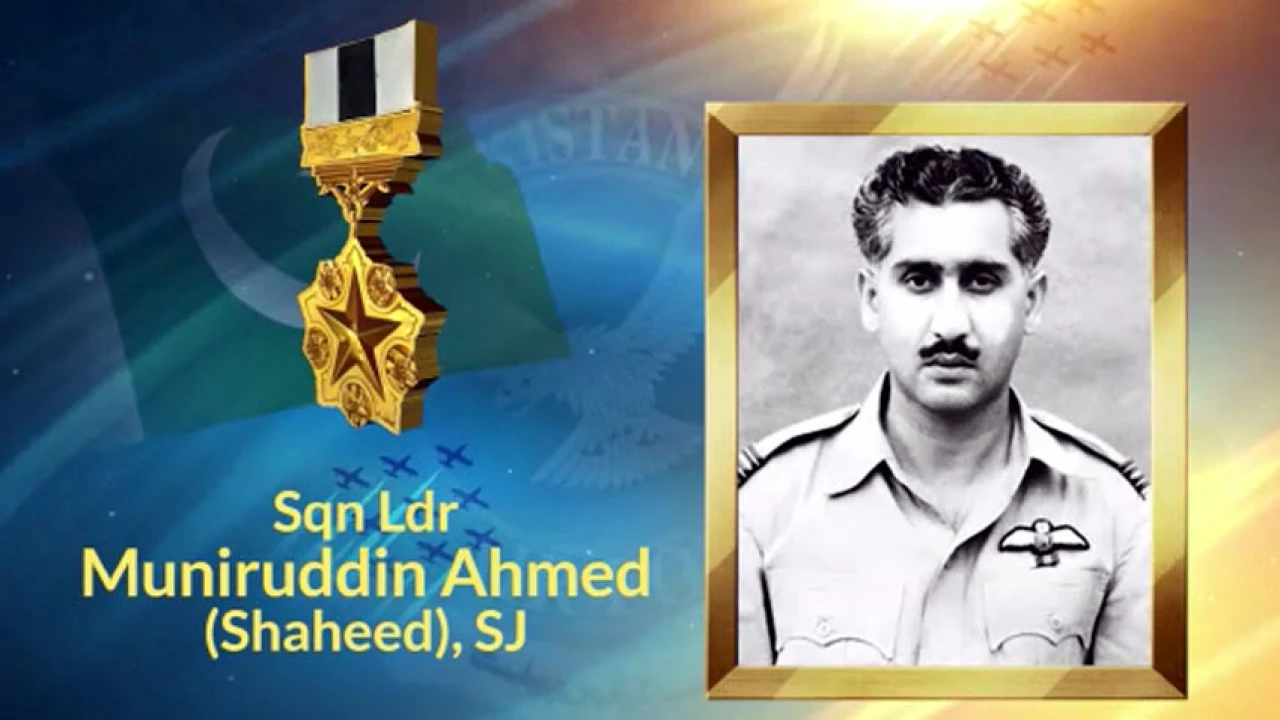 Pakistan Air Force (PAF) has released a special tribute promo honoring the bravery and valor of Squadron Leader Muniruddin Ahmed Shaheed, a hero of the 1965 war.
According to a spokesperson from the Pakistan Air Force, Squadron Leader Munir Shaheed played a crucial role during the war by flying multiple combat missions, inflicting significant damage on valuable enemy infrastructure.
On September 10, 1965, he led his formation into Indian territory, engaging enemy fighters and successfully shooting down an Indian Air Force Gnat fighter jet.
Tragically, on the night of September 11, 1965, Squadron Leader Munir made the ultimate sacrifice.
During a ground attack mission, his aircraft was struck by enemy ack-ack guns, resulting in his untimely demise.
In recognition of his exceptional professionalism and bravery, Squadron Leader Munir was posthumously honored with the prestigious 'Sitara-i-Jurat' award.
The tribute serves as a reminder of his indomitable spirit and contribution to the nation's defense during the 1965 war.