India clinches Junior Asia Cup title, defeats Pakistan 2-1
India defeated Pakistan 2-1 in the Men's Hockey Junior Asia Cup 2023.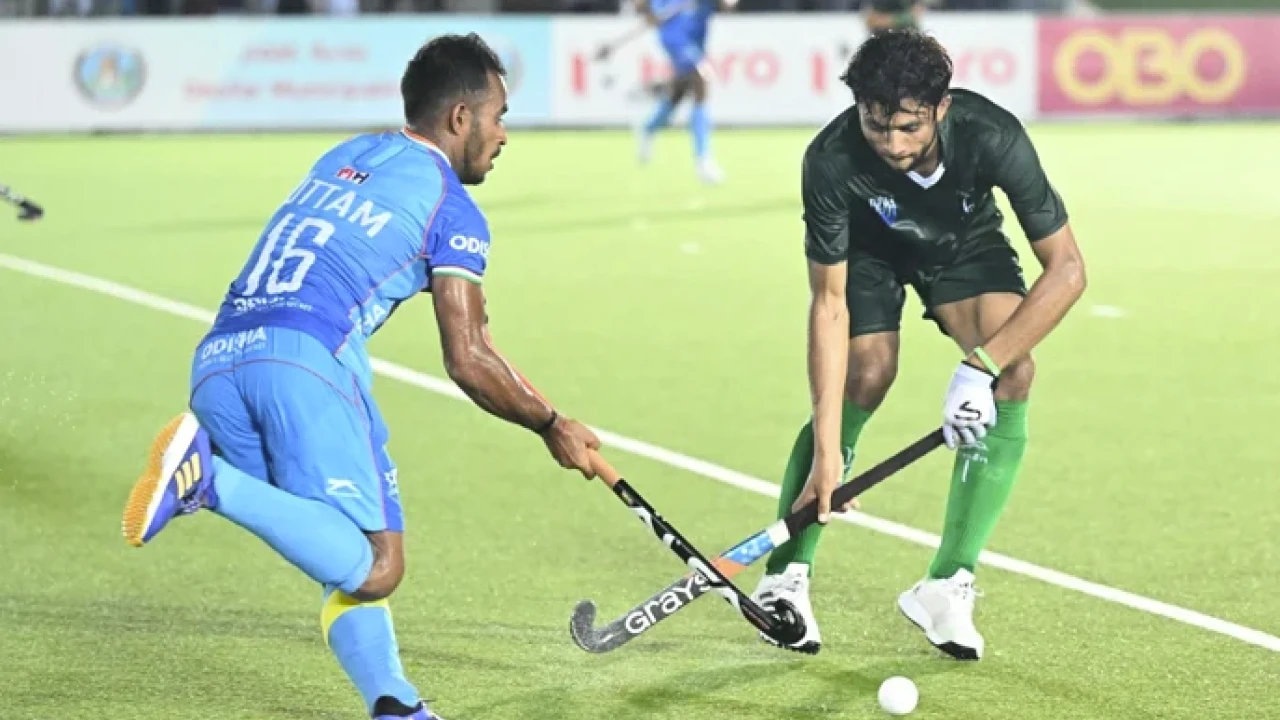 Salalah: In a fiercely contested final match, India clinched the Men's Hockey Junior Asia Cup title after defeating their arch-rivals Pakistan by a narrow margin of 2-1.
The intense showdown took place at the Salalah Stadium on Thursday, marking a significant setback for the Pakistani team, which had secured consecutive victories leading up to the final.
India's Angad Bar Singh made a remarkable contribution in the 13th minute, scoring a crucial goal that put his team in the lead.
Just seven minutes later, Araijeet Singh Hundal further extended India's advantage with another well-executed strike, granting his team a comfortable two-goal cushion.
In the 38th minute, Pakistan managed to narrow the gap with a goal from Ali Basharat, courtesy of an assist from teammate Shahid Abdul.
Despite relentless attacks and dominating the second half, the Pakistani team struggled to break through India's resilient defense.
Abdul Hannan Shahid from Pakistan was awarded the prestigious Player of the Tournament accolade, while Abdul Rahman emerged as the top scorer of the competition.