ACE produces Pervaiz Elahi before court in alleged illegal recruitments case
Undeterred PTI leader asks the party workers and leaders to remain resilient, saying that his party is on the right path and is fighting against injustice.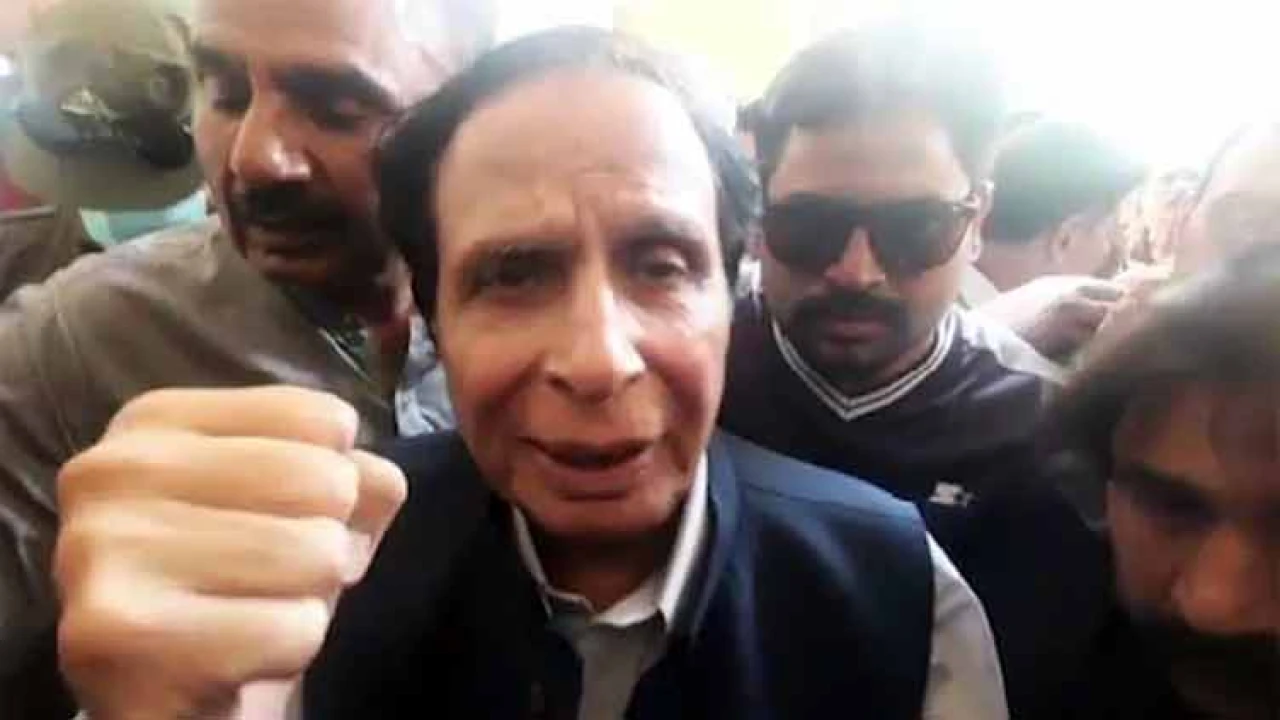 Lahore: The Anti-Corruption Establishment (ACE) officials on Sunday produced Pakistan Tehreek-e-Insaf (PTI) President Chaudhry Parvez Elahi before a judicial magistrate to seek his physical remand in a case related alleged illicit appointments in the Punjab Assembly.
Judicial Magistrate Ghulam Murtaza Virk took up the matter.
Lahore Bar Association (LBA) President Rana Intizar appeared before the court as counsel for Chaudhary Pervaiz Elahi.
Chaudhary Pervaiz Elahi while appearing before the court urged the PTI workers and supporters to remain resilient, saying that his party was on the right path while the coalition government would face "disappointment".
The Punjab Anti-Corruption Establishment (ACE) detained the former chief minister for the third time on Saturday, after a local court in Gujranwala granted him temporary relief in two corruption cases.
An ACE spokesperson provided details, stating that Elahi had made 12 unlawful appointments to grade 17 positions in the Punjab Assembly. These candidates were recruited through manipulation of records. The spokesperson revealed that "fake testing services" were used for these unauthorized appointments.
The investigation conducted by ACE substantiated the occurrence of fake appointments in the Punjab Assembly. Furthermore, Secretary Rai Mumtaz Hussain was arrested by the anti-corruption agency based on evidence linking him to this case.
The spokesperson affirmed that Rai Mumtaz was involved in the fraudulent recruitment process alongside Parvez Elahi.
It should be noted that Elahi was initially apprehended on Thursday (June 1) outside his residence in a corruption case involving misappropriation of Rs70 million in development funds allocated for the Gujrat district.
Following his release ordered by a district court in Lahore on Friday, the PTI President was re-arrested in a corruption case registered against him in Gujranwala by Punjab ACE.
Subsequently, he appeared before a Gujranwala court on Saturday, which subsequently dropped the charges in the two corruption cases filed at the district's anti-corruption police station. These cases alleged kickbacks received in relation to development funds designated for road construction in Gujrat.
However, minutes later, anti-corruption personnel re-arrested him in connection with a case concerning alleged unlawful recruitment in the Punjab Assembly during his tenure as the speaker.