'May 9 incidents weren't spontaneous,': IGP vows to present proofs against PTI leaders before courts
Dr. Usman Anwar claims that the women police officials have been injured in the incidents besides several male police officials, asking the PTI to stop using "victim card".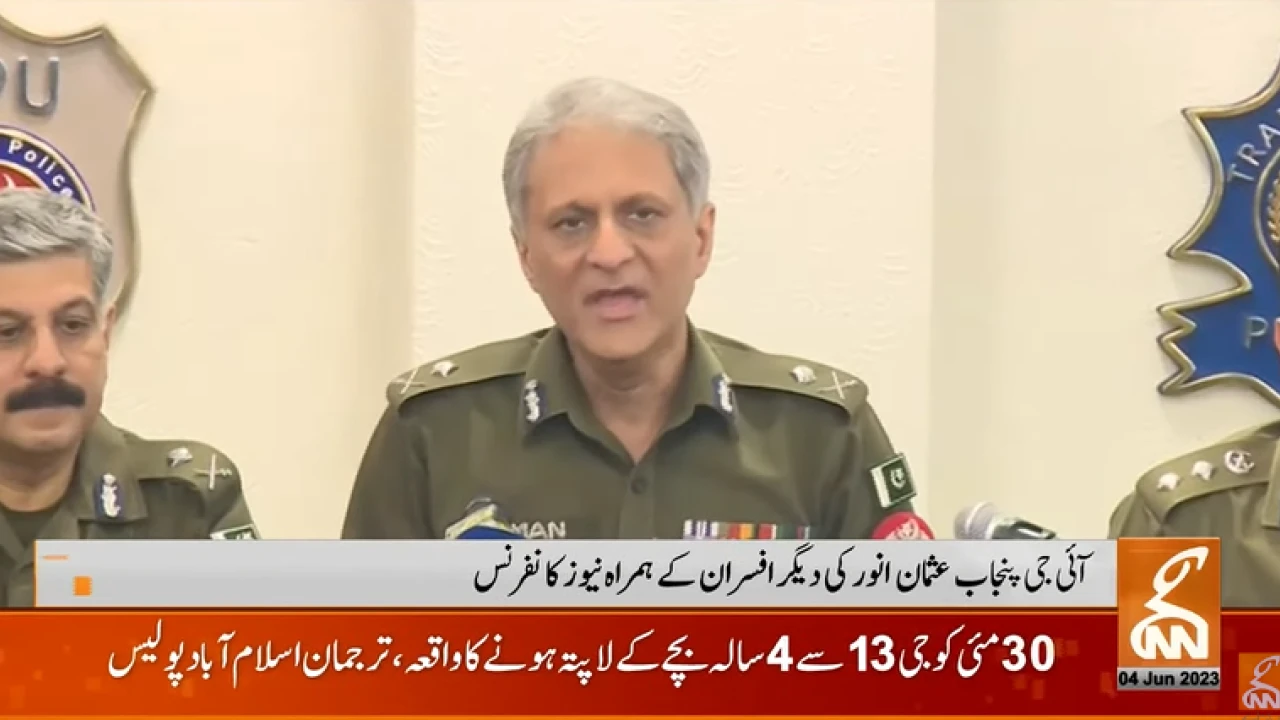 Lahore: Inspector General of Police, Punjab, Usman Anwar said that May 9 incidents were not spontaneous, claiming that the police had proper proofs that everything happened that day was pre-planned.
The IGP rejected the PTI's claims that there were the "Gullu Butts" of the police who had been involved in the May 9 incidents.
The Punjab police chief said that the PTI leaders including Yasmin Rashid, Aslam Iqbal, Murad Raas and Mahmood-ur-Rasheed made calls. He stated that these were the main people who made calls, saying that the timings of the incidents across the country were the same.
"We will present all these proofs before the courts and will challenge the verdict regarding Dr. Yasmin Rashid in Jinnah house attack case," said Dr. Usman Anwar. He claimed that the planning was already made to do these attacks and incidents.
He stated that many police officials were also injured during this day.
The IG claimed that 88 calls from outside the GHQ were linked with the PTI leadership and there had been record of every single call. Yasmin Rashid, he alleged, made 41 calls that day while the accused had been in contact with the leadership.
He regretted that the women police officials were injured on May 9 besides many other male police officials.
He also rejected the claims of the PTI leadership that the women were sexually abused and that 25 people were killed during these days.