Floods claims 42 lives, displaces thousands in Haiti
More than 13,300 individuals have been displaced, and 11 others are currently reported missing.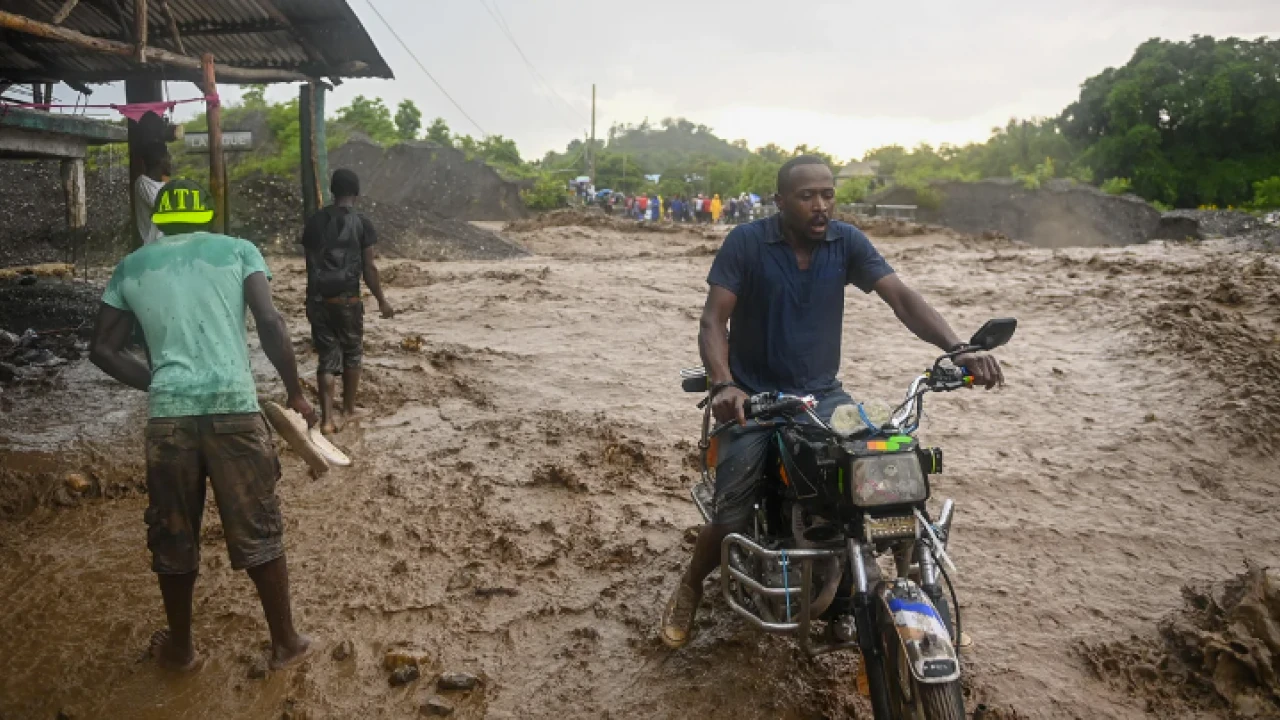 Haiti: Heavy rainfall over the weekend has led to severe flooding in Haiti, resulting in the loss of at least 42 lives and leaving 85 people injured, as stated by the country's Civil Protection Agency on Monday.
Rivers across Haiti overflowed due to the intense rainfall, triggering flash floods, flooding, rockslides, and landslides, as reported by the United Nations.
The disaster has affected five of Haiti's ten departments: West, Nippes, South-East, North-West, and the Center.
Haitian Prime Minister Ariel Henry tweeted, "My government, in concert with national and international institutions, is taking urgent measures in order to meet the demands of the hour."
The death toll continues to rise as heavy rains persist.
Emergency response teams and aid organizations have been mobilized to provide assistance to those affected by the floods.
World Food Programme announced plans to deliver hot meals, ready-to-eat rations, and dry food to the displaced people.
[2/2]

Mon gouvernement, de concert avec les institutions nationales et internationales, adopte des mesures urgentes en vue de faire face aux exigences de l'heure.#Haïti

— Dr Ariel Henry (@DrArielHenry) June 4, 2023