Qureshi hopes for new dawn, urges PTI workers to stay strong
The Pakistan Vice-Chairman says he will meet the party chairman soon and will properly interact with the media.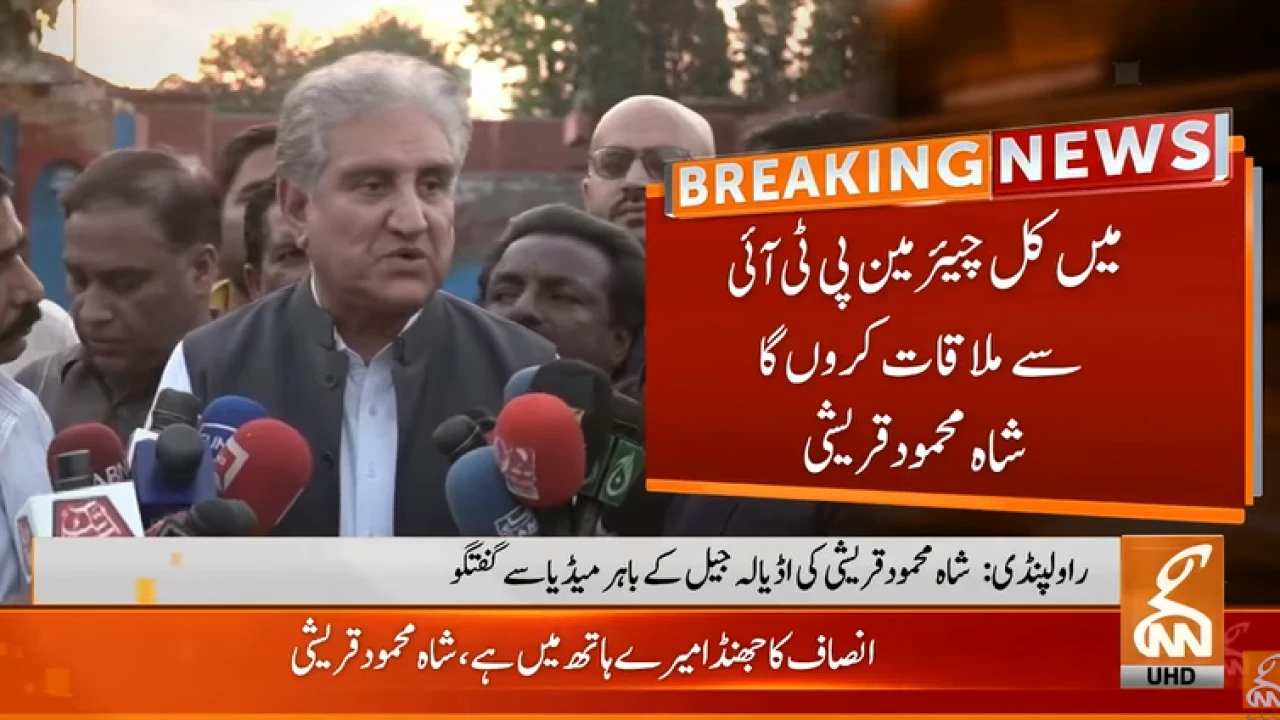 Rawalpindi: Pakistan Tehreek-e-Insaf (PTI) Vice-Chairman Shah Mahmood Qureshi urged the party workers and supporters to stay strong during these difficult times, hoping that there would be a new dawn soon after this darkness.
Qureshi asked the workers that they should not be disappointed.
Qureshi said he was grateful to everyone especially to his family and children for their unwavering support. He expressed these words while talking to the reporters outside Adiala Jail.
The Lahore High Court had ordered the authorities concerned to set him free, and allow him to talk the media.
Qureshi said that when he was arrested his wife was ill as she underwent operation but she stayed strong during this time.
"My children told me not to be worried about them and said Allah Almighty will help them," said Shah Mahmood Qureshi.
"I will interact with the media soon after meeting Imran Khan and will not take further questions," said the PTI vice chairman