Several prominent figures from Sindh meet Zardari, join PPP
A delegation of PPP  Central Punjab women wing led by Samina Khalid Ghurki also meets PPPP President Asif Ali Zardari at Bilawal House in Lahore.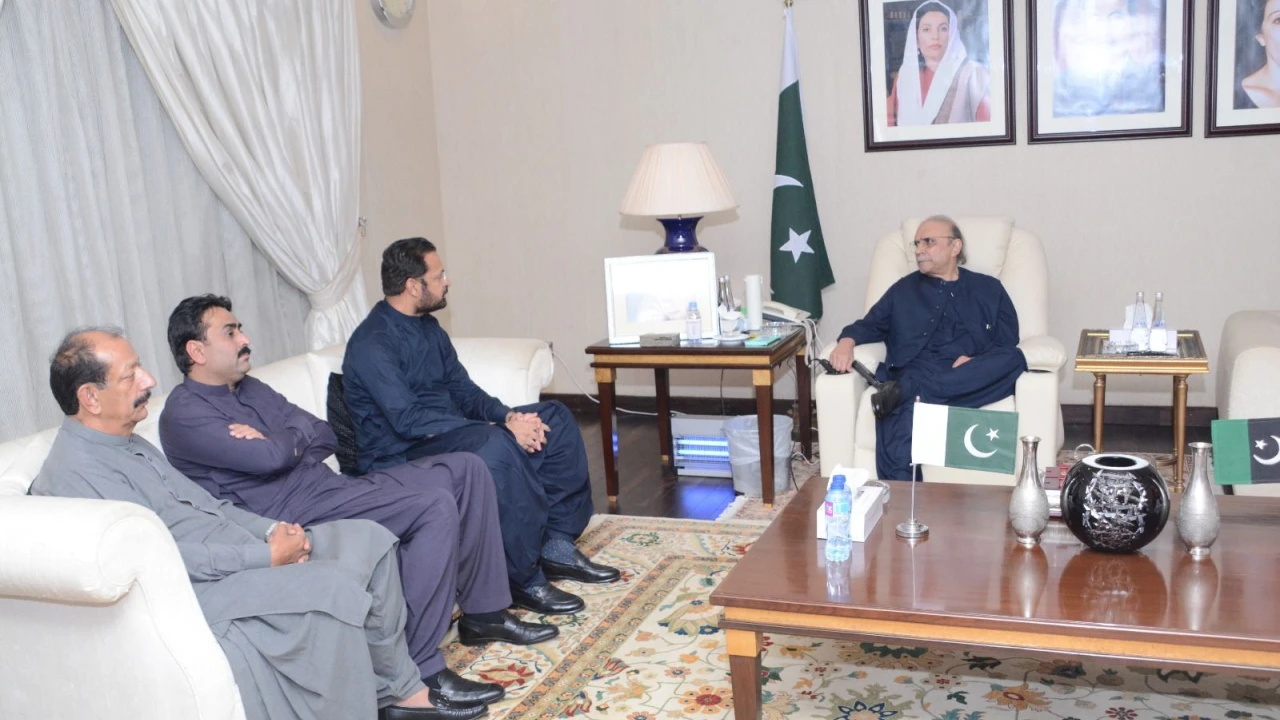 Lahore: Following a meeting with former President Asif Ali Zardari, several prominent political figures from Sindh have officially joined the ranks of the Pakistan Peoples Party (PPP).
Former members of the Sindh Assembly, Dr. Sikander Shoro and Sardar Kanbo Khan Barahmani announced their decision to join PPP after holding discussions with Asif Ali Zardari.
This development highlights the growing support and solidarity for the party in the region.
Similarly, Arib Khan Barohi and Muhammad Sadiq Shoro, the former Vice Chairman of District Council Jamshoro, have also chosen to align themselves with the PPP. Their decision to join the party further strengthens its influence and presence in Sindh.
Expressing his pleasure at their decision, President Asif Ali Zardari warmly welcomed the new additions to the PPP and expressed his confidence in their valuable contributions to the party's vision and objectives.
The meeting, attended by PPP's Secretary General Nayyar Bukhari and Sindh Assembly member Jam Khan Shoro, marked an important gathering of key party leaders, indicating the party's commitment to unity and expansion.
With these new additions, the PPP aims to reinforce its position in Sindh and continue its efforts to address the socio-political challenges faced by the province.
PPP Central Punjab Women Wing also meets Zardari:
A delegation of the PPP Central Punjab women wing had a meeting with Pakistan Peoples Party Parliamentarians President Asif Ali Zardari at Bilawal House in Lahore.
According to a statement issued by PPP Central Punjab Women Wing Information Secretary Aqeela Yousaf Awan, Led by Samina Khalid Ghurki, the delegation consisted of representatives from divisions and districts across Central Punjab. The participants included members from Lahore Division, Gujranwala Division, Faisalabad Division, and Sahiwal Division.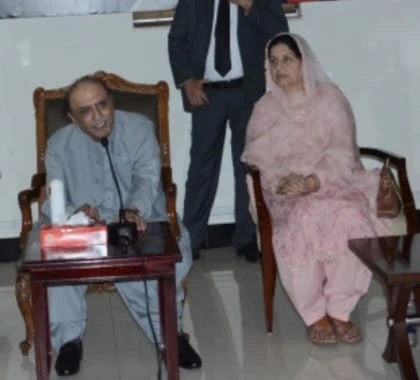 Despite the challenging circumstances, President Zardari expressed his appreciation for the dedicated services rendered by Ms. Samina Khalid Ghurki and her organization.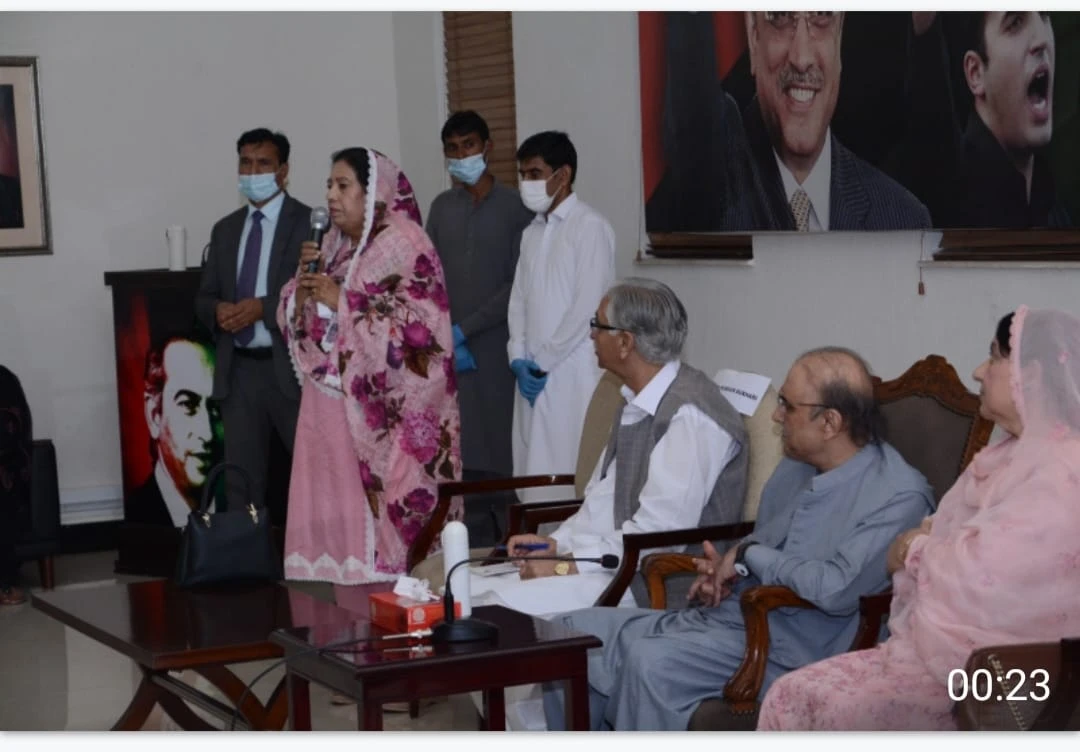 Zardari highlighted the evolving dynamics of the current situation and emphasized the need for continued active engagement with all party organizations, including the Women Wing, in Punjab. He reaffirmed the party's commitment to maintaining close communication with various structures within Punjab.
The delegation from Central Punjab included Nasira Shaukat, Sagheera Islam, Shaista Jan, Ms. Nargis Khan (President of Lahore), Ms. Sakina Advocate (President of Faisalabad), Ms. Mehr-un-Nisa (President of Gujranwala), Ms. Shumshad (President of Sahiwal), along with representatives from different districts, Tehsils, and Union Councils.