Political stability inevitable for economic growth, says PM Shehbaz
Prime Minister Shehbaz Sharif says they will try their best to provide relief to the masses suffering from sky-rocketing inflation.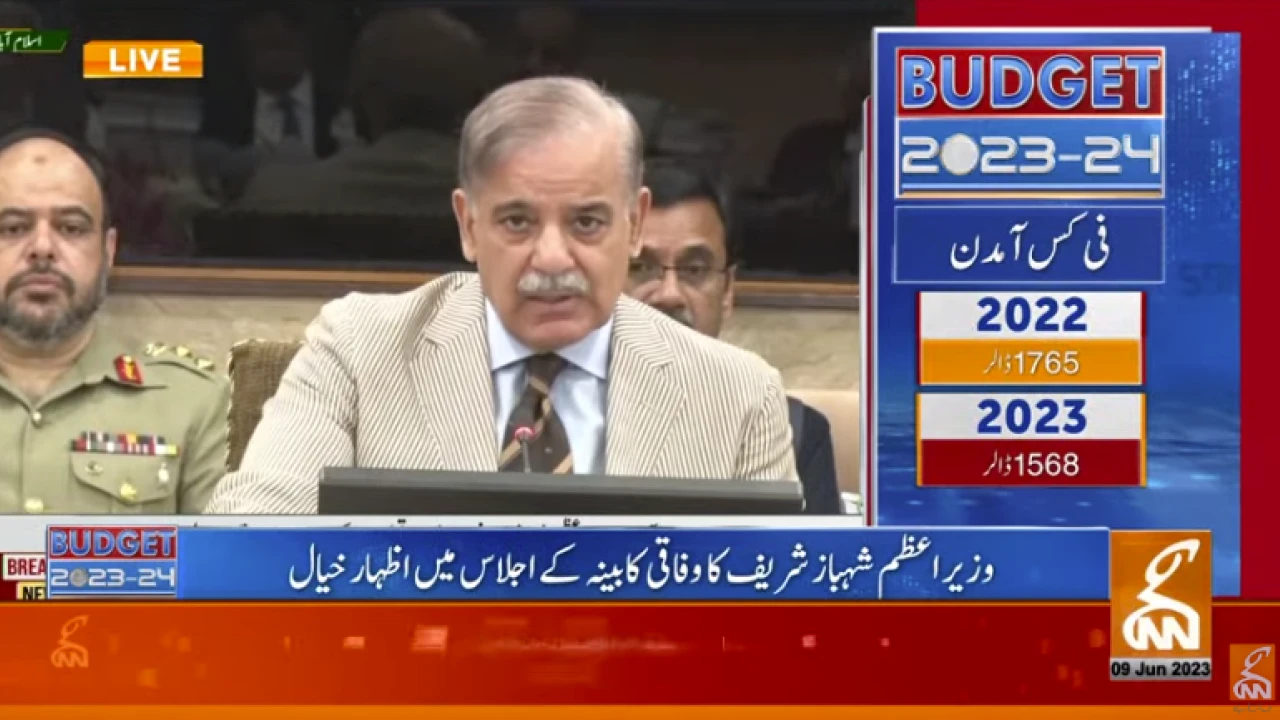 Islamabad: Prime Minister Shehbaz Sharif said that they faced tough circumstances after coming into power, and expressed gratitude for the Chinese government for unwavering support during these difficult times.
Talking about International Monetary Fund, the prime minister said that the Saudi Arabia and the United Arab Emirates supported Pakistan for the terms required for the loan programme.
After the approval, the budget would be presented in the parliament for debate on it.
The present challenge, he said, was inflation which badly affected the common man, pointing out that the economic growth was quite slow. He stated that the current deficit went down during the last couple of months. He stated that the budget
He stated that he consulted the stakeholders and the finance minister for the budget, saying that the agriculture sector was the only hope for growth. He stressed upon the value added change in the rural areas, saying that if the mangoes and vegetables were restored in the villages they could be useful for the economy.
The PM said that they worked hard in different sectors including information technology. He stated that Pakistan witnessed political instability during the last one and half year, adding that the efforts were made to create anarchy and chaos across the country.
The investors, he said, stopped amid the political instability in the country during the last year, vowing that the state of Pakistan decided to ensure political stability. He regretted that the poor suffered a lot due to sky-rocketing inflation.
He also pointed out that the pensions were needed to be improved.