Action against illegal economic activities to continue with full force: COAS
The meeting received updates on the status of the Green Punjab and SIFC programs.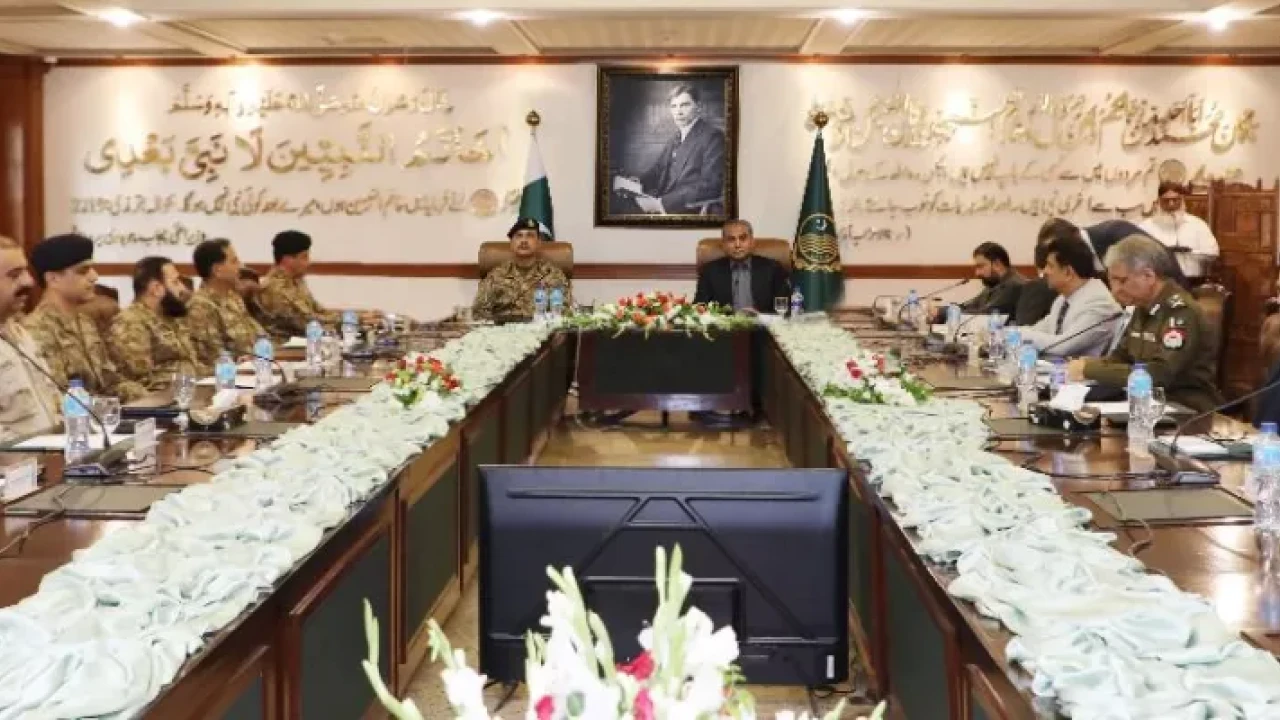 Lahore: Chief of Army Staff (COAS) General Asim Munir emphasised on Thursday that "Law Enforcement Actions" against spectrum of illegal economic activities will continue with full force.
Army chief Munir stated the actions will continue in collaboration with the law enforcement agencies (LEAs) and the concerned government departments "to rid Pakistan from the substantial economic losses it continues to suffer due to pilferage done by different methods".
During his visit to Lahore, General Asim Munir shared his opinions during a meeting of the Provincial Apex Committee with Interim Chief Minister of Punjab, Mohsin Raza Naqvi.
During the meeting, COAS was briefed about overall security situation, including law enforcement actions against electricity and gas theft, hoarding and foreign currency smuggling.
The forum was also updated on the actions taken to protect minorities and the status of the operations in the Kacha region. Repatriation of undocumented foreign nationals was also discussed during the event.
The meeting received updates on the status of the Green Punjab and SIFC programs.
The COAS emphasized the necessity of collaboration across all relevant agencies in order for the historic measures to succeed.
The participants reaffirmed that the people, government agencies, and state institutions work together for the advancement and prosperity of the province.
Earlier, Commander Lahore Corps welcomed COAS upon his arrival.