Nation celebrates Eid Milad-ul-Nabi (SAW) today
The day began with a 21-gun salute, 31 in the federal capital and 21 in the provincial capitals.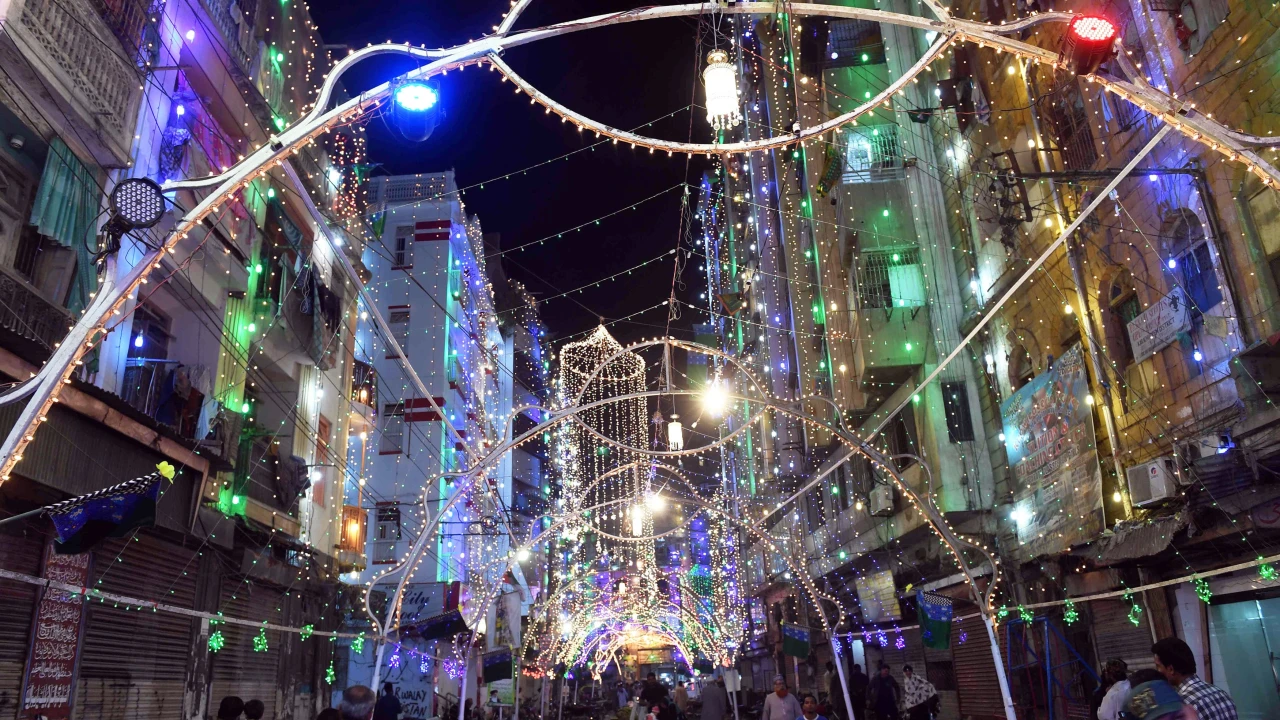 Islamabad: Eid Milad-ul-Nabi, the celebration of the birth of the Holy Prophet Muhammad (peace be upon him), is resonating with profound religious fervor and respect throughout Pakistan today.
The nation awakens to a vibrant atmosphere, with towns, cities, and villages adorned with illuminations, and the air resonating with blessings and greetings.
Homes, streets, neighborhoods, mosques, highways, and edifices are aglow with an array of colors and lights, evoking the joyous spirit of the occasion.
In cities across the country, grand processions are planned to commemorate Eid Milad-ul-Nabi (PBUH).
These processions are symbolic of the unity and love Muslims hold for their beloved Prophet Muhammad (peace be upon him).
The day commenced with the booming sound of a 31-gun salute in the federal capital, Islamabad, while provincial capitals witnessed a 21-gun salute.
These salutes were accompanied by fervent slogans raised by armed personnel of the Pakistan Army, invoking prayers for the peace, security, and stability of the nation.
On this auspicious occasion, President Dr. Arif Alvi conveyed his heartfelt congratulations to the Muslim Ummah.
He emphasized that the life and teachings of the Holy Prophet Muhammad (peace be upon him) continue to serve as an eternal source of guidance for humanity.
In a similar vein, Caretaker Prime Minister Anwar-ul-Haq Kakar extended his felicitations to the Pakistani nation and the Muslim Ummah on the joyous birth anniversary of Prophet Muhammad (SAW).
Kakar expressed admiration for the Prophet's universal and comprehensive personality, asserting that it serves as a model for all of humanity.