FinMin, Netherlands Ambassador discuss bilateral economic relations
The discussions cover various aspects of bilateral economic relations between the two countries.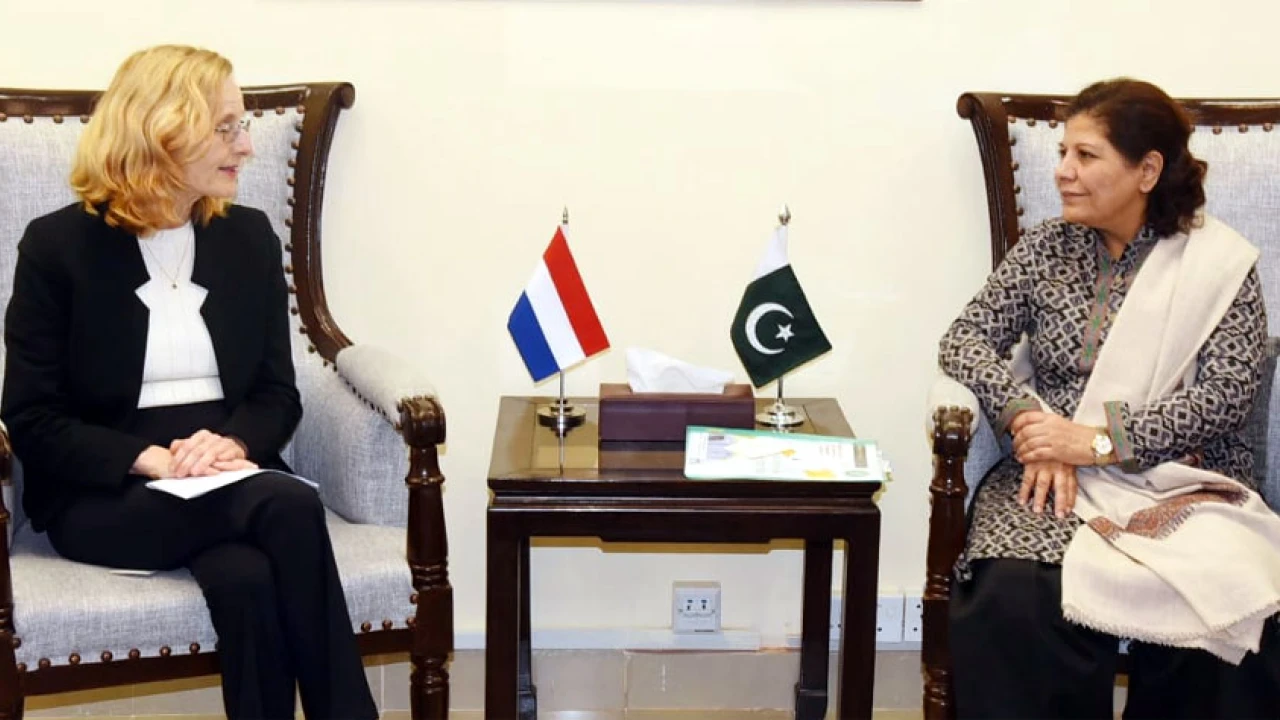 Islamabad: Netherlands Ambassador Mrs. Henny De Vries called on Caretaker Finance Minister Dr. Shamshad Akhtar in Islamabad today.
The discussions covered various aspects of bilateral economic relations between the two countries.
The upcoming elections in the Netherlands were a prominent topic of discussion, with both parties emphasizing the importance of democratic processes.
Ambassador Mrs. Henny De Vries congratulated Dr. Shamshad Akhtar for reaching the Staff Level Agreement of first Review of IMF Pakistan Standby Arrangement and also on overall improvement in the economic situation in Pakistan.
Dr Shamshad Akhtar, on the occasion, highlighted reforms being taken by the government in various sectors specifically those related to the expansion of the tax net through the "Broadening of the Tax Base" initiative led by the Federal Board of Revenue, showcasing the commitment of the Government to improve the tax to GDP ratio of the country and reduce the current account deficit further.
The Minister also requested the Ambassador to enhance focus on the Dutch Fellowship Program, which was one of the flagship foreign-funded scholarship programs for Pakistani students.
Mrs Henny De Vries acknowledged the positive momentum in economic recovery, highlighting the resurgence of sectors such as agriculture, services and even industry. She specifically appreciated Pakistan's initiatives for financial inclusion, particularly those targeting women. She also praised the measures aimed at enhancing the labour participation of women across various sectors of the economy in order to boost the social and economic development of the country.
The Ambassador also expressed Netherlands' commitment to bring more investment to Pakistan.
Pressing issues of post-flood rehabilitation and climate change impact on Pakistan were also discussed.
Dr Shahmshad Akhtar expressed Pakistan's strong commitment to strengthening diplomatic ties with the Netherlands and making collaborative efforts for the benefit of both countries.