Beijing: A Chinese woman broke her own Guinness World Record after her longest lash, located on the upper eyelid of her left eye officially measured at eight inches.
You Jianxia, originally set her first record the in June 2016, when her longest lash was 4.88 inches long and her eyelashes continued to grow over the years, and on 20 May 2021, it was confirmed that the new longest eyelash was 20.5 cm (8.0 inches).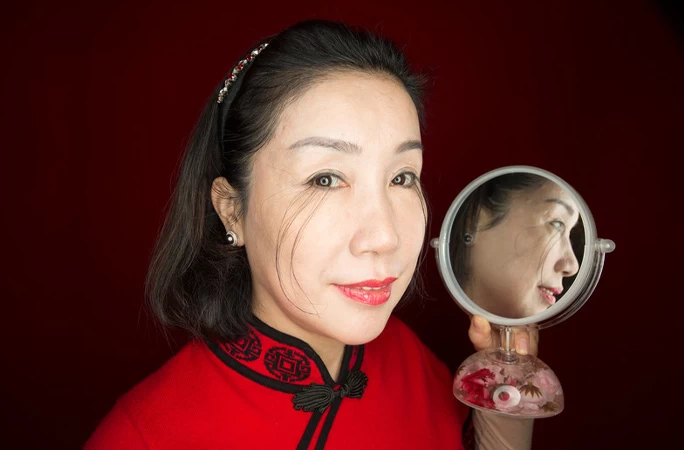 Woman's eyelashes are particularly long, but again, the longest eyelash of them all was found on the upper eyelid of her left eye.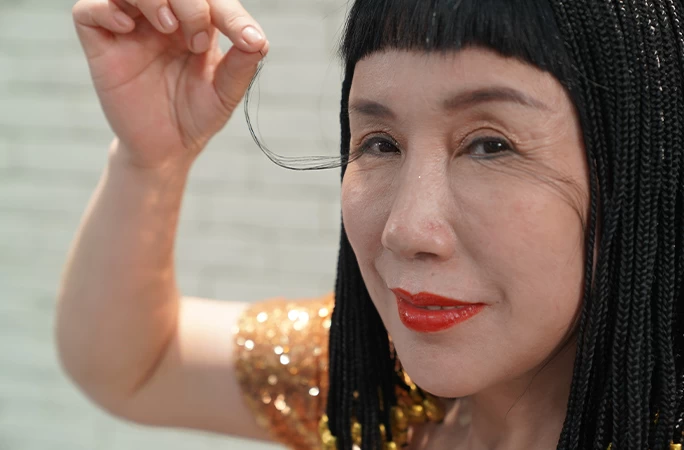 In an interview, she explained, "I first realized that my eyelashes were growing in 2015. They continue to grow slowly, becoming longer and longer"
She further added, "I also tried to find scientific reasons such as genes or something else. However, none of my family have long eyelashes like me, so it can't be explained."
Giving her insight, she stated that due to her naturally long eyelashes, she don't need to wear eyeshadow or eyeliner.
"My natural long eyelashes act as the long eyeliner," she said.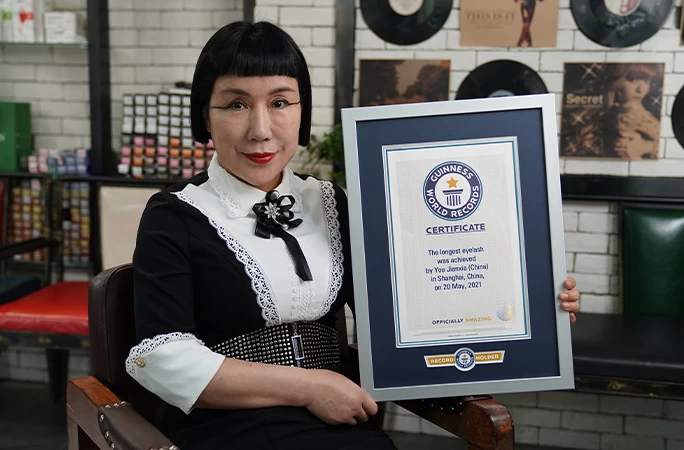 Following the rapid growth, she visited medical professionals to find out why her eyelashes are longer than others people's. However, the medical staff couldn't explain the reason and felt that it was really amazing.
Despite the fall outs and breaks over the years, her lashes continued to grow.