Rain to wash away heat in Karachi today, predicts PMD
Karachi: The Pakistan Meteorological Department (PMD) has forecast rain showers followed by breezy winds in Karachi today (Friday), reported local media.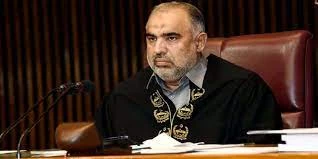 The Met Office said in a weather forecast that the metropolitan city is expected to receive drizzling with strong winds in several areas.
Winds from the West and South are expected to blow in the city at 26 kilometers per hour, the PMD said.
Karachi recorded a maximum temperature of 31 degrees Celsius, and minimum temperature was recorded at 29 degrees Celsius in Friday morning.
Humidity in Karachi was recorded at 70% in the morning, while the mercury level is to stay 33 to 35 degree Celsius today, stated a PMD weather report.
With the impending monsoon season, a contingency plan was issued by the city police chief to assure protection of life and property of the citizens.
To prevent a wreckage of people's life and property that was followed by the monsoon spell last year, preventive measures must be taken. An analysis of the wreckage and preventive measures during monsoon throughout the past five years has been administered by the city police chief.
BTS takes over UNGA, performs 'Permission to Dance' inside assembly hall
BTS' speech was followed by a pre-recorded performance of their latest song 'Permission to Dance' which in itself is a message of positivity and hoping for an end to the pandemic.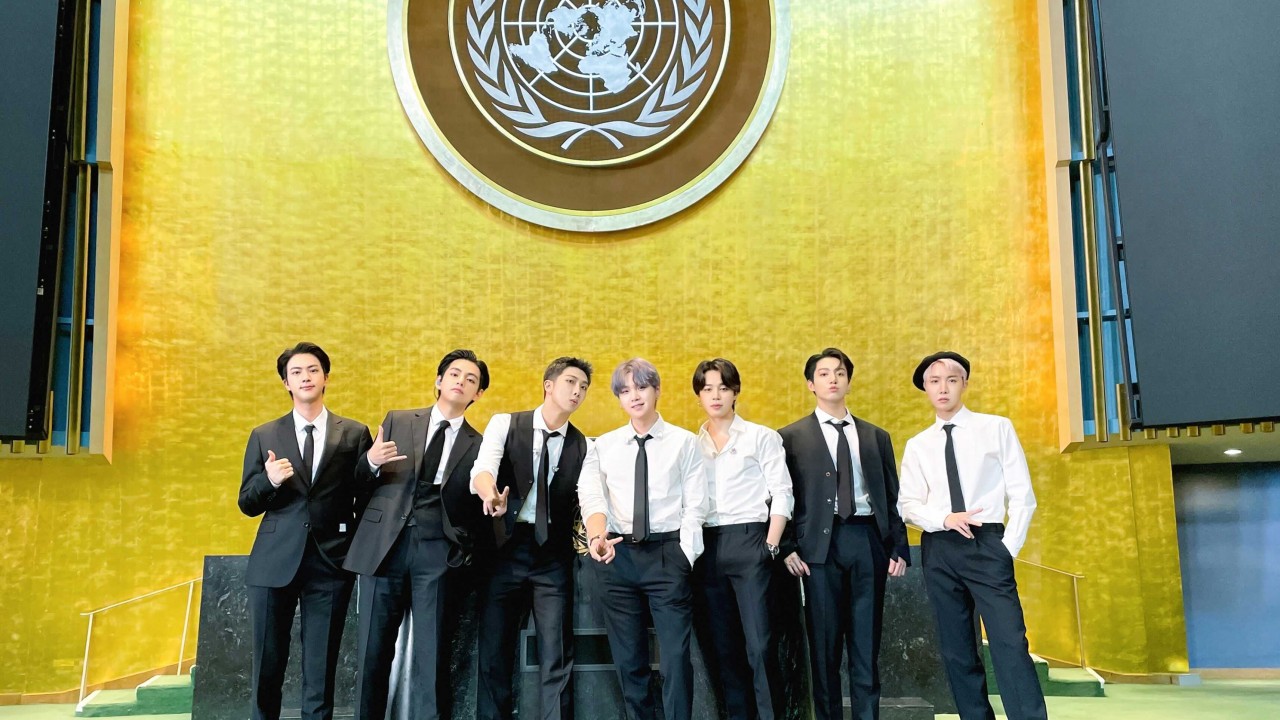 New York: Acclaimed K-POP band BTS addressed the United Nations General Assembly (UNGA) as the special presidential envoy for future generations and culture from their native South Korea— expressing their faith in young people's ability to imagine a better world despite pandemic.
They spoke about climate change, and sustainable development amid the pandemic. The band discussed the difficulties that the youth encountered as a result of the pandemic.
The group leader Kim Namjoon (RM) taking centrestage, began in Korean, "It is an honor to be here today, where BTS has been appointed as Special Presidential Envoy for The Republic of Korea. We're here today to share the stories of a future generation. Before we came here, we asked the young people in their teens and 20s around the world about their past two years and about the world they find themselves in today".
BTS' speech was followed by a pre-recorded performance of their latest song 'Permission to Dance' which in itself is a message of positivity and hoping for an end to the pandemic.
The artists took turns on stage during their seven-minute speech, but it wasn't all about UN goals.
The pre-recorded video was presented soon after all members of the band- Jimin, J-Hope, Jin, Suga, RM, Jungkook, and V- spoke about the possibilities of the future generation and their ability to adapt to changing times amid a raging coronavirus pandemic.
Korean President Moon Jae-in, at the conclusion of his speech in session, introduced the seven band members as the 'World's most loved artist'.
The UNICEF tweeted, "Today, BTS returned to #UNGA to share a powerful message on climate action, COVID-19 vaccines & the importance of taking care of ourselves and our communities. Thank you, @BTS_twt for inspiring a generation of young people. Together, we can create a better world. #BTSLoveMyself".
Watch here again the #BTSatUNGA performance!

"Permission to dance"@BTS_twt #BTSARMY https://t.co/StHI06YgRj

— UN News (@UN_News_Centre) September 20, 2021
It is pertinent to mention here that BTS began their 'Love Myself campaign' with UNICEF in 2017, and it was the subject of RM's first UN speech, which he gave in English.
The band virtually attended the 75th Assembly. It took place last year and offered its message through a film that brought people comfort.
This time, the band members took turns speaking in Korean, which was simultaneously dubbed in English.
COVID-19 kills another 78 as Pakistan continues battle against fourth wave
Islamabad: Pakistan is witnessing daily surge in COVID-19 cases with authorities linking the upswing to the deadly fourth wave. Today country's positivity rate is on 5.44%.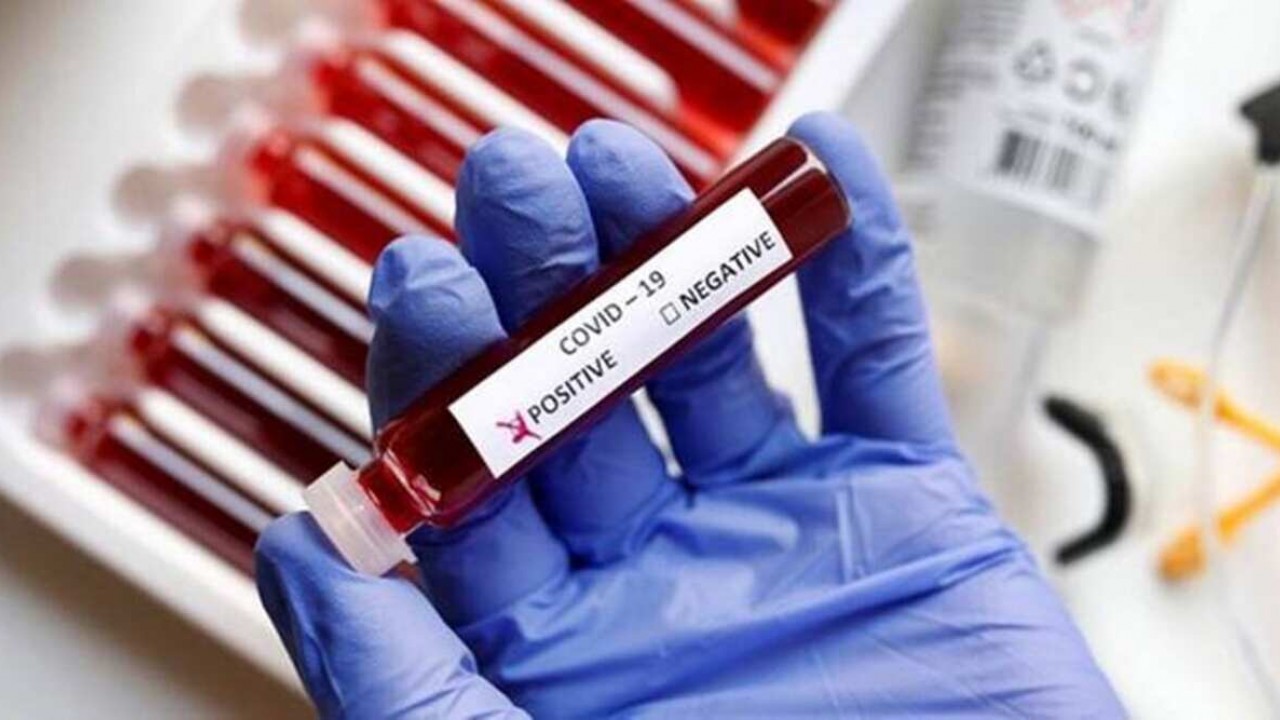 As per National Command and Control Center (NCOC), around 2,580 cases of coronavirus were reported while 78 people succumbed to the disease in the last 24 hours, taking the total death toll to 26,865.
Pakistan conducted a total of 47,419 tests in the last 24 hours.
As per the NCOC, total confirmed cases are 1,210,082 whereas 5,304 are under critical care.
Punjab
The number of patients swelled to 415,654 in the province with 12,259 causalities.
Sindh
The number of infections has surged to 446,045 in the province, while the death toll has reached 7,177.
Khyber Pakhtunkhwa
The confirmed cases have surged to 169,040 in the province with 5,290 casualties.
Balochistan
There are 32,618 confirmed cases while 344 patients have died from the infection so far.
AJK and Gilgit-Baltistan
There are 33,432 coronavirus cases in the AJK while the death toll has reached 724. On the other hand, there are 10,168 cases in GB with 182 coronavirus deaths.
Islamabad
There are 103,125 cases in the capital city while 889 people have lost their lives.
North Macedonia: Massive fire engulfs COVID hospital, kills ten patients
Skopje: At least 10 people were killed and many more injured after a massive fire broke at a hospital treating coronavirus patients in Tetovo, North Macedonia.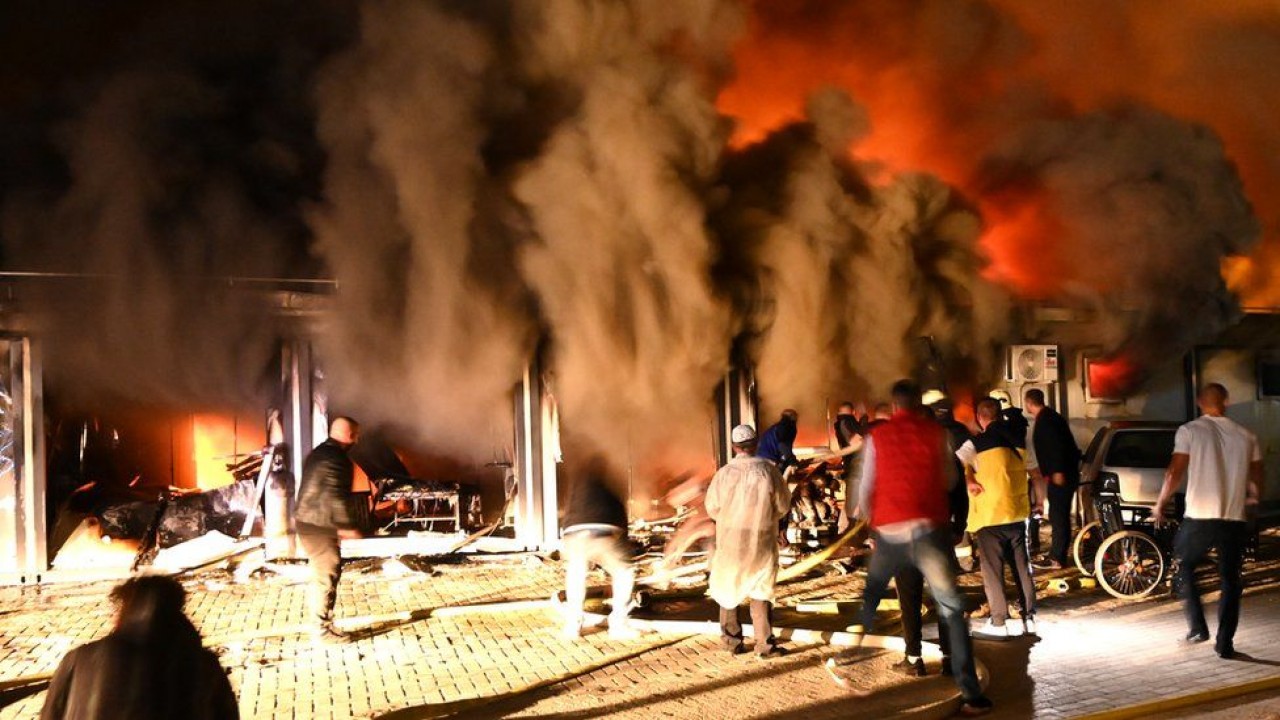 The huge blaze erupted Wednesday night—claiming lives of ten. Fire services and rescue teams rushed to the scene and fought to douse the flames for a couple of hours.
It's not yet clear how the large blaze started or how many patients were inside.
While the cause has yet to be established, the country's Prime Minister Zoran Zaev posted on social media that the fire had followed an on-site explosion.
Огромна трагедија се случи во тетовскиот КОВИД-19 центар. Експлозија предизвикала пожар. Пожарот е изгаснат, но згаснаа и многу животи.

Изразувам најдлабоко сочувство до семејствата и блиските на починатите и посакувам брзо закрепнување на повредените.https://t.co/55sVhZEyXO

— Зоран Заев (@Zoran_Zaev) September 8, 2021
Footage shared on social media showed a building in flames and a thick cloud of black smoke billowing into the air near a main road in the city of Tetovo.
JUST IN - At least 15 people killed and dozens injured after a fire broke at a Covid hospital in North Macedoniapic.twitter.com/FC9lbBoDJJ

— Insider Paper (@TheInsiderPaper) September 8, 2021
The facility was reportedly built last year to help care for COVID-19 patients.
Tetovo deputy fire Chief, Saso Trajcevski said, "The fire was huge because the hospital is modular, there was plastic".
The fire occurred as the former Yugoslav republic celebrated the 30th anniversary of its independence, with festivities in the capital Skopje, including a military parade.
However, investigators have gone to the scene to determine the cause of Yesterday's fire.
Meanwhile, North Macedonia has been battling a surge in COVID-19 cases recently with 701 new cases and 24 deaths in the past 24 hours.
It has recorded more than 6,100 fatalities in total since the start of the COVID outbreak.
Macedonia government had to impose stricter measures, in a bid to prevent the spread of virus.
North Macedonia has a population of around 2 million and its healthcare services are run down as hospitals are overwhelmed in some areas, particularly where vaccination rates are low.
Covid-19 hospitals in other countries have been hit by explosions followed by fires. In Iraq, dozens of people were killed in fires that occurred after oxygen cylinders exploded in April and July.