Iraqi FM calls on PM Imran Khan
The Foreign Minister of the Republic of Iraq, Dr Fuad Hussein Thursday called on Prime Minister Imran Khan.
The Prime Minister extended a warm welcome to the Foreign Minister and reaffirmed Pakistan's close fraternal ties with Iraq, founded on strong affinities of faith and culture.
The Prime Minister appreciated Iraq's resolute efforts to rebuild the country and wished well for the upcoming Parliamentary elections.
While discussing various aspects of bilateral relations, the Prime Minister underscored the importance accorded by Pakistan to further deepening and broadening cooperation with Iraq in diverse fields.
The Prime Minister also reiterated his invitation extended to the Prime Minister of Iraq and expressed the hope that the visit would take place at an early date.
In the regional context, the Prime Minister underscored the importance of resolving issues through dialogue and diplomacy.
On Afghanistan, the Prime Minister reiterated that there was no military solution and that a negotiated political solution was the only way forward. He outlined Pakistan's consistent support for an inclusive, broad-based and comprehensive political settlement. While reaffirming Pakistan's resolve to support the Afghan peace process, the Prime Minister urged the international community to reinforce these efforts as peace in Afghanistan was shared responsibility.
Thanking the Prime Minister for extending warm hospitality to his delegation, Foreign Minister Dr Fuad Hussein conveyed cordial greetings of the Iraqi leadership. He affirmed Iraq's desire to forge a stronger relationship with Pakistan in pursuance of the vision of the leadership of the two countries.
Thanking the Prime Minister for his invitation to the Iraqi Prime Minister, Foreign Minister Dr Fuad Hussein conveyed the invitation on behalf of the Iraqi Prime Minister to Prime Minister Imran Khan to visit Iraq.
The Foreign Minister also highlighted Iraq's efforts to defuse tensions in the region and promote cooperative ties among regional countries. The Prime Minister expressed Pakistan's support for these endeavours.
'Chittagong test': Pakistan thrash Bangladesh by eight wickets
Pakistan chased down the 202-run target with eight wickets in hand.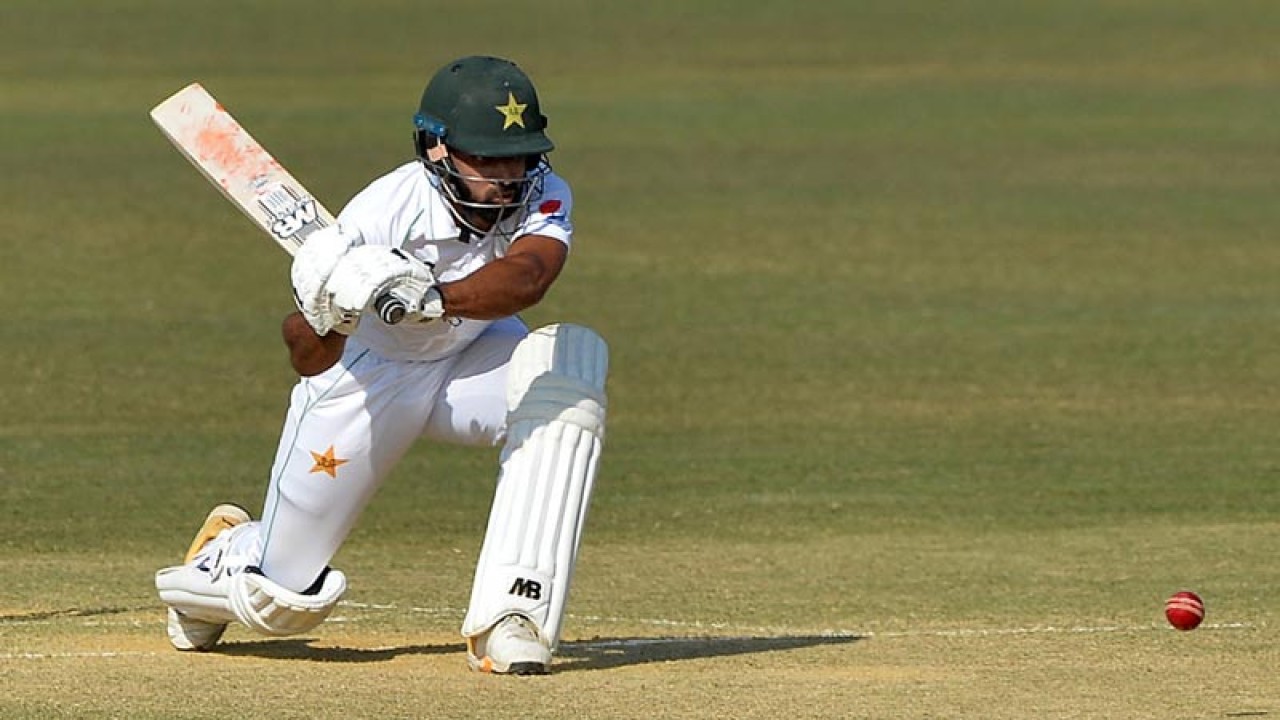 Dhaka: In the key match of Chittagong test, Pakistan thrashed Bangladesh by eight wickets Tuesday.
Pakistan chased down the 202-run target with eight wickets in hand.
It is pertinent to mention here that this was the second time in Pakistan's Test history, which stretch 440 matches, that an opening pair recorded two century stands in a match.
Bangladesh had got off to a positive start with Mushfiqur hitting a boundary off the first ball of the morning, bowled by Hasan Ali.
But two balls later he left a delivery that darted back in and departed for 16 after Hasan uprooted his off-stump.
Twitter Chief Technology Officer Agrawal to replace Dorsey as CEO
Dorsey is stepping down as chief of the social media company.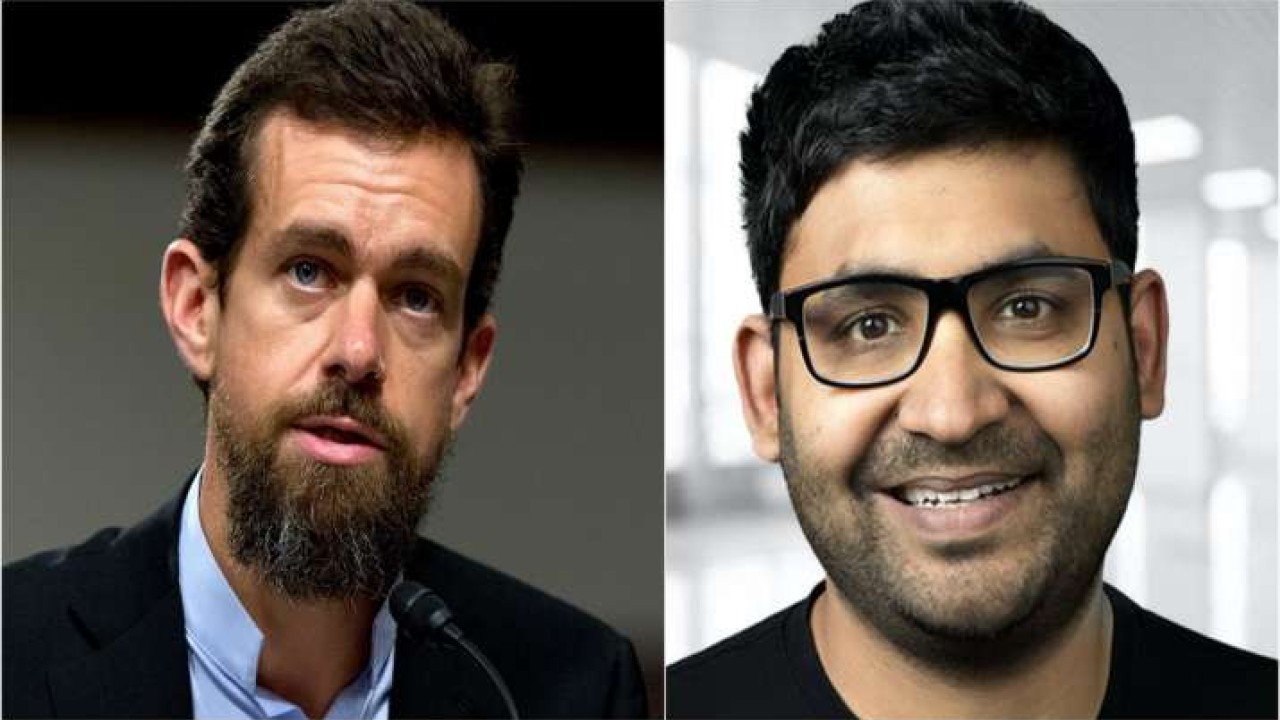 Twitter CEO Jack Dorsey is stepping down as chief of the social media company, effective immediately. Parag Agrawal, Twitter's chief technology officer, will take over the helm, the company said Monday.
Shares of Twitter were down about half a percent before noon on Monday.
Dorsey, 45, was serving as both the CEO of Twitter and Square, his digital payments company. Dorsey will remain a member of the board until his term expires at the 2022 meeting of stockholders, the company said. Salesforce President and COO Bret Taylor will become the chairman of the board, succeeding Patrick Pichette, a former Google executive, who will remain on the board as chair of the audit committee.
"I've decided to leave Twitter because I believe the company is ready to move on from its founders," Dorsey said in a statement, though he didn't provide any additional detail on why he decided to resign.
Agrawal will have to meet Twitter's aggressive internal goals. The company said earlier this year it aims to have 315 million monetizable daily active users by the end of 2023 and to at least double its annual revenue in that year.
Agrawal, who's served as CTO since 2017, has been with Twitter for more than a decade. He had been in charge of strategy involving artificial intelligence and machine learning and he led projects to make tweets in users' timelines more relevant to them.
Agrawal was also previously tasked with finding a leader for Project Bluesky, a research project Twitter launched to establish open and decentralized standards for social media platforms. Dorsey had previously said Bluesky will help social media companies collaborate on how posts are promoted to users and will give users more control over the content they see. Bluesky could also make it easier for the social networks to enforce restrictions against hate speech and other abuse, essentially helping them share the load at a lower cost.
Agrawal held research internships at AT&T, Microsoft and Yahoo prior to joining Twitter.
Dorsey said in an email he published on Twitter that Agrawal has been his choice to lead the company "for some time given how deeply he understands the company and its needs."
Dorsey was nearly ousted last year when Twitter stakeholder Elliott Management had sought to replace him. Elliott Management founder and billionaire investor Paul Singer had wondered whether Dorsey should run both of the public companies. Singer called for Dorsey to step down as CEO of one of them before the investment firm reached a deal with Twitter's management.
Dorsey, who co-founded the social media giant in 2006, served as CEO until 2008 before being pushed out of the role. He returned to lead Twitter in 2015 after former CEO Dick Costolo stepped down.
Shares have jumped 85% since Dorsey took over as CEO on Oct 5. 2015. Square stock has surged 1,566% since its initial public offering on Nov. 19, 2015.
SOURCE: CNBC
Bitcoin, other cryptos surge after sharp sell-off
The price of bitcoin climbed back above $58,000, rising 8.6% in 24 hours to $58,607.75, according to Coin Metrics data.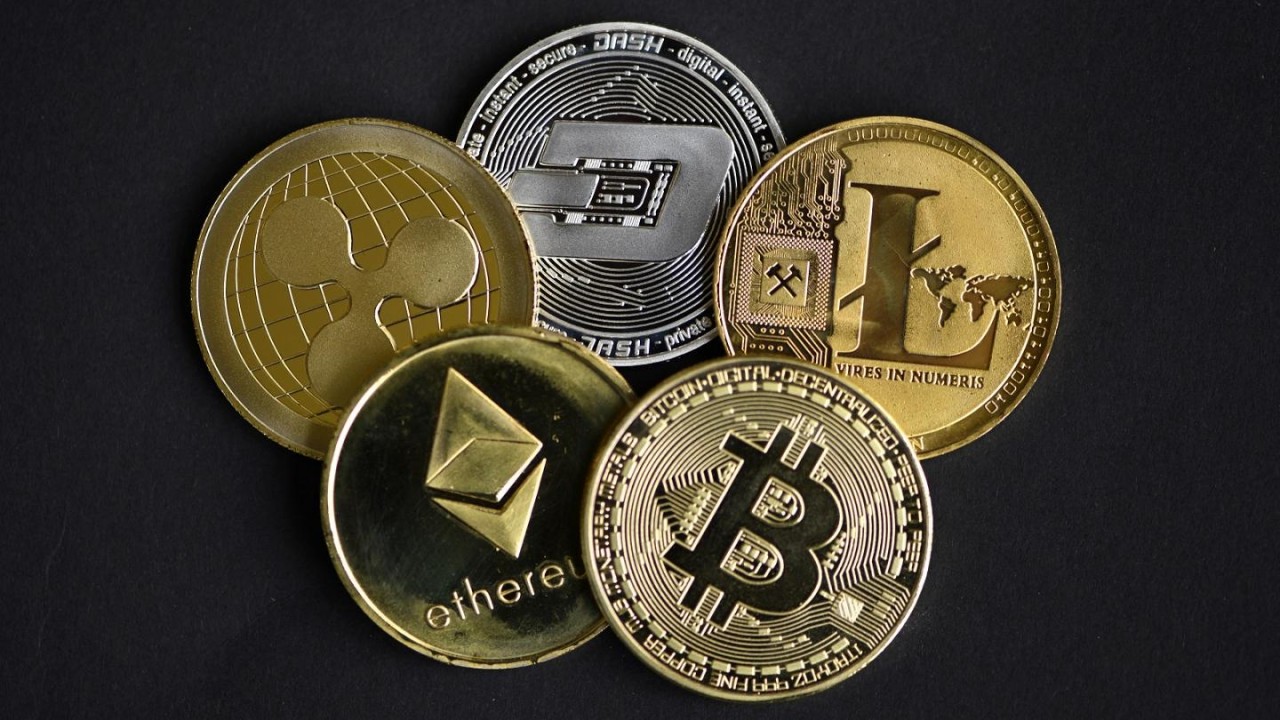 Bitcoin and other cryptocurrencies surged Monday after a sharp sell-off at the end of last week.
The price of bitcoin climbed back above $58,000, rising 8.6% in 24 hours to $58,607.75, according to Coin Metrics data.
Other digital assets also rose, with ether jumping more than 9% to $$4,440.99 and XRP up 9% at around 99 cents.
Vijay Ayyar, head of Asia Pacific at cryptocurrency exchange Luno, said early reports that the new, heavily-mutated omicron Covid variant came with milder symptoms was giving the market a boost.
"We're seeing news of the variant being potentially weaker in terms of symptoms in early analysis, which has bolstered the market comeback," Ayyar said via email. "Hence, smart investors have probably bought this dip."
Bitcoin last week sank as low as $53,549, its lowest level since early October, amid a broader sell-off in stocks and other riskier assets on the back of fears over the new coronavirus variant.
The world's largest digital currency was briefly down more than 20% from its recent all-time high of nearly $69,000, officially entering bear market territory. Bear markets are typically defined by a decline of 20% of more from recent highs.
The new Covid variant, first identified in South Africa, has spread to multiple countries including the U.K., Germany and Italy.
The US, UK and other nations have restricted travel with some African countries in response. Britain has also introduced new measures to tackle the new virus mutation, including mandatory mask wearing in shops and public transport in England.
On Sunday, Dr. Angelique Coetzee, the South African doctor who first spotted the omicron variant, described its symptoms as "extremely mild," soothing fears of a potential return of lockdown restrictions during the holidays.
"The global environment did add to the uncertainty across all risk asset classes as we saw last week, but the bounce back always shows us how strong the uptrend is, which is what we're seeing here," Ayyar said.
If bitcoin loses $48,000 to $50,000 on a daily or weekly basis, "that would definitely imply bearishness," he added. But for now, Ayyar says "we're still in bull market territory."
SOURCE: CNBC