Turkey hands over MILGEM-class corvette to Pakistan
Turkey on Sunday handed over MILGEM-class corvette, named PNS Babur to Pakistan in a launching ceremony attended by President Arif Alvi and his Turkish counterpart Recep Tayyip Erdoğan.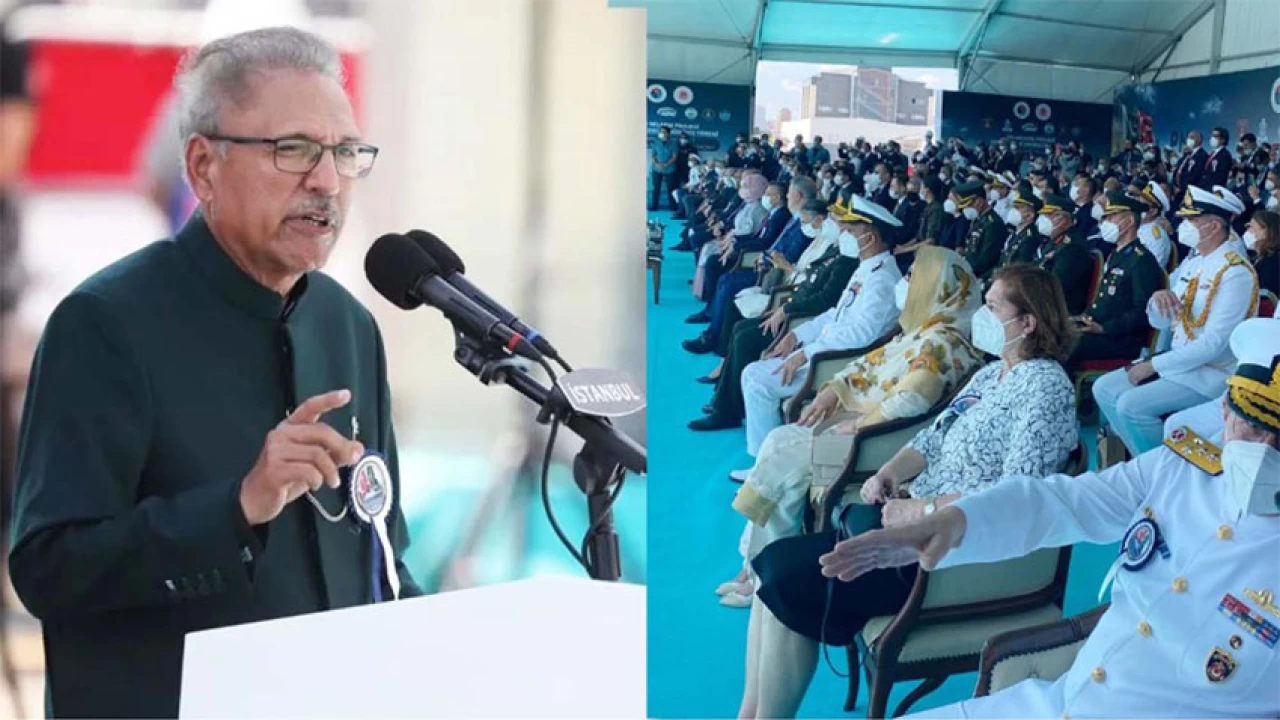 The first corvette ship built in Turkey for Pakistan Navy was launched from a shipyard in Istanbul.
"We are in agreement (with Pakistan) to further our partnership in the defense industry," Erdoğan said, addressing the ceremony.
The deliveries of all the corvettes for which Turkey and Pakistan signed a deal in 2018 will be completed by 2025, the president noted.
Erdoğan also stressed the broad defense partnership between the two nations.
In addition to MILGEM corvettes, Erdoğan said there are very successful cooperation projects such as T129 tactical reconnaissance and attack helicopters (ATAK) and training aircraft.
"We want our strong political relations with Pakistan and our cooperation in the defense industry to be reflected in our trade relations," the president noted, recalling that the two countries signed a road map in Islamabad in February last year to help them in this regard.
"Our institutions continue to work to implement this action plan," he added.
"Pakistan plays a critical role in efforts to establish peace and increase prosperity in South Asia, an important region with a population of more than 2 billion people. Solutions to the problems facing the region can only be implemented with the support of Pakistan," Erdoğan said.
Speaking on the occasion, Pakistani President Dr Arif Alvi appreciated all stakeholders for timely achieving this milestone despite the Covid-19 challenges.
The MILGEM corvettes will be fitted with the state-of-art surface, sub-surface and anti-air weapons and sensors, integrated through an advanced network central combat management system.
The vessels are on average 99 meters (325 feet) long with a displacement capacity of around 24,00 tons and can move at a speed of 29 nautical miles.
MILGEM anti-submarine combat frigates, which can be hidden from the radar, will further enhance the defense capability of the Pakistan Navy.
Turkey is one of only 10 countries in the world that can design, build and maintain warships using its national capabilities.
Erdoğan said Turkey has managed to reduce its foreign dependency in the defense industry from 80% to below 20%.
"Turkey is a country that shares every facility it gains with its friends and brothers, as it grows and becomes stronger," he said.
"When the projects, all of which will be concluded in four to five years, are realized, Turkey will rise to the top league of the world in the field of the defense industry," Erdoğan added.
The MILGEM (National Ship) marine platforms project is a Turkish warship program that aims to develop multipurpose corvettes and frigates that can be deployed in a range of missions, including reconnaissance, surveillance, early warning, anti-submarine warfare, surface-to-surface and surface-to-air warfare, and amphibious operations.
In July 2018, the Pakistan Navy signed a contract for the acquisition of four Ada class ships with Turkish state-owned defense firm ASFAT.
According to the plan, two corvettes were envisaged to be built in Turkey and the other two in Pakistan, in a deal that included technology transfer.
President apologizes to an aged taxpayer over administrative injustice of FBR
Arif Alvi directs FBR chairman to take punitive action against entire chain of decision-makers involved in case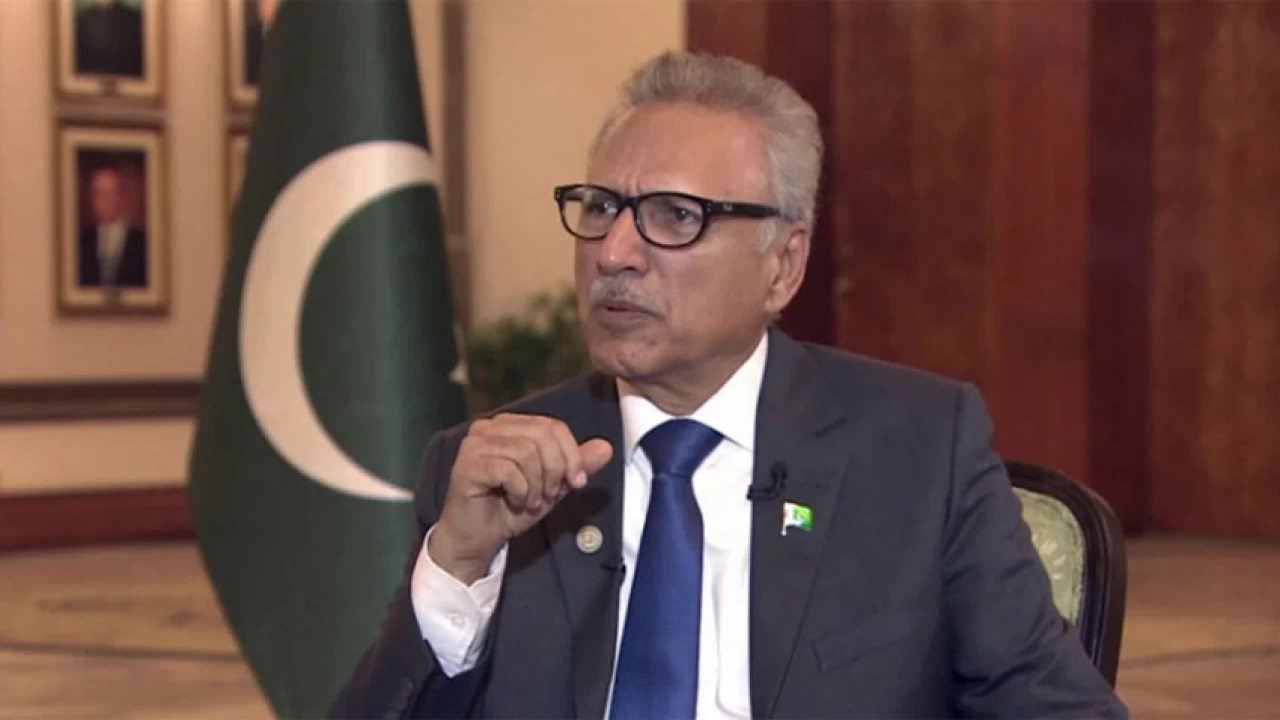 Islamabad: President Dr Arif Alvi has apologized to an aged taxpayer over administrative injustice by the Federal Board of Revenue.
In a press release issued on Sunday, the president expressed dismay over the treatment of an 82 years old tax payer by the FBR and directed FBR chairman to take punitive action against the entire chain of decision-makers involved in the case.
He directed the Chairman of FBR to look into the entire system of irresponsibility and corruption and take punitive action against the entire chain of decision makers involved in the case.
Dr Arif Alvi took exception to the decision of FBR against a senior citizen that refused him to refund a paltry sum of 2,333 rupees on frivolous grounds and dragged him into unnecessary litigation spanning over a year. Apologizing to the senior citizen Abdul Hamid Khan, the President said that our heads should hang in shame for the inconvenience caused by FBR to the senior citizen.
Apologizing to the senior citizen Abdul Hamid Khan, the president said that their heads should hang in shame for the inconvenience caused by the FBR to a senior citizen.
The president took exception to the decision of FBR against the senior citizen in which the bureau had refused to refund a paltry sum of Rs2,333 on frivolous grounds and dragged him into unnecessary litigation spanning over a year.
"Punitive action must be taken along the entire line of decision-makers in this case and Chairman FBR should ensure that those responsible, in particular, and others, in general, go through courses to teach them priorities and courtesies, he directed.
The president while rejecting FBR's appeal in the instant complaint observed that it appeared that unlawful treatment meted out in the instant case with a view to irritate and humiliate the aging pensioner.
Abdul Hamid Khan (the complainant), a senior citizen of 82 years of age, had claimed a refund of Rs 2,333 on his income tax return for the year 2020 and submitted requisite documents of advance tax deduction of the PTCL and cell phone company bills on 19.10.2020.
The complainant e-filed refund application on 19th October, 2020 followed by representation to FBR Chairman on 24th December, 2020.
The Unit officer of FBR rejected his refund claim, on 29.01.2021, on the grounds that the applicant had failed to furnish the original certificates required for authentication.
The complainant then took up the matter with the Federal Tax Ombudsman (FTO) to seek redressal of his complaint.
The FTO investigated the matter and ordered FBR on 02.06.2021 to revisit the impugned order dated 19.01.2021 and pass a fresh order under section 170(4) of the ordinance, after providing the complainant the opportunity for hearing as per law.
It further ordered to identify and initiate disciplinary proceedings against the official who passed the impugned order in derogation of the law and procedures and dragged the aging taxpayer into unnecessary litigation as well as report compliance within 45 days. Consequently, FBR filed a representation with the president against the original order of FTO on 24.06.2021.
Novak arrives in UAE after being deported from Australia
Djokovic spent Saturday night in an immigration detention hotel in Melbourne, but was allowed to leave on Sunday to meet with his legal team.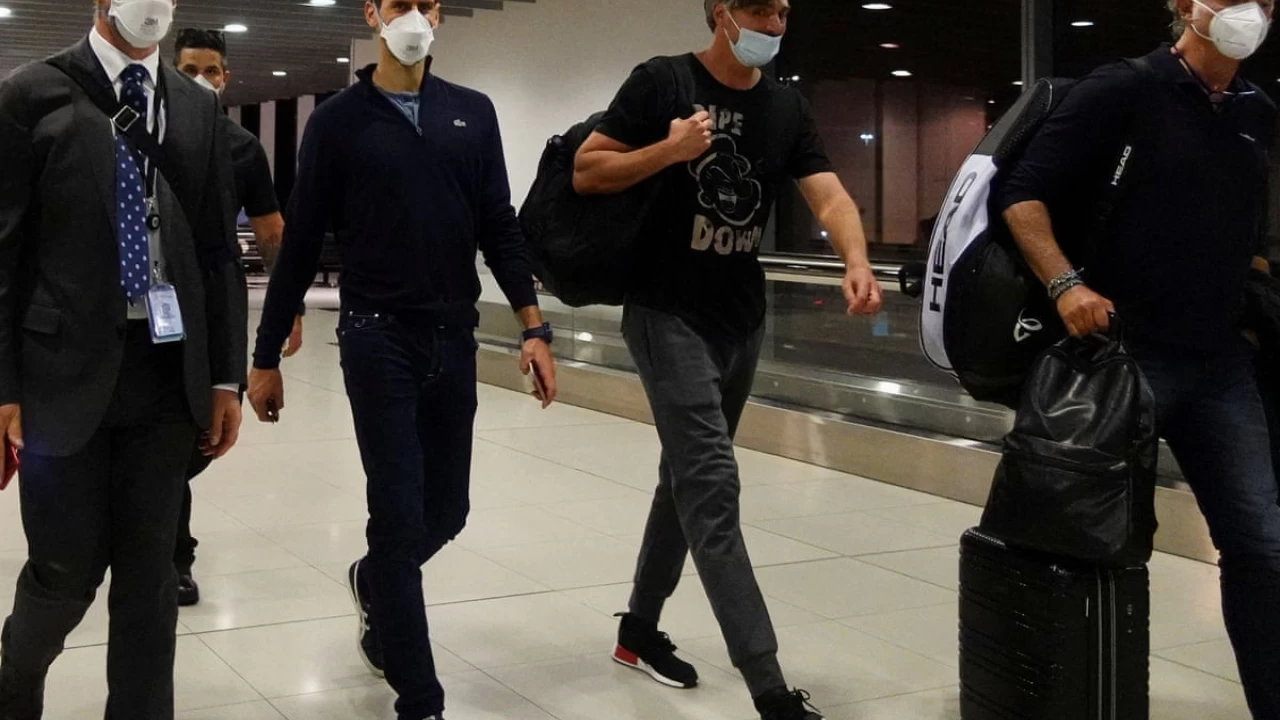 Dubai: Novak Djokovic arrived in Dubai early Monday after his deportation from Australia over its required COVID-19 vaccination ended the No. 1-ranked men's tennis player's hopes of defending his Australian Open title.
The Emirates plane carrying Djokovic touched down after a 13 1/2-hour flight from Melbourne, where he had argued in court he should be allowed to stay in the country and compete in the tournament under a medical exemption due to a coronavirus infection last month.
At Dubai International Airport, arriving passengers wearing mandatory face masks collected their bags and walked out of the cavernous terminal.
It wasn't immediately clear where Djokovic planned to travel next as the Dubai Duty Free tennis tournament, which Djokovic won in 2020, doesn't start until Feb. 14.
Dubai, the commercial capital of the United Arab Emirates (UAE), doesn't require travelers to be vaccinated, though they must show a negative PCR test to board a flight.
Djokovic's visa was initially canceled on January 6 by a border official who decided he didn't qualify for a medical exemption from Australia's rules for unvaccinated visitors. He was exempted from the tournament's vaccine rules because he had been infected with the virus within the previous six months.
He won an appeal to stay for the tournament, but Australia's immigration minister later revoked his visa. Three Federal Court judges decided unanimously Sunday to affirm the immigration minister's right to cancel Djokovic's visa.
Following the deportation orders, the tennis star will not compete in the Australian Open which is due to start on Monday.
Vaccination amid the pandemic was a requirement for anyone at the Australian Open, whether players, their coaches or anyone at the tournament site. More than 95 percent of all Top 100 men and women in their tours' respective rankings are vaccinated. At least two men — American Tennys Sandgren and Frenchman Pierre-Hugues Herbert — skipped the first major tournament of the year due to the vaccine requirement.
Djokovic's attempt to get the medical exemption for not being vaccinated sparked anger in Australia, where strict lockdowns in cities and curbs on international travel have been employed to try to control the spread of the coronavirus since the pandemic began.
In the meantime, people in Serbia say the decision is unfair to tennis star Novak Djokovic.
PM Imran Khan to launch Pakistan's first-ever digital city in Haripur today
The project aims to serve as a state-of-the-art facility to enable collaborations and innovation among academia, research, industry and planners from within country and abroad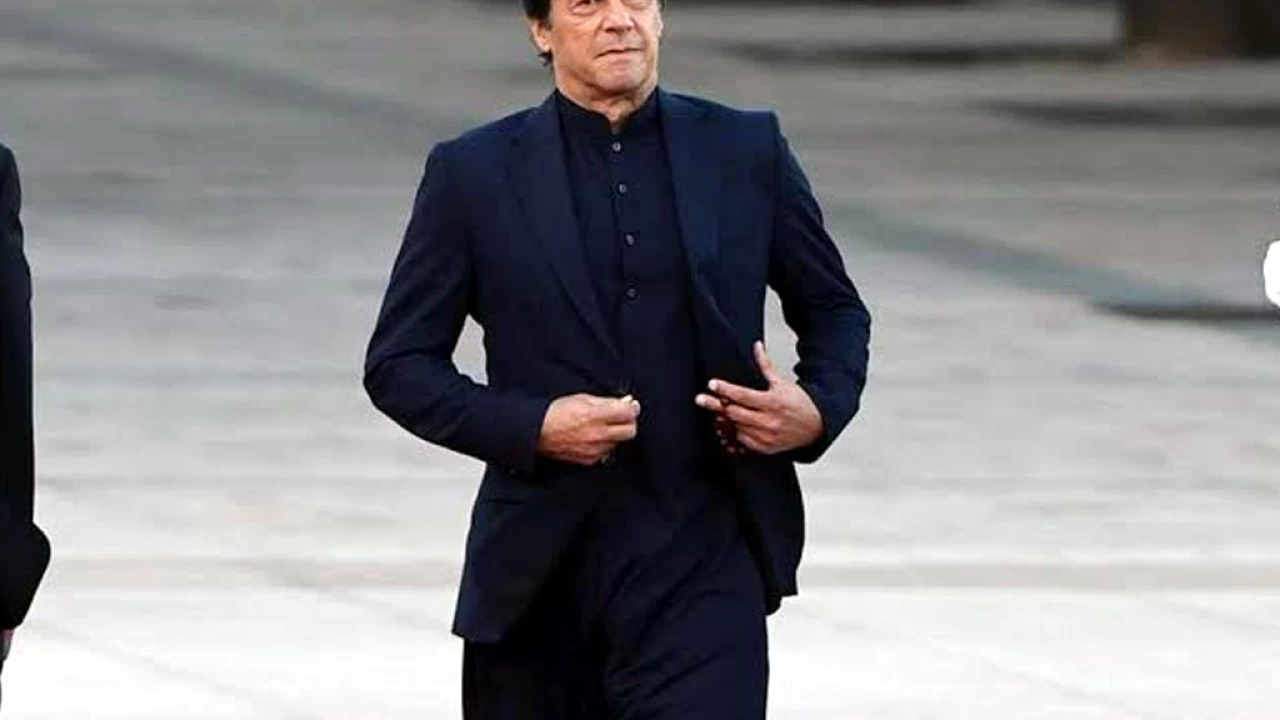 Islamabad: Prime Minister Imran Khan is scheduled to visit Haripur today (Monday) to perform the groundbreaking of Pakistan Digital City Special Technology Zone project, the country's first such venture.
The prime minister will be accompanied by Khyber Pakhtunkhwa (KP) Chief Minister Mahmood Khan, federal and provincial ministers.
The Pakistan Digital City project will be completed at a cost of Rs1.31 billion and scattered over 86 kanals of land.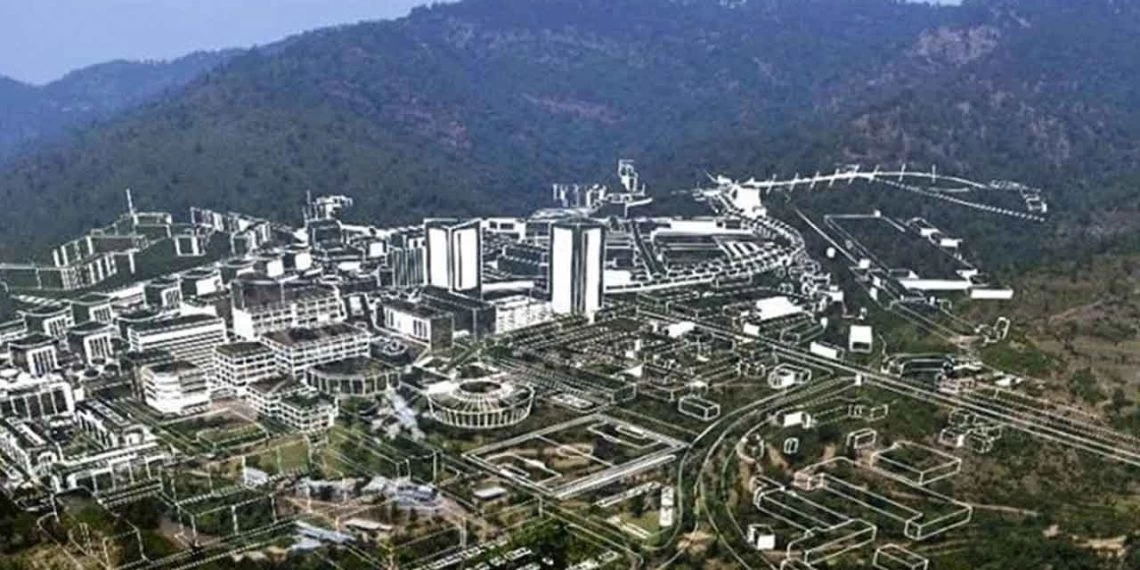 Pakistan Digital City Haripur is a flagship project of the Khyber Pakhtunkhwa government being launched to provide all facilities to the IT industry in one place.
The project aims to serve as a state-of-the-art facility to enable collaborations and innovation amongst academia, research, industry and planners from within country and abroad.
It will benefit other allied industries like electronics, software houses, mobile phone industry, technology incubators, and computer industry in the province.
Last month, Prime Minister Imran Khan had inaugurated Lahore Technopolis, a special technology zone, to create jobs and boost Pakistan's tech exports.