Turkey hands over MILGEM-class corvette to Pakistan
Turkey on Sunday handed over MILGEM-class corvette, named PNS Babur to Pakistan in a launching ceremony attended by President Arif Alvi and his Turkish counterpart Recep Tayyip Erdoğan.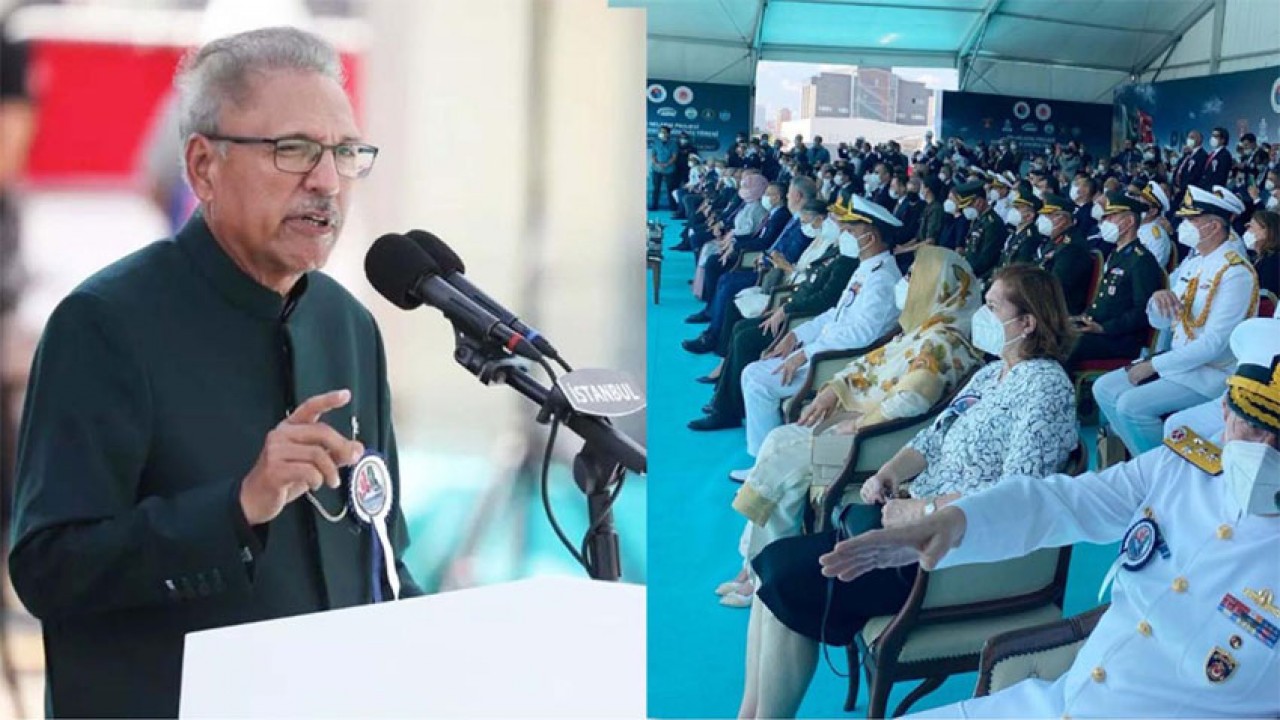 The first corvette ship built in Turkey for Pakistan Navy was launched from a shipyard in Istanbul.
"We are in agreement (with Pakistan) to further our partnership in the defense industry," Erdoğan said, addressing the ceremony.
The deliveries of all the corvettes for which Turkey and Pakistan signed a deal in 2018 will be completed by 2025, the president noted.
Erdoğan also stressed the broad defense partnership between the two nations.
In addition to MILGEM corvettes, Erdoğan said there are very successful cooperation projects such as T129 tactical reconnaissance and attack helicopters (ATAK) and training aircraft.
"We want our strong political relations with Pakistan and our cooperation in the defense industry to be reflected in our trade relations," the president noted, recalling that the two countries signed a road map in Islamabad in February last year to help them in this regard.
"Our institutions continue to work to implement this action plan," he added.
"Pakistan plays a critical role in efforts to establish peace and increase prosperity in South Asia, an important region with a population of more than 2 billion people. Solutions to the problems facing the region can only be implemented with the support of Pakistan," Erdoğan said.
Speaking on the occasion, Pakistani President Dr Arif Alvi appreciated all stakeholders for timely achieving this milestone despite the Covid-19 challenges.
The MILGEM corvettes will be fitted with the state-of-art surface, sub-surface and anti-air weapons and sensors, integrated through an advanced network central combat management system.
The vessels are on average 99 meters (325 feet) long with a displacement capacity of around 24,00 tons and can move at a speed of 29 nautical miles.
MILGEM anti-submarine combat frigates, which can be hidden from the radar, will further enhance the defense capability of the Pakistan Navy.
Turkey is one of only 10 countries in the world that can design, build and maintain warships using its national capabilities.
Erdoğan said Turkey has managed to reduce its foreign dependency in the defense industry from 80% to below 20%.
"Turkey is a country that shares every facility it gains with its friends and brothers, as it grows and becomes stronger," he said.
"When the projects, all of which will be concluded in four to five years, are realized, Turkey will rise to the top league of the world in the field of the defense industry," Erdoğan added.
The MILGEM (National Ship) marine platforms project is a Turkish warship program that aims to develop multipurpose corvettes and frigates that can be deployed in a range of missions, including reconnaissance, surveillance, early warning, anti-submarine warfare, surface-to-surface and surface-to-air warfare, and amphibious operations.
In July 2018, the Pakistan Navy signed a contract for the acquisition of four Ada class ships with Turkish state-owned defense firm ASFAT.
According to the plan, two corvettes were envisaged to be built in Turkey and the other two in Pakistan, in a deal that included technology transfer.
Bitcoin, other cryptos surge after sharp sell-off
The price of bitcoin climbed back above $58,000, rising 8.6% in 24 hours to $58,607.75, according to Coin Metrics data.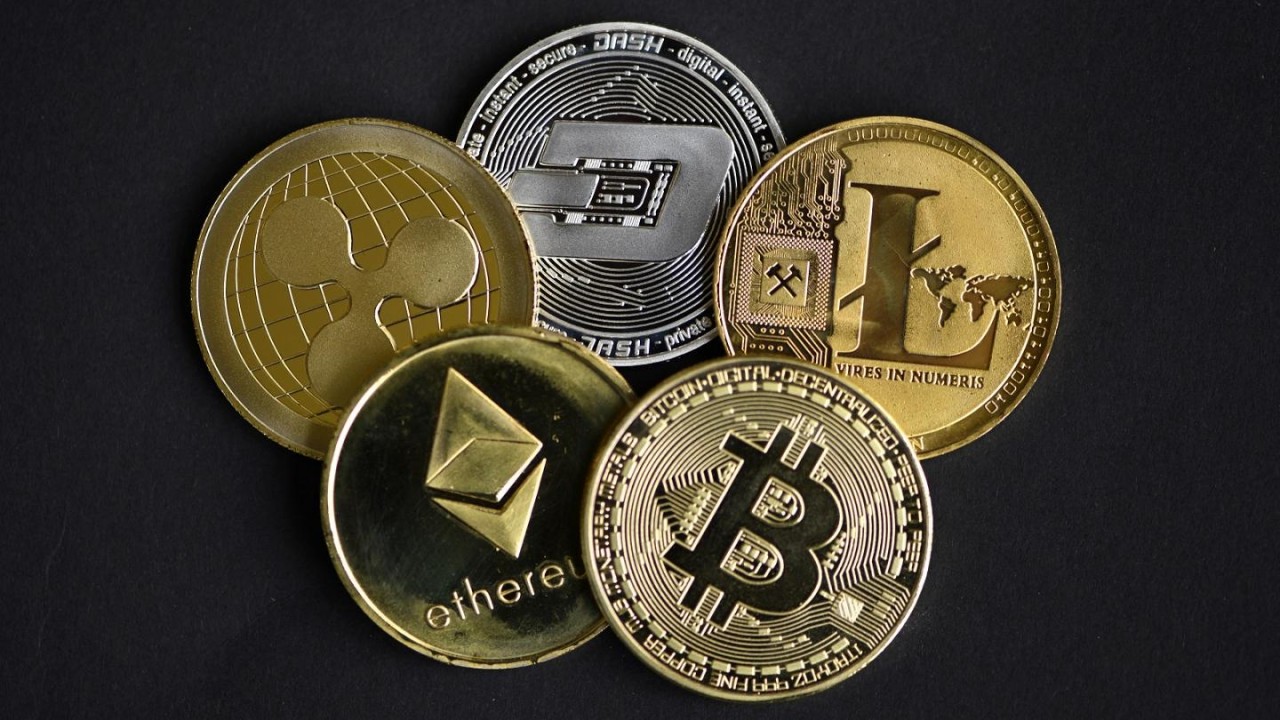 Bitcoin and other cryptocurrencies surged Monday after a sharp sell-off at the end of last week.
The price of bitcoin climbed back above $58,000, rising 8.6% in 24 hours to $58,607.75, according to Coin Metrics data.
Other digital assets also rose, with ether jumping more than 9% to $$4,440.99 and XRP up 9% at around 99 cents.
Vijay Ayyar, head of Asia Pacific at cryptocurrency exchange Luno, said early reports that the new, heavily-mutated omicron Covid variant came with milder symptoms was giving the market a boost.
"We're seeing news of the variant being potentially weaker in terms of symptoms in early analysis, which has bolstered the market comeback," Ayyar said via email. "Hence, smart investors have probably bought this dip."
Bitcoin last week sank as low as $53,549, its lowest level since early October, amid a broader sell-off in stocks and other riskier assets on the back of fears over the new coronavirus variant.
The world's largest digital currency was briefly down more than 20% from its recent all-time high of nearly $69,000, officially entering bear market territory. Bear markets are typically defined by a decline of 20% of more from recent highs.
The new Covid variant, first identified in South Africa, has spread to multiple countries including the U.K., Germany and Italy.
The US, UK and other nations have restricted travel with some African countries in response. Britain has also introduced new measures to tackle the new virus mutation, including mandatory mask wearing in shops and public transport in England.
On Sunday, Dr. Angelique Coetzee, the South African doctor who first spotted the omicron variant, described its symptoms as "extremely mild," soothing fears of a potential return of lockdown restrictions during the holidays.
"The global environment did add to the uncertainty across all risk asset classes as we saw last week, but the bounce back always shows us how strong the uptrend is, which is what we're seeing here," Ayyar said.
If bitcoin loses $48,000 to $50,000 on a daily or weekly basis, "that would definitely imply bearishness," he added. But for now, Ayyar says "we're still in bull market territory."
SOURCE: CNBC
Messi wins Ballon d'Or for seventh time
Argentine football great Lionel Messi defeated Robert Lewandowski of Polish (Bayern Munich Club) and Georginho (Chelsea) of Italy for this annual award for the best player in the world of football.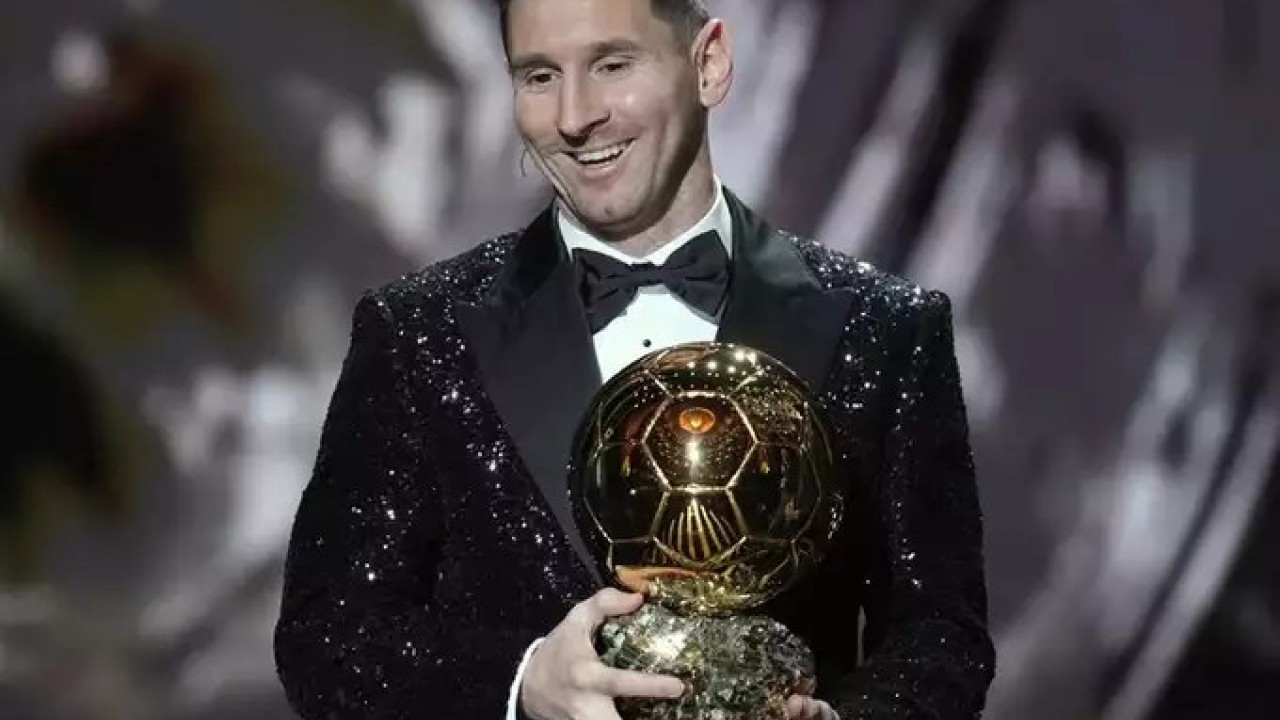 Paris: Argentina and Paris Saint-Germain forward Lionel Messi has created history as he won the Ballon d'Or award for a record-extending seventh time late on Monday night.
Argentine football great Lionel Messi defeated Robert Lewandowski of Polish (Bayern Munich Club) and Georginho (Chelsea) of Italy for this annual award for the best player in the world of football.
By winning the award, Messi has gone several miles ahead of Portugal's star striker Cristiano Ronaldo in terms of winning the most Ballons d'Or.
The 34-year-old Messi now has 7 awards to his name, while 36-year-old Ronaldo has won this honor 5 times.
Besides this, the star footballer claimed a maiden Copa America title with his country this year and was top scorer in La Liga for the 2020-21 season with 30 goals.
Messi ​​won the Best Player of the Year award for the first time in 2009. He won this title in 2009, 2010, 2011, 2012, 2015, 2019 and now in 2021.
Messi joined PSG on a free transfer from Barcelona during the off-season and collected 613 points to finish ahead of Lewandowski (580) and Chelsea's Italy midfielder Jorginho (460) at a star-studded ceremony in Paris.
For the unversed, Messi and Ronaldo have won this award a total of 12 times since 2008. Thus, both players are dominating the world of football.
Awarded by France Football magazine, the Ballon d'Or has been awarded since 1956.
'Chittagong test': Pakistan thrash Bangladesh by eight wickets
Pakistan chased down the 202-run target with eight wickets in hand.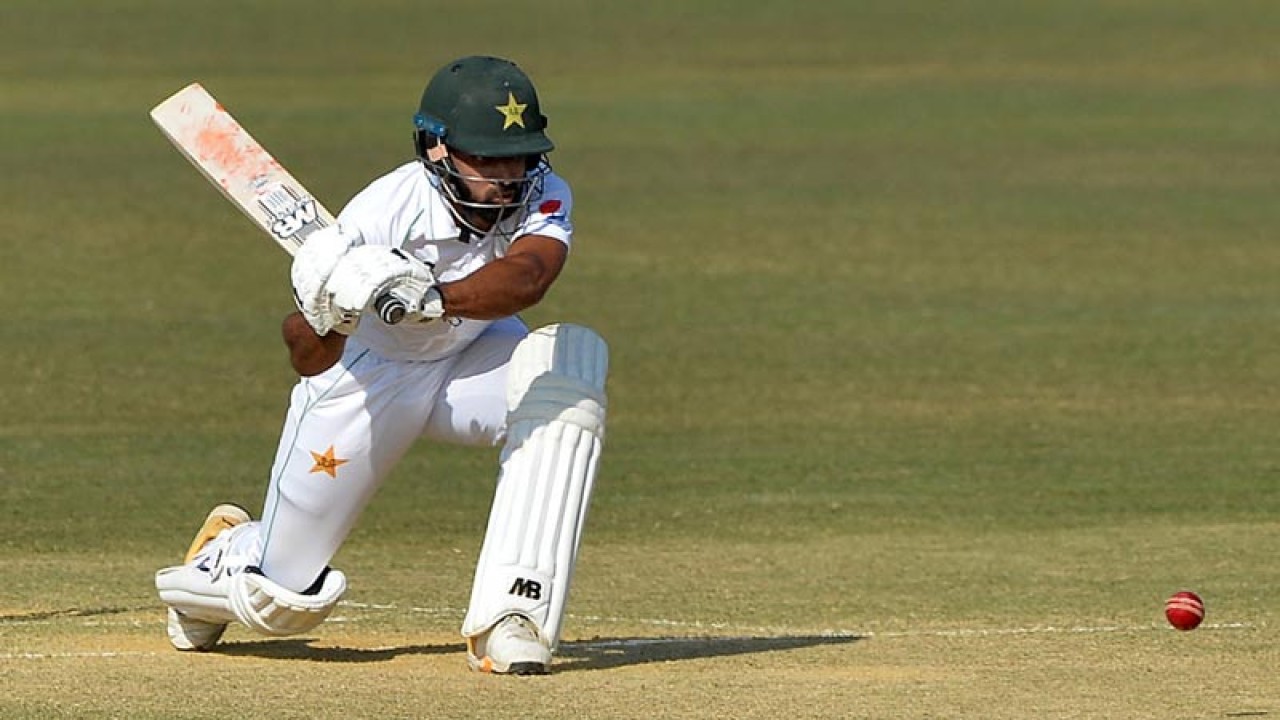 Dhaka: In the key match of Chittagong test, Pakistan thrashed Bangladesh by eight wickets Tuesday.
Pakistan chased down the 202-run target with eight wickets in hand.
It is pertinent to mention here that this was the second time in Pakistan's Test history, which stretch 440 matches, that an opening pair recorded two century stands in a match.
Bangladesh had got off to a positive start with Mushfiqur hitting a boundary off the first ball of the morning, bowled by Hasan Ali.
But two balls later he left a delivery that darted back in and departed for 16 after Hasan uprooted his off-stump.