Gillani credits Pervez Ashraf and Khaqan Abassi for his papers not getting rejected
Islamabad: Former Prime Minister and current contestant for federal senate seat, Yousuf Raza Gillani, on Wednesday credited two other former Premiers, Shahid Khaqan Abassi and Raja Pervez Ashraf for his nomination papers not getting rejected by Election Commission of Pakistan.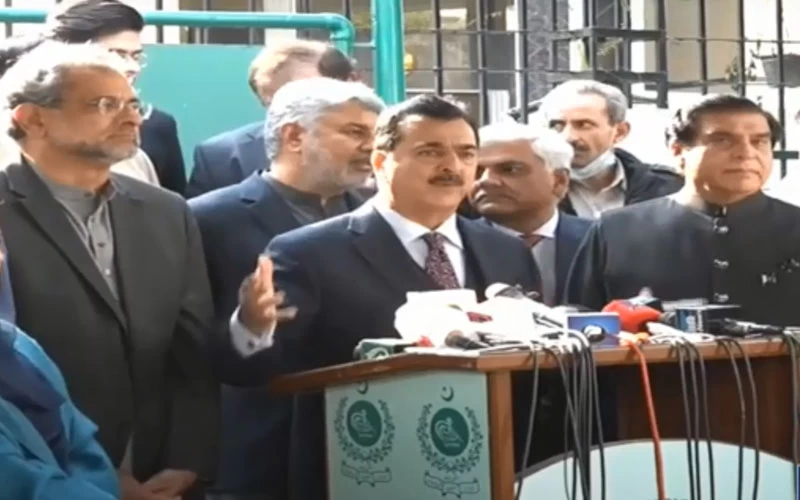 Gillani, a joint nominee of opposition alliance Pakistan Democratic Movement (PDM), talked to media along with his two peers, where the opposition leaders raised question about the process through which papers are being scrutinized. "Senate polls have become controversial even before they have been held," Abassi said, adding that national and provincial elections have been "stolen" before. Discussing the Presidential reference for holding senate elections through open ballot currently being debated in the Supreme Court, the Pakistan Muslim League-Nawaz (PML-N) leader said that secret law making will be opposed. "Only the parliament has the right to amend the constitution. Supreme Court or ECP do not have the right to amend the constitution," he stressed.
Talking about his scrutiny process, Gillani, one of Pakistan People's Party's stalwarts, said that his opponent, Finance Minister Hafeez Sheikh, had requested for an extension in time to get his papers in order which he got, while his request for the same was rejected. "Requests by government members are being accepted, ruling party is using all its might against me," he said.
In answer to a question, Gillani said that his lawyers had advised him to raise objections on Hafeez Sheikh's papers. "He was a member of my cabinet. I do not want to do this," he remarked.