Interior Minister directed to start investigation on Pandora Papers
On the point of giving amnesty to the Tehreek e Taliban Pakistan (TTP), he said that there is no point in holding talks with the terrorists who damaged Pakistan.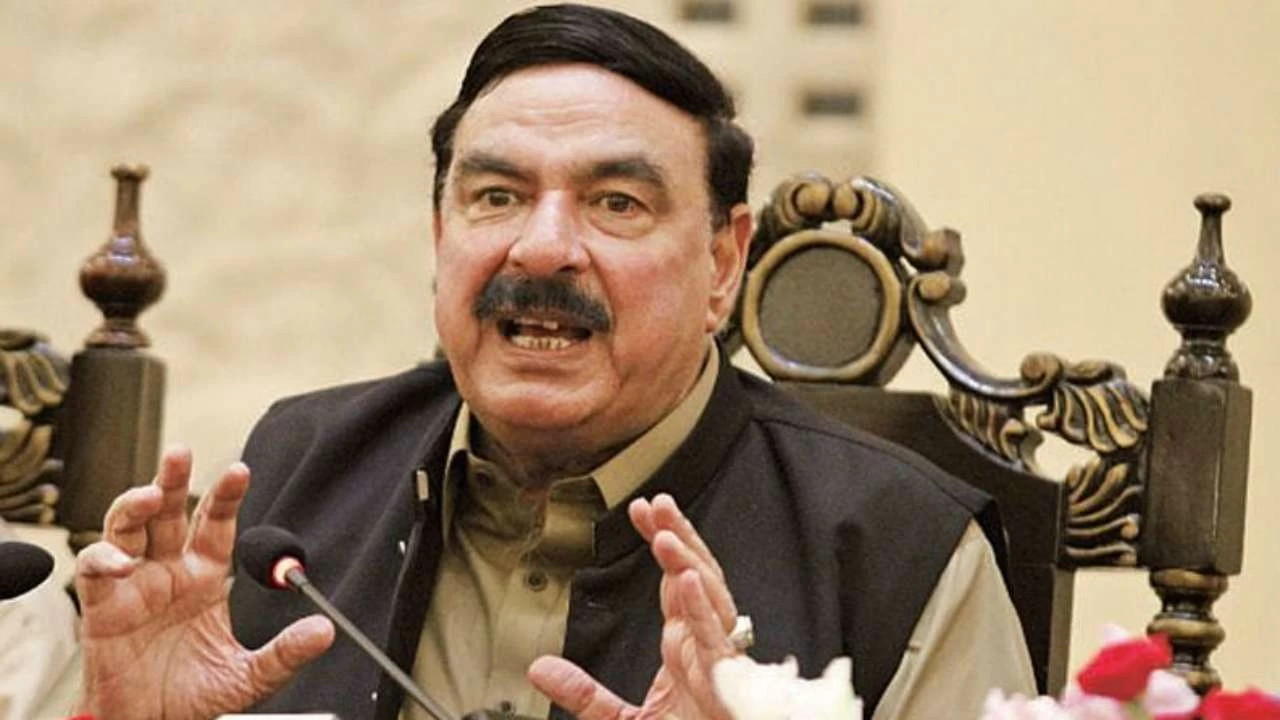 Federal Interior Minister Sheikh Rasheed while talking to media on Monday in Islamabad has said that nothing came out of the Pandora Box, however, Prime Minister (PM) Imran Khan has directed me to start an investigation on Pandora Papers.
Sheikh Rasheed has announced to induct 1000 individuals into the Islamabad Capital Territory (ICT) Police.
"We are establishing a new air patrolling unit."
On the point of giving amnesty to the Tehreek e Taliban Pakistan (TTP), he said that there is no point in holding talks with the terrorists who damaged Pakistan.
He also announced to restore the Melody Food Street and to make a similar one in Shakarpariyan.
Minister told that they have suspended 136 culprits involved in making fake CNICs. Moreover, he asserted that those involved in distributing Fake Vaccination Certificates would be taken to the task.
"FIA has been directed to apprehend the dollar hoarders," says Interior Minister.
Lastly, he said that now people can get a new passport in 24hours if they pay PKR10,000 fee.
Murree Tragedy: Inquiry committee suggests grand operation against illegal constructions
PMD did not issues any official notice or alert regarding storms before Murree incident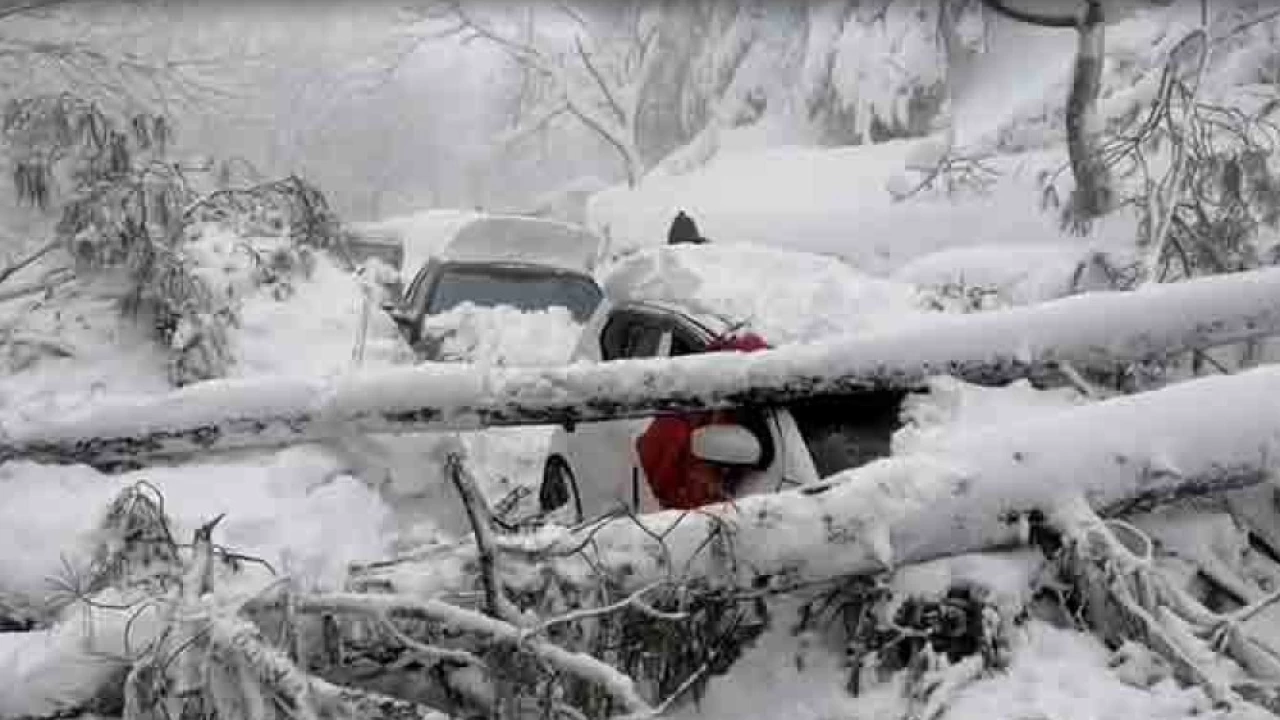 Lahore: While completing its Murree tragedy investigation report, an inquiry committee has suggested a grand operation against illegal constructions, buildings, plazas and hotels in the hilly resort.
According to the privacy sources, a five-member inquiry committee, formed by the Punjab government to find reasons for the happening of the Murree tragedy in which at least 22 tourists died, has completed its preliminary report on Sunday.
The committee has given a shape of draft to its findings. The inquiry committee will present its report to Punjab Chief Minister Usman Buzdar tomorrow.
As per sources, the committee finds many reasons of Murree tragedy. "The roads leading to Murree should have been closed after three days of snowfall. But they were shut after five days," the report said.
The report also pointed that the snow removing machinery sat there but the operators were nowhere to be seen, adding that the PMD had not issued any official notice or alert regarding storms. It also noticed that the Metrological Office warning was also ignored.
The committee suggested that a grand operation against illegal constructions, hotels and plazas be launched and the administration seal the hotels which do not provide car park facilities.
Soon after the Murree tragedy, the Punjab government constituted an inquiry committee to determine causes and lapses in Murree.
According to the notification issued by the Punjab government, the high-level inquiry committee will be headed by Additional Chief Secretary to Punjab Government Zafar Nasarullah while Ali Sarfraz, Asad Gillani and Farooq Mazhar will be members of the probe body.
The notification also stated that the committee had been directed to submit its report within seven days and identify the elements involved in negligence.
"The committee would determine those responsible for the Murree tragedy and investigate whether the government agencies had taken any joint action despite the stern warning of the Meteorological Department or not."
It further said that the committee will also investigate why vehicles were not stopped in Islamabad to prevent entry into Murree and Galyat.
Earlier, Prime Minister Imran Khan expressed grief at the tragic deaths of stranded tourists in Murree, ordering an inquiry and regulations to avert such tragedies in the future.
On his official twitter handle, the Premier wrote that heavy snowfall and a huge rush of tourists caught the district administration unprepared.
"Shocked & upset at tragic deaths of tourists on road to Murree. Unprecedented snowfall & rush of ppl (people) proceeding without checking weather conditions caught district admin unprepared. Have ordered inquiry & putting in place strong regulation to ensure prevention of such tragedies," he posted.
Novak arrives in UAE after being deported from Australia
Djokovic spent Saturday night in an immigration detention hotel in Melbourne, but was allowed to leave on Sunday to meet with his legal team.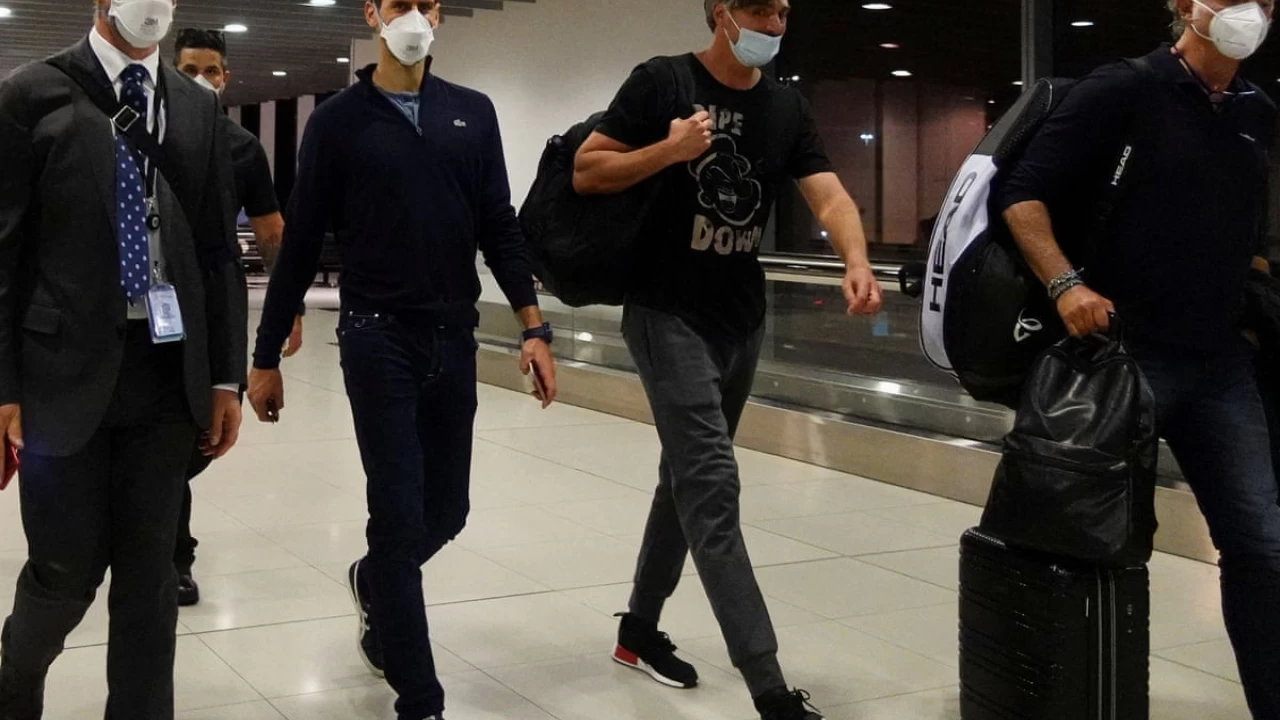 Dubai: Novak Djokovic arrived in Dubai early Monday after his deportation from Australia over its required COVID-19 vaccination ended the No. 1-ranked men's tennis player's hopes of defending his Australian Open title.
The Emirates plane carrying Djokovic touched down after a 13 1/2-hour flight from Melbourne, where he had argued in court he should be allowed to stay in the country and compete in the tournament under a medical exemption due to a coronavirus infection last month.
At Dubai International Airport, arriving passengers wearing mandatory face masks collected their bags and walked out of the cavernous terminal.
It wasn't immediately clear where Djokovic planned to travel next as the Dubai Duty Free tennis tournament, which Djokovic won in 2020, doesn't start until Feb. 14.
Dubai, the commercial capital of the United Arab Emirates (UAE), doesn't require travelers to be vaccinated, though they must show a negative PCR test to board a flight.
Djokovic's visa was initially canceled on January 6 by a border official who decided he didn't qualify for a medical exemption from Australia's rules for unvaccinated visitors. He was exempted from the tournament's vaccine rules because he had been infected with the virus within the previous six months.
He won an appeal to stay for the tournament, but Australia's immigration minister later revoked his visa. Three Federal Court judges decided unanimously Sunday to affirm the immigration minister's right to cancel Djokovic's visa.
Following the deportation orders, the tennis star will not compete in the Australian Open which is due to start on Monday.
Vaccination amid the pandemic was a requirement for anyone at the Australian Open, whether players, their coaches or anyone at the tournament site. More than 95 percent of all Top 100 men and women in their tours' respective rankings are vaccinated. At least two men — American Tennys Sandgren and Frenchman Pierre-Hugues Herbert — skipped the first major tournament of the year due to the vaccine requirement.
Djokovic's attempt to get the medical exemption for not being vaccinated sparked anger in Australia, where strict lockdowns in cities and curbs on international travel have been employed to try to control the spread of the coronavirus since the pandemic began.
In the meantime, people in Serbia say the decision is unfair to tennis star Novak Djokovic.
PML-N asks for 'deal' for four people: Shahbaz Gill
Special assistant claims Shehbaz Sharif will soon find himself behind the bars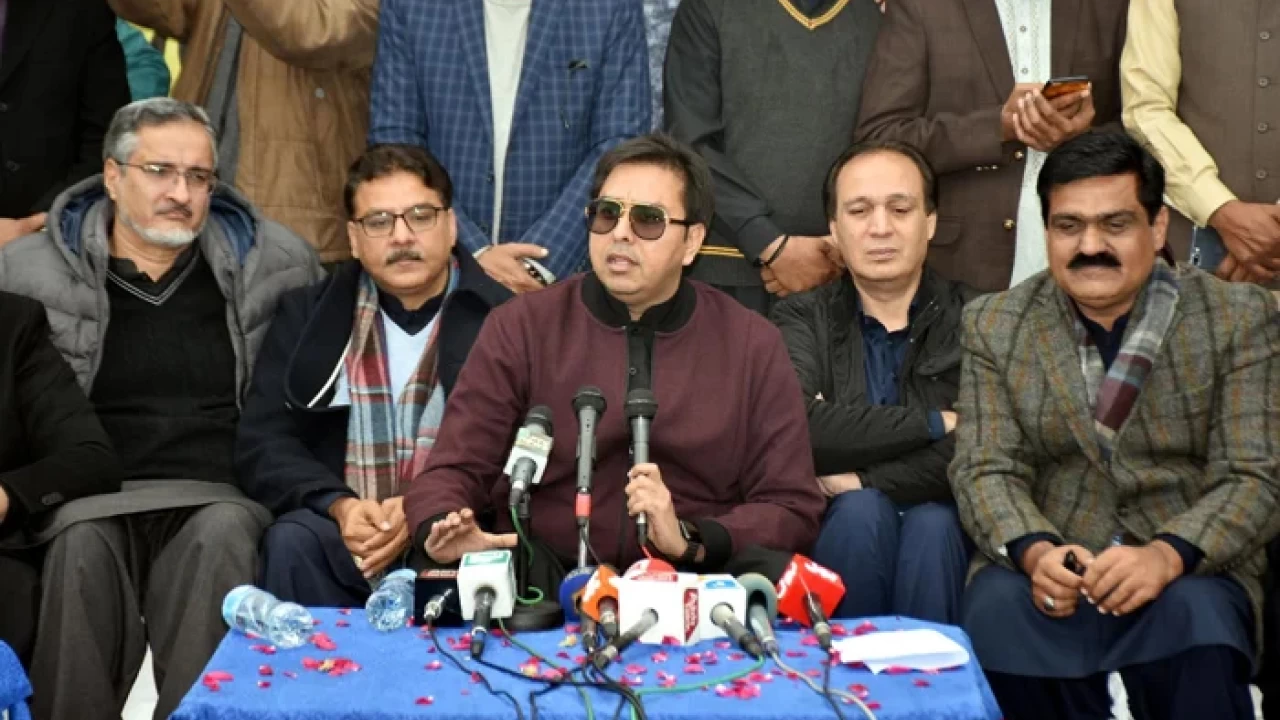 Faisalabad: Special Assistant to PM on Political Communication Shahbaz Gill on Sunday claimed that Opposition Leader in National Assembly and former chief minister Shehbaz Sharif has asked for a deal for four people.
Addressing a press conference in Faisalabad on Sunday, Shahbaz Gill said that the PMLN was demanding that Shehbaz Sharif, his son Hamza Shehbaz Sharif, and Maryam Nawaz be allowed to leave the country. The fourth person, according to Gill, is Nawaz Sharif who is already in London.
Shahbaz Gill also said that the PMLN wants former premier Shahid Khaqan Abbasi to stay in Pakistan and lead the PMLN politics. He said that the government would not give a deal to the Sharifs.
He compared the Sharifs' demand for a deal with deals served at restaurants. "You are confronted by Imran Khan. We won't allow you a boiled potato or a corncob and you are asking for a chicken piece. You won't get a deal … You can only curse and get cursed."
Shahbaz Gill also said that the law would take its due course and Shehbaz Sharif will soon find himself behind the bars. He said Nawaz Sharif will land in jail when he return to Pakistan.
On the other hand, Minister for Information Fawad Chaudhry in a separate media briefing also spoke about the Sharif family, claiming that there is a "race" underway among four leading members.
"When the four big leaders went to meet 'someone', they said that 'Nawaz Sharif did not do right by the country, why don't you consider us?'," the minister claimed further.