Thousands evacuated and coal mines shuttered as floods hit north China
More than 120,000 people have been evacuated, coal mines shut and crops destroyed after unseasonably heavy rainfall flooded north China's Shanxi province over the weekend, state media reported Monday, with more rain forecast.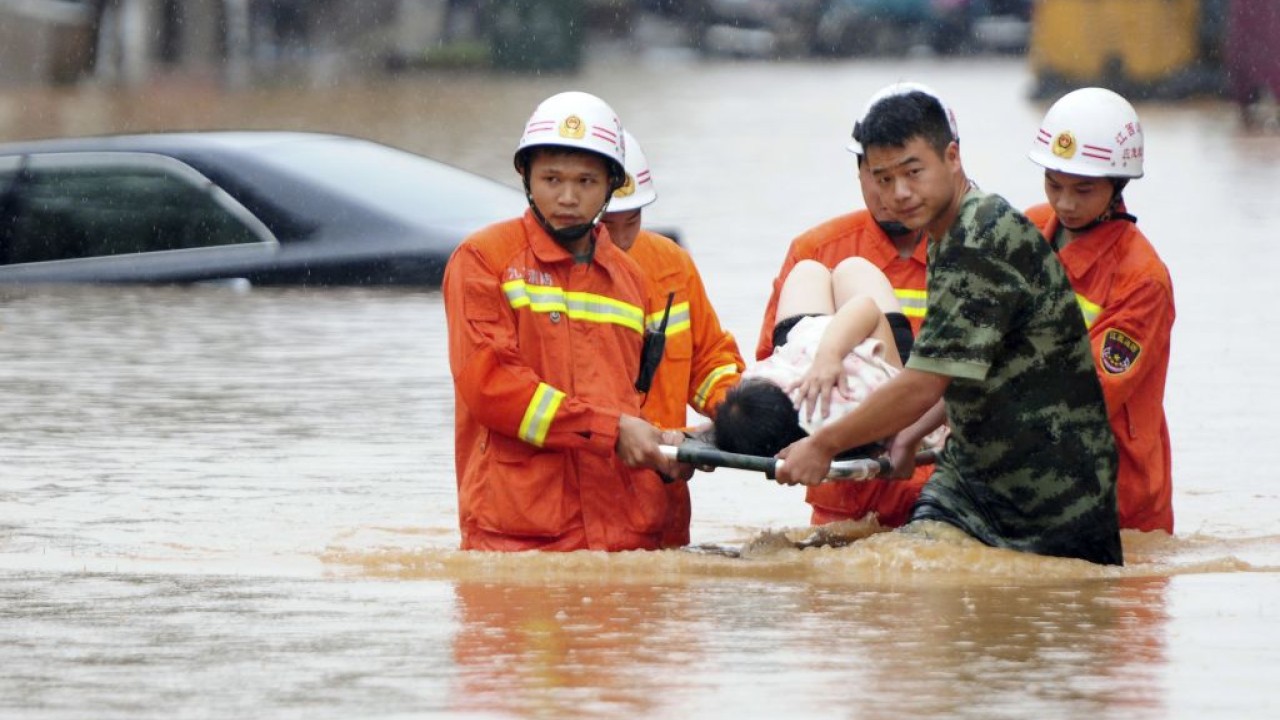 The deluge comes just months after record floods hit the country's central Henan province in July, killing more than 300 people -- and raises fears about ensuring the supply of energy ahead of the winter.
Many parts of Shanxi, a landlocked province that generally has dry weather, saw record-breaking rainfall over the past week, according to the provincial government, which ordered coal mines to take flood-proofing measures and make emergency plans to be "activated immediately in case of grave danger".
At least 60 coal mines in the province -- one of China's top coal-producing regions have suspended operations due to the floods, according to a local government statement, even as the country faces a power supply crunch.
Beijing recently ordered coal mines to spare no cost to increase production and ensure supply and said it will allow higher electricity prices in a bid to boost generation. Analysts have warned the move could add to inflation concerns.
China has been hit by widespread power cuts amid record coal prices, state electricity price controls, and tough emissions targets that have squeezed the power supply.
More than 1.75 million residents have so far been affected by the floods in Shanxi, which state news agency Xinhua reported had received more than three times the average monthly rainfall for October in just five days last week.
An estimated 190,000 hectares of crops were destroyed and 17,000 buildings were reduced to rubble, the local Communist Party newspaper Shanxi Evening News reported.
Shanxi's meteorological bureau said Sunday there would be more rain in the coming days, urging farmers to "rush to harvest when the weather is clear".
Authorities have not yet published a death toll.
2 killed in Lahore road accident
Mishap took place when a speeding vehicle rammed into the people standing on the sidewalk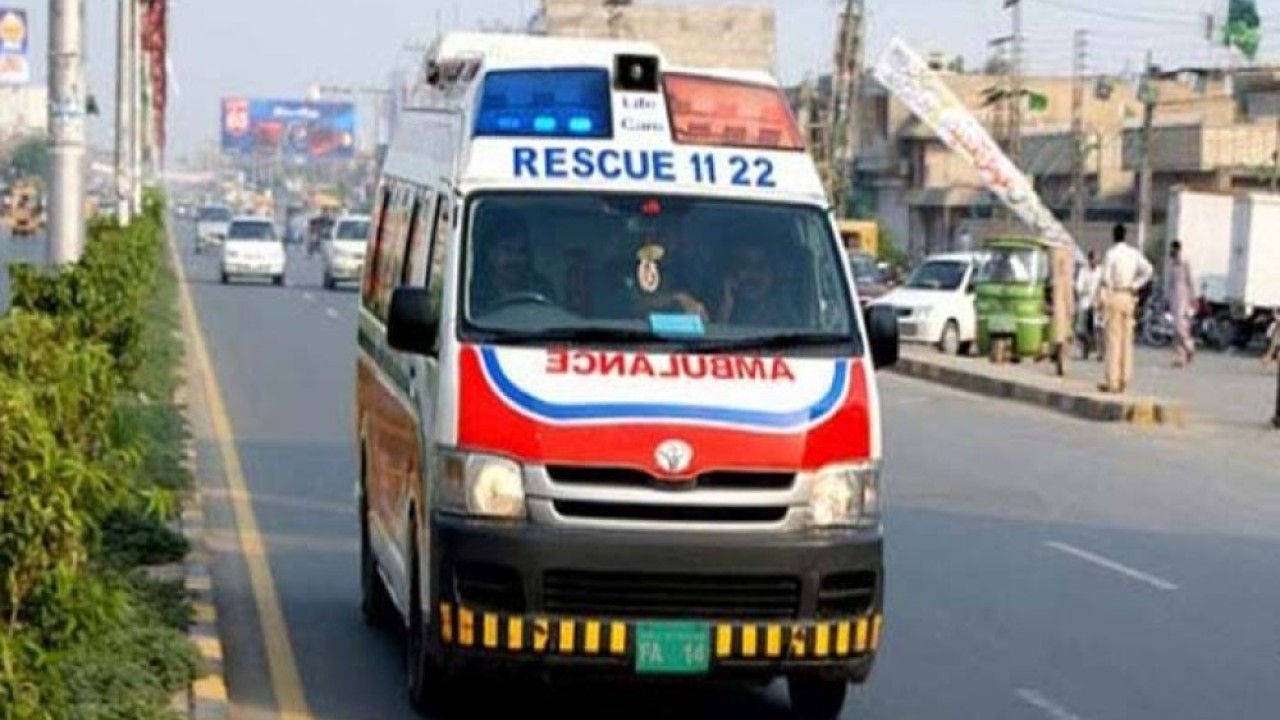 Lahore: Two young men were killed in a traffic accident in Defense area of Lahore on Saturday morning.
According to GNN, the vehicle collided with the sidewalk due to high speed in Defense J Block Phase 6. Faisal, 24, and Ali Ahmed, 25, died on the spot when the vehicle overturned.
According to the traffic police, another young person named Amir was also injured in the accident and was shifted to General Hospital for medical treatment.
Earlier on yesterday, at least three students have lost their lives in an accident in Bahawalpur.
According to details, the mishap took place when a speeding trailer rammed into the students in Musafir Khana area.
Receiving information about the incident, rescue teams and security personnel arrived at the scene and shifted the victims to the nearby hospital.
Great achievement, Punjab becomes polio-free province
'The fact that the province is polio-free is a great achievement of the Punjab government'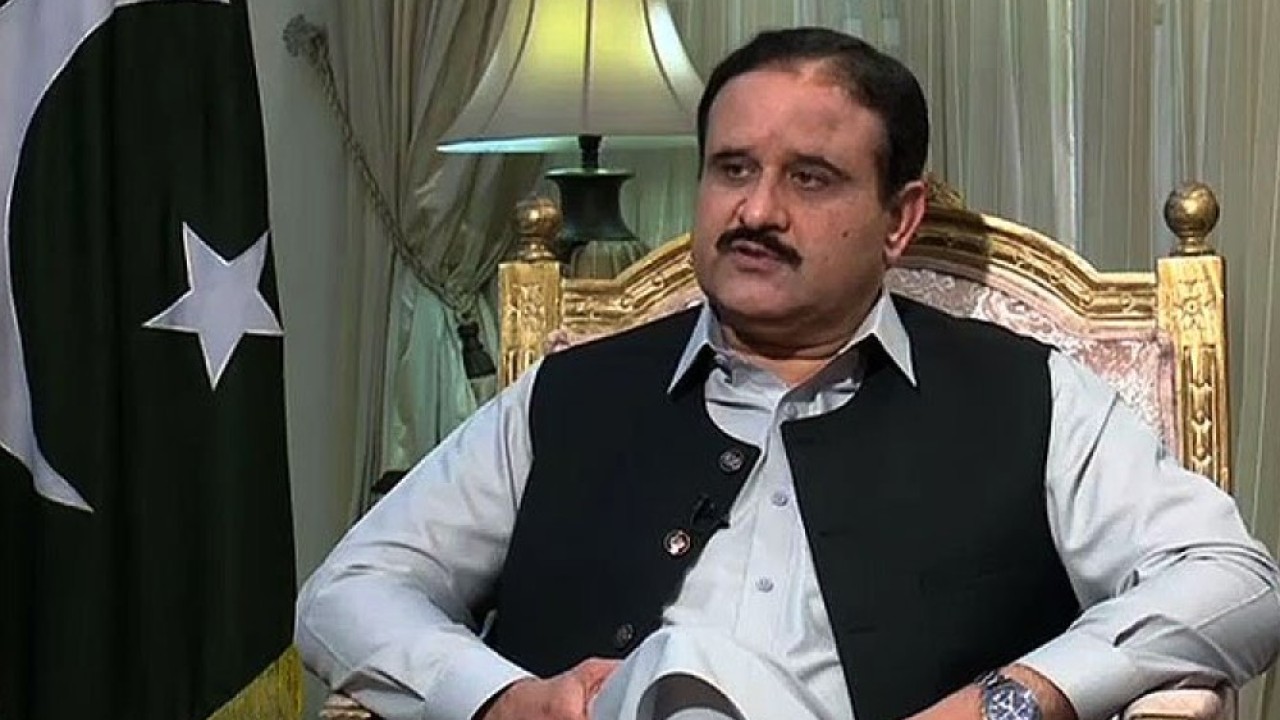 Lahore: Punjab government under the leadership of Chief Minister Sardar Usman Bazdar has achieved significant success, the province has become polio-free after all environmental samples collected from the sewerage water for poliovirus from different cities including the provincial capital Lahore tested negative.
According to details, a high-level meeting was held under the chairmanship of Punjab Chief Minister Usman Bazdar in which the officials of the Health Department gave a briefing over the significant outcomes of measures taken to eradicate the poliovirus.
Punjab Chief Minister Usman Buzdar said that it is a big achievement of the provincial government following the blessing of Allah Almighty and a positive outcome of teamwork. He said the efforts of the provincial health department and anti-polio teams are commendable.
The chief minister vowed that the anti-polio vaccination campaign will be continued to immunize the children to prevent the new generation from the life-threatening disease.
The Punjab Chief Minister said that despite the province being polio-free, the polio vaccination campaign would be continued continuously and children below the age of 5 years would be given the anti-polio vaccine as per schedule.
CM Usman Buzdar said that anti-polio vaccination is necessary to prevent our children from disabilities. He added that the children in Punjab are being administered anti-polio drops alongside the vaccination of measles and rubella.
Aleem Khan decides to resign as provincial minister
Sources revealed that the senior minister had expressed his desire during a meeting with Prime Minister Imran Khan.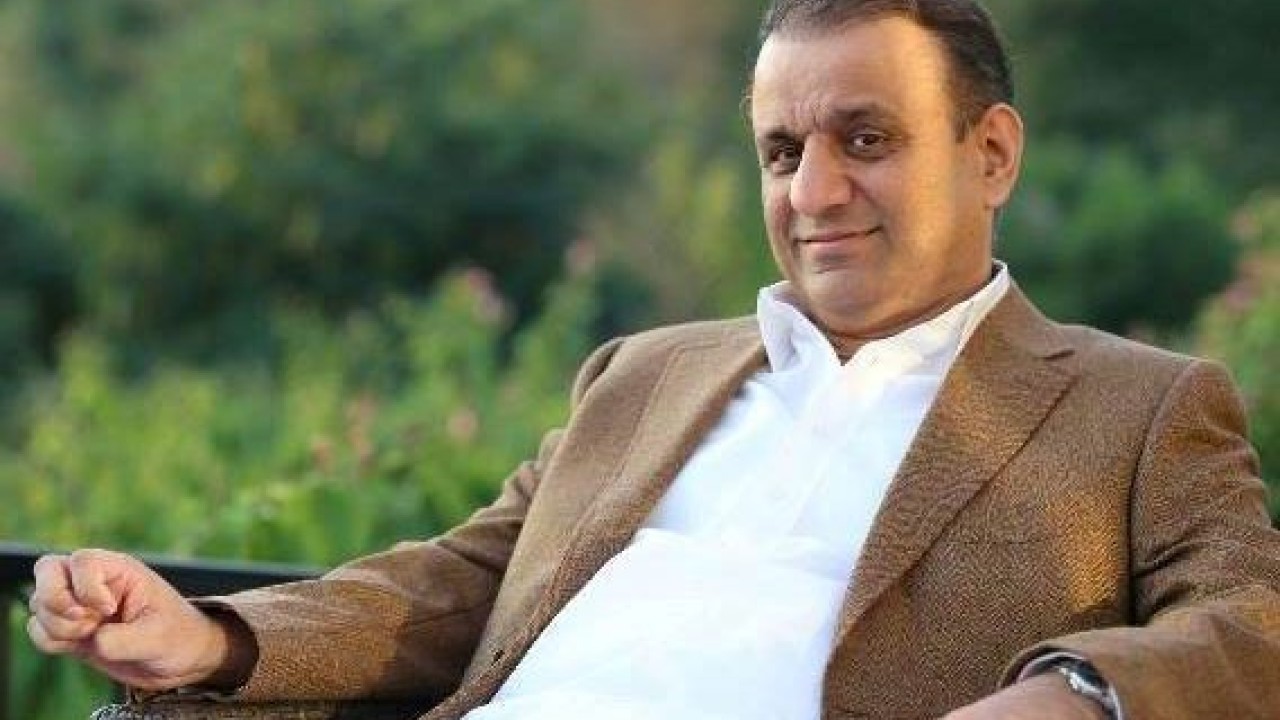 Lahore: Pakistan Tehreek-e-Insaf (PTI) leader Abdul Aleem Khan Friday decided to resign as Senior Minister of Punjab and provincial food minister.
According to sources, Aleem Khan had taken the decision due to his unexplained personal issues.
Reports quoting sources revealed that the senior minister had expressed his desire during a meeting with Prime Minister Imran Khan.
Aleem Khan, who was serving as senior minister and holding the portfolio of food.
It is pertinent to mention here that Aleem Khan had resigned twice before and rejoined the provincial cabinet back in April 2020.