Russia records 1,000 coronavirus deaths over 24 hours for first time
It is for the first time since the start of pandemic in Russia that 1,000 people lost their lives due to coronavirus over 24 hours on Saturday. The country's jab drive at a standstill and few restrictions in place.
An official government tally showed 1,002 deaths and 33,208 new infections, setting a high for both fatalities and cases for the third day in a row.
The surge comes with just 32 percent of Russians fully inoculated, according to official statistics published for the first time Saturday.
A lack of tough restrictions has allowed the virus to spread unchecked, though a number of regions have re-introduced QR codes for access to public places.
The Kremlin has avoided re-introducing major measures despite calling the vaccination rate "unacceptably" low, and saying authorities have to ensure "the economy continues working".
It also said Russia's medical system was not "overwhelmed" and prepared to take in the rising number of patients.
Authorities have blamed Russians for the growing outbreak.
Health Minister Mikhail Murashko this week pointed to their "behaviour", while Kremlin spokesman Dmitry Peskov said everything had been done to give the public the chance to "save their lives by getting vaccinated".
While several Russian-developed jabs have been available for months, many people remain vaccine-sceptic.
Independent polls show more than half of Russians do not plan to get a shot.
"The main preventive measure that helps protect a person and helps to avoid a fatal outcome is vaccination," Deputy Prime Minister Tatyana Golikova said on national television Saturday.
In Moscow, residents in interviews Saturday questioned the efficacy of getting vaccinated.
"How many people die per day from the flu or heart attacks or strokes?" said Alexei Kuznetsov, a 48-year-old entrepreneur, who added that he had not been vaccinated.
"I do not really understand why this particular figure is causing such a serious stir."
Anna Nazarova, a 25-year-old anaesthesiologist, said most people who have not come into contact with the virus "do not understand the possible complications".
"There has to be a better campaign to get more people vaccinated," she told AFP.
Russia's fatalities from Covid now stand at 222,315 -- the highest toll in Europe -- even as authorities are accused of downplaying the severity of Russia's outbreak.
Under a broader definition of deaths linked to the virus, the Rosstat statistics agency has said that by the end of August more than 400,000 people in Russia had died with the coronavirus.
SOURCE: AFP
New Covid variant triggers global alarm, stock markets tumble
Authorities around the world reacted with alarm on Friday to a new coronavirus variant found in South Africa, with the EU and Britain among those tightening border controls as researchers sought to establish out if the mutation was vaccine-resistant.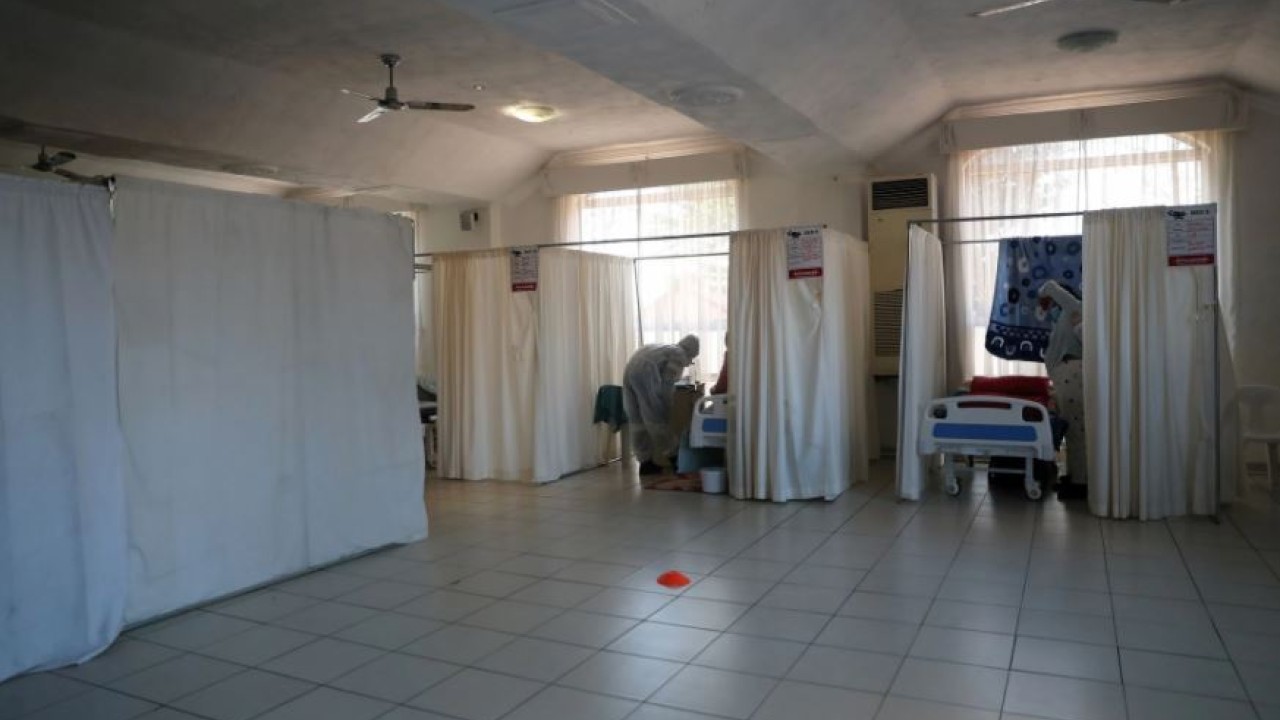 Hours after Britain banned flights from South Africa and neighbouring countries and asked travellers returning from there to quarantine, the World Health Organization (WHO) cautioned against hasty travel bans.
"It's really important that there are no knee-jerk responses here," said the WHO's emergencies director Mike Ryan, praising South Africa's public health institutions for picking up the new variant of the virus that causes COVID-19.
"Because we've seen in the past, the minute that there is any mention of any kind of variation, then everyone is closing borders and restricting travel."
The WHO said it would take weeks to determine how effective vaccines were against the variant. read more
South Africa's Health Minister Joe Phaahla called the travel restrictions "unjustified", though he also said preliminary studies suggested the new variant may be more transmissible.
European Commission chief Ursula von der Leyen said the EU also aimed to halt air travel from the region. Several other countries including India, Japan and Israel toughened curbs. read more
"It is now important that all of us in Europe act very swiftly, decisively and united," von der Leyen said. "All air travel to these countries should be suspended until we have a clearer understanding about the danger posed by this new variant."
In Washington, top U.S. infectious disease official Anthony Fauci said no decision had been made on a possible U.S. travel ban. There was no indication that the variant was in the United States, and it was unclear whether it was resistant to current vaccines, he told CNN. read more
The news nonetheless pummelled global stocks and oil, which plunged 10%, on fears that new restrictions would hit the travel industry and already shaky economies across southern Africa. read more
'MOST SIGNIFICANT VARIANT'
The variant has a spike protein that is dramatically different to the one in the original coronavirus that vaccines are based on, the UK Health Security Agency said, raising fears about how current vaccines will fare.
"As scientists have described, (this is) the most significant variant they've encountered to date," British Transport Secretary Grant Shapps told Sky News.
In Geneva the WHO - whose experts on Friday discussed the risks that the variant, called B.1.1.529, presents - warned against travel curbs for now. read more
It would take several weeks to determine the variant's transmissibility and the effectiveness of vaccines, WHO spokesperson Christian Lindmeier said, noting that 100 sequences of it had been reported so far.
British health minister Sajid Javid said the sequence of the variant was first uploaded by Hong Kong from someone travelling from South Africa.
"It is highly likely that it has now spread to other countries," Javid told lawmakers.
SOURCE: REUTERS
Pakistan reports 411 new coronavirus infections, 7 deaths in 24 hours
As per National Command and Operation Center (NCOC) stats, the country logged seven fatalities from coronavirus in a single day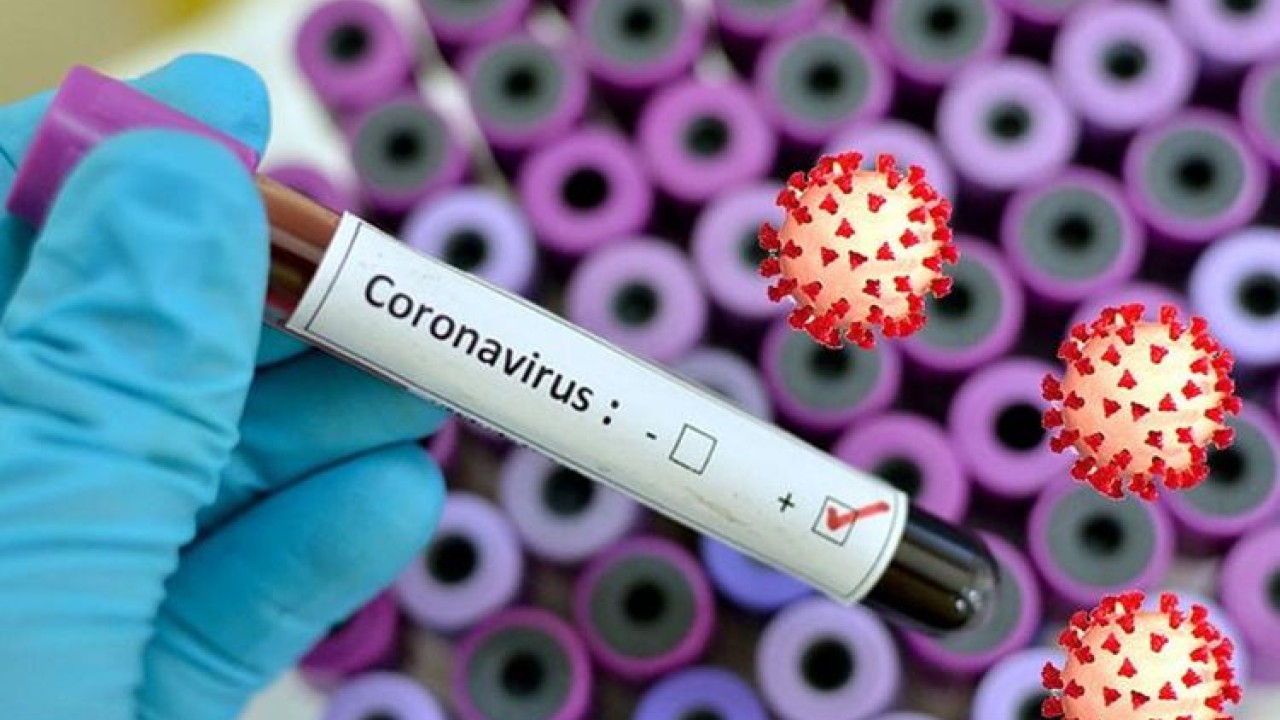 Islamabad: Amid a steady decline in Covid-19 infections, Pakistan's coronavirus positivity ratio further fell to 0.92% with 350 new cases.
Around 350 fresh coronavirus cases emerged while 7 people succumbed to the disease in the last 24 hours, taking the total death toll to 28,704.
According to the latest figures issued by the National Command and Operation Center (NCOC), 350 persons were tested positive for COVID-19 in the past 24 hours.
The total number of cases has reached 1,283,886.
As many as 1,241,589 patients have recovered from the disease.
Punjab
The number of patients swelled to 442,876 in the province with 13,015 causalities.
Sindh
The number of infections has surged to 475,097 in the province, while the death toll has reached 7,620.
Khyber Pakhtunkhwa
The confirmed cases have surged to 179,888 in the province with 5,830 casualties.
Balochistan
There are 33,471 confirmed cases while 359 patients have died from the infection so far.
AJK and Gilgit-Baltistan
There are 34,542 coronavirus cases in the AJK while the death toll has reached 742. On the other hand, there are 10,411 cases in GB with 186 coronavirus deaths.
Islamabad
There are 107,601 cases in the capital city while 952 people have lost their lives.
IHC rejects contempt of court plea against Maryam Nawaz 
'Judges are open for criticism', IHC Chief Justice remarked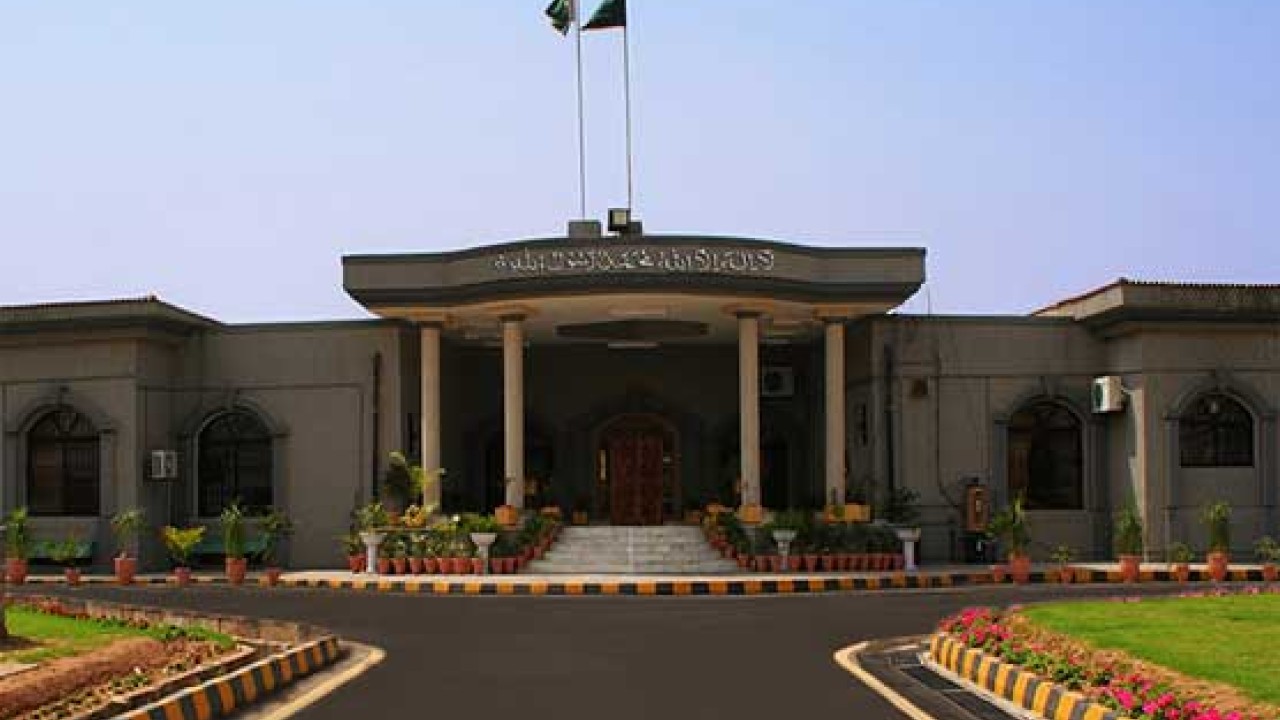 Islamabad: Islamabad High Court (IHC) on Friday has rejected the contempt of court petition against Pakistan Muslim League-Nawaz (PML-N) vice president Maryam Nawaz and Shahid Khaqan Abbasi.
A petition had been moved in the IHC seeking contempt of court proceedings against PML-N Vice President Maryam Nawaz and ex-prime minister Shahid Khaqan Abbasi over their statements related to former chief justice Saqib Nisar.
During the hearing, the petitioner said that the derogatory language used against former Chief Justice of Pakistan (CJP) Saqib Nisar comes under contempt of court over which, IHC Chief Justice Athar Minallah remarked that judges are open for criticism.
Remarks about retired officials did not warrant contempt of court charges, even if they were made against a former chief justice, IHC Chief Justice added.
Subsequently, the court has rejected the plea to wrap up the case.
Earlier, the high court had taken notice of revelations leveled by the former chief judge of Gilgit Baltistan Rana Muhammad Shamim regarding PML-N leaders Nawaz Sharif and Maryam Nawaz and summoned all the parties and Attorney General Khalid Javed Khan in a personal capacity.
Former CJ of Gilgit Baltistan was also served with contempt of court notice.