N. Korea test fires 'submarine-launched ballistic missile' into sea
North Korea continued its frenetic pace of weapons tests, firing off an apparent SLBM into the Sea of Japan, pulling country's new prime minister off the campaign trail and overshadowing the opening of major arms fair in Seoul.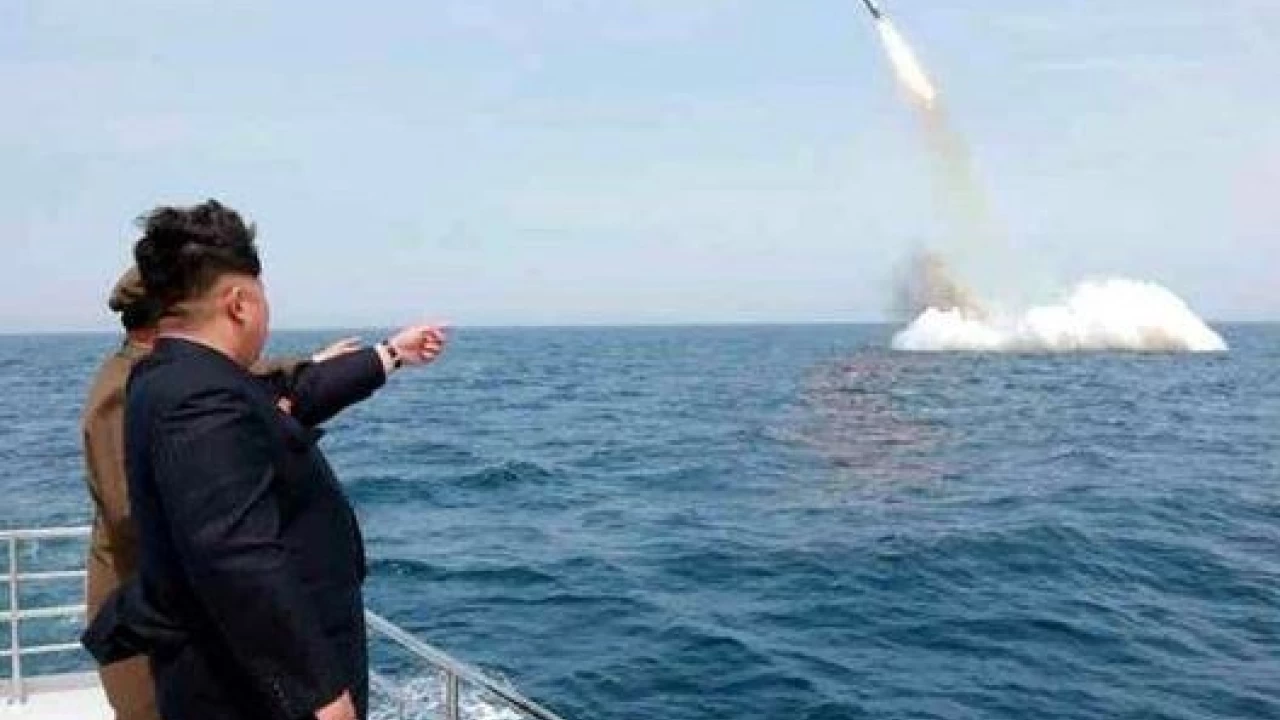 Pyongyang: North Korea fired submarine-launched ballistic missile (SLBM) from off its east coast on Tuesday with no reports of casualties or damage, reported officials in South Korea and Japan.
North Korea continued its frenetic pace of weapons tests, firing off an apparent SLBM into the Sea of Japan, pulling country's new prime minister off the campaign trail and overshadowing the opening of major arms fair in Seoul.
There was conflicting information on the number of ballistic missiles launched, as Japanese authorities said two ballistic missiles were fired. However, South Korea's Joint Chiefs of Staff claiming that only one missile was fired from the vicinity of Sinpo.
In Sinpo, North Korea keeps submarines as well as equipment for test firing SLBMs.
A military source stated that the projectile flew about 430-450 kilometres to a maximum altitude of 60 kilometres.
The last time North Korea test-fired a SLBM was in October 2019, when a Pukguksong-3 missile was fired from an underwater platform, flying 450 kilometres to a maximum altitude of 910 kilometres.
North Korea has test-fired a series of missiles in recent weeks.
On September 15, the country launched two short-range ballistic missiles, the first such tests in nearly six months, and on 28 of same month, it launched a newly developed hypersonic missile.
Todays' launch came after U.S. and South Korean envoys met in Washington to discuss the nuclear standoff with North Korea on Monday.
Today's launch came as the top North Korea envoys of Japan, the United States and South Korea were slated to meet in Washington.
Reportedly, Spy chiefs from the United States (US), South Korea, and Japan were slated to meet on Tuesday (today) as well.
Ukraine dispute: US, Russia agree to continue talks despite no breakthrough in FMs meeting
Russia doesn't want Ukraine to be part of NATO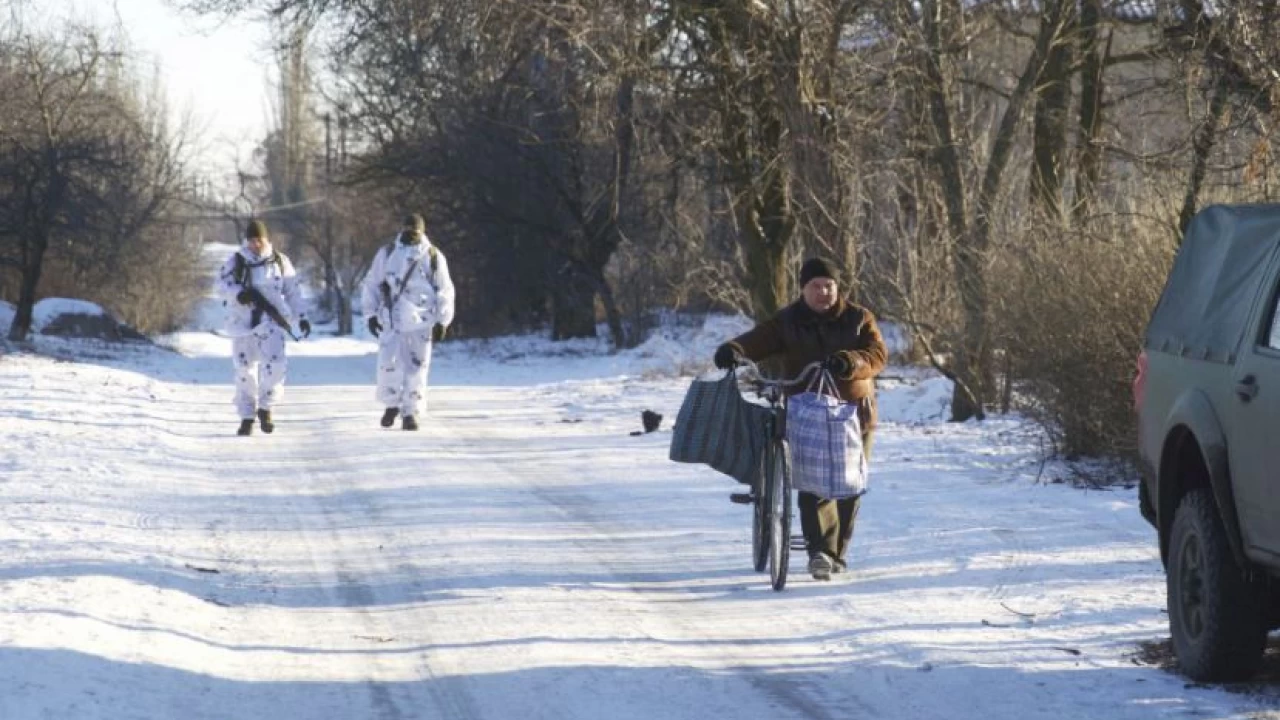 GENEVA: The top US and Russian diplomats made no major breakthrough at talks on Ukraine on Friday but agreed to keep talking to try to resolve a crisis that has stoked fears of a military conflict.
After the talks in Geneva, U.S. Secretary of State Antony Blinken warned of a "swift, severe" response if Russia invades Ukraine after massing troops near its border and Russian Foreign Minister Sergei Lavrov said Moscow was still waiting for a written response to demands for security guarantees.
But both said they were open to further dialogue, and Blinken saw grounds to hope that mutual security concerns could be addressed.
"Based on the conversations we've had -- the extensive conversations -- over the past week and today here in Geneva I think there are grounds for and a means to address some of the mutual concerns that we have about security," Blinken said.
He described the talks as "frank and substantive" and told reporters that Russia now faced a choice.
"It can choose the path of diplomacy that can lead to peace and security, or the path that will lead only to conflict, severe consequences and international condemnation," Blinken said, adding that diplomacy would be preferable.
"We've been clear - if any Russian military forces move across Ukraine's border, that's a renewed invasion. It will be met with swift, severe and a united response from the United States and our partners and allies."
Lavrov said the ball was in Washington's court.
Describing the meeting as open and useful, he said Moscow would understand whether talks were on the right track once it had received a written response to its sweeping security demands from the United States.
"I can't tell you if we're on the right track or the wrong track. We'll understand this when we receive the American response on paper to all the points in our proposal," Lavrov said.
Russia's demands include a halt to NATO's eastward expansion and a pledge that Ukraine will never be allowed to join the Western military alliance.
Blinken said he expected to share with Russia "our concerns and ideas in more detail and in writing next week" and said he and Lavrov had "agreed to further discussions after that".
Russia and the United States could hold another meeting next month to discuss Moscow's demands for security guarantees, Russia's RIA news agency quoted a source in the Russian delegation as saying.
'LET'S NOT GET AHEAD OF OURSELVES'
Lavrov said Russia had worries of its own, "not about invented threats, but real facts that no one hides - pumping Ukraine with weapons, sending hundreds of western military instructors".
Asked about the possibility of a summit between President Vladimir Putin and U.S. President Joe Biden, Lavrov was circumspect.
"Let's not get ahead of ourselves, President Putin is always ready for contacts with President Biden, it's clear these contacts need to be seriously prepared," he said.
Washington's hopes of building a united front of opposition to Moscow were complicated by U.S. President Joe Biden's comments at a news conference on Wednesday in which he suggested that allies might be divided on how to respond to a "minor incursion" by Russia into Ukraine.
Before Friday's meeting, Blinken swung through Europe to try to shore up U.S. allies' commitments to hit Russia with economic sanctions if it goes ahead with an invasion of Ukraine.
In Kyiv on Wednesday, Blinken assured Ukraine of U.S. support. Blinken, before meeting German, French and British officials in Berlin on Thursday, said Russian President Vladimir Putin could order an invasion imminently.
Blinken's deputy, Wendy Sherman, and Lavrov's deputy, Sergei Ryabkov, also met in Geneva last week, without a breakthrough.
SOURCE: REUTERS
Educational institutions with COVID high positivity to be closed for one week
Data suggests a strong correlation between vaccination levels and infection rate in various cities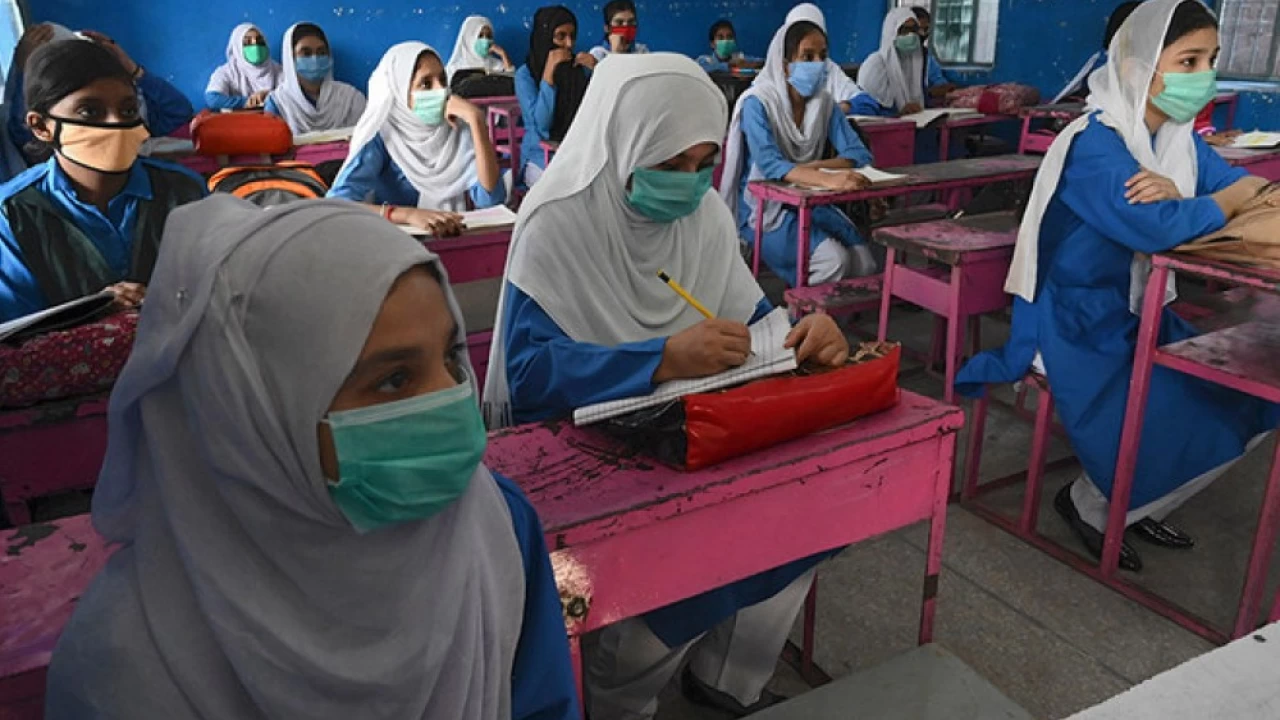 Islamabad: The National Command and Operations Center (NCOC) has decided to close educational institutions with COVID-19 high positivity for one week.
According to the reports, COVID testing in education institutes was carried out in major Omicron hit cities to ascertain disease spread among students and ensure accurate disease mapping.
Data suggests a strong correlation between vaccination levels and infection rate in various cities. In this regard, the NCOC decided that aggressive testing in education institutes will be conducted for next two weeks especially in high disease prevalence cities.
Following to the COVID-19 cases, education institutions or specific classes with high positivity will be closed for one week. "Provincial Administration in consultation with District Health, Education Authorities and School Administrations to set a threshold of cases for deciding such closures," it added.
The NCOC further decided that the federating units to carry out special vaccination drives in schools to ensure 100 per cent vaccination of students over 12 years of age.
Several fishermen trapped in sea storm near Lasbela
A boat carrying fishermen hit Gadani beach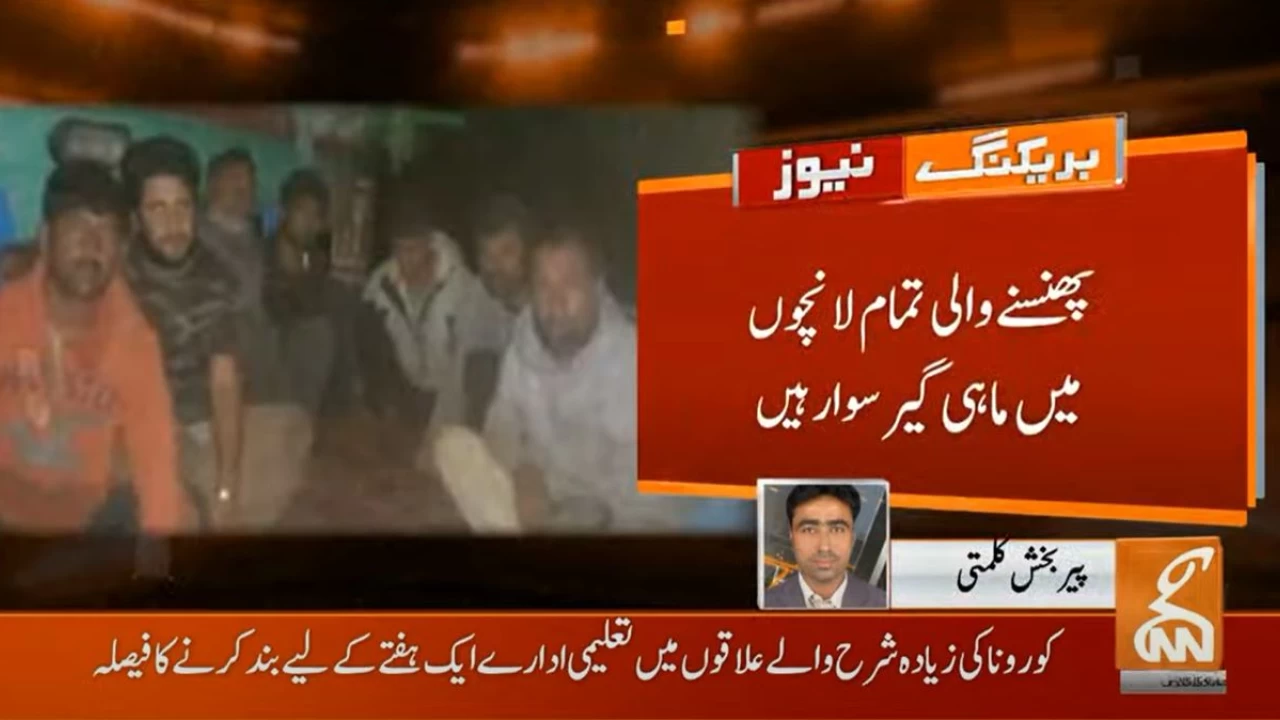 Karachi/Lasbela: Several fishermen who went to deep sea for fishing got stuck in sea storm triggered by gusty winds near Daam port, Lasbela on late Friday.
Speedy winds raised huge tides in the Arabian Sea that entangled several boats in the open sea.
On other other hand, a boat carrying seven fishermen smashed into Gadani beach. All who were on board were rescued.
The boat's engine went powered off and speedy tides took it to the ship breaking area of Gadani beach.
Rescue efforts were launched till the filing of this report.