Netflix subscribers base grow, reports billion dollar profits
Live streaming network Netflix reported billion dollar profits and booming subscriber growth Tuesday that beat forecasts as global hits like Squid Games drew viewers in their droves.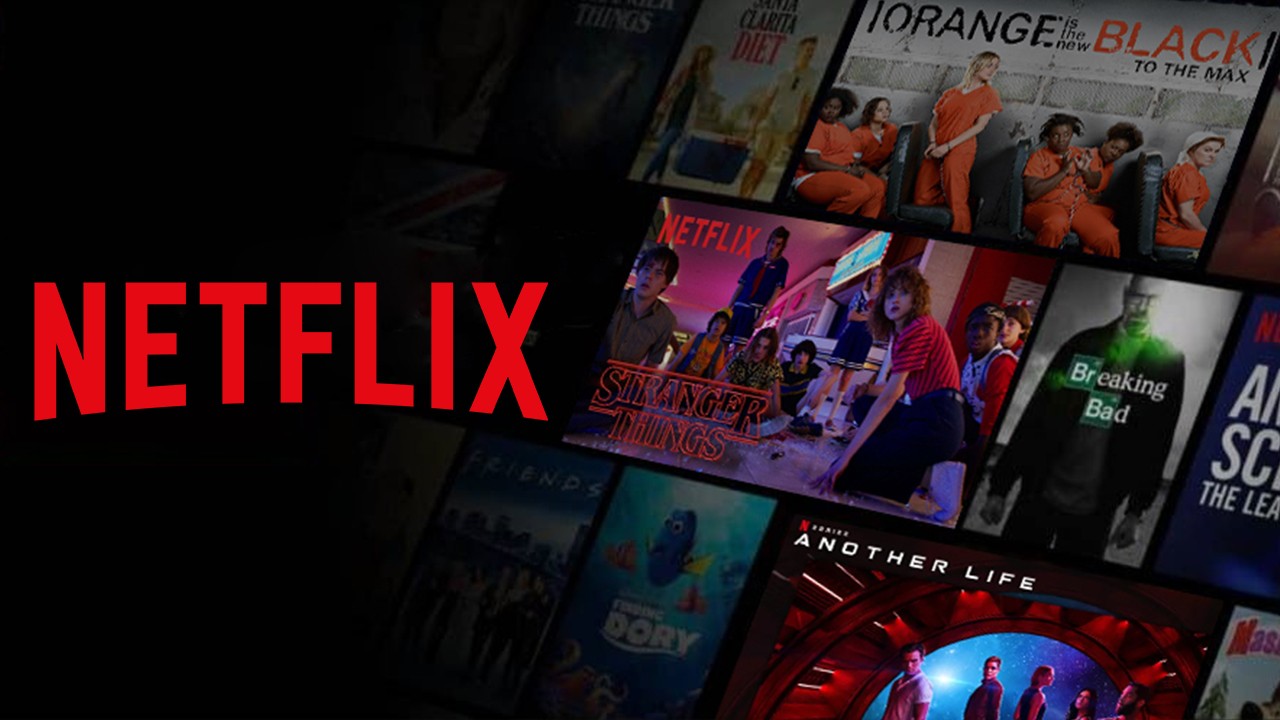 Analysts had been worried that a surge in Netflix subscriptions during pandemic lockdowns would be followed by a plunge as the world opened back up.
But the streaming entertainment star said that in the third quarter it made a profit of $1.45 billion on revenue that grew 16 percent to $7.5 billion in that period.
Subscribers jumped by 4.4 million, double the growth seen in the same quarter in 2020, allowing the platform to end the period with 214 million worldwide.
After rolling out a lighter-than-normal slate of content in the first half of this year due to Covid-related production delays, Netflix said it was finishing the year with "what we expect to be our strongest Q4 content offering yet."
"Our programming strategy is to provide members with a wide variety of high quality content that's loved and watched in large numbers," it said in a statement.
New seasons of original Netflix series Money Heist and Sex Education were the biggest returning shows, viewed by 69 million and 55 million households respectively, according to the Silicon Valley powerhouse.
- Free speech controversy -
Squid Game became Netflix's biggest show ever, watched by a "mind-boggling" 142 million households in the four weeks after its release in mid-September, executives said.
They described Squid Games as "a unique Korean story that first captured the zeitgeist in Korea and then globally."
"The breadth of Squid Game's popularity is truly amazing; this show has been ranked as our #1 program in 94 countries," Netflix said.
"Squid Game has also pierced the cultural zeitgeist, spawning a Saturday Night Live skit and memes/clips on TikTok with more than 42 billion views."
Squid Game themed products were on their way to retail outlets, Netflix told investors.
Most of the subscriber growth in the quarter came from the Asia-Pacific region, which accounted for 2.2 million added Netflix members.
But Netflix has also been plunged into America's culture wars by a Dave Chappelle comedy special that raises concerns about free speech and censorship, but has been slammed by its own employees as transphobic.
In "The Closer," boundary-pushing mega-star Chappelle responds to critics who have accused him of mocking transgender people in the past by asserting that "gender is a fact" and accusing LGBTQ people of being "too sensitive."
"In our country you can shoot and kill" a Black man, "but you'd better not hurt a gay person's feelings," says the stand-up comic, who is Black.
While the show has been condemned by LGBTQ groups -- including GLAAD, which cited studies linking stereotypes about minorities to real-world harm -- Netflix has so far stood firm, insisting the show will not be taken down.
But the streaming giant finds itself trapped at the center of arguably its most intense controversy yet.
Chappelle remains hugely popular, at a time when Netflix is competing with rivals such as HBO and Disney in the so-called streaming wars.
SOURCE: AFP
Pakistan vs Bangladesh: Match called off due to rain on Day 2 of Dhaka Test
Day three is now scheduled to start at 9:30am local time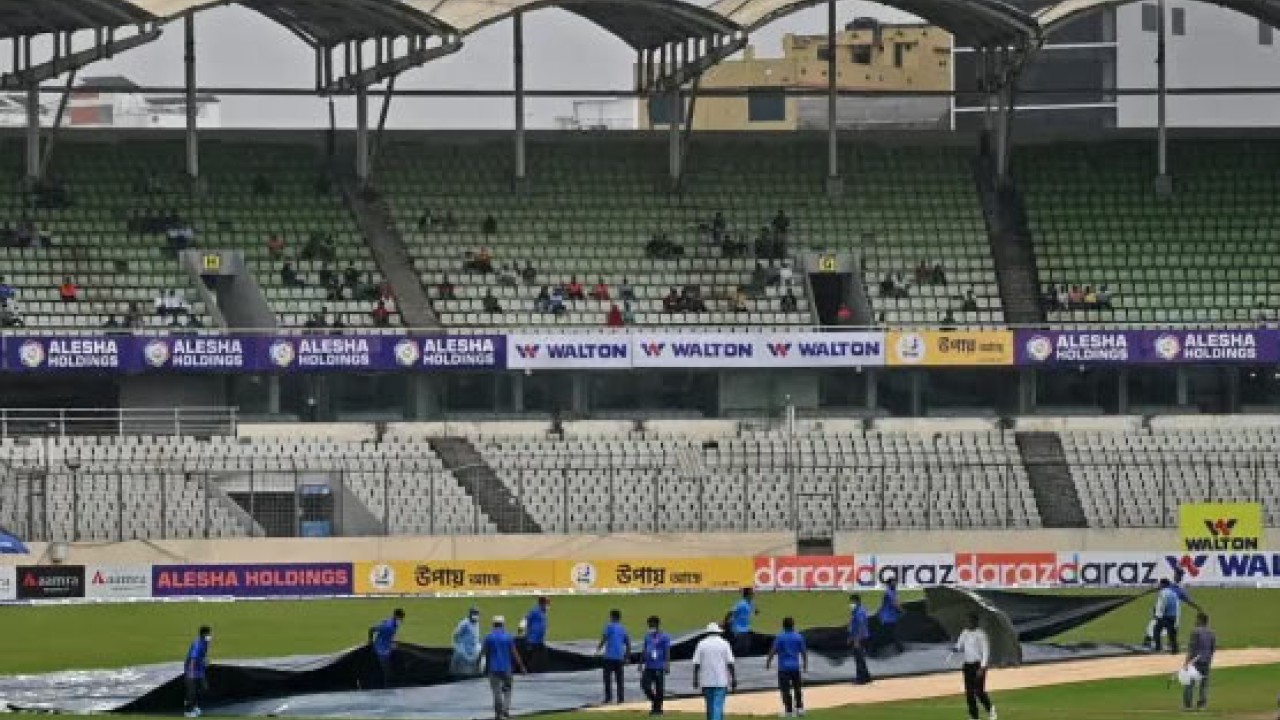 Dhaka: Day two of the second Test between Pakistan and Bangladesh was eventually called off Sunday following multiple delays and resumptions due to rain in Dhaka.
The play had resumed after lunch, following rain and bad light that saw the morning session in Dhaka cancelled.
However, the play had to be called off for the day due to persistent rain and a wet outfield. Day three is now scheduled to start at 9:30am local time.
Only 57 overs of play were possible on the first day on Saturday, when Pakistan reached 161-2, with skipper Babar Azam unbeaten on 60 alongside Azhar Ali, 36 not out.
Day one of the second Test was halted due to rain and bad light and it was said that the game will be resumed half an hour ahead of the scheduled time. However, the play did not resume after the tea break on Saturday.
Captain Babar Azam struck a fifty to help Pakistan make steady progress against Bangladesh before bad light forced early stumps on Saturday.
The Azam-Ali duo put on 91 runs in their unbroken third-wicket stand after Bangladesh left-arm spinner Taijul Islam removed both openers in the morning session at a 59-runs score.
Azam led the batting charge hitting seven fours and a six so far, and brought up his 19th Test fifty after rain briefly halted the game.
SOURCE: AFP
Pakistan reports 10 deaths as ongoing impact of COVID-19 weakens  
Around 336 fresh coronavirus cases emerged while 10 people succumbed to the disease in last 24 hours amid 'Omicron' threat.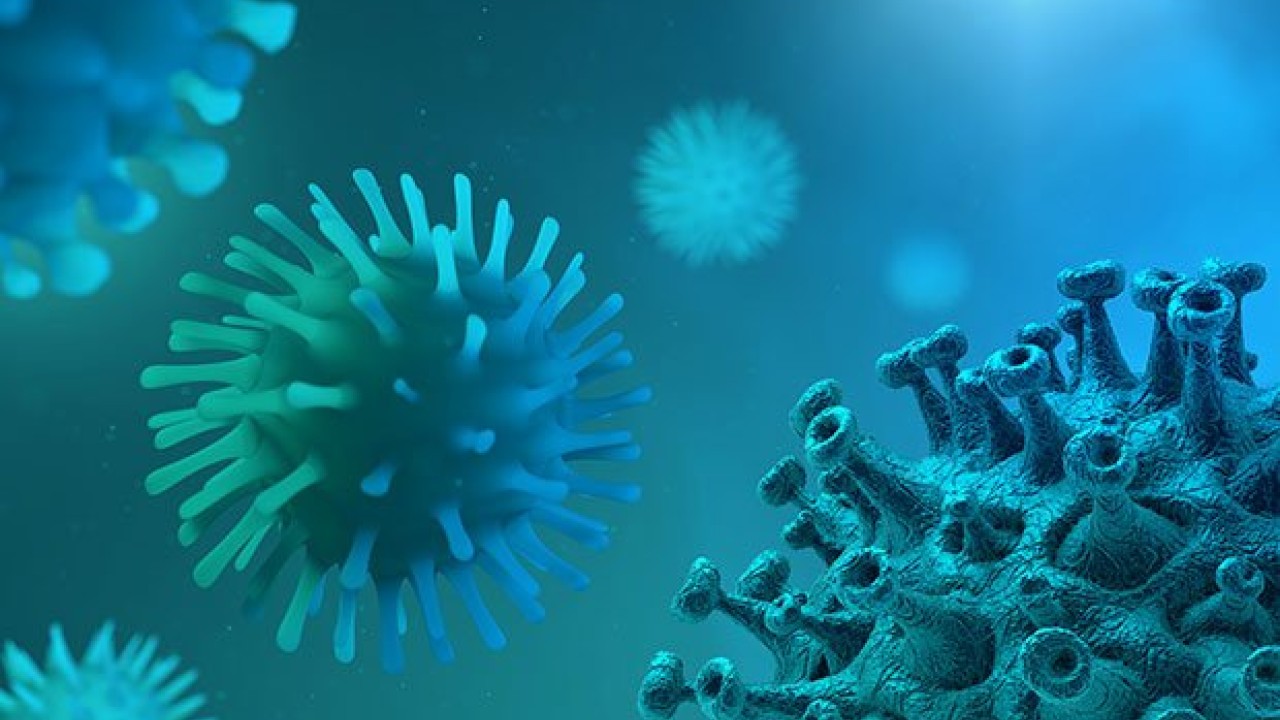 Islamabad: Amid a steady decline in Covid-19 infections, Pakistan's coronavirus positivity ratio further fell to 0.78%, the total death toll reached to 28,777.
Around 336 fresh coronavirus cases emerged while 10 people succumbed to the disease in last 24 hours amid 'Omicron' threat.
Pakistan's government will step up COVID-19 vaccination efforts and is expanding the criteria for vaccine booster shots, amid fears of the Omicron variant.
According to the latest figures issued by the National Command and Operation Center (NCOC), 336 persons were tested positive for COVID-19 in the past 24 hours.
The total number of cases has reached 1,287,161.
As many as 1,246,464 patients have recovered from the disease.
Punjab
The number of patients swelled to 443,519 in the province with 13,041 causalities.
Sindh
The number of infections has surged to 476,830 in the province, while the death toll has reached 7,626.
Khyber Pakhtunkhwa
The confirmed cases have surged to 180,383 in the province with 5,862 casualties.
Balochistan
There are 33,507 confirmed cases while 360 patients have died from the infection so far.
AJK and Gilgit-Baltistan
There are 34,579 coronavirus cases in the AJK while the death toll has reached 742. On the other hand, there are 10,413 cases in GB with 186 coronavirus deaths.
Islamabad
There are 107,930 cases in the capital city while 960 people have lost their lives.
Death toll rises to 13 in Indonesia volcano eruption 
As per details, more than 300 families with children took shelter in badly hit Curah Kerobokan village in Lumajang after their houses were destroyed by volcanic ash and lava.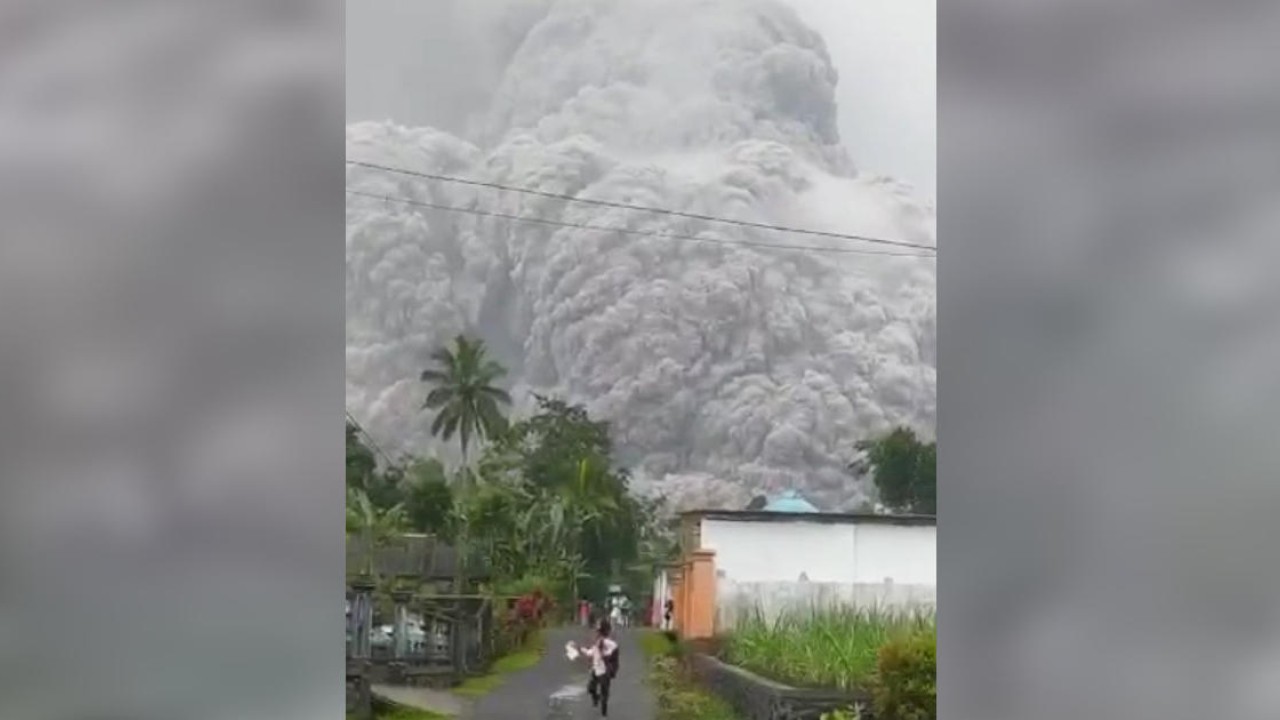 Jakarta: The death toll following the eruption of a volcano on Indonesia's island, Java has risen to 13, with seven people still missing, officials said Sunday.
As per details, more than 300 families with children took shelter in badly hit Curah Kerobokan village in Lumajang after their houses were destroyed by volcanic ash and lava.
Several villages were blanketed with falling ash in Indonesia's most densely populated island.
As per Eko Budi Lelono, who heads the geological survey center, a thunderstorm and days of rain, which eroded and collapsed the lava dome atop the 3,676-meter (12,060-foot) Semeru, triggered the eruption.
Videos shared on Saturday by the country's disaster mitigation agency (BNPB) showed residents running in panic as towering smoke and ash blanketed some nearby villages in Lumajang district.
As per reports, thick columns of ash have turned several villages to darkness and several hundred people were moved to temporary shelters or left for other safe areas.
Authorities were setting up evacuation tents, but evacuations have been hampered by thick smoke, BNPB chief Suharyanto said.
Catatan yang dihimpun Pusat Vulkanologi dan Mitigasi Bencana Geologi (PVMBG), guguran lava pijar teramati dengan jarak luncur kurang lebih 500-800 meter dengan pusat guguran berada kurang lebih 500 meter di bawah kawah. pic.twitter.com/i3IorFweRf

— BNPB Indonesia (@BNPB_Indonesia) December 4, 2021
The eruption took place at about 14:30 local time (07:30 GMT). Local authorities have set up a restricted zone within 5km (3 miles) from the crater.
Airlines have been warned of an ash cloud rising up to 15,000m (50,000 ft).
Mt Semeru was quite an active volcano that regularly spewed ash up to about 4,300m, but Yesterday's eruption was a pretty intense.
Mt Semeru rises 3 676m above sea level and previously erupted last December, forcing thousands of residents to seek shelter. It is among Indonesia's nearly 130 active volcanoes.
Moreover, Indonesia is on the Pacific "Ring of Fire" where continental plates meet, causing frequent volcanic and seismic activity.
Videos shared by emergency officials and local media showed residents running away as a giant ash cloud rose behind them.