Pakistan's regional exports surge 31% in three months of FY22
Pakistan's exports to the seven regional countries have posted 31.6 per cent jump in first three months of current financial year (2021-22) as compared to the corresponding months of last year.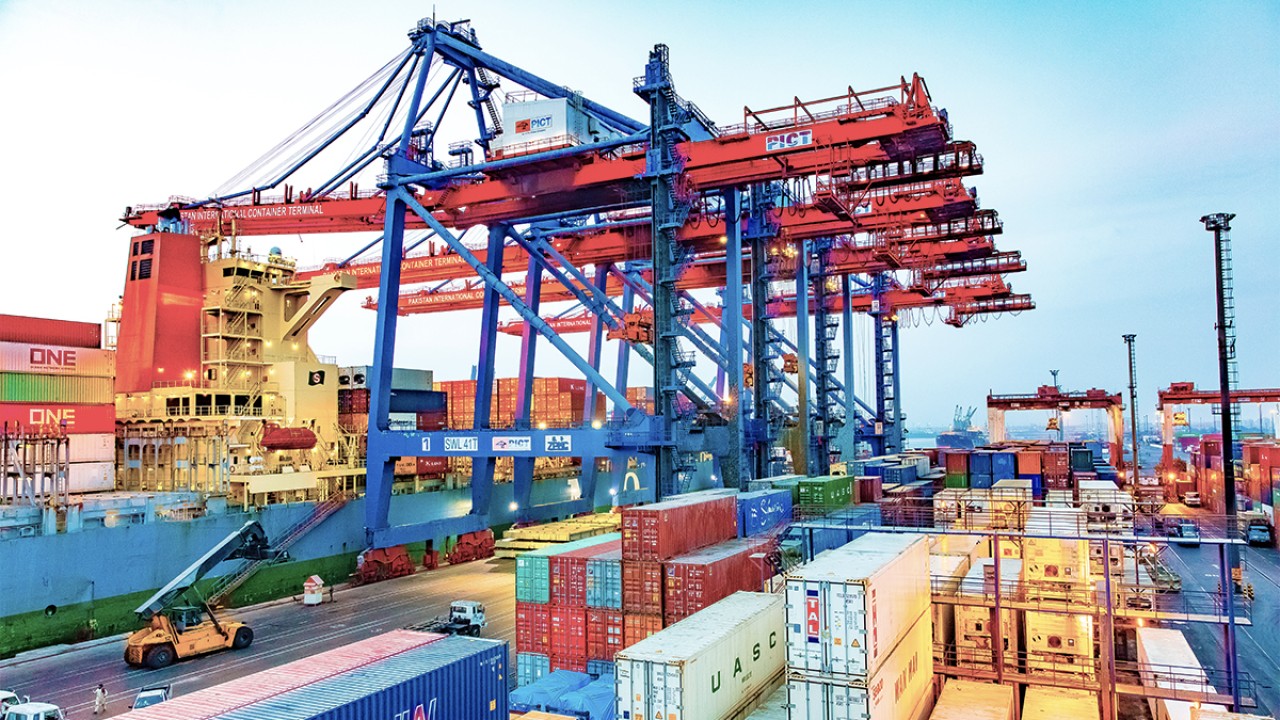 The country's exports to the regional countries including Afghanistan, China, Bangladesh, Sri Lanka, India, Nepal, and the Maldives account for a small amount of $946.212 million, which is 13.64 per cent of Pakistan's overall exports of $6933.08 million during July-September (2021-22), the State Bank of Pakistan (SBP) reported.
China tops the list of countries in terms of Pakistan's exports to its neighbouring , leaving behind other countries such Bangladesh and Afghanistan.
Pakistan carried out its border trade with the farther neighbour Sri Lanka, India, Nepal and Maldives.
Pakistan's exports to China posted growth of 69.73 percent to $559.153 million in three months of this year from $329.421 million during last year, while exports to Bangladesh also increased by 37.572 percent to $175.389 million from $127.487 million.
The country's exports to Afghanistan however dropped by 39.12 percent to $127.647 million this year from $209.868 million whereas exports to India plunged by a whopping 90.43 percent to $0.099 million from $1.035 as the government has suspended trade relations with India.
Similarly, exports to Sri Lanka rose by 64.96 percent to $81.017 million from $49.111 million in the previous year whereas exports to Nepal also increased by 5.18 percent to $1.238 million from 1.177 million, in addition exports to Maldives increased by 53.54 percent to $1.669 million from 1.087million, it added.
On the other hand, the imports from seven regional countries were recorded at $4128.996 million during the period under review as compared to $2895.227 million during last year, showing increase of 42.61 percent.
The imports from China during July-September 2021-22 were recorded at $4012.100 million against the $2793.755 million during July-September 2020-21, showing an increase of 43.6 percent during the period.
Among other countries, imports from India worth $42.502 million against the imports of $49.947 million, decrease of 14.9 percent while imports from Afghanistan increased by 88.49 percent from $17.820 million to $33.589 million.
Meanwhile, imports from Sri Lanka witnessed 3.27 percent increase from $21.313 million to $22.010 million whereas Pakistan Imports from Bangladesh recorded at $ 17.446 million from $12.118 million during last year.
Pakistan received 20.8 percent less imported items from Nepal as imports fell from $0.274 million to $0.217 million during the period, the stats show.
SOURCE: APP
NA-133 by-polls: PML-N retains seat for fourth time 
Pakistan Muslim League-Nawaz's (PML-N) Shaista Pervaiz Malik won the NA-133 constituency—for the fourth time since 2008 although by a smaller margin as compared to when they won it in 2018 elections.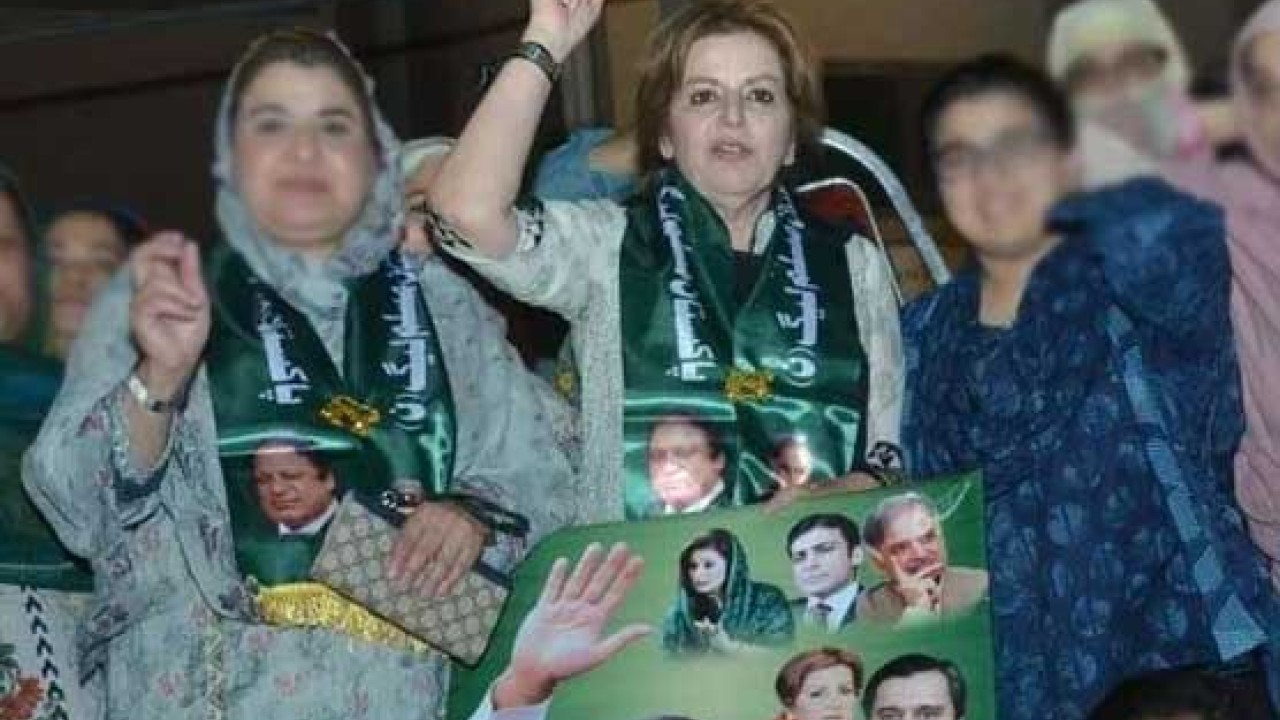 Lahore: As per unofficial results, the Pakistan Muslim League-Nawaz (PML-N) candidate emerged victorious in the NA-133 by-election after securing 46,811 votes and trounced the Pakistan Peoples Party.
Pakistan Muslim League-Nawaz's (PML-N) Shaista Pervaiz Malik won the NA-133 constituency—for the fourth time since 2008 although by a smaller margin as compared to when they won it in the 2018 elections.
PML-N's Shaista Pervaiz Malik— the widow of late Pervez Malik, emerged victorious after retaining the seat in a constituency that has long been the party's stronghold.
Unofficial, preliminary results showed Malik defeated PPP opponent Aslam Gill by a margin of 14,498 votes, according to the unofficial results,
PML-N secured 46,811 votes, while PPP candidate remained runner up by securing 32,313 votes.
However, PPP's Gill, got 26,728 more votes now as compared to the 2018 polls, when he obtained only 5,585.
According to forum 47, the results of 254 were calculated. Out of 440485 votes in the constituency, 80997 votes were casted.
The voters turn-out remained 18.59%, including 50936 males and 30959 females, whereas, 898 votes were wasted.
Following the victory, Pakistan Muslim League – Nawaz (PML-N) President Shahbaz Sharif and Vice-president Maryam Nawaz extended their congratulations on party's victory in NA-133 by-elections
We bow our heads before Allah in all humility for this election win today. I dedicate this success to our friend & brother, late Pervez Malik who was a thorough gentleman, dedicated public servant & great companion of Nawaz Sharif. Grateful to NA133 for their unwavering trust!

— Shehbaz Sharif (@CMShehbaz) December 5, 2021
اللّہ کا شکر 🙏🏼
شیروں کو مبارک 🐅 pic.twitter.com/TNfPZMK8GN

— Maryam Nawaz Sharif (@MaryamNSharif) December 5, 2021
Eleven candidates were contesting in NA-133 election. However, a tough contest was already expected between PML-N and PPP.
Pakistan vs Bangladesh: Match called off due to rain on Day 2 of Dhaka Test
Day three is now scheduled to start at 9:30am local time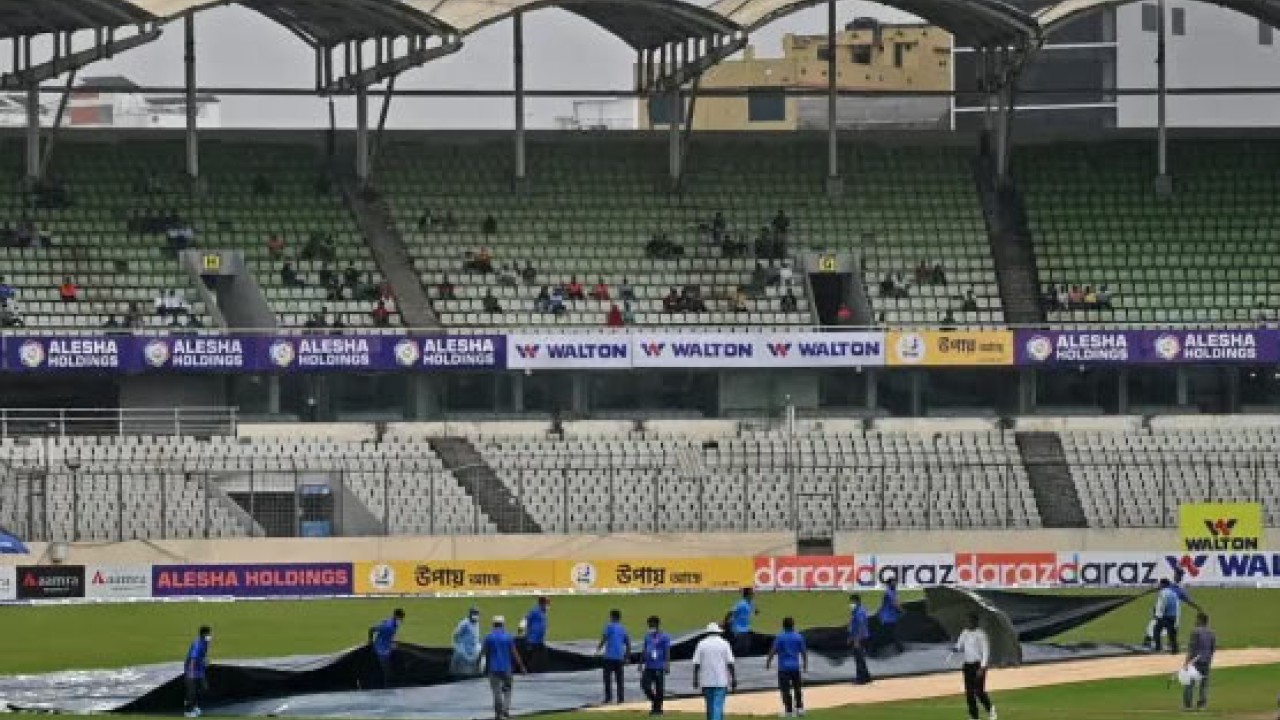 Dhaka: Day two of the second Test between Pakistan and Bangladesh was eventually called off Sunday following multiple delays and resumptions due to rain in Dhaka.
The play had resumed after lunch, following rain and bad light that saw the morning session in Dhaka cancelled.
However, the play had to be called off for the day due to persistent rain and a wet outfield. Day three is now scheduled to start at 9:30am local time.
Only 57 overs of play were possible on the first day on Saturday, when Pakistan reached 161-2, with skipper Babar Azam unbeaten on 60 alongside Azhar Ali, 36 not out.
Day one of the second Test was halted due to rain and bad light and it was said that the game will be resumed half an hour ahead of the scheduled time. However, the play did not resume after the tea break on Saturday.
Captain Babar Azam struck a fifty to help Pakistan make steady progress against Bangladesh before bad light forced early stumps on Saturday.
The Azam-Ali duo put on 91 runs in their unbroken third-wicket stand after Bangladesh left-arm spinner Taijul Islam removed both openers in the morning session at a 59-runs score.
Azam led the batting charge hitting seven fours and a six so far, and brought up his 19th Test fifty after rain briefly halted the game.
SOURCE: AFP
Death toll rises to 13 in Indonesia volcano eruption 
As per details, more than 300 families with children took shelter in badly hit Curah Kerobokan village in Lumajang after their houses were destroyed by volcanic ash and lava.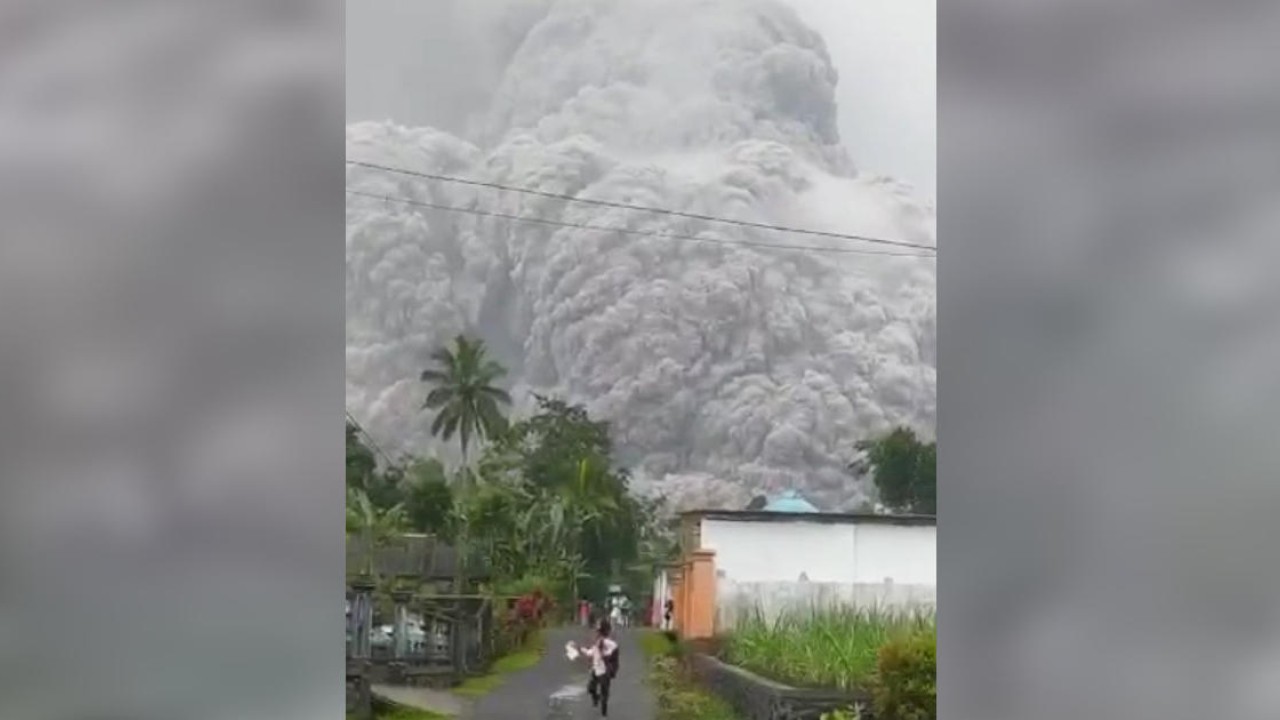 Jakarta: The death toll following the eruption of a volcano on Indonesia's island, Java has risen to 13, with seven people still missing, officials said Sunday.
As per details, more than 300 families with children took shelter in badly hit Curah Kerobokan village in Lumajang after their houses were destroyed by volcanic ash and lava.
Several villages were blanketed with falling ash in Indonesia's most densely populated island.
As per Eko Budi Lelono, who heads the geological survey center, a thunderstorm and days of rain, which eroded and collapsed the lava dome atop the 3,676-meter (12,060-foot) Semeru, triggered the eruption.
Videos shared on Saturday by the country's disaster mitigation agency (BNPB) showed residents running in panic as towering smoke and ash blanketed some nearby villages in Lumajang district.
As per reports, thick columns of ash have turned several villages to darkness and several hundred people were moved to temporary shelters or left for other safe areas.
Authorities were setting up evacuation tents, but evacuations have been hampered by thick smoke, BNPB chief Suharyanto said.
Catatan yang dihimpun Pusat Vulkanologi dan Mitigasi Bencana Geologi (PVMBG), guguran lava pijar teramati dengan jarak luncur kurang lebih 500-800 meter dengan pusat guguran berada kurang lebih 500 meter di bawah kawah. pic.twitter.com/i3IorFweRf

— BNPB Indonesia (@BNPB_Indonesia) December 4, 2021
The eruption took place at about 14:30 local time (07:30 GMT). Local authorities have set up a restricted zone within 5km (3 miles) from the crater.
Airlines have been warned of an ash cloud rising up to 15,000m (50,000 ft).
Mt Semeru was quite an active volcano that regularly spewed ash up to about 4,300m, but Yesterday's eruption was a pretty intense.
Mt Semeru rises 3 676m above sea level and previously erupted last December, forcing thousands of residents to seek shelter. It is among Indonesia's nearly 130 active volcanoes.
Moreover, Indonesia is on the Pacific "Ring of Fire" where continental plates meet, causing frequent volcanic and seismic activity.
Videos shared by emergency officials and local media showed residents running away as a giant ash cloud rose behind them.