Scotland beat Oman in T20 World Cup, qualifies for second round for first time
Scotland secured eight-wicket win over Oman in T20 World Cup game on Thursday, qualifying second round for the first time.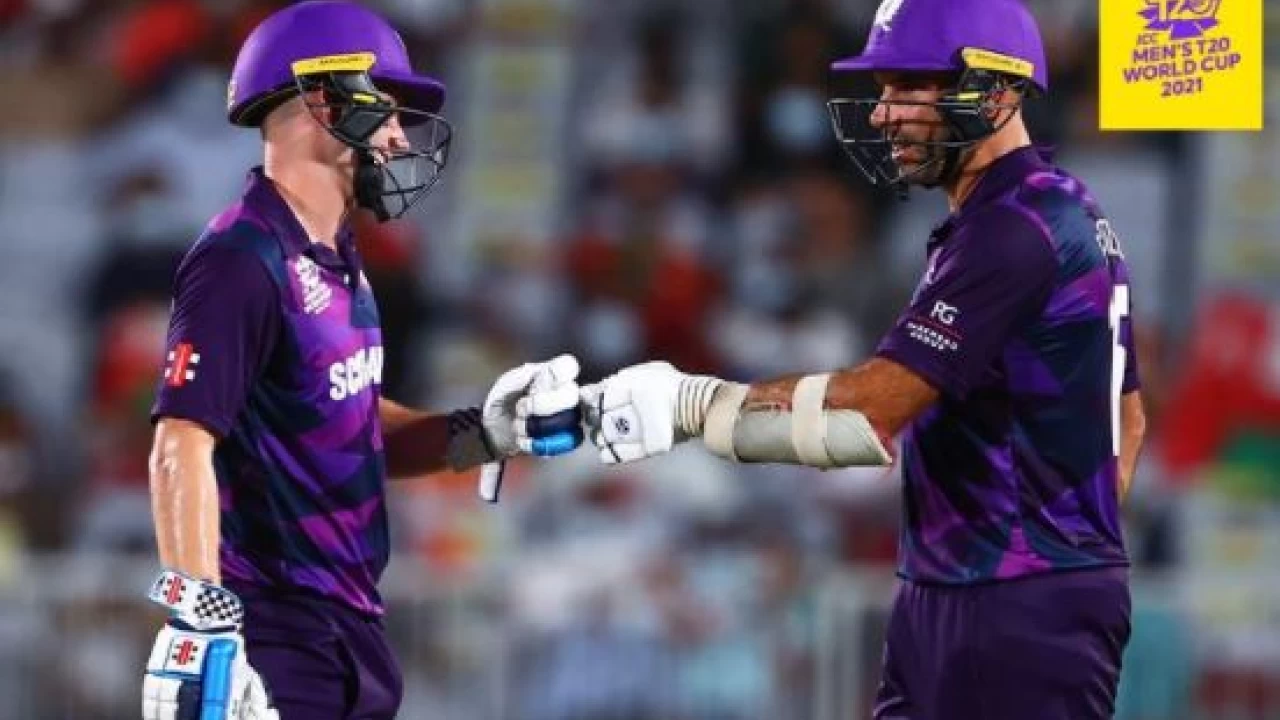 The Scots comfortably chased down their target of 123 with 18 balls to spare to register their third win out of three in qualifying.
Bangladesh, who were stunned by Scotland in their opening game, secured the second qualifying spot in Group B by seeing off Papua New Guinea by 84 runs.
Scotland will go into Group 2 of the Super 12s alongside Afghanistan, India, New Zealand, Pakistan and the runners-up from qualifying Group A — either Ireland or Namibia.
Scotland had restricted Oman to 122 all out to put themselves in pole position knowing that victory would guarantee a spot in the next round.
Oman, who won the toss and opted to bat, got off to a terrible start when Jatinder Singh was out second ball following a run-out mix-up which left him and opener Aqib Ilyas at the same end.
Ilyas went on to top score with 37 off 35 balls but the home side never shook off the shackles of the Scottish bowling.
Only three Oman batters reached double figures while impressive fast bowler Josh Davey took 3-25.
The Omanis made two changes to the side that lost to Bangladesh on Tuesday with Suraj Kumar and Khawar Ali coming in for Ayan Khan and Kaleemullah.
Scotland had brought back Safyaan Sharif for Alasdair Evans.
Sri Lanka qualified on Wednesday from Group A with either Ireland or Namibia set to join them on Friday.
SOURCE : AFP
Two colleges closed in Islamabad amid rising coronavirus cases
Six cases of COVID-19 have been reported in two colleges of Islamabad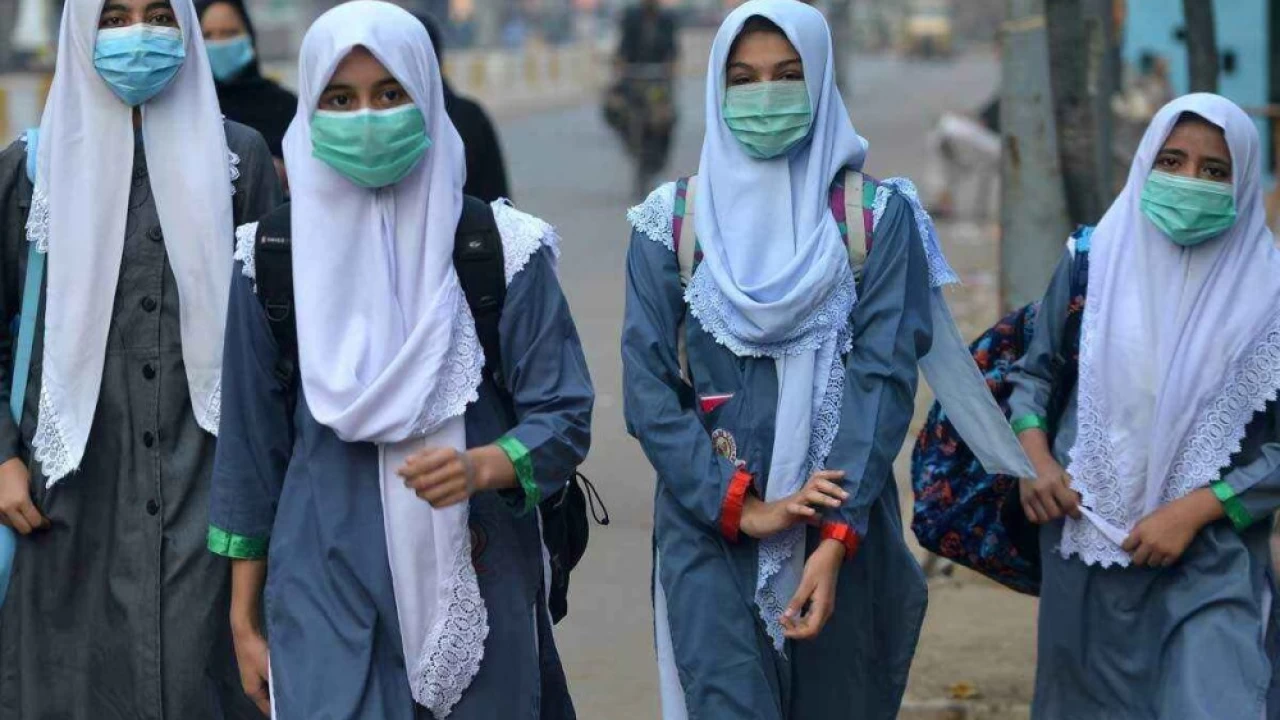 Islamabad: Islamabad administration has closed two colleges after emerging coronavirus cases on Sunday.
According to the details garnered, positive cases of COVID-19 have been reported in two colleges of the federal capital. In this regard, the Islamabad district health officer (DHO) has informed the Deputy Commissioner in a letter.
In the letter to the deputy commissioner (DC), the DHO informed that six cases of COVID-19 have been reported in two colleges. The DHO said that three Corona cases have been reported in IMCG G-6/1, while three Corona cases have also come to light in IMCG F-6/2.
Following to the coronavirus cases, the district health officer directed to close the two colleges immediately till the next order and spray disinfectant.
The letter said that the federal administration should conduct contact tracing and testing in both the colleges, while the tests should also be conducted of close relatives to the infected female students.
Three-week-old baby contracts COVID-19, dies
Several countries have registered a rise in childhood infections since the spread of the Omicron variant.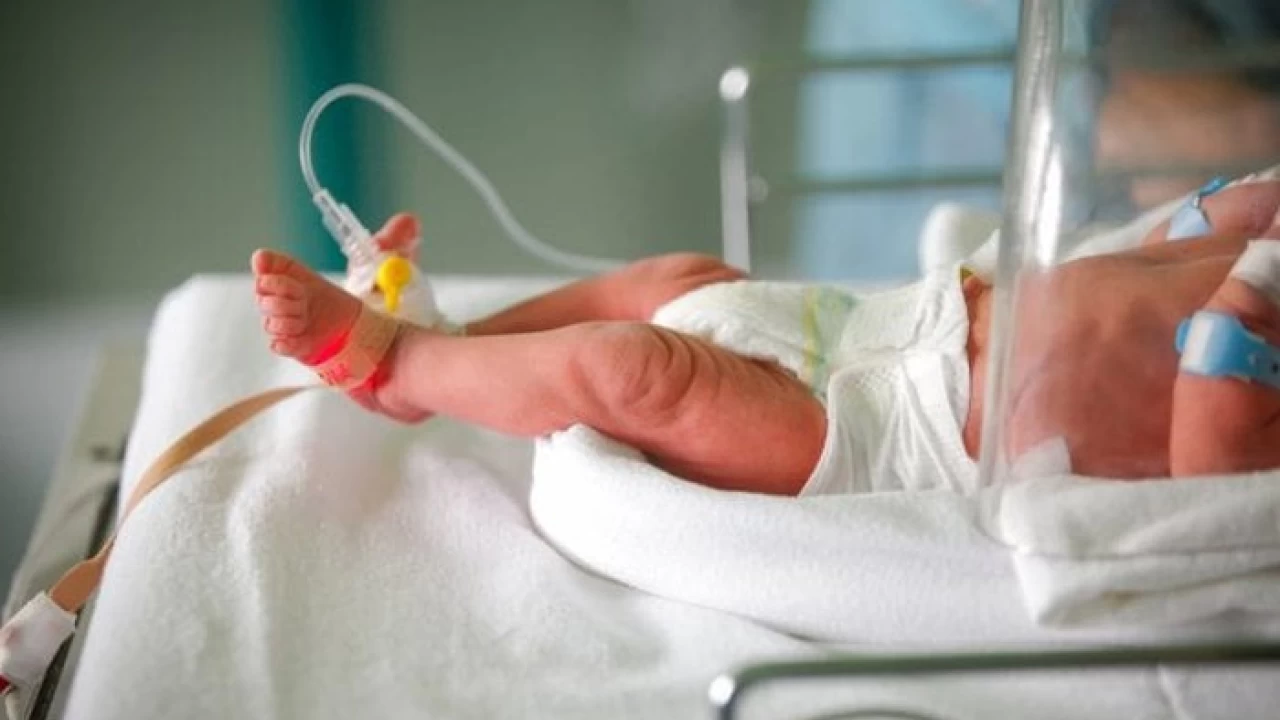 Doha: A three-week-old baby has died from COVID-19 in Qatar, the health ministry said on Sunday, reporting a rare child fatality from the illness in the Gulf country.
"A three-week-old baby has sadly died as a result of severe infection from COVID-19," the emirate's public health ministry said in a statement.
"The baby had no other known medical or hereditary conditions", and was the second child to have died in the country since the pandemic began, it added.
Child deaths from COVID-19 are infrequent but health authorities in several countries have registered a rise in childhood infections since the spread of the Omicron variant.
The Qatari ministry said youngsters have generally been less at risk of severe COVID infection than older people, but that "a greater number of children are being infected in this current wave and needing medical care than in previous waves".
Gas-rich Qatar has officially recorded almost 300,000 cases of coronavirus and around 600 deaths, from 2.6 million residents.
Cases have surged in recent weeks, and in late December Qatar's main health care provider suspended leave for all medical and administrative staff dealing with COVID-19 cases.
SOURCE: AFP
COVID-19: Pakistan logs 4,340 new infections, seven deaths 
Pakistan's COVID positivity rate now stands at 8.71%.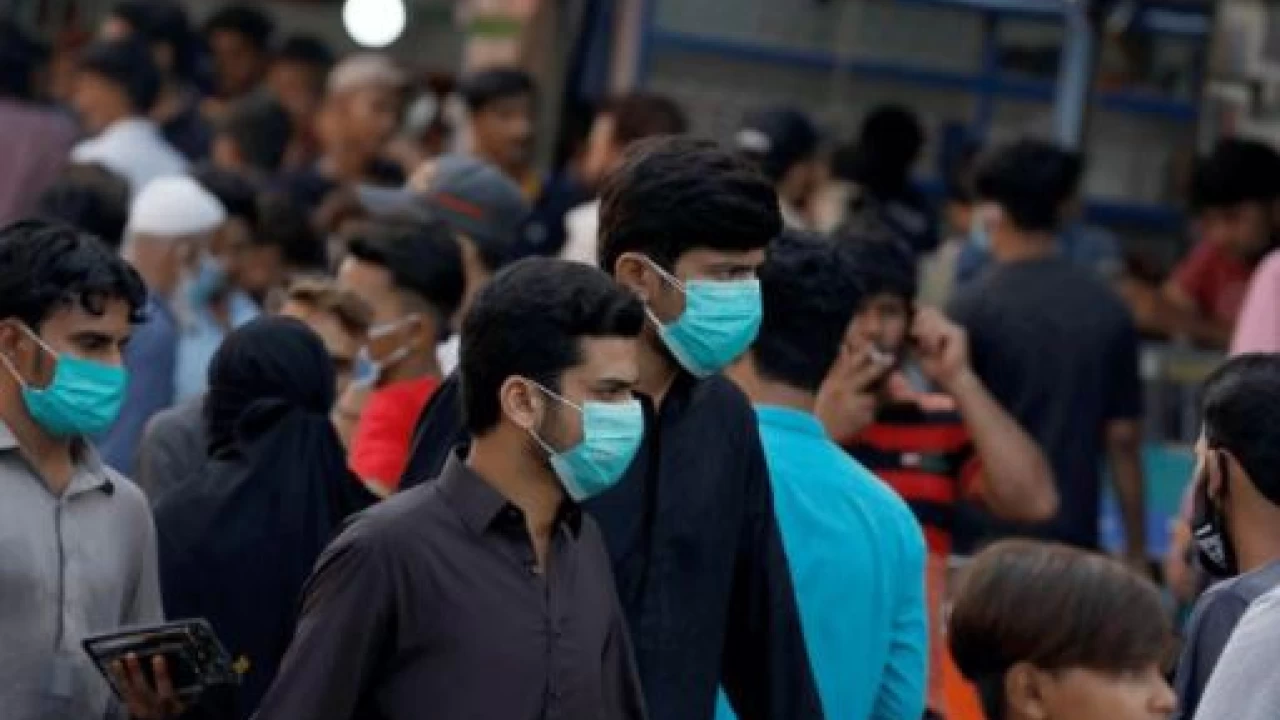 Islamabad: Pakistan has witnessed an enormous spike in its daily tally of coronavirus disease (Covid-19) after as many as 4,340 new infections were logged in the last 24 hours, according to morning update by ministry of health.
Pakistan's COVID positivity rate now stands at 8.71%. While, the cumulative tally of the country has now climbed to 1,328,487.
As the fifth wave of COVID-19 intensifies in Pakistan reported 4,027 new coronavirus infections, a new daily record, with authorities linking the spike with the Omicron variant of virus.
According to the latest figures issued by the National Command and Operation Center (NCOC), 4,340 persons were tested positive while 7 died in the past 24 hours— taking Pakistan's COVID death toll to 29,019.
As many as 1,263,791 patients have recovered from the disease.
Punjab
The number of patients swelled to 453,392 in the province with 13,088 causalities.
Sindh
The number of infections has surged to 502,500 in the province, while the death toll has reached 7,694.
Khyber Pakhtunkhwa
The confirmed cases have surged to 182,311 in the province with 5,958 casualties.
Balochistan
There are 33,705 confirmed cases while 367 patients have died from the infection so far.
AJK and Gilgit-Baltistan
There are 34,758 coronavirus cases in the AJK while the death toll has reached 749. On the other hand, there are 10,445 cases in GB with 187 coronavirus deaths.
Islamabad
There are 111,376 cases in the capital city while 969 people have lost their lives.