China tested hypersonic weapons twice in July-August, 'stunned' US military: report
China conducted not one, but two tests of new hypersonic weapons in July and August, the Financial Times (FT) newspaper has reported, raising more concerns in the United States about the growing military capabilities of its geopolitical rival.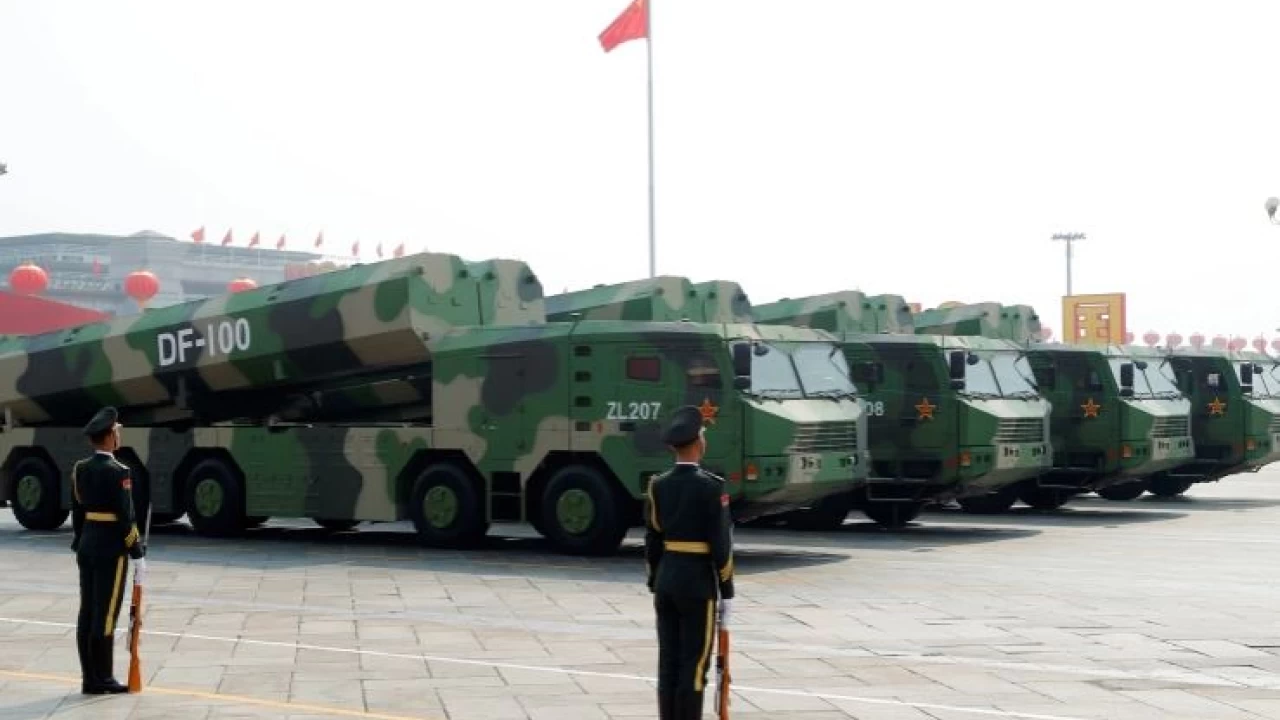 The London-based Financial Times reported on Thursday that Beijing launched a rocket that employed a "fractional orbital bombardment" system to propel a nuclear-capable "hypersonic glide vehicle" around the Earth for the first time on July 27, according to four people familiar with US intelligence assessments.
More than two weeks later on August 13, China conducted a second hypersonic test, the report said citing two people familiar with the matter.
The newspaper initially reported, in a story published over the weekend that the first test was done in August, instead of the end of July.
The latest report said that the missile test "stunned" American military and intelligence officials about the Chinese military advance.
It further said that US scientists "were struggling to understand" the hypersonic weapon's capability, "which the US does not currently possess".
In response to the FT's initial report, China's Foreign Ministry said that it had only launched a space plane and the test took place on July 16.
"It's understood that this was a routine test of a space vehicle to verify technology of spacecraft's reusability," Chinese Foreign Ministry spokesman Zhao Lijian said on Monday.
Zhao was quoted by state-owned broadcaster CGTN as saying that the test was "essential" for reducing the cost of spacecraft use, and providing a convenient and inexpensive way for humans to use space for "peaceful purposes".
US 'very concerned'
In a statement earlier this week, US State Department spokesperson Ned Price said that the administration of President Joe Biden was very concerned about the latest development in China's nuclear arms capability and "novel delivery systems".
Reporters travelling with Biden on Wednesday also asked him if he was concerned by the report, and he replied, "Yes".
According to estimates and analysis, hypersonic weapons travel in the upper atmosphere at speeds of up to 6,200 kilometres per hour (3,853 miles per hour) – more than five times the speed of sound, which travels at about 1,235 km/h (767 mph) and evade even the most advanced radar systems.
On Monday, US Senator Angus King described the new weapon as a "strategic game-changers with the dangerous potential to fundamentally undermine strategic stability as we know it".
"The implications of these weapons under development by China or Russia could be catastrophic," the senator from Maine was quoted by reports as saying.
The US is also said to be racing to develop its own hypersonic weapon technology.
According to reports, US military contractors such as Lockheed Martin and Raytheon Technologies are involved in the missiles' development.
Writing for the Foreign Policy magazine, Jeffrey Lewis, a non-proliferation expert at the Middlebury Institute of International Studies, said that China's test was "unwelcome news", but he added that the technology was "not new", pointing out that the Soviet Union deployed the same system during the Cold War.
Lewis, however, warned that the latest development "is yet another step in a pointless, costly, and dangerous arms race".
SOURCE: AL JAZEERA
Mali ex-president Keita dies two years after coup ouster
Mali's interim government issued a statement hailing the memory of the illustrious Keita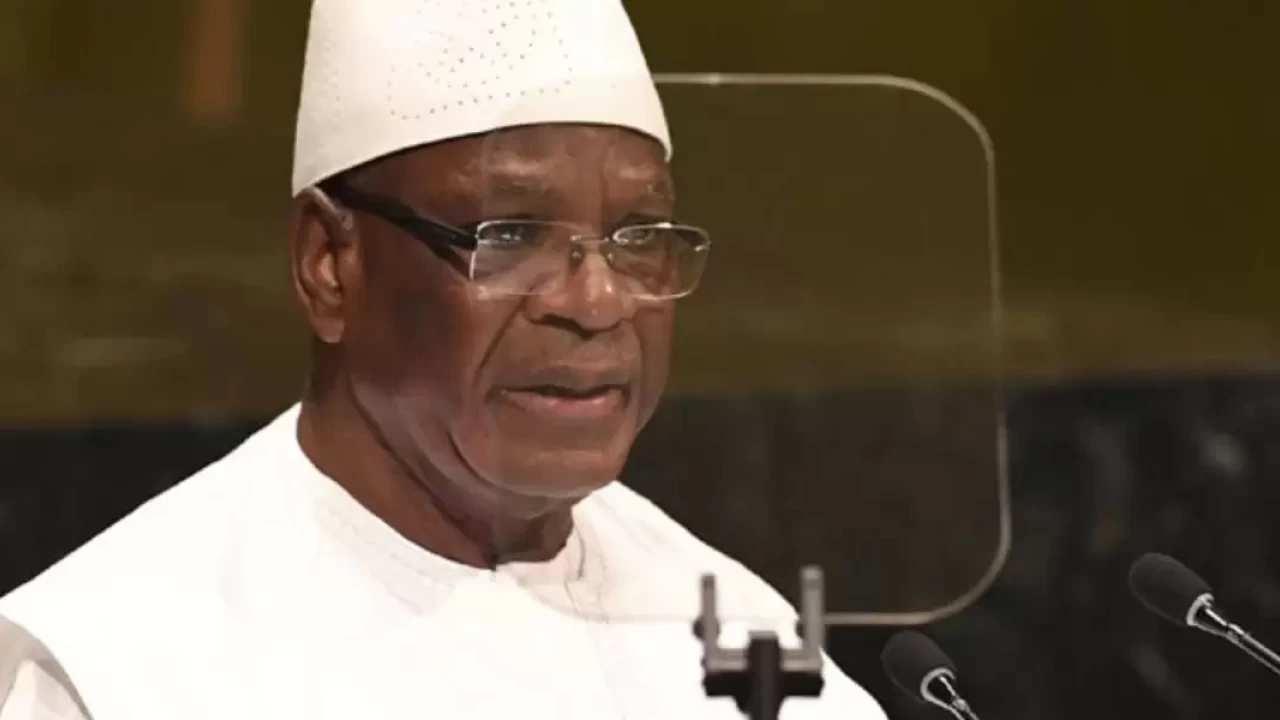 Bamako: Mali's former president Ibrahim Boubacar Keita, who led the West African country from 2013 until he was ousted in a coup in 2020, died at the age of 76 in the capital Bamako on Sunday, his family said.
Looming over most of Keita's presidency was the militant insurgency that has rocked the poor Sahel country since 2012, while his toppling marked the rise of the military junta which is now under regional sanctions for failing to restore civilian rule.
Mali's interim government issued a statement hailing "the memory of the illustrious" Keita, adding that the former president died "after a long illness".
Keita was forced out of office on August 18, 2020, by young military officers who staged an uprising at a base near Bamako before heading into the city, where they seized Keita and other leaders.
Foreign Minister Abdoulaye Diop said he was "saddened to learn of the death of former President Ibrahim Boubacar Keita", adding that "it is with great emotion that I bow before his memory".
Macky Sall, president of neighbouring Senegal, said in a Tweet he was "saddened" by the news, while Niger's ex-president Mahamadou Issoufou, a former comrade of Keita's in the Socialist International, hailed him as "a cultured man, a great patriot and a pan-Africanist".
Politicians and other public figures went to Keita's home southwest of Bamako to offer their condolences, with police guarding the entrances, according to AFP journalists at the scene.
The government statement said funeral plans would be announced at a later date.
– Protests, coups –
In the weeks before the 2020 coup, Keita had been struggling with protests fuelled by his handling of the jihadist insurgency and failure to turn around Mali's floundering economy.
Snail-paced political reforms, decrepit public services and schools, and a widely shared perception of government corruption also fed anti-Keita sentiment, driving tens of thousands of protesters into the streets.
Seized by the putschists, the junta that emerged from the rebellion — under pressure from the West African bloc ECOWAS — released Keita weeks later and returned him to his residence in Bamako, under surveillance.
He suffered a mini-stroke the following month and was sent to the United Arab Emirates for treatment. He had been based at his Bamako home since staying out of public life.
The ruling junta would stage another coup in May 2021, toppling a civilian transitional government.
The junta had vowed to hold elections next month to transition the country back to civilian rule. But at the end of the last year, the junta revised its timetable, saying it could stay in power for up to five years.
In response, ECOWAS agreed to sanction Mali earlier this month, imposing a trade embargo and shutting borders, in a decision backed by the United States, the European Union and former colonial power France.
Landlocked Mali, one of the world's poorest countries, is already feeling the effects of the sanctions, prompting thousands to protest in Bamako on Friday.
– Political veteran –
The son of a civil servant, Keita was born in the southern industrial city of Koutiala, the declining heartland of cotton production.
After studying literature in Mali, Senegal and France, Keita became an adviser for the EU's overseas development fund before heading a development project in northern Mali.
He then rose through the ranks under Alpha Oumar Konare, the country's first democratically elected president.
As a socialist prime minister between 1994 and 2000, he quelled a series of crippling strikes, earning a reputation as a firm leader and helping to set up his landslide election in 2013.
Keita was then re-elected in the 2018 elections, beating opposition leader Soumaila Cisse, who died in December 2020 of Covid.
Cisse's kidnapping by jihadists in March 2020 further illustrated Keita's inability to stop the violence, with rising public outrage culminating in the coup months later.
Source: AFP
Novak arrives in UAE after being deported from Australia
Djokovic spent Saturday night in an immigration detention hotel in Melbourne, but was allowed to leave on Sunday to meet with his legal team.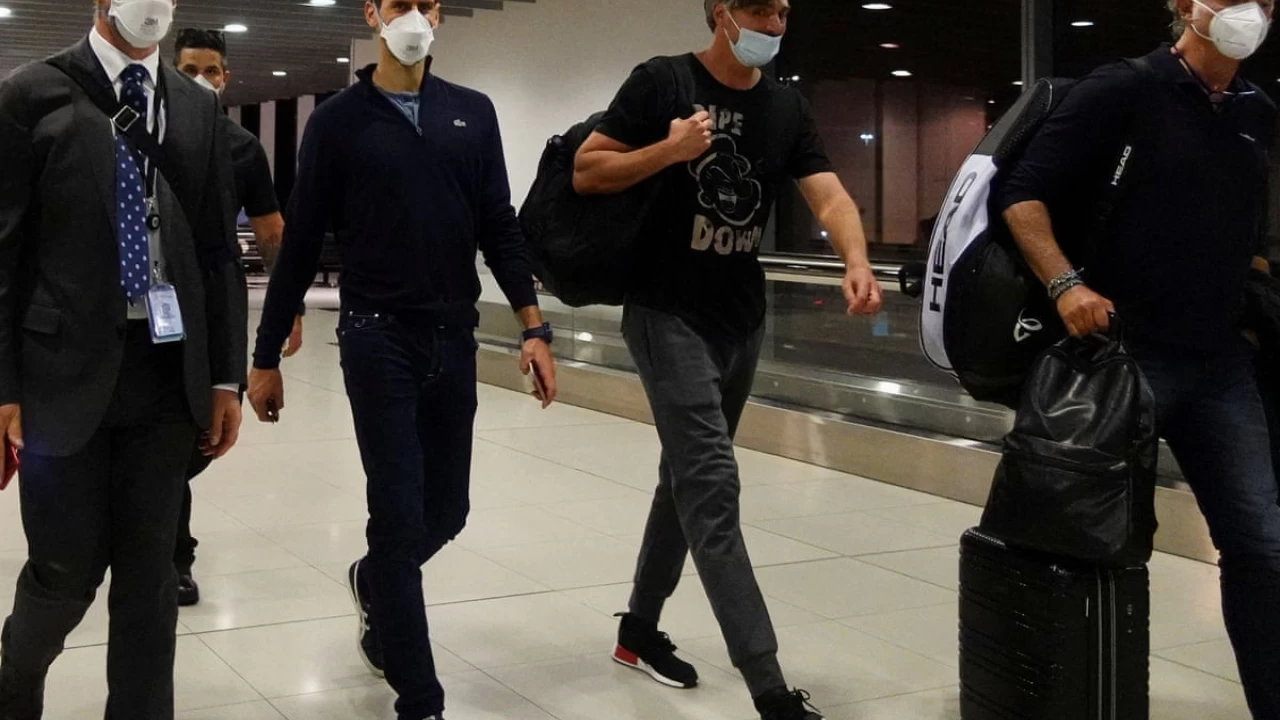 Dubai: Novak Djokovic arrived in Dubai early Monday after his deportation from Australia over its required COVID-19 vaccination ended the No. 1-ranked men's tennis player's hopes of defending his Australian Open title.
The Emirates plane carrying Djokovic touched down after a 13 1/2-hour flight from Melbourne, where he had argued in court he should be allowed to stay in the country and compete in the tournament under a medical exemption due to a coronavirus infection last month.
At Dubai International Airport, arriving passengers wearing mandatory face masks collected their bags and walked out of the cavernous terminal.
It wasn't immediately clear where Djokovic planned to travel next as the Dubai Duty Free tennis tournament, which Djokovic won in 2020, doesn't start until Feb. 14.
Dubai, the commercial capital of the United Arab Emirates (UAE), doesn't require travelers to be vaccinated, though they must show a negative PCR test to board a flight.
Djokovic's visa was initially canceled on January 6 by a border official who decided he didn't qualify for a medical exemption from Australia's rules for unvaccinated visitors. He was exempted from the tournament's vaccine rules because he had been infected with the virus within the previous six months.
He won an appeal to stay for the tournament, but Australia's immigration minister later revoked his visa. Three Federal Court judges decided unanimously Sunday to affirm the immigration minister's right to cancel Djokovic's visa.
Following the deportation orders, the tennis star will not compete in the Australian Open which is due to start on Monday.
Vaccination amid the pandemic was a requirement for anyone at the Australian Open, whether players, their coaches or anyone at the tournament site. More than 95 percent of all Top 100 men and women in their tours' respective rankings are vaccinated. At least two men — American Tennys Sandgren and Frenchman Pierre-Hugues Herbert — skipped the first major tournament of the year due to the vaccine requirement.
Djokovic's attempt to get the medical exemption for not being vaccinated sparked anger in Australia, where strict lockdowns in cities and curbs on international travel have been employed to try to control the spread of the coronavirus since the pandemic began.
In the meantime, people in Serbia say the decision is unfair to tennis star Novak Djokovic.
Sindh announces pay cuts govt employees for not wearing mask
Sindh government directed authorities to deduct one day's salary of all government officials and employees who do not wear a face mask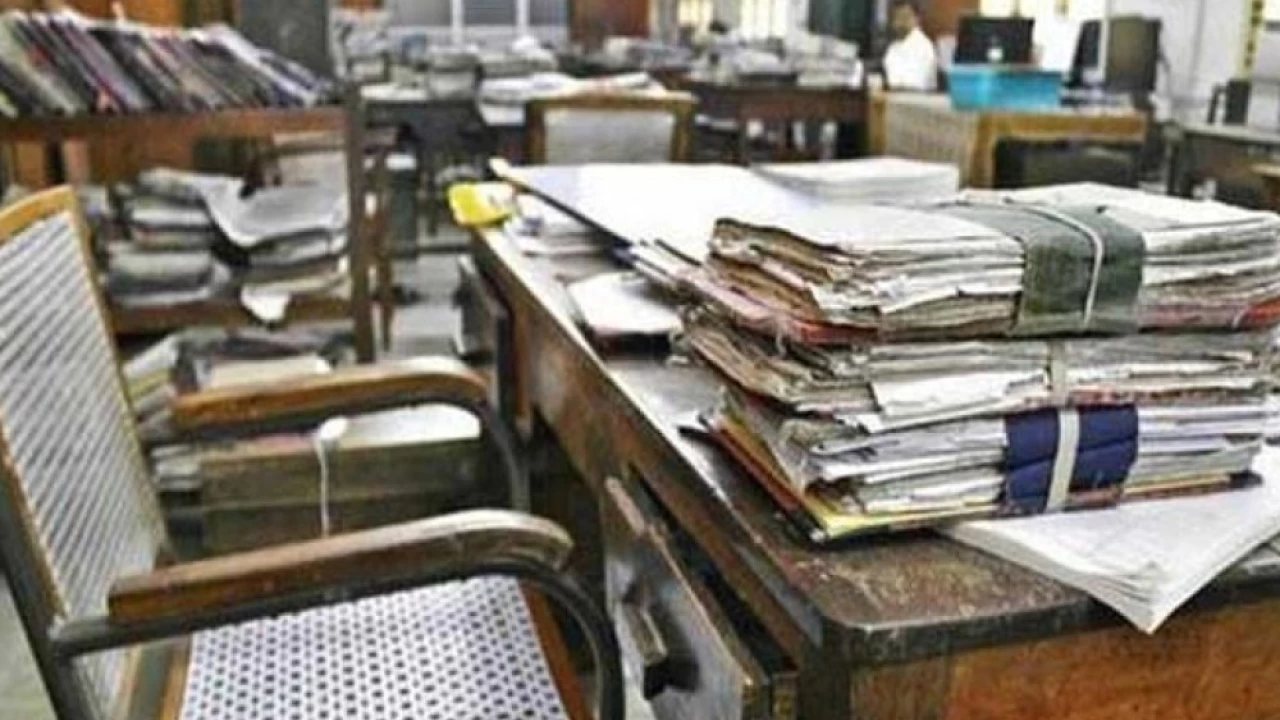 Karachi: The Sindh government has announced to deduct one day salary of all government officials and employees who do not wear a face mask on Sunday.
According to the details, the Sindh government directed authorities to deduct one day's salary of all government officials and employees who do not wear a face mask. The directives have been issued in view of the rising cases of COVID-19 in the province.
A day earlier, a meeting of the provincial coronavirus task force was chaired by Chief Minister Murad Ali Shah at the CM House during which the Shah stated that officials who do not wear masks will face a fine.
It was proposed that one day's wage be deducted from the pay of any government employee who does not wear a mask in the workplace.
Meanwhile, Pakistan witnessed an enormous spike in its daily tally of coronavirus disease (Covid-19) after as many as 4,027 new infections were logged in the last 24 hours, according to morning update by ministry of health.
The country's positivity rate now stands at 7.8% when 4,027 fresh cases were reported. The cumulative tally of the country has now climbed to 1,324,147.
As the fifth wave of COVID-19 intensifies in Pakistan reported 4,027 new coronavirus infections, a new daily record, with authorities linking the spike with the Omicron variant of virus.
According to the latest figures issued by the National Command and Operation Center (NCOC), 3,567 persons were tested positive while 7 died in the past 24 hours— taking Pakistan's COVID death toll to 29,012.
As many as 1,263,584 patients have recovered from the disease.
Punjab
The number of patients swelled to 452,261 in the province with 13,088 causalities.
Sindh
The number of infections has surged to 499,830 in the province, while the death toll has reached 7,694.
Khyber Pakhtunkhwa
The confirmed cases have surged to 182,199 in the province with 5,958 casualties.
Balochistan
There are 33,699 confirmed cases while 367 patients have died from the infection so far.
AJK and Gilgit-Baltistan
There are 34,750 coronavirus cases in the AJK while the death toll has reached 749. On the other hand, there are 10,445 cases in GB with 187 coronavirus deaths.
Islamabad
There are 110,963 cases in the capital city while 969 people have lost their lives.