UK's Queen Elizabeth was hospitalised, discloses palace 
Britain's Queen Elizabeth Alexandra spent a night in King Edward VII Hospital for regular checkup and tests— canceling her tour of Northern Ireland and other endorsed duties.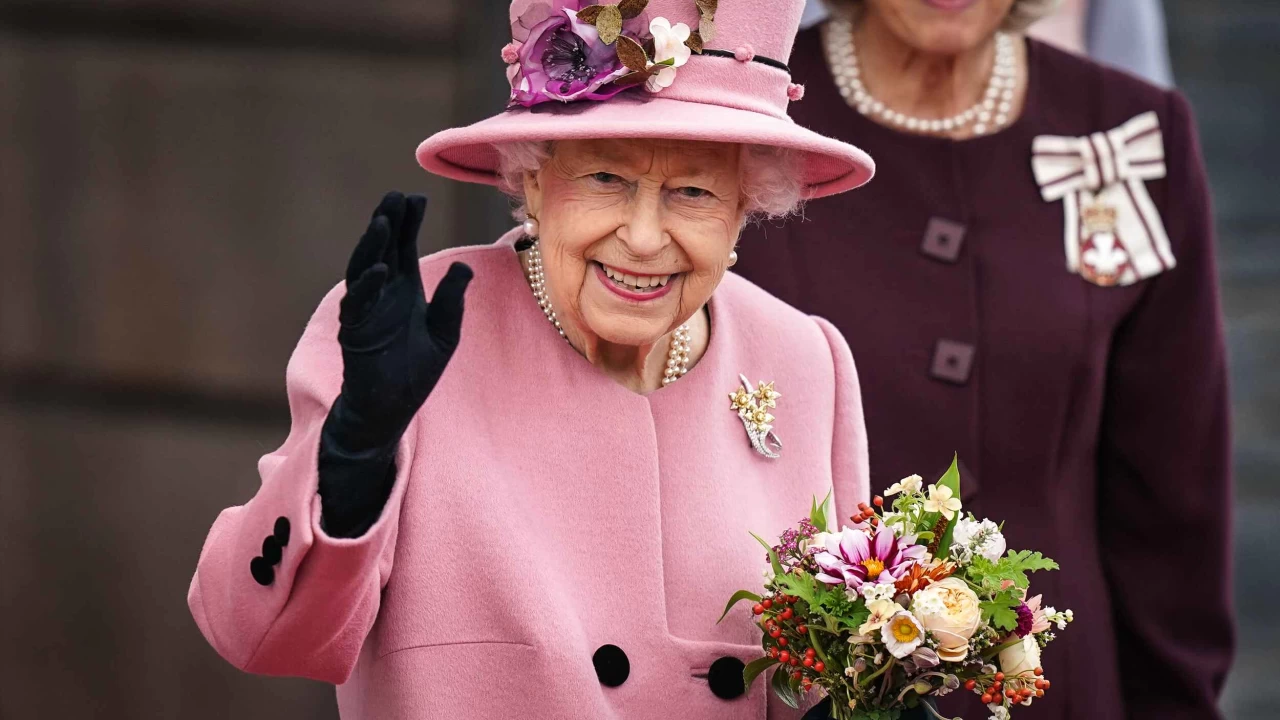 London: Britain's Queen Elizabeth Alexandra spent a night in King Edward VII Hospital for regular checkup and tests— canceling her tour of Northern Ireland and other endorsed duties.
On Wednesday, the royal medic staff got the 95-year-old queen admitted in the hospital for a night over cautionary causes.
The Queen's hospital stay comes as first in eight years. The empress, however, is now back at Windsor Castle.
After her ejection, Buckingham Palace said that she was in "good health" following "preliminary investigations" during her hospital visit.
"Following medical advice to rest for a few days, the Queen attended hospital on Wednesday afternoon for some preliminary investigations, returning to Windsor Castle at suppertime today and remains in good spirits," said royal officials.
The palace said the queen had been told to rest by her medical staff, and that her ailment was not related to coronavirus.
The world's oldest and longest-reigning monarch who next year celebrates 70 years on the throne, is known for her robust health.
The last time she spent a night in hospital was in 2013 when she was suffering from symptoms of gastroenteritis.
Moreover, she was seen using a walking stick for support in public for the first time last month.
Ukraine dispute: US, Russia agree to continue talks despite no breakthrough in FMs meeting
Russia doesn't want Ukraine to be part of NATO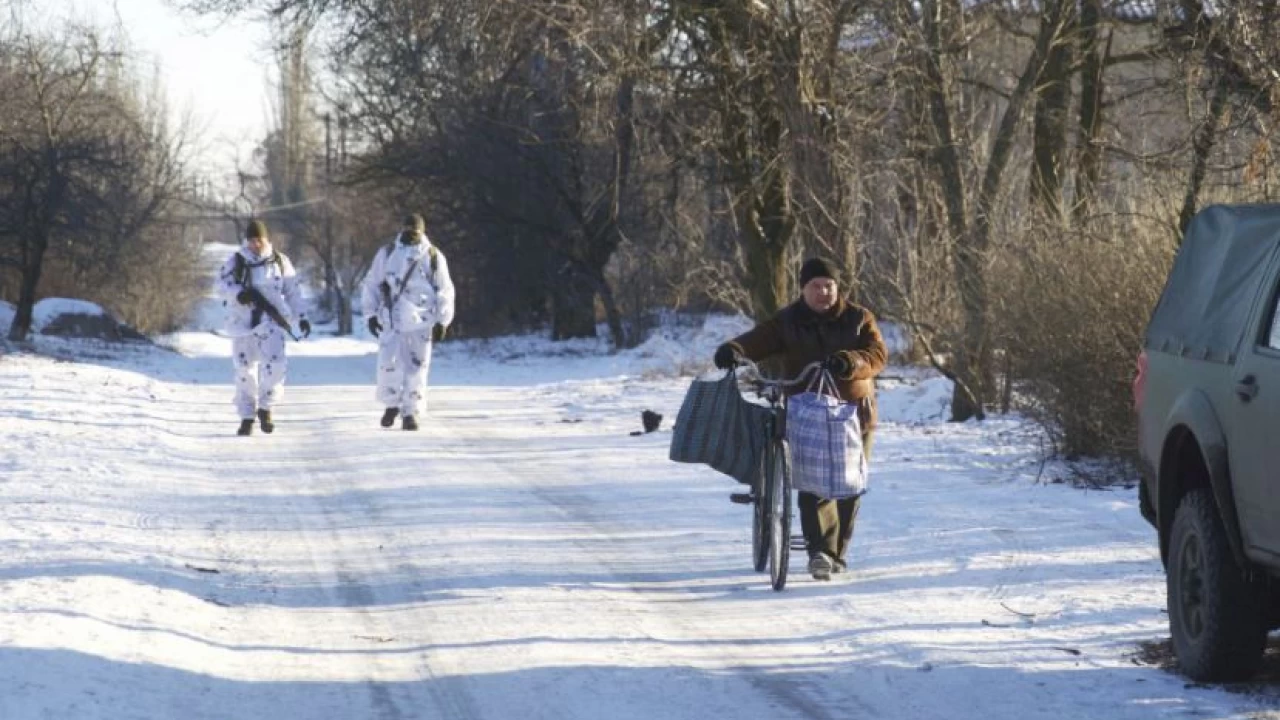 GENEVA: The top US and Russian diplomats made no major breakthrough at talks on Ukraine on Friday but agreed to keep talking to try to resolve a crisis that has stoked fears of a military conflict.
After the talks in Geneva, U.S. Secretary of State Antony Blinken warned of a "swift, severe" response if Russia invades Ukraine after massing troops near its border and Russian Foreign Minister Sergei Lavrov said Moscow was still waiting for a written response to demands for security guarantees.
But both said they were open to further dialogue, and Blinken saw grounds to hope that mutual security concerns could be addressed.
"Based on the conversations we've had -- the extensive conversations -- over the past week and today here in Geneva I think there are grounds for and a means to address some of the mutual concerns that we have about security," Blinken said.
He described the talks as "frank and substantive" and told reporters that Russia now faced a choice.
"It can choose the path of diplomacy that can lead to peace and security, or the path that will lead only to conflict, severe consequences and international condemnation," Blinken said, adding that diplomacy would be preferable.
"We've been clear - if any Russian military forces move across Ukraine's border, that's a renewed invasion. It will be met with swift, severe and a united response from the United States and our partners and allies."
Lavrov said the ball was in Washington's court.
Describing the meeting as open and useful, he said Moscow would understand whether talks were on the right track once it had received a written response to its sweeping security demands from the United States.
"I can't tell you if we're on the right track or the wrong track. We'll understand this when we receive the American response on paper to all the points in our proposal," Lavrov said.
Russia's demands include a halt to NATO's eastward expansion and a pledge that Ukraine will never be allowed to join the Western military alliance.
Blinken said he expected to share with Russia "our concerns and ideas in more detail and in writing next week" and said he and Lavrov had "agreed to further discussions after that".
Russia and the United States could hold another meeting next month to discuss Moscow's demands for security guarantees, Russia's RIA news agency quoted a source in the Russian delegation as saying.
'LET'S NOT GET AHEAD OF OURSELVES'
Lavrov said Russia had worries of its own, "not about invented threats, but real facts that no one hides - pumping Ukraine with weapons, sending hundreds of western military instructors".
Asked about the possibility of a summit between President Vladimir Putin and U.S. President Joe Biden, Lavrov was circumspect.
"Let's not get ahead of ourselves, President Putin is always ready for contacts with President Biden, it's clear these contacts need to be seriously prepared," he said.
Washington's hopes of building a united front of opposition to Moscow were complicated by U.S. President Joe Biden's comments at a news conference on Wednesday in which he suggested that allies might be divided on how to respond to a "minor incursion" by Russia into Ukraine.
Before Friday's meeting, Blinken swung through Europe to try to shore up U.S. allies' commitments to hit Russia with economic sanctions if it goes ahead with an invasion of Ukraine.
In Kyiv on Wednesday, Blinken assured Ukraine of U.S. support. Blinken, before meeting German, French and British officials in Berlin on Thursday, said Russian President Vladimir Putin could order an invasion imminently.
Blinken's deputy, Wendy Sherman, and Lavrov's deputy, Sergei Ryabkov, also met in Geneva last week, without a breakthrough.
SOURCE: REUTERS
124 snakes found with dead body in US home
Pythons, rattlesnakes, cobras and black mambas were among the snakes found inside the home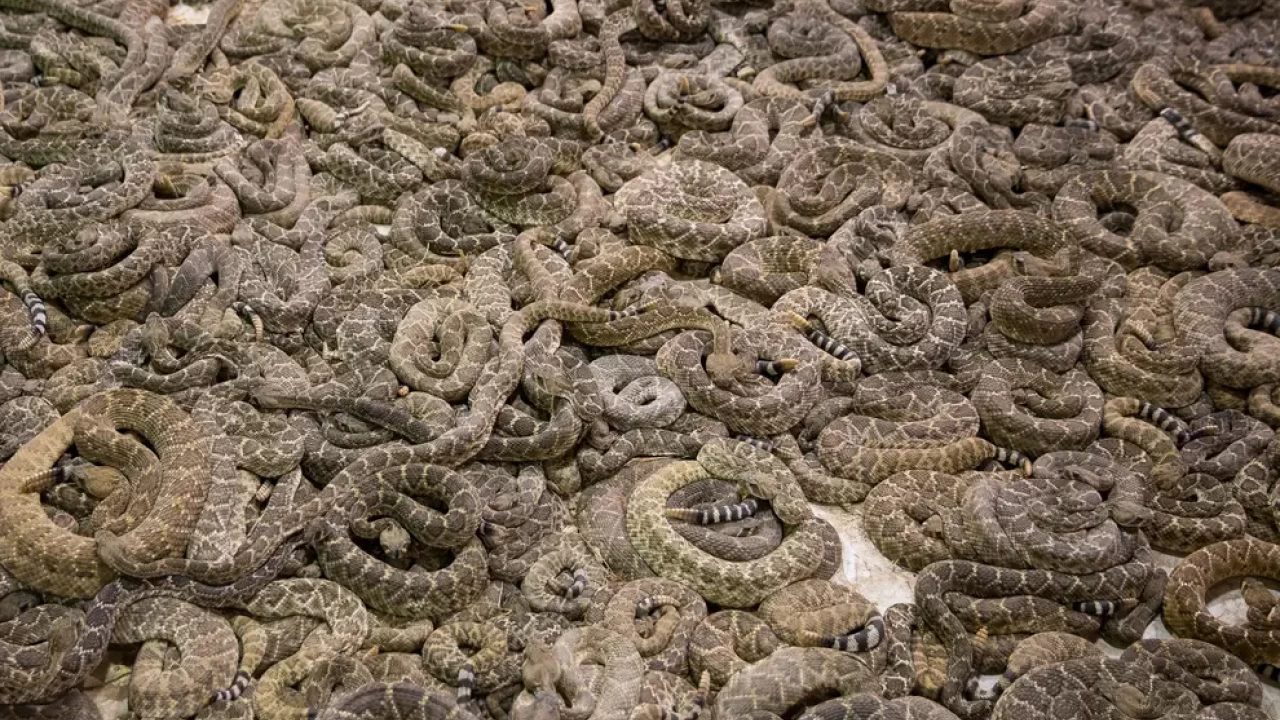 In a horrible discovery, the dead body of a man – surrounded by at least 124 snakes – was found inside a house in Maryland, United States.
The Independent reported that the incident took place in Charles Countyof Maryland. The snakes, some of which were identified to be venomous, were kept inside cages when police reached the man's home at around 6pm on Wednesday, the Charles County sheriff's office said.
Police said that the man had kept the snakes, some of which were venomous, inside a cage in his house.
One of the deceased man's neighbours, after not seeing him for a day, had gone to check in on him.
The neighbour told the police that he peeped into the house through a window after no one answered the door and saw the man, 49, lying on the floor unconscious.
He then decided to call 911 for help. When emergency services arrived and examined the man, he was found to be dead.
Police added that the cause of death is yet to be determined, adding that "no obvious signs of foul play have been found so far."
"Inside the house, more than 100 venomous and non-venomous snakes of different varieties were discovered in tanks situated on racks," the Charles County Sheriff's Office said, per the report.
The man had kept different types of snakes in his house, including pythons, rattlesnakes, cobras and black mambas, police said, adding that animal control officials were examining the snakes.
The chief animal control officer of the county told police that they had "not encountered an incident like this in more than 30 years of experience."
"Charles County Animal Control is coordinating rescue efforts relating to the reptiles with assistance from reptile experts from North Carolina and Virginia," the police said.
It should be noted that Maryland's law prohibits people from keeping snakes as pets.
Pakistan wants to establish friendly relation with India
FO says Pakistan is committed to have meaningful, constructive and result-oriented dialogue with India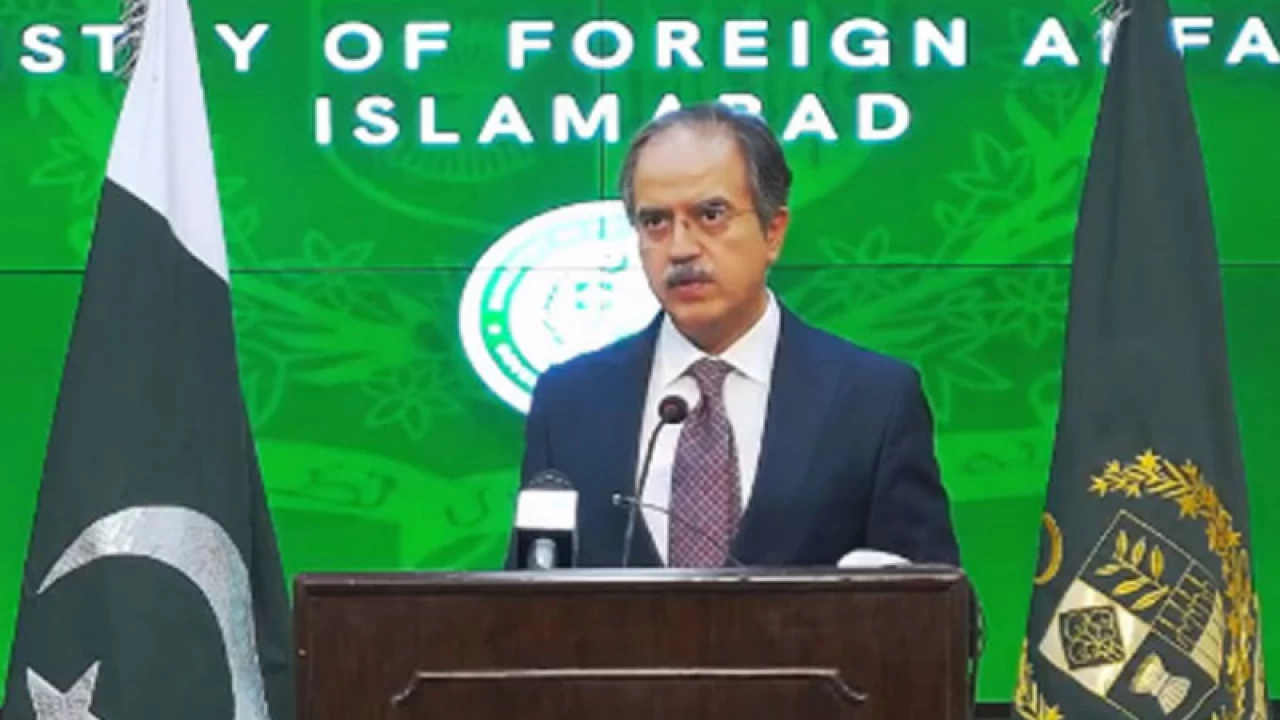 Islamabad: Foreign Office (FO) spokesperson Asim Iftikhar Ahmed has said that Pakistan wants to establish peaceful and friendly relations with all its neighbours including India.
Responding to questions during his weekly press briefing in Islamabad on Friday, the FO spokesperson maintained that Pakistan is committed to have meaningful, constructive and result-oriented dialogue with India, but the onus is on New Delhi to take necessary steps to create an enabling environment.
Talking about Pak-India relations, he said ties are not good since the unilateral and illegal actions taken by the Indian regime on August 5, 2019 in the Indian Illegally Occupied Jammu and Kashmir.
Responding to another question regarding continued oppression by the Indian forces in the held territory, the spokesperson said the international community needs to do more in checking atrocities against the innocent people of Kashmir.
Answering a query regarding return of Pakistani students to China, Asim Iftikhar said Pakistani authorities are taking up this issue with the relevant Chinese quarters so that Pakistani students can go back to China to pursue their education