Indian Punjab CM visits Kartarpur to mark Baba Guru Nanak birth anniversary
Flanked by his cabinet members Indian Punjab Chief Minister Charanjit Singh Channi visited the Gurdwara Darbar Sahib Kartarpur through Kartarpur Corridor on Thursday.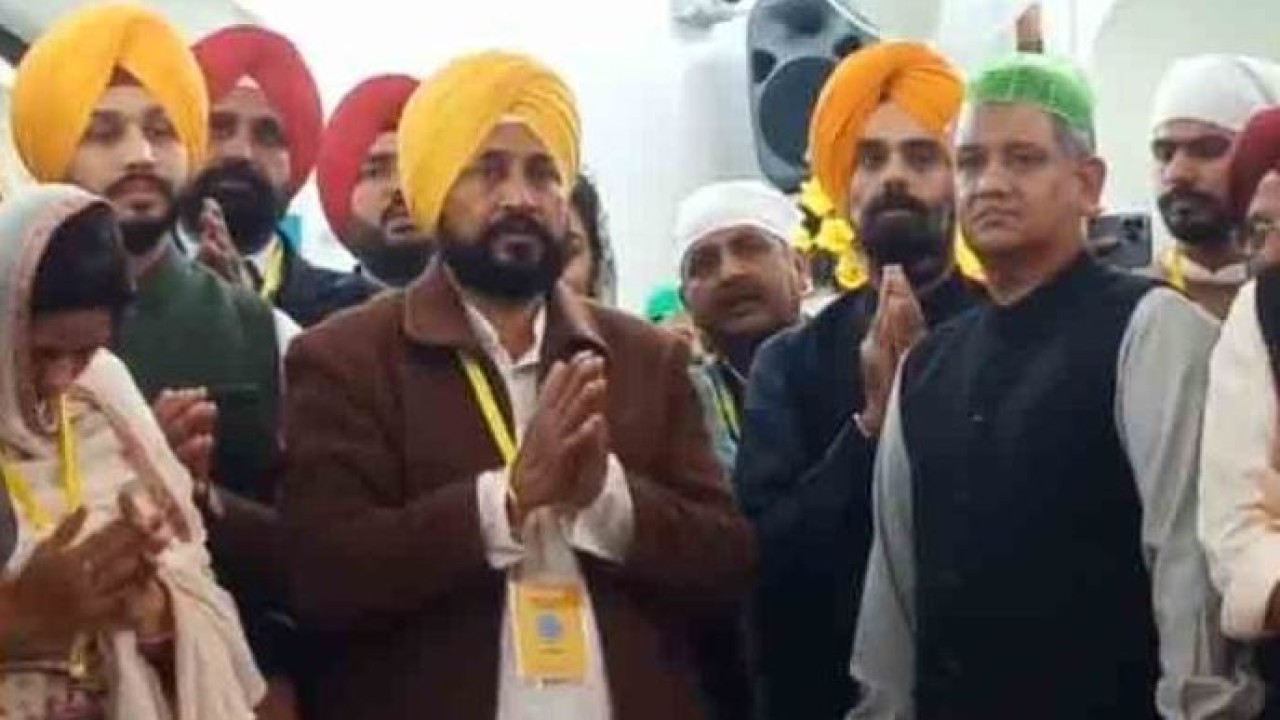 Channi, with a group of 30 people, visited Gurdwara Darbar Sahib Kartarpur on the second day of the reopening of the route, which remained suspended for some 20 months following the COVID-19 outbreak.
Evacuee Trust Property Board spokesperson Amir Hashmi said that another delegation of Sikh Yatrees from India also visited the gurdwara.
The first batch of 28 Indian Sikhs, including women, visited the gurdwara on Wednesday through Kartarpur corridor on the first day of its reopening.
Kartarpur Corridor Project Management Unit Chief Executive Officer Muhammad Latif, Pakistan Sikh Gurdwara Parbandhak Committee office-bearers and Gujranwala Commissioner greeted the Sikh Yatrees, who arrived here a day before the annual commemoration of the birthday of Baba Guru Nanak.
Latif said that over 100 Indian pilgrims were expected to visit the historic gurdwara on Thursday.
Pakistan Sikh Gurdwara Prabandhak Committee (PSGPC) president Sardar Ameer Singh greeted and received them on their arrival.
A Foreign Office spokesperson had earlier said Indian Punjab Deputy Chief Minister Sukhjinder Singh Randhawa and Om Prakash Soni, along with Punjab Congress President Navjot Singh Sidhu will also visit Pakistan.
Rajasthan Cabinet Minister Harish Chaudhry and eight members of the Indian Punjab Legislative Assembly will also be part of the delegation, the FO spokesperson's statement had said.
However, Sidhu's media adviser, Surinder Dalla, later said the Punjab Congress president will visit Kartarpur Corridor to pay obeisance on November 20, and not today.
New Covid variant triggers global alarm, stock markets tumble
Authorities around the world reacted with alarm on Friday to a new coronavirus variant found in South Africa, with the EU and Britain among those tightening border controls as researchers sought to establish out if the mutation was vaccine-resistant.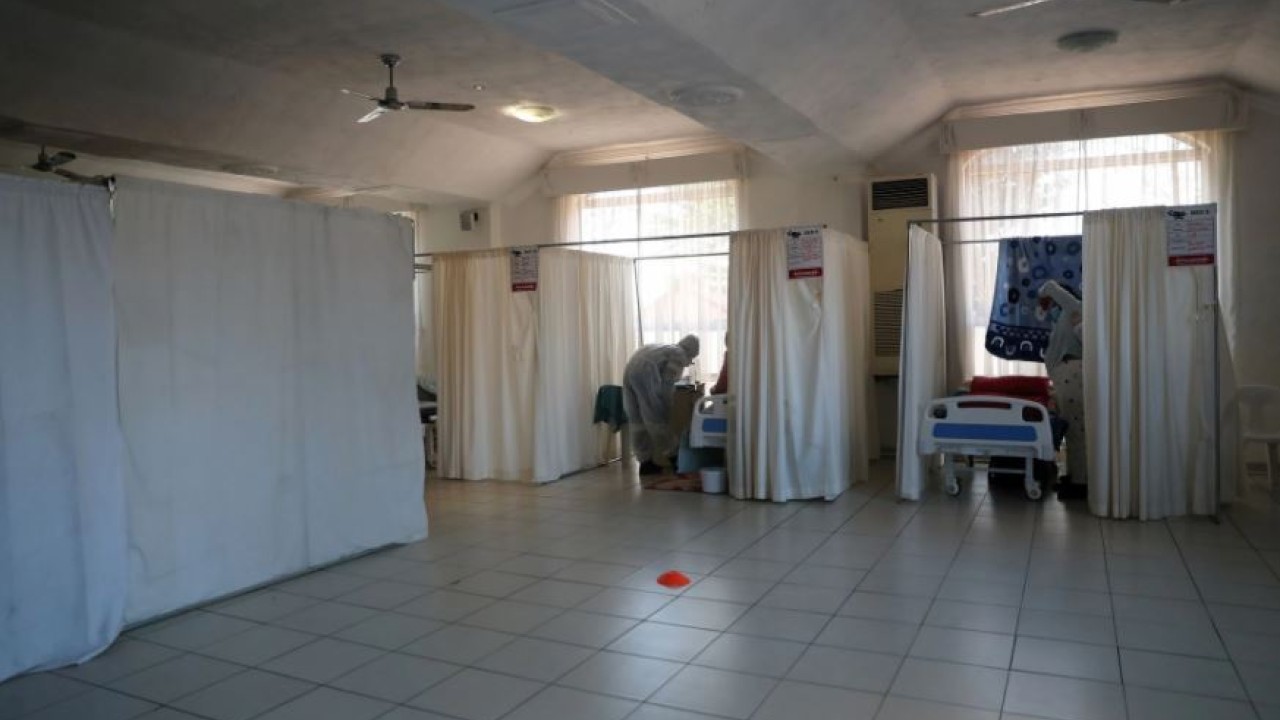 Hours after Britain banned flights from South Africa and neighbouring countries and asked travellers returning from there to quarantine, the World Health Organization (WHO) cautioned against hasty travel bans.
"It's really important that there are no knee-jerk responses here," said the WHO's emergencies director Mike Ryan, praising South Africa's public health institutions for picking up the new variant of the virus that causes COVID-19.
"Because we've seen in the past, the minute that there is any mention of any kind of variation, then everyone is closing borders and restricting travel."
The WHO said it would take weeks to determine how effective vaccines were against the variant. read more
South Africa's Health Minister Joe Phaahla called the travel restrictions "unjustified", though he also said preliminary studies suggested the new variant may be more transmissible.
European Commission chief Ursula von der Leyen said the EU also aimed to halt air travel from the region. Several other countries including India, Japan and Israel toughened curbs. read more
"It is now important that all of us in Europe act very swiftly, decisively and united," von der Leyen said. "All air travel to these countries should be suspended until we have a clearer understanding about the danger posed by this new variant."
In Washington, top U.S. infectious disease official Anthony Fauci said no decision had been made on a possible U.S. travel ban. There was no indication that the variant was in the United States, and it was unclear whether it was resistant to current vaccines, he told CNN. read more
The news nonetheless pummelled global stocks and oil, which plunged 10%, on fears that new restrictions would hit the travel industry and already shaky economies across southern Africa. read more
'MOST SIGNIFICANT VARIANT'
The variant has a spike protein that is dramatically different to the one in the original coronavirus that vaccines are based on, the UK Health Security Agency said, raising fears about how current vaccines will fare.
"As scientists have described, (this is) the most significant variant they've encountered to date," British Transport Secretary Grant Shapps told Sky News.
In Geneva the WHO - whose experts on Friday discussed the risks that the variant, called B.1.1.529, presents - warned against travel curbs for now. read more
It would take several weeks to determine the variant's transmissibility and the effectiveness of vaccines, WHO spokesperson Christian Lindmeier said, noting that 100 sequences of it had been reported so far.
British health minister Sajid Javid said the sequence of the variant was first uploaded by Hong Kong from someone travelling from South Africa.
"It is highly likely that it has now spread to other countries," Javid told lawmakers.
SOURCE: REUTERS
Aleem Khan decides to resign as provincial minister
Sources revealed that the senior minister had expressed his desire during a meeting with Prime Minister Imran Khan.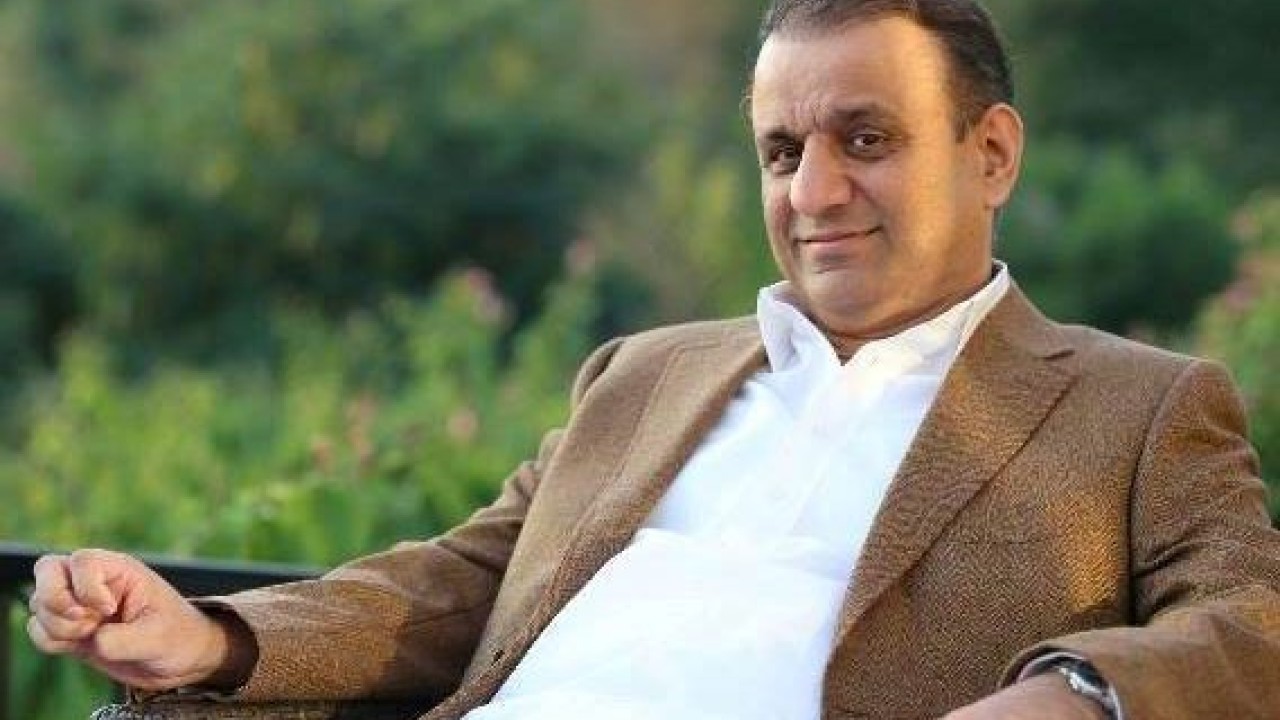 Lahore: Pakistan Tehreek-e-Insaf (PTI) leader Abdul Aleem Khan Friday decided to resign as Senior Minister of Punjab and provincial food minister.
According to sources, Aleem Khan had taken the decision due to his unexplained personal issues.
Reports quoting sources revealed that the senior minister had expressed his desire during a meeting with Prime Minister Imran Khan.
Aleem Khan, who was serving as senior minister and holding the portfolio of food.
It is pertinent to mention here that Aleem Khan had resigned twice before and rejoined the provincial cabinet back in April 2020.
Great achievement, Punjab becomes polio-free province
'The fact that the province is polio-free is a great achievement of the Punjab government'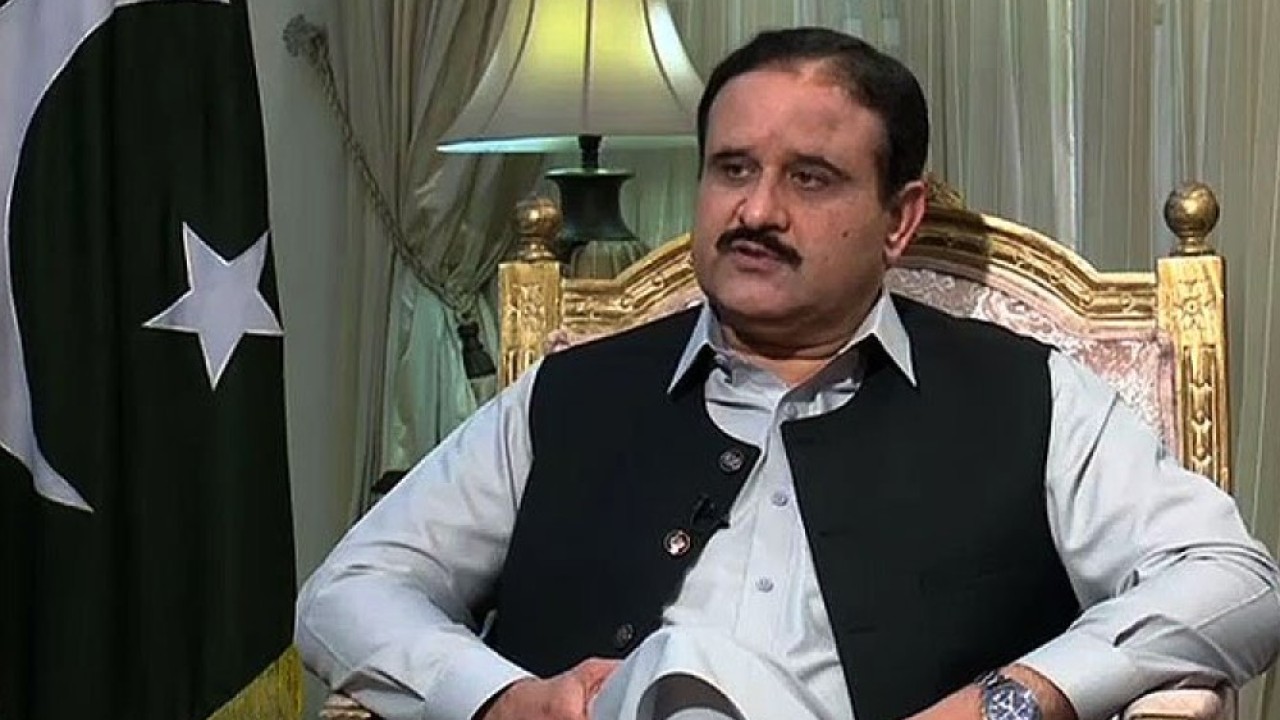 Lahore: Punjab government under the leadership of Chief Minister Sardar Usman Bazdar has achieved significant success, the province has become polio-free after all environmental samples collected from the sewerage water for poliovirus from different cities including the provincial capital Lahore tested negative.
According to details, a high-level meeting was held under the chairmanship of Punjab Chief Minister Usman Bazdar in which the officials of the Health Department gave a briefing over the significant outcomes of measures taken to eradicate the poliovirus.
Punjab Chief Minister Usman Buzdar said that it is a big achievement of the provincial government following the blessing of Allah Almighty and a positive outcome of teamwork. He said the efforts of the provincial health department and anti-polio teams are commendable.
The chief minister vowed that the anti-polio vaccination campaign will be continued to immunize the children to prevent the new generation from the life-threatening disease.
The Punjab Chief Minister said that despite the province being polio-free, the polio vaccination campaign would be continued continuously and children below the age of 5 years would be given the anti-polio vaccine as per schedule.
CM Usman Buzdar said that anti-polio vaccination is necessary to prevent our children from disabilities. He added that the children in Punjab are being administered anti-polio drops alongside the vaccination of measles and rubella.