Building catches fire in Karachi
Karachi: A fire broke out in a building near Joria Bazaar Chalia Galli in Karachi on early Friday.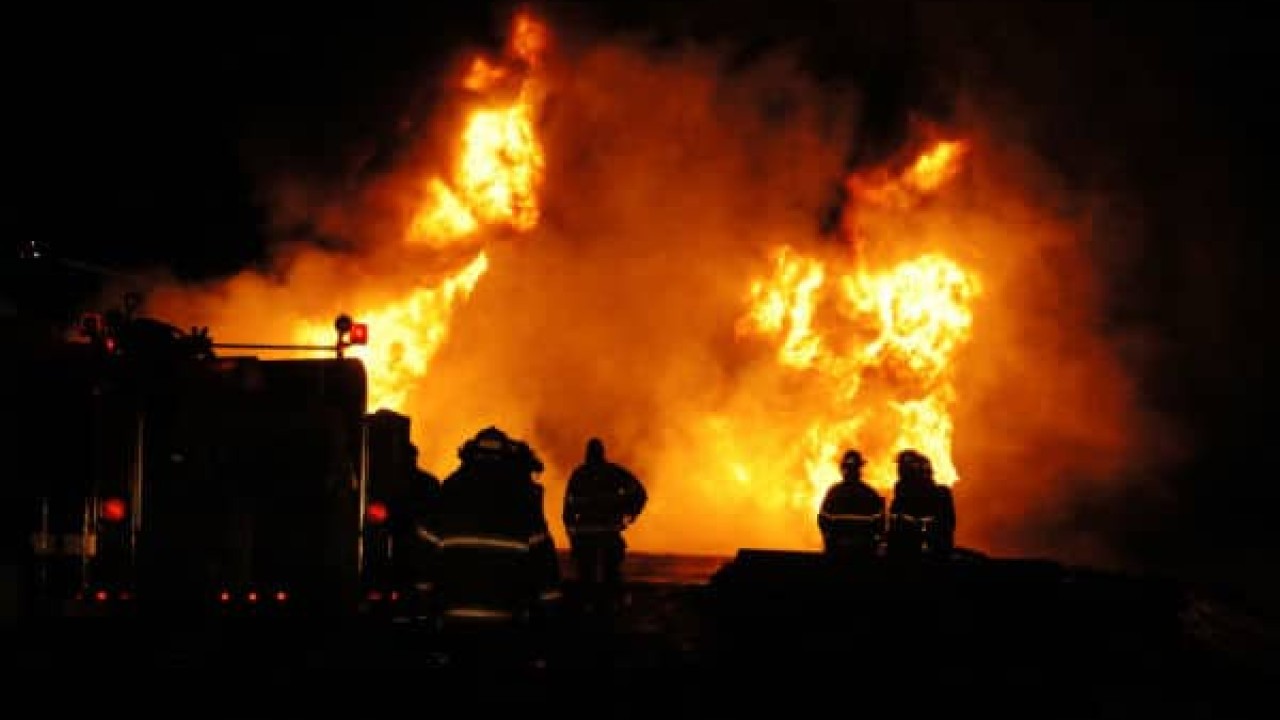 Three fire tenders dispatched to the scene are in the process of firefighting, the City Fire Brigade service told GNN.
In another incident, a cloth godown caught fire near Toori Bangash Khyber Gate in Aurangi Town. Firfighters are at the scene to battle the flames.
AMC's Lt Gen Nigar Johar becomes first female to be appointed as colonel commandant
Lieutenant General Nigar became the first female ever to be appointed as Colonel Commandant of Army Medical Corps (AMC), the Inter-Services Public Relations said Friday.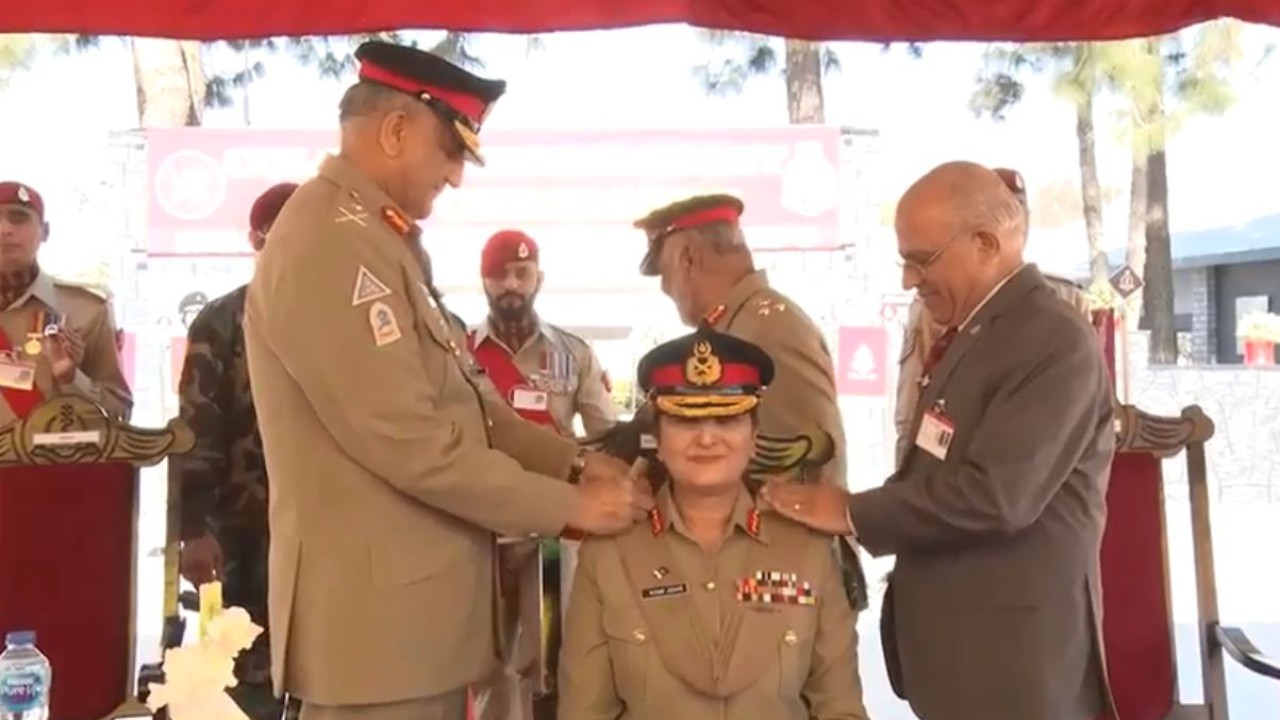 Chief of Army Staff General Qamar Javed Bajwa pinned the badges of the new rank on Lt Gen Johar's uniform during a ceremony at AMC Centre to formally install her to the new post, the military's media wing said in a statement.
Speaking on the occasion, Gen Bajwa said that the appointment of Lt Gen Johar as the first female army official to have three stars on her uniform is "indeed, a matter of immense pride for Pakistan Army and the country".
The Army chief also lauded AMC's contributions in ensuring high standards of healthcare in peace and war.
"AMC has always answered the call of duty during natural calamities, both inland and abroad. Our doctors and paramedical staff have been the frontline warriors against COVID-19, displaying exemplary commitment and resolve for the safety and well-being of the people of Pakistan," he said.
He concluded by saying that keeping pace with the rapid advancements in medical science is imperative for doctors and paramedics to keep themselves at par with the modern militaries and best healthcare practices across the globe.
According to ISPR, Genenral Bajwa also laid a floral wreath at Yadgar-e-Shuhada at the AMC Centre on the occasion and offered fateha.
'Variant of concern': WHO names new Covid variant as Omicron
The World Health Organisation (WHO) on Friday classified the B.1.1.529 variant detected in South Africa as a SARS-CoV-2 "variant of concern," saying it may spread more quickly than other forms.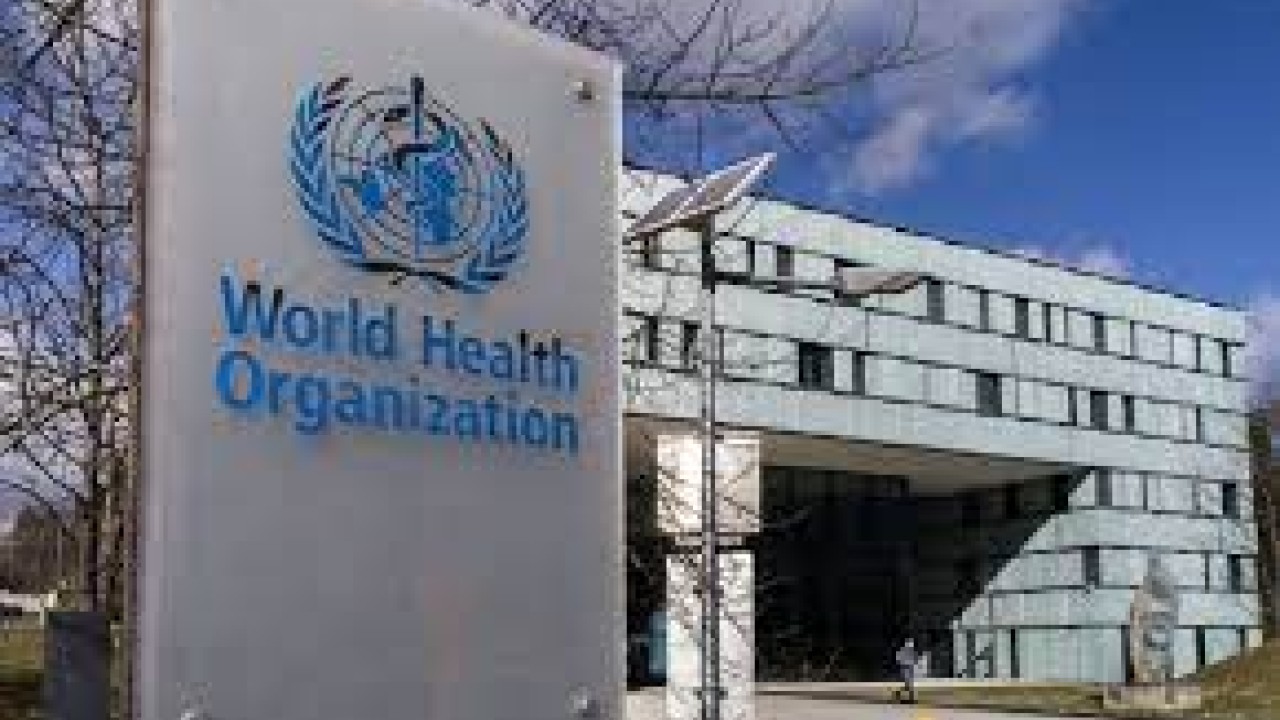 Preliminary evidence suggested there is an increased risk of reinfection and there had been a "detrimental change in COVID-19 epidemiology," it said in a statement after a closed meeting of independent experts who reviewed the data.
Infections in South Africa had risen steeply in recent weeks, coinciding with detection of the variant now designated as omicron, WHO said.
"This variant has a large number of mutations, some of which are concerning. Preliminary evidence suggests an increased risk of reinfection with this variant, as compared to other (variants of concern), it said.
Omicron is the fifth variant to carry such a designation.
"This variant has been detected at faster rates than previous surges in infection, suggesting that this variant may have a growth advantage," the WHO said.
Current PCR tests continue to successfully detect the variant, it said.
Earlier, the WHO cautioned countries against hastily imposing travel restrictions linked to the variant of COVID-19, saying they should take a "risk-based and scientific approach".
Global authorities reacted with alarm to the new variant detected in South Africa, with the EU and Britain among those tightening border controls as scientists sought to find out if the mutation was vaccine-resistant. L1N2SH089
"At this point, implementing travel measures is being cautioned against," WHO spokesman Christian Lindmeier told a U.N. briefing in Geneva. "The WHO recommends that countries continue to apply a risk-based and scientific approach when implementing travel measures."
It would take several weeks to determine the variant's transmissibility and the effectiveness of vaccines and therapeutics against it, he said, noting that 100 sequences of the variant have been reported so far.
People should continue to wear masks whenever possible, avoid large gatherings, ventilate rooms and maintain hand hygiene, Lindmeier added.
Mike Ryan, WHO's emergency director, praised South African public health institutions for picking up the signal of the new variant.
But he warned that while some countries had systems in place to do this, the situation elsewhere was often unclear.
"So it's really important that there are no knee-jerk responses here. Especially with relation to South Africa," he said. "Because we've seen in the past, the minute that there is any mention of any kind of variation, then everyone is closing borders and restricting travel."
SOURCE: REUTERS
Oil plummets $10 a barrel as new Covid variant spooks investors
News of the variant has caused ructions in a market previously caught between producer and consumer nations.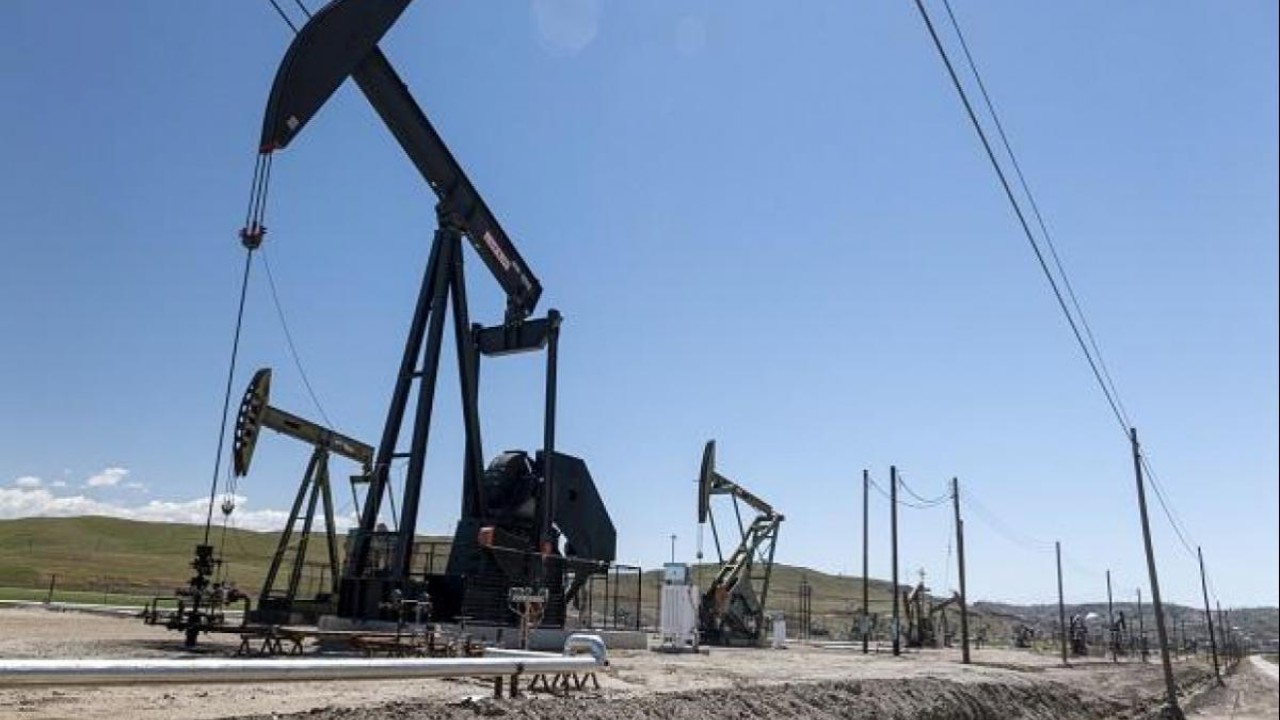 Oil prices dropped about $10 a barrel on Friday, their largest one-day drop since April 2020, as a new variant of the coronavirus spooked investors and added to concerns that a supply surplus could swell in the first quarter.
Oil fell with global equities markets on fears the variant could dampen economic growth and fuel demand.
The World Health Organization has designated the new variant as "of concern," according to the South African health minister, while Britain, Guatemala and European countries are among those to restrict travel from southern Africa, where the variant was detected. read more
Top U.S. infectious disease official Dr. Anthony Fauci said on Friday that a ban on flights from southern Africa was a possibility.
Brent crude fell $8.62, or 10.5%, to $73.60 a barrel by 12:45 p.m. EST (1745 GMT).
U.S. West Texas Intermediate (WTI) crude was down $9.36, or 11.9%, at $69.03 a barrel, in high volume trading after Thursday's Thanksgiving holiday in the United States.
Both contracts were heading for their fifth week of losses and their steepest falls in absolute terms since April 2020, when WTI turned negative for the first time.
News of the variant has caused ructions in a market previously caught between producer and consumer nations.
"The biggest fear is that it will be resistant to vaccines and be a massive setback for countries that have reaped the benefits from their rollouts," said Craig Erlam, senior market analyst at OANDA.
OPEC+ is also monitoring developments around the variant, sources said on Friday, with some expressing concern that it may worsen the oil market outlook less than a week before a meeting to set policy.
Scientists have so far only detected the B.1.1.529 variant in relatively small numbers, mainly in South Africa but also in Botswana, Hong Kong and Israel, but they are concerned by its high number of mutations which could make it vaccine-resistant and more transmissible. read more
Drug makers Pfizer and BioNTech said if necessary they would be able to redesign their shot within 6 weeks and ship initial batches within 100 days.
The foreign ministry said South Africa would speak to Britain to try to get it to reconsider its travel ban.
"Our immediate concern is the damage that this decision will cause to both the tourism industries and businesses of both countries," Foreign Minister Naledi Pandor said in a statement.
Oil prices rose early in the week as the Organization of the Petroleum Exporting Countries and its allies (OPEC+) suggested it could taper production in response to a strategic release from large consuming countries that are members of the International Energy Agency. read more
Such a release was likely to swell supplies in coming months, an OPEC source said, based on findings of a panel of experts that advises OPEC ministers.
The forecasts cloud the outlook for a Dec. 2 meeting when the group will discuss whether to adjust its plan to increase output by 400,000 barrels per day in January and beyond.
"OPEC's initial assessment of the co-ordinated (stockpile) release and the sudden appearance of a new variant of the coronavirus raises serious concerns about economic growth and the oil balance in coming months," PVM analyst Tamas Varga said.
SOURCE: REUTERS