45 killed as bus catches fire on highway in Bulgaria 
The ill-fated bus was reportedly travelling from Turkey to North Macedonia.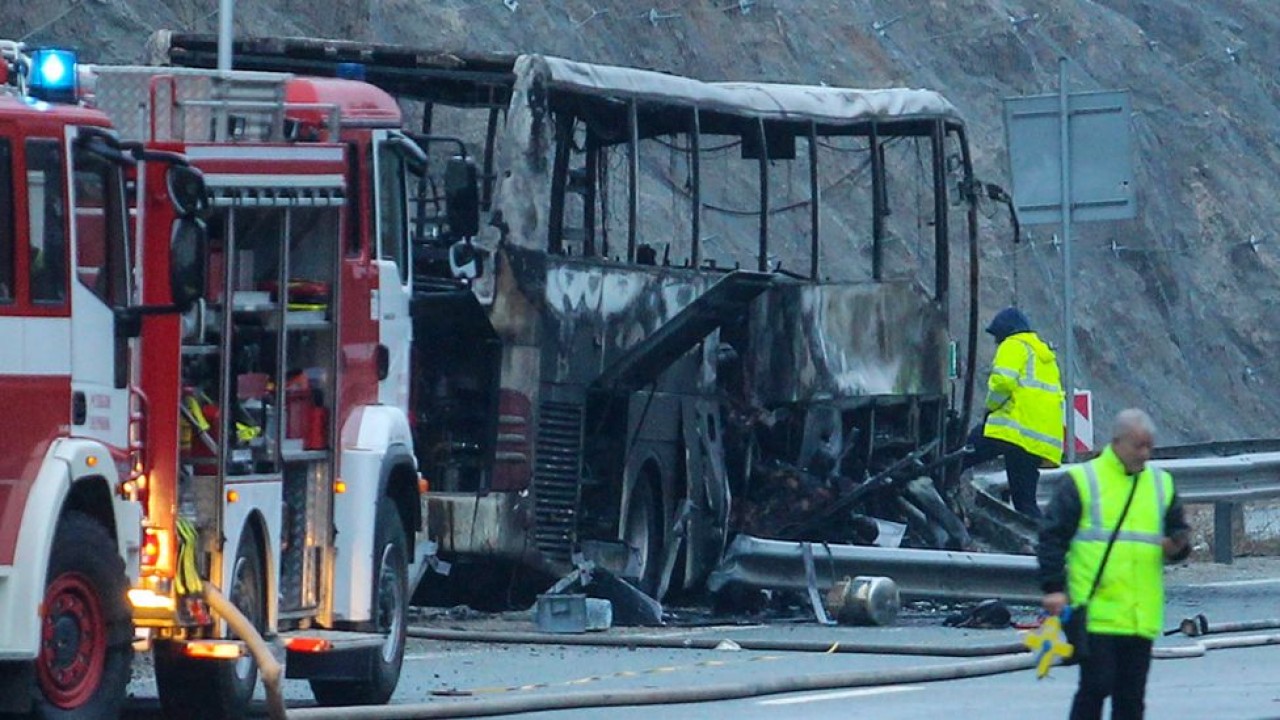 Sofia: At least 45 people were killed when a bus with North Macedonian plates caught fire on a highway in western Bulgaria on Tuesday, said officials.
The ill-fated bus was reportedly travelling from Turkey to North Macedonia.
There were children among the victims, and seven people with burns were rushed to hospital.
"At least 45 people were killed after a bus caught fire and crashed, or crashed and then caught fire," said officials.
The accident happened around 2:00 am. The site of the accident is cut off.
Most of the victims were from North Macedonia, an official from the North Macedonia embassy in Sofia said.
A Bulgarian interior ministry official said it was unclear if the bus had caught fire and then crashed or burst into flames after crashing.
Officials said the bus appeared to have hit a highway barrier and pictures showed a section of the road where the barrier had been shorn off.
No other vehicles were involved in the accident.
The victims have not yet been named, but officials said they included children and young people, aged between 20 and 30.
victims had been completely burned,
Yesterday, at least nine people died in a fire in a nursing home in the Varna region.
'Variant of concern': WHO names new Covid variant as Omicron
The World Health Organisation (WHO) on Friday classified the B.1.1.529 variant detected in South Africa as a SARS-CoV-2 "variant of concern," saying it may spread more quickly than other forms.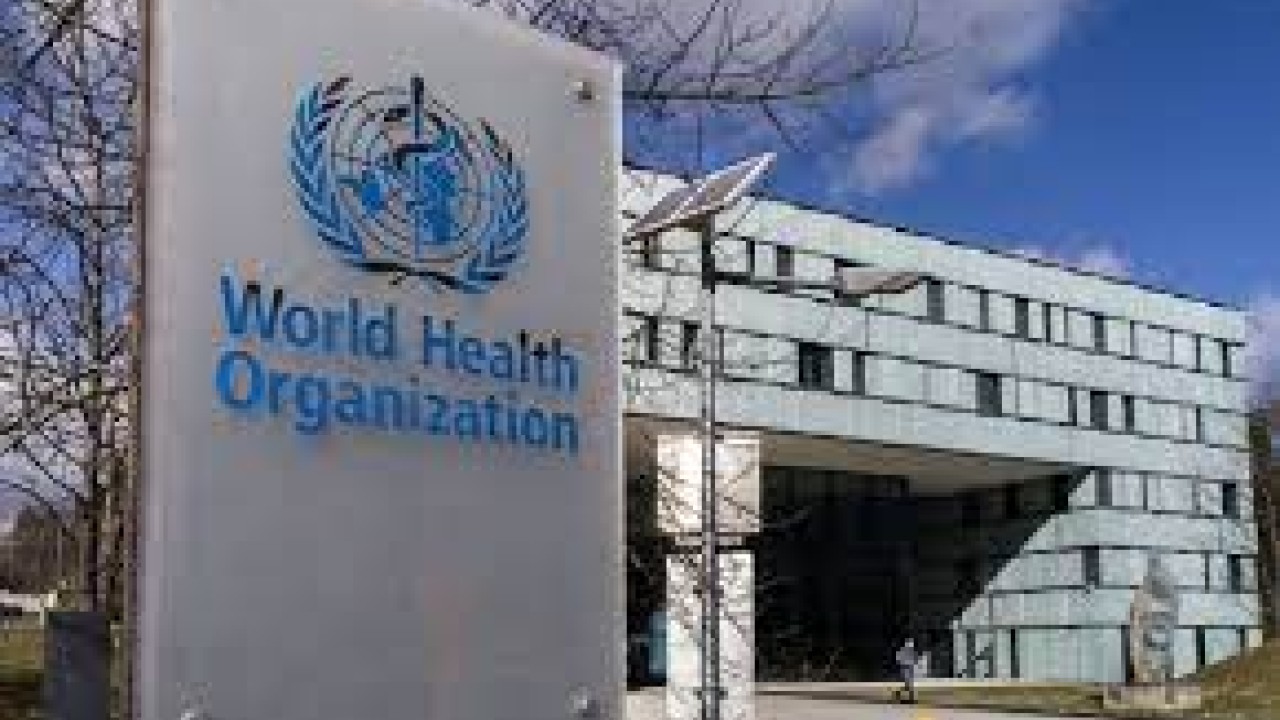 Preliminary evidence suggested there is an increased risk of reinfection and there had been a "detrimental change in COVID-19 epidemiology," it said in a statement after a closed meeting of independent experts who reviewed the data.
Infections in South Africa had risen steeply in recent weeks, coinciding with detection of the variant now designated as omicron, WHO said.
"This variant has a large number of mutations, some of which are concerning. Preliminary evidence suggests an increased risk of reinfection with this variant, as compared to other (variants of concern), it said.
Omicron is the fifth variant to carry such a designation.
"This variant has been detected at faster rates than previous surges in infection, suggesting that this variant may have a growth advantage," the WHO said.
Current PCR tests continue to successfully detect the variant, it said.
Earlier, the WHO cautioned countries against hastily imposing travel restrictions linked to the variant of COVID-19, saying they should take a "risk-based and scientific approach".
Global authorities reacted with alarm to the new variant detected in South Africa, with the EU and Britain among those tightening border controls as scientists sought to find out if the mutation was vaccine-resistant. L1N2SH089
"At this point, implementing travel measures is being cautioned against," WHO spokesman Christian Lindmeier told a U.N. briefing in Geneva. "The WHO recommends that countries continue to apply a risk-based and scientific approach when implementing travel measures."
It would take several weeks to determine the variant's transmissibility and the effectiveness of vaccines and therapeutics against it, he said, noting that 100 sequences of the variant have been reported so far.
People should continue to wear masks whenever possible, avoid large gatherings, ventilate rooms and maintain hand hygiene, Lindmeier added.
Mike Ryan, WHO's emergency director, praised South African public health institutions for picking up the signal of the new variant.
But he warned that while some countries had systems in place to do this, the situation elsewhere was often unclear.
"So it's really important that there are no knee-jerk responses here. Especially with relation to South Africa," he said. "Because we've seen in the past, the minute that there is any mention of any kind of variation, then everyone is closing borders and restricting travel."
SOURCE: REUTERS
Crypto miners are using hacked cloud accounts, Google warns
Cryptocurrency miners are using hacked Google Cloud accounts for computationally-intensive mining purposes, Google has warned.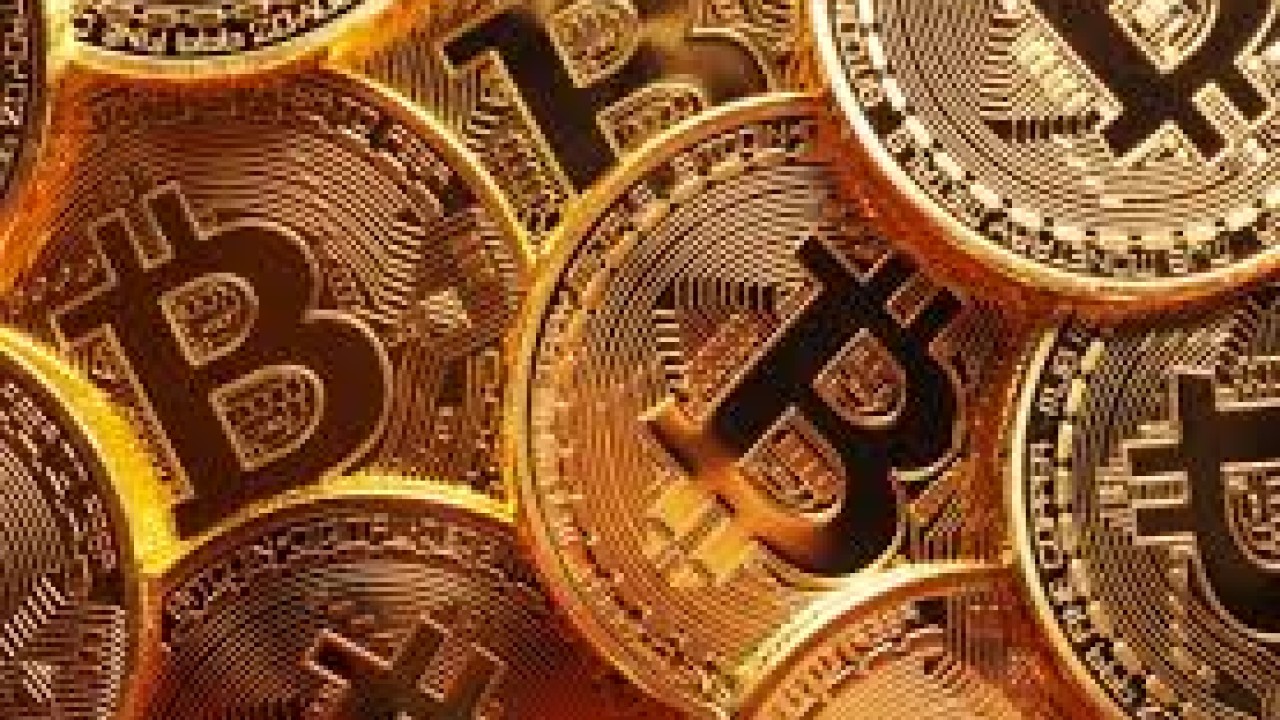 The search giant's cybersecurity team provided details of the security breach in a report published Wednesday. The so-called "Threat Horizons" report aims to provide intelligence that allows organizations to keep their cloud environments secure.
"Malicious actors were observed performing cryptocurrency mining within compromised Cloud instances," Google wrote in an executive summary of the report.
Cryptocurrency mining is a for-profit activity that often requires large amounts of computing power, which Google Cloud customers can access at a cost. Google Cloud is a remote storage platform where customers can keep data and files off-site.
Google said 86% of 50 recently compromised Google Cloud accounts were used to perform cryptocurrency mining. In the majority of the breaches, cryptocurrency mining software was downloaded within 22 seconds of the account being compromised, Google said.
Around 10% of the compromised accounts were also used to conduct scans of other publicly available resources on the internet to identify vulnerable systems, while 8% of instances were used to attack other targets.
Bitcoin, the world's most popular cryptocurrency, has been criticized for being too energy intensive. Bitcoin mining uses more energy than some entire countries. In May, police raided a suspected cannabis farm to find it was in fact an illegal bitcoin mine.
"The cloud threat landscape in 2021 was more complex than just rogue cryptocurrency miners, of course," wrote Bob Mechler, director of the office of the chief information security officer at Google Cloud, and Seth Rosenblatt, security editor at Google Cloud, in a blog post.
They said Google researchers also exposed a phishing attack by Russian group APT28/Fancy Bear at the end of September, adding that Google blocked the attack.
Google researchers also identified a North Korean government-backed threat group which posed as Samsung recruiters to send malicious attachments to employees at several South Korean anti-malware cybersecurity companies, they added.
SOURCE: CNBC
AMC's Lt Gen Nigar Johar becomes first female to be appointed as colonel commandant
Lieutenant General Nigar became the first female ever to be appointed as Colonel Commandant of Army Medical Corps (AMC), the Inter-Services Public Relations said Friday.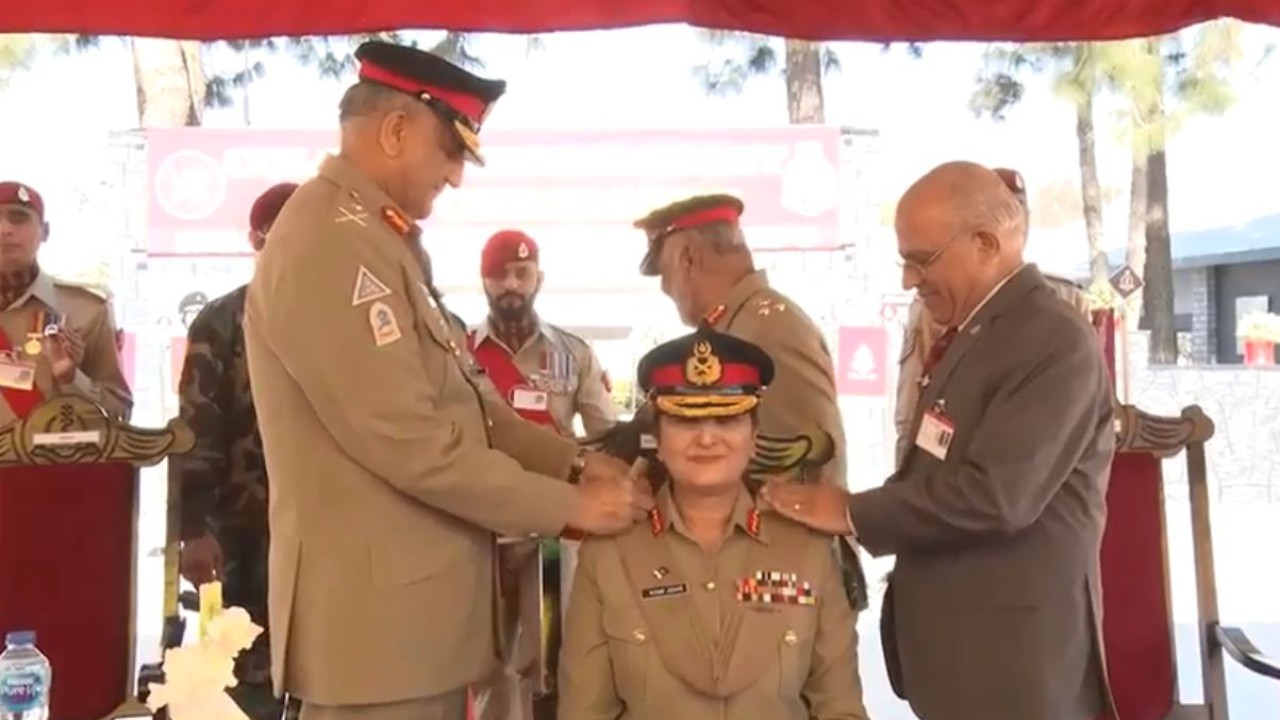 Chief of Army Staff General Qamar Javed Bajwa pinned the badges of the new rank on Lt Gen Johar's uniform during a ceremony at AMC Centre to formally install her to the new post, the military's media wing said in a statement.
Speaking on the occasion, Gen Bajwa said that the appointment of Lt Gen Johar as the first female army official to have three stars on her uniform is "indeed, a matter of immense pride for Pakistan Army and the country".
The Army chief also lauded AMC's contributions in ensuring high standards of healthcare in peace and war.
"AMC has always answered the call of duty during natural calamities, both inland and abroad. Our doctors and paramedical staff have been the frontline warriors against COVID-19, displaying exemplary commitment and resolve for the safety and well-being of the people of Pakistan," he said.
He concluded by saying that keeping pace with the rapid advancements in medical science is imperative for doctors and paramedics to keep themselves at par with the modern militaries and best healthcare practices across the globe.
According to ISPR, Genenral Bajwa also laid a floral wreath at Yadgar-e-Shuhada at the AMC Centre on the occasion and offered fateha.