British Prince Charles to open new AstraZeneca centre
Prince Charles, son of Queen Elizabeth and heir to the throne, will take a walking tour of the centre and give a short address at the opening.
London: Britain's Prince Charles will formally open a new 1 billion pound ($1.3 billion) AstraZeneca research and development (R&D) facility on Tuesday, as the company aims to fuel the growth of its drug pipeline.
AstraZeneca has supplied two billion doses of its COVID-19 vaccine, developed at Oxford University, and is also looking to bring a preventative antibody cocktail against COVID-19 to market.
But while the company is setting up a separate division for vaccine and antibody therapies in light of the coronavirus pandemic, it has also strengthened other areas of research
Earlier this year, AstraZeneca completed the $39 billion purchase of rare-disease specialist Alexion.
"Our new Discovery Centre in Cambridge raises the bar for sustainable R&D and global collaboration across our industry," Chief Executive Pascal Soriot said in a statement.
"It will allow us to break new boundaries in the understanding of disease biology, bring life-changing medicines to patients and power the next stage of our company's growth."
AstraZeneca, which has a large portfolio of treatments for diseases like cancer, heart disease and diabetes, said the centre would support research into specialised medicines and next-generation therapeutics, including gene-editing and cell therapies.
Prince Charles, son of Queen Elizabeth and heir to the throne, will take a walking tour of the centre and give a short address at the opening.
124 snakes found with dead body in US home
Pythons, rattlesnakes, cobras and black mambas were among the snakes found inside the home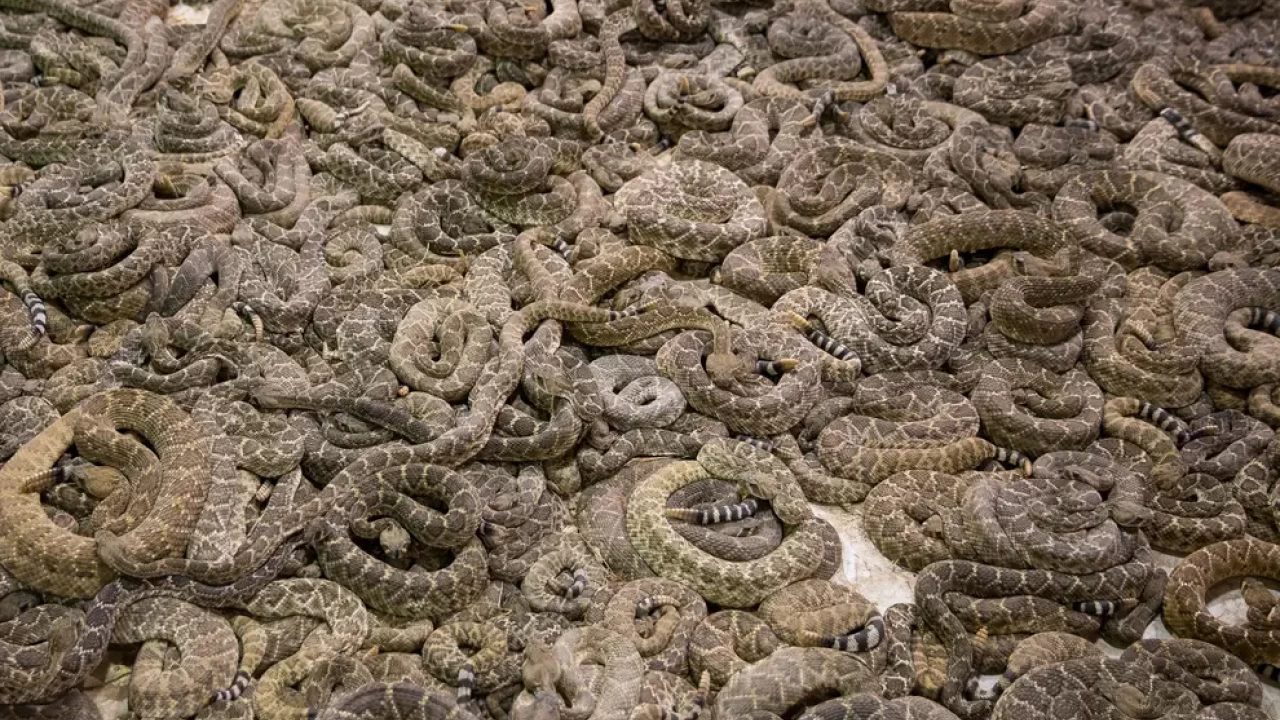 In a horrible discovery, the dead body of a man – surrounded by at least 124 snakes – was found inside a house in Maryland, United States.
The Independent reported that the incident took place in Charles Countyof Maryland. The snakes, some of which were identified to be venomous, were kept inside cages when police reached the man's home at around 6pm on Wednesday, the Charles County sheriff's office said.
Police said that the man had kept the snakes, some of which were venomous, inside a cage in his house.
One of the deceased man's neighbours, after not seeing him for a day, had gone to check in on him.
The neighbour told the police that he peeped into the house through a window after no one answered the door and saw the man, 49, lying on the floor unconscious.
He then decided to call 911 for help. When emergency services arrived and examined the man, he was found to be dead.
Police added that the cause of death is yet to be determined, adding that "no obvious signs of foul play have been found so far."
"Inside the house, more than 100 venomous and non-venomous snakes of different varieties were discovered in tanks situated on racks," the Charles County Sheriff's Office said, per the report.
The man had kept different types of snakes in his house, including pythons, rattlesnakes, cobras and black mambas, police said, adding that animal control officials were examining the snakes.
The chief animal control officer of the county told police that they had "not encountered an incident like this in more than 30 years of experience."
"Charles County Animal Control is coordinating rescue efforts relating to the reptiles with assistance from reptile experts from North Carolina and Virginia," the police said.
It should be noted that Maryland's law prohibits people from keeping snakes as pets.
Next two 'Mission: Impossible' movies starring Tom Cruise delayed until 2023, 2024
The new dates for the films are July 14, 2023, for the seventh installment, and June 28, 2024, for the eighth movie in the series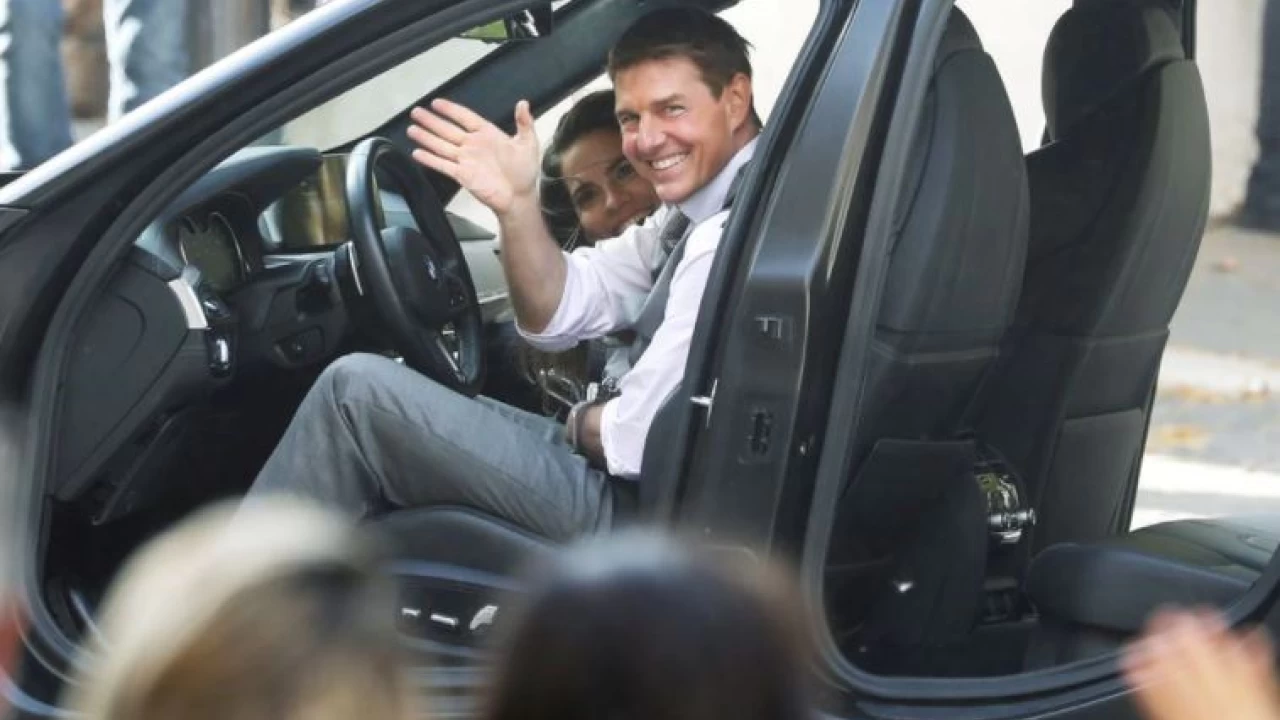 The seventh and eighth movies in the "Mission: Impossible" franchise starring Tom Cruise have been delayed until 2023 and 2024 because of the COVID-19 pandemic, producers Paramount Pictures and Skydance said in a statement on Friday.
"Mission: Impossible 7" had been scheduled to debut in movie theaters in September 2022, followed by "Mission: Impossible 8" in July 2023.
The new dates for the films are July 14, 2023, for the seventh installment, and June 28, 2024, for the eighth movie in the series.
"After thoughtful consideration, Paramount Pictures and Skydance have decided to postpone the release dates for Mission: Impossible 7 & 8 in response to delays due to the ongoing pandemic," the companies said in a statement.
Theater chains, including AMC Entertainment and Cinemark Holdings Inc, are still trying to recover from extended closures during the pandemic.
SOURCE: REUTERS
Ukraine dispute: US, Russia agree to continue talks despite no breakthrough in FMs meeting
Russia doesn't want Ukraine to be part of NATO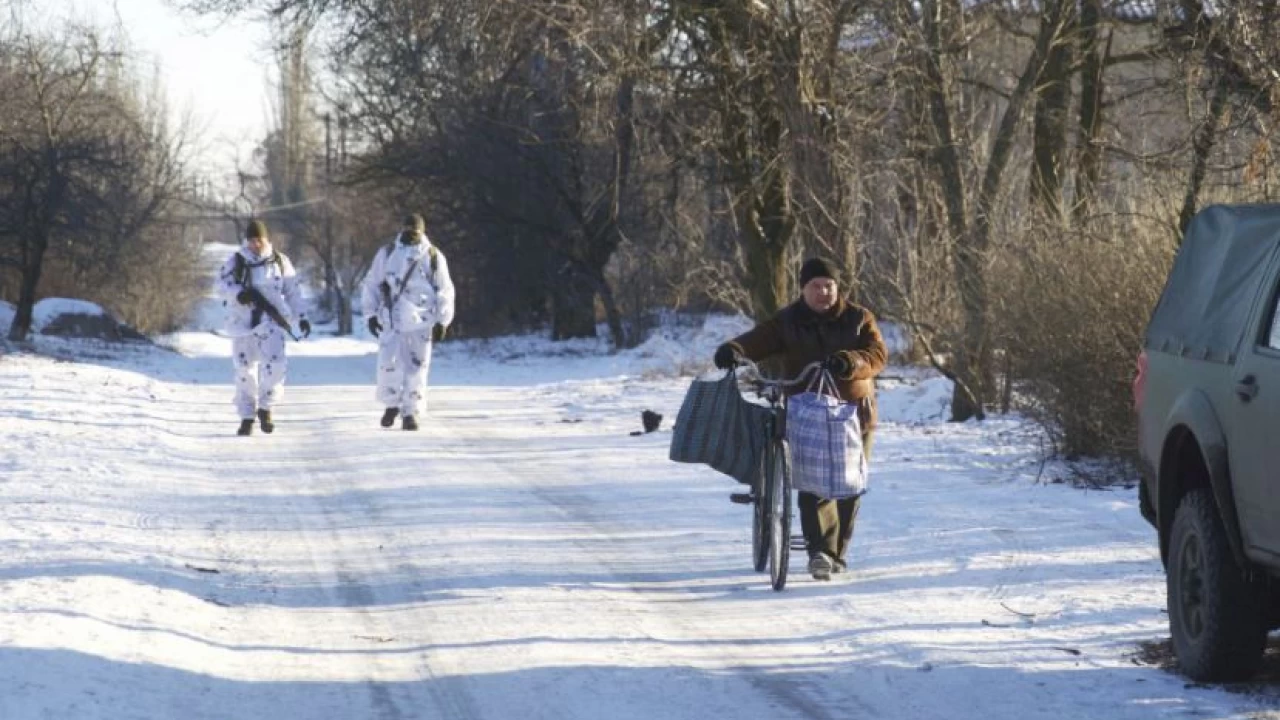 GENEVA: The top US and Russian diplomats made no major breakthrough at talks on Ukraine on Friday but agreed to keep talking to try to resolve a crisis that has stoked fears of a military conflict.
After the talks in Geneva, U.S. Secretary of State Antony Blinken warned of a "swift, severe" response if Russia invades Ukraine after massing troops near its border and Russian Foreign Minister Sergei Lavrov said Moscow was still waiting for a written response to demands for security guarantees.
But both said they were open to further dialogue, and Blinken saw grounds to hope that mutual security concerns could be addressed.
"Based on the conversations we've had -- the extensive conversations -- over the past week and today here in Geneva I think there are grounds for and a means to address some of the mutual concerns that we have about security," Blinken said.
He described the talks as "frank and substantive" and told reporters that Russia now faced a choice.
"It can choose the path of diplomacy that can lead to peace and security, or the path that will lead only to conflict, severe consequences and international condemnation," Blinken said, adding that diplomacy would be preferable.
"We've been clear - if any Russian military forces move across Ukraine's border, that's a renewed invasion. It will be met with swift, severe and a united response from the United States and our partners and allies."
Lavrov said the ball was in Washington's court.
Describing the meeting as open and useful, he said Moscow would understand whether talks were on the right track once it had received a written response to its sweeping security demands from the United States.
"I can't tell you if we're on the right track or the wrong track. We'll understand this when we receive the American response on paper to all the points in our proposal," Lavrov said.
Russia's demands include a halt to NATO's eastward expansion and a pledge that Ukraine will never be allowed to join the Western military alliance.
Blinken said he expected to share with Russia "our concerns and ideas in more detail and in writing next week" and said he and Lavrov had "agreed to further discussions after that".
Russia and the United States could hold another meeting next month to discuss Moscow's demands for security guarantees, Russia's RIA news agency quoted a source in the Russian delegation as saying.
'LET'S NOT GET AHEAD OF OURSELVES'
Lavrov said Russia had worries of its own, "not about invented threats, but real facts that no one hides - pumping Ukraine with weapons, sending hundreds of western military instructors".
Asked about the possibility of a summit between President Vladimir Putin and U.S. President Joe Biden, Lavrov was circumspect.
"Let's not get ahead of ourselves, President Putin is always ready for contacts with President Biden, it's clear these contacts need to be seriously prepared," he said.
Washington's hopes of building a united front of opposition to Moscow were complicated by U.S. President Joe Biden's comments at a news conference on Wednesday in which he suggested that allies might be divided on how to respond to a "minor incursion" by Russia into Ukraine.
Before Friday's meeting, Blinken swung through Europe to try to shore up U.S. allies' commitments to hit Russia with economic sanctions if it goes ahead with an invasion of Ukraine.
In Kyiv on Wednesday, Blinken assured Ukraine of U.S. support. Blinken, before meeting German, French and British officials in Berlin on Thursday, said Russian President Vladimir Putin could order an invasion imminently.
Blinken's deputy, Wendy Sherman, and Lavrov's deputy, Sergei Ryabkov, also met in Geneva last week, without a breakthrough.
SOURCE: REUTERS