Sweden's first female PM resigns hours after appointment
The Green Party quit after parliament rejected the coalition's budget bill.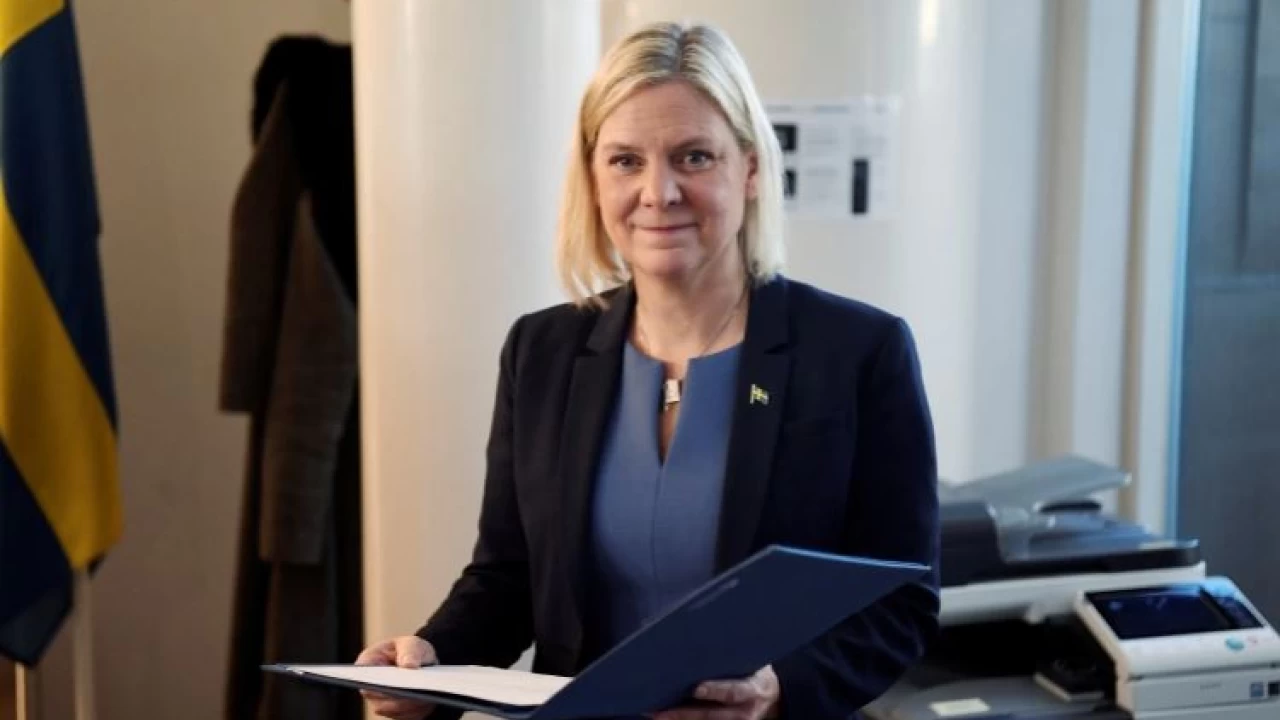 Stockholm: Sweden's first female Prime Minister, Social Democrat Magdalena Andersson, has resigned after less than 12 hours in the top job after the Green Party quit their two-party coalition, stoking political uncertainty.
The Green Party quit after parliament rejected the coalition's budget bill. But Andersson said she had told the speaker of parliament she hoped to be appointed prime minister again as the head of a single-party government.
"I have asked the speaker to be relieved of my duties as prime minister," Andersson told a news conference.
"I am ready to be prime minister in a single-party, Social Democrat government," she added.
The Green Party said it would support her in any new confirmation vote in parliament, while the Centre Party promised to abstain, which in practice amounts to the same as backing her candidacy.
The Left Party has also said it would back her.
The government's own budget proposal was rejected in favor of one presented by the opposition that includes the right-wing populist Sweden Democrats. The vote was 154-143 in favor of the opposition's budget proposal.
Speaker Andreas Norlen said he will contact Sweden's eight party leaders "to discuss the situation". On Thursday, he will announce the next steps for the 349-seat parliament.
Andersson said that "a coalition government should resign if a party chooses to leave the government. Despite the fact that the parliamentary situation is unchanged, it needs to be tried again".
The approved budget was based on the government's own proposal but of the 74 billion kronor ($8.2bn) that the government wanted to spend on reforms, just over 20 billion kronor ($2.2bn) will be redistributed next year, Swedish broadcaster SVT said.
The approved budget aims at reducing taxes, increasing salaries for police officers, and providing more money to different sectors of Sweden's judiciary system.
Andersson's appointment as prime minister had marked a milestone for Sweden, viewed for decades as one of Europe's most progressive countries when it comes to gender relations, but which had yet to have a woman in the top political post.
Earlier in the day, 117 politicians voted yes to Andersson, 174 rejected her appointment while 57 abstained and one politician was absent.
Under the Swedish Constitution, prime ministers can be named and governed as long as a parliamentary majority – a minimum of 175 lawmakers – is not against them.
However, Sweden's next general election is scheduled for September 11.
SOURCE: AL JAZEERA
Sharif family should come to clarify position on Guthrie's statement: Fawad
British solicitor claims former CJ Rana Shamim signed affidavit at residence of Nawaz Sharif in London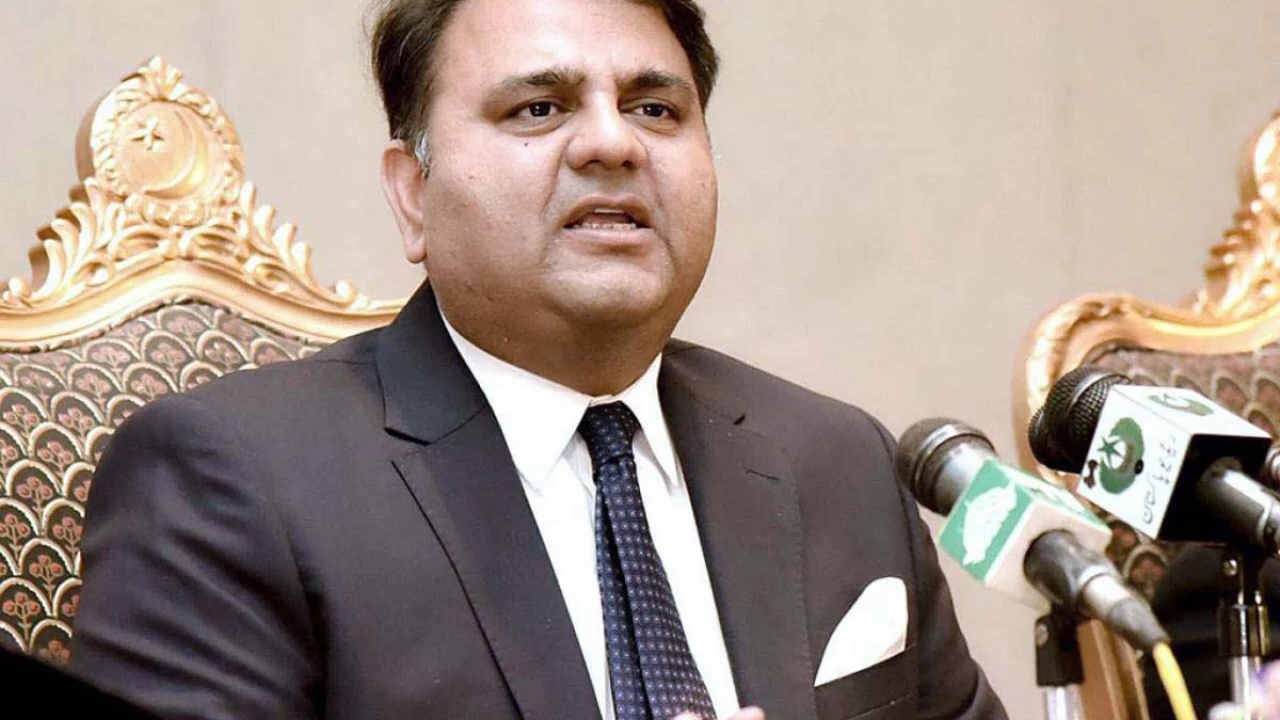 Dubai: Minister for Information Fawad Chaudhry on Friday asked the Sharif family to clarify their position on the statement by British solicitor Charles Guthrie claiming that former Giligt Baltistan chief judge Rana Shamim signed the affidavit at the residence of Nawaz Sharif in London.
It was an important allegation and "I think the Sharif family should come forward and explain their position," he said while talking to the media.
Chaudhry Fawad said apparently it was a fake story as the affidavit was signed at the residence of Nawaz Sharif. "When Nawaz Sharif and the company was in power, only his films were playing, no one paid attention to the original cinema films," he added.
Taking a jibe on Nawaz Sharif, he said the "flop movie" (referring to Nawaz) had gone to London.
To a question, he said the overseas Pakistanis were an asset for the nation and particularly those living in the United Arab Emirates.
Around 1.5 million Pakistanis resided in the UAE, the biggest contributor in the remittances, and most of them were using the Roshan Digital Pakistan account, he added.
The minister said the overseas Pakistanis supported Prime Minister Imran Khan and he also stood with him firmly, and their combination would take Pakistan forward.
Fawad said 11 Pakistani films were being screened at the Dubai Film Festival and he was here to support and enjoy the Pakistani stuff.
EU re-establishing 'minimal presence' in Kabul
Embassy is being opened after five months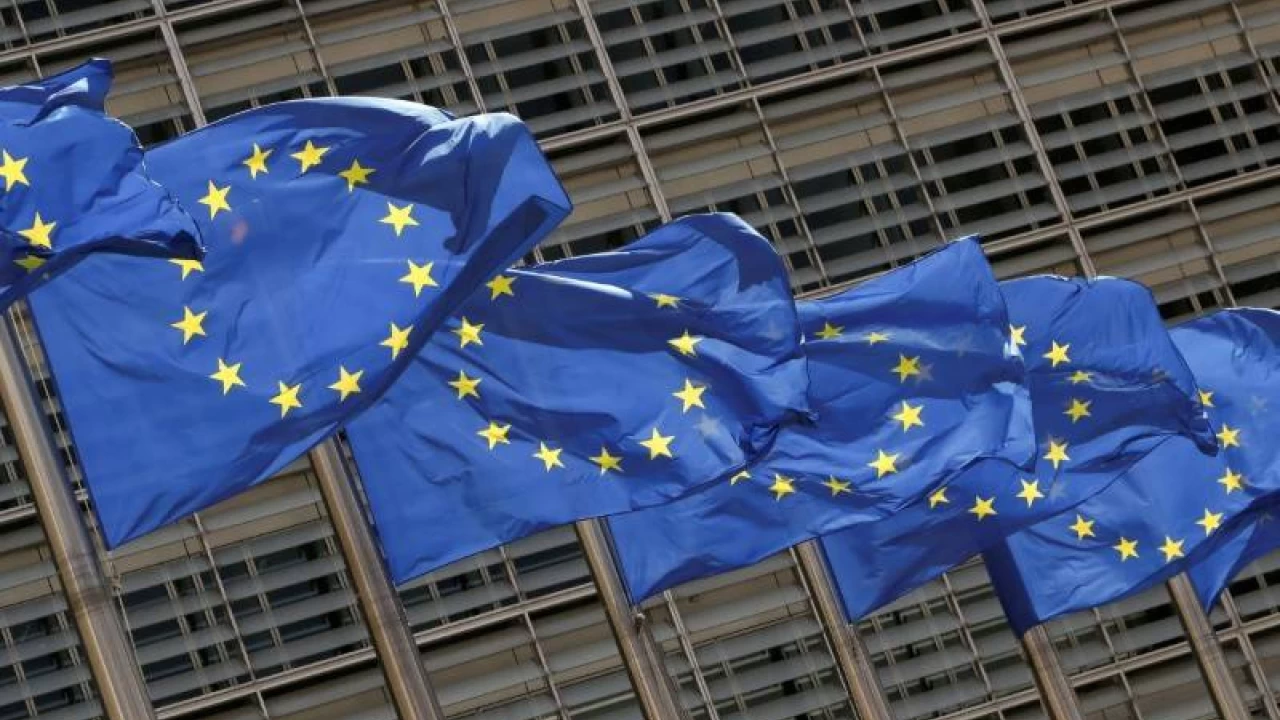 The European Union on Thursday announced it had begun re-establishing a "minimal presence" in Kabul to facilitate the delivery of humanitarian aid in Afghanistan.
"Our minimal presence in Kabul must not in any way be seen as recognition" of the Taliban government there," EU foreign affairs spokesman Peter Stano said in a statement.
"This has also been clearly communicated to the de facto authorities," he added.
Afghanistan is in the grip of a humanitarian disaster, worsened by the Taliban takeover in August that prompted Western countries to freeze international aid and access to billions of dollars worth of assets held abroad.
The country was almost entirely dependent on foreign aid under the previous US-backed government, but jobs have dried up and most civil servants haven't been paid for months.
No country has yet recognised the Taliban, with most watching to see how the hardline Islamists -– notorious for human rights abuses during their first stint in power -– restrict freedoms.
Shortly before Stano made his comments, an Afghan foreign ministry spokesman said on Twitter that the EU was reopening "an embassy" with "a permanent presence in Kabul" for the first time in five months.
Stano said in the statement "the EU has started to re-establish a minimal presence of international EU Delegation staff to facilitate the delivery of humanitarian aid and monitor the humanitarian situation".
The international community is waiting to see how the Taliban Islamic fundamentalists intend to govern Afghanistan, after having largely trampled on human rights during their first stint in power between 1996 and 2001.
While the Taliban claim to have modernised, women are still largely excluded from public employment and secondary schools for girls remain largely closed.
Several countries, including China. Russia, Turkey, the United Arab Emirates and Iran have kept their embassies in Kabul open since the Taliban victory last year, but have not formally recognised their government.
Western diplomats began to evacuate their personnel in the first half of 2021, when American troops began operations to withdraw permanently from Afghanistan.
The withdrawal culminated at the end of August with the chaotic evacuation of 120,000 people following the Taliban's lightning conquest of the country.
Public to interact with PM Imran via live phone calls on Jan 23
Imran Khan would take people into confidence regarding measures adopted by government for their betterment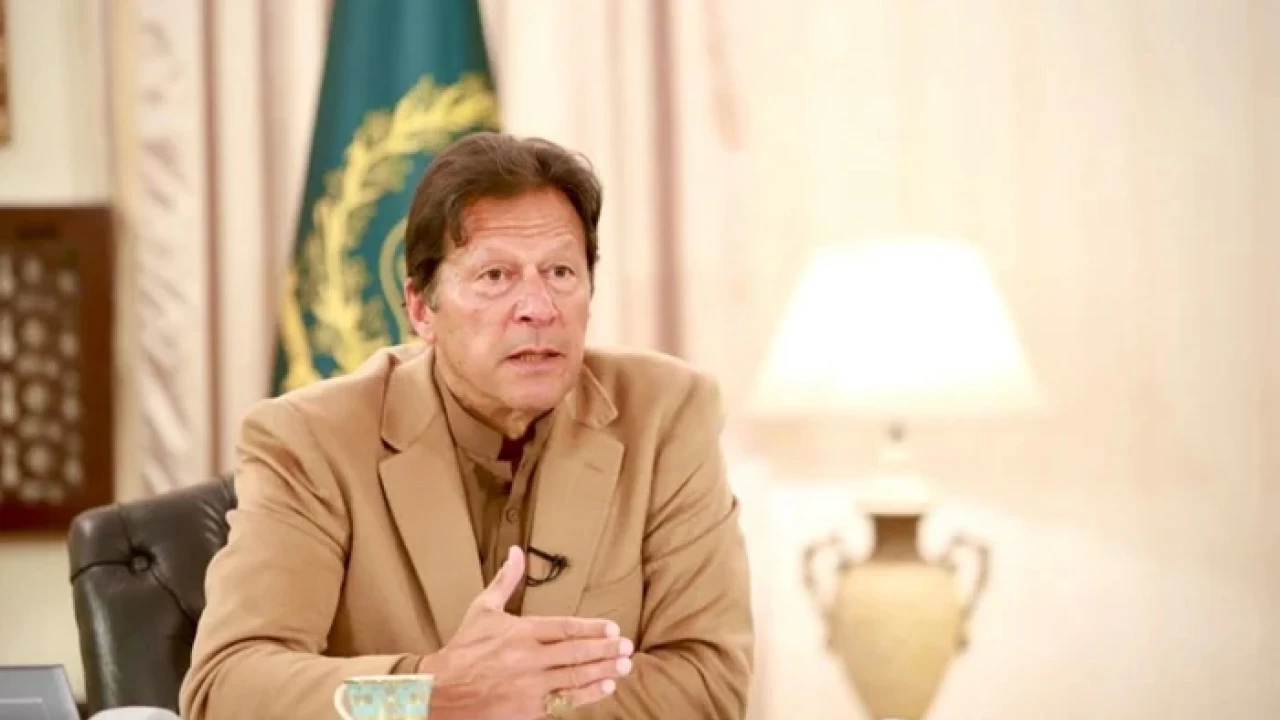 Islamabad: Prime Minister Imran Khan will receive direct phone calls from general public during a programme "Aap Ka Wazir-e-Azam" approximately at 1500 hours on Sunday (January 23).
This was announced by Adviser to Prime Minister on Political Communication Shahbaz Gill on Friday.
In a tweet, Special Assistant to Prime Minister on Political Communication Dr Shahbaz Gill said the Prime Minister will listen to the complaints and opinions of the people and will inform them about different initiatives taken by the government.
Taking to Twitter, Shahbaz Gill said that the prime minister will take direct calls from the general public on January 23 at 3:00 pm. "Imran Khan will receive complaints and suggestions from the general public," he said.
The adviser further shared that the prime minister would take people into confidence regarding the measures adopted by the government for their betterment.
وزیراعظم عمران خان 23 جنوری بروز اتوار تقریباً دن کے 3 بجے آپکا وزیراعظم پروگرام میں عوام کی براراست ڈائیریکٹ فون کالز موصول کریں گے۔ عوام کی شکایات اور آرا سنیں گے اور حکومت کے کئے گئے اقدامات سے عوام کو آگاہ کریں گے۔

— Dr. Shahbaz GiLL (@SHABAZGIL) January 21, 2022