South Korean fans head overseas to catch first BTS concert since the pandemic
The seven-member group will hold four "Permission to Dance on Stage" concerts at SoFi Stadium in Los Angeles
Seoul: When K-Pop sensation BTS announced that their first in-person concerts since the start of the pandemic would be in the United States, Kim Ji-eun immediately booked a flight and hotel, praying that COVID rules would let her attend all four shows.
Permissive entry rules have prevailed so far in both South Korea and the United States, allowing Kim and other fully vaccinated, die-hard fans of BTS to see their idols in person for the first time since 2019, when they wrapped up their last tour from North America to Europe to Asia.
The seven-member group will hold four "Permission to Dance on Stage" concerts at SoFi Stadium in Los Angeles on Nov. 27-28 and Dec. 1-2.
"It's a historic event," Kim said ahead of her departure from Seoul on Thursday. "I'm just so happy and excited to meet BTS and other fans, and share our energy and hearts hoping for an end to the pandemic."
A 40-year-old mother and YouTube content creator, Kim said she and her friend had to engage in a "nightly click war" to secure their concert tickets.
Waiting for her flight at Incheon International Airport, Kim had a bag stocked with fan staples such as BTS branded glow sticks and snacks, as well as pandemic-era necessities such as her vaccination certificate and COVID-19 self-test kit.
Since their 2013 debut, BTS has spearheaded a global K-Pop craze with catchy, upbeat music and dances, as well as lyrics and social campaigns aimed at empowering young people.
The band won the top prize of artist of the year at the American Music Awards for the first time on Sunday, and best pop song for their summer hit "Butter," among other awards.
As the pandemic spread last year, the band postponed and then called off what was meant to be its biggest international tour involving nearly 40 concerts. Instead, it has held online shows.
Having the new shows in the United States - which continues to have a much larger COVID-19 outbreak than South Korea but has fewer rules on gatherings - left some fans who can't make the international trip feeling left out.
"I was so glad to hear about the concerts, but it's a shame for me being unable to go, especially as I had just become a fan right after the pandemic hit," said Emily Seo, a Seoul resident who said because of her job and young baby she couldn't risk testing positive for the virus and having to be quarantined.
Some fans have lamented on online communities that BTS didn't opt to kick off the tour at home, while others say they are now global superstars no longer bound by commitment to local fans first and foremost.
The band's management, Bit Hit Music, did not respond to a request for comment on its choice of concert venues, but has said the decision reflected national and regional health regulations and other conditions.
"It's great BTS is enjoying global attention and making a big name, but I have to admit that I'm sad on the other hand because that means fewer chances for me to see them here," Seo said.
SOURCE: Reuters
Body of missing instructor pilot recovered from Balochistan
Pilot of a gyrocopter died as the small lightweight aircraft crashed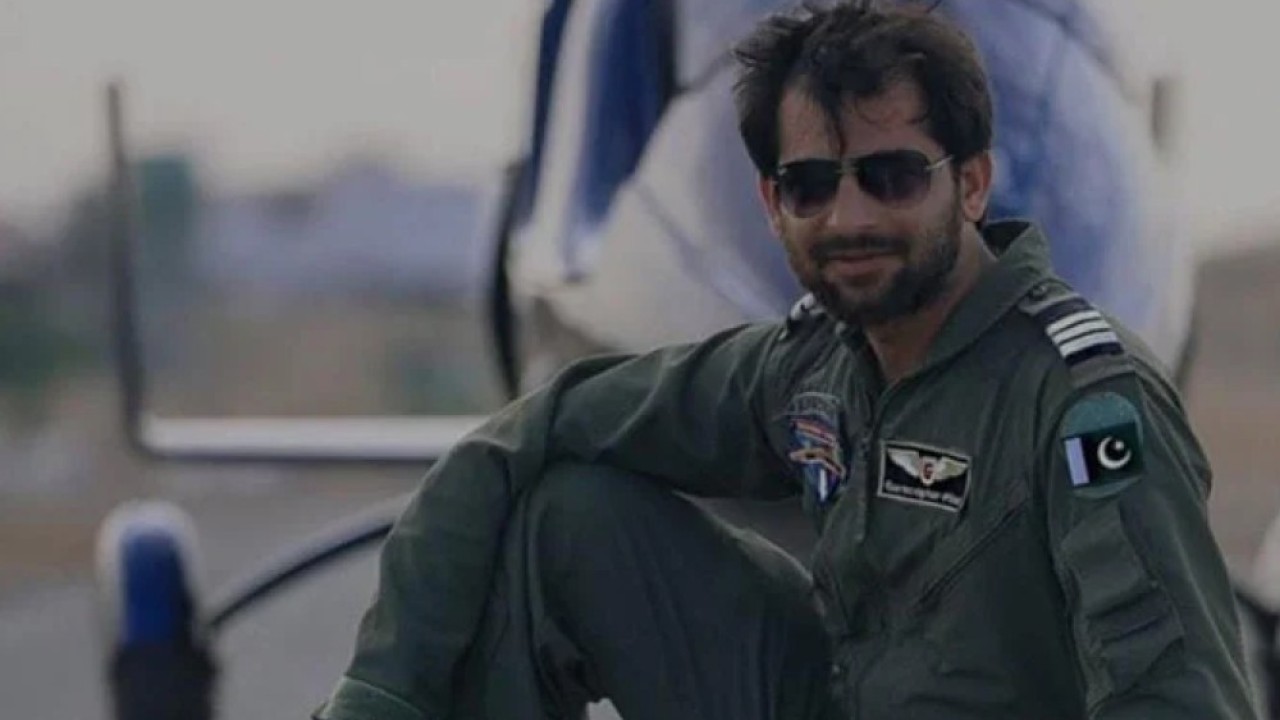 Karachi: The dead body of Qazi Ajmal, an instructor pilot who has been missing for three days, has been recovered from Kand Malir, Balochistan.
According to details, a pilot of a gyrocopter died as the small lightweight aircraft crashed in Awaran area of ​​Balochistan. He flew from Karachi last night with his gyrocopter and entered Balochistan.
Balochistan Wildlife official Amanullah Sajidi confirmed that the plane crashed at Poldat area near Hingol National Park. The aircraft crashed after hitting mountain.
Qazi Ajmal belongs to the famous Qazi family of Peshawar and SP Lasbela Ayub Achakzai has also confirmed that Qazi Ajmal's zero helicopter was found in the area of Kand Malir.
SP Lasbela said that the body of Qazi Ajmal was being shifted from Kand Malir to Hub.
Kamyab Jawan Sports Drive to be launch on Dec. 6
Prime Minister Imran Khan will inaugurate the drive at Jinnah Stadium Sports Complex, Islamabad.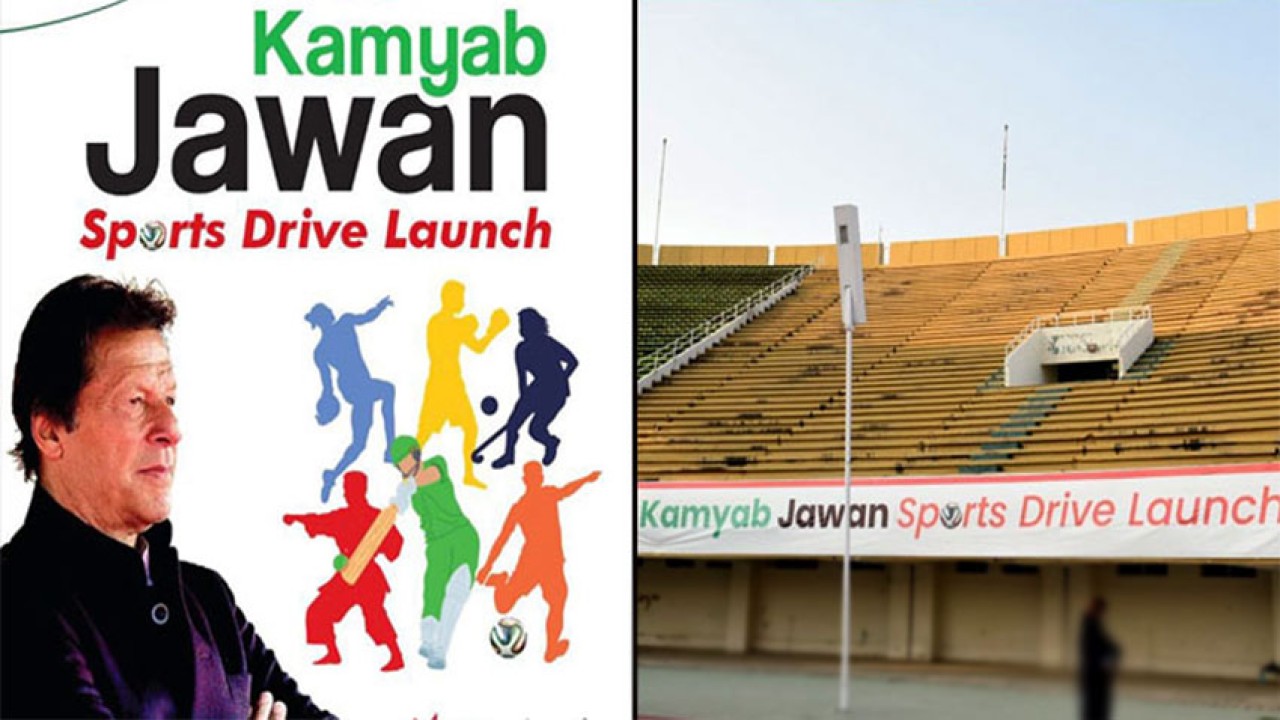 Islamabad: The government is launching 'Kamyab Jawan Sports Drive' in Islamabad on Monday (December 6), in a bid to revive sports culture for producing national heroes.
Prime Minister Imran Khan will inaugurate the drive at Jinnah Stadium Sports Complex, Islamabad.
Special Assistant to the Prime Minister on Youth Affairs Muhammad Usman Dar said this would be the biggest sports programme in the country's history that would enable active participation of the youth in healthy physical activities.
He said under its first phase, twelve different games for male and ten for female would be arranged across 25 regions under the talent hunt programme. The age bracket for the both would be 11-25 years.
گلی سےگراؤنڈ تک، کھیلو جوان دل سے!
نوجوانو! @KamyabJawanPK کرنے جارہا ہے آپ کےلیے کھیلوں کے میدان پھر سے آباد #KJSportsDrive کےذریعے۔ وزیراعظم @ImranKhanPTI کریں گے جس کا افتتاح 6 دسمبر کو سپورٹس کمپلیکس میں۔ آپ بھی تقریب میں شرکت کریں اور حصہ بنیں کھیل کےمیدان آبادکرنےکی مہم کا۔ pic.twitter.com/l8tfLhip3J

— Usman Dar (@UdarOfficial) December 4, 2021
Happy to have @themichaelowen join hands to promote Pakistan football through a @GSVOfficial1 & @KamyabJawanPK Sports Drive initiative giving the next generation a wonderful chance to shine at the international stage!#KJSportsDrive #FootballHoga pic.twitter.com/CDsCJmFPfL

— Usman Dar (@UdarOfficial) December 5, 2021
Death toll rises to 13 in Indonesia volcano eruption 
As per details, more than 300 families with children took shelter in badly hit Curah Kerobokan village in Lumajang after their houses were destroyed by volcanic ash and lava.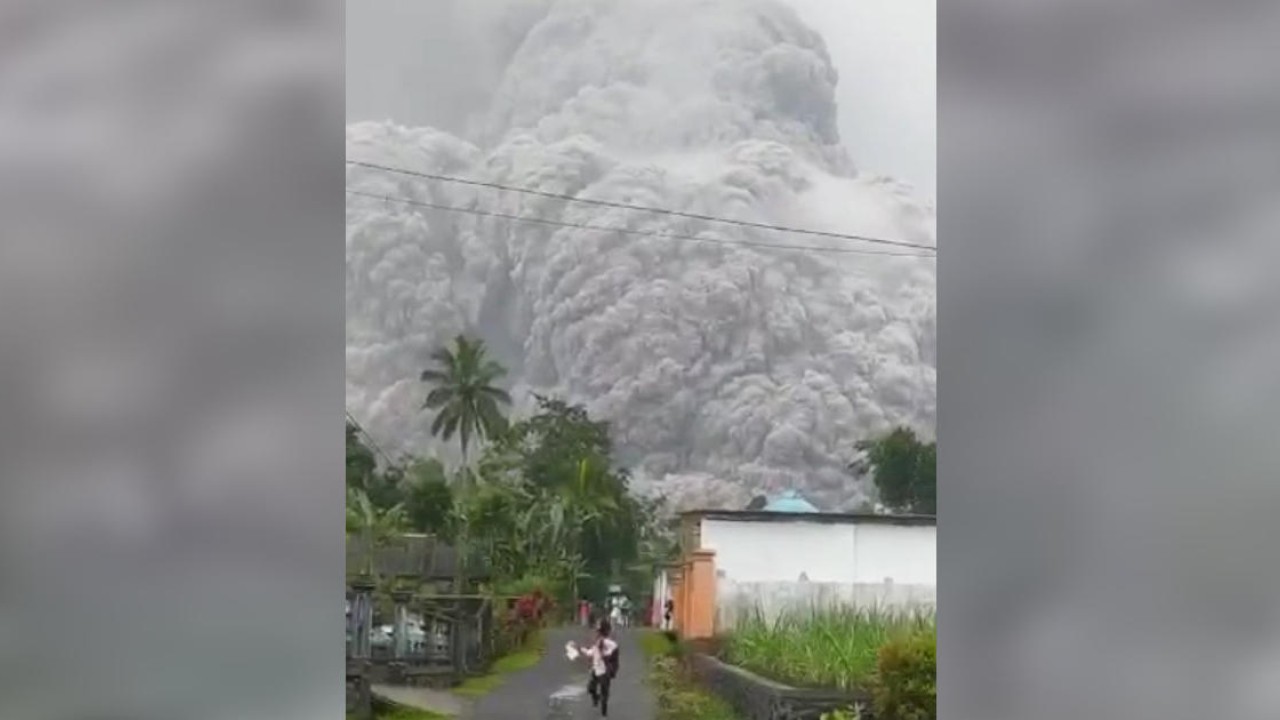 Jakarta: The death toll following the eruption of a volcano on Indonesia's island, Java has risen to 13, with seven people still missing, officials said Sunday.
As per details, more than 300 families with children took shelter in badly hit Curah Kerobokan village in Lumajang after their houses were destroyed by volcanic ash and lava.
Several villages were blanketed with falling ash in Indonesia's most densely populated island.
As per Eko Budi Lelono, who heads the geological survey center, a thunderstorm and days of rain, which eroded and collapsed the lava dome atop the 3,676-meter (12,060-foot) Semeru, triggered the eruption.
Videos shared on Saturday by the country's disaster mitigation agency (BNPB) showed residents running in panic as towering smoke and ash blanketed some nearby villages in Lumajang district.
As per reports, thick columns of ash have turned several villages to darkness and several hundred people were moved to temporary shelters or left for other safe areas.
Authorities were setting up evacuation tents, but evacuations have been hampered by thick smoke, BNPB chief Suharyanto said.
Catatan yang dihimpun Pusat Vulkanologi dan Mitigasi Bencana Geologi (PVMBG), guguran lava pijar teramati dengan jarak luncur kurang lebih 500-800 meter dengan pusat guguran berada kurang lebih 500 meter di bawah kawah. pic.twitter.com/i3IorFweRf

— BNPB Indonesia (@BNPB_Indonesia) December 4, 2021
The eruption took place at about 14:30 local time (07:30 GMT). Local authorities have set up a restricted zone within 5km (3 miles) from the crater.
Airlines have been warned of an ash cloud rising up to 15,000m (50,000 ft).
Mt Semeru was quite an active volcano that regularly spewed ash up to about 4,300m, but Yesterday's eruption was a pretty intense.
Mt Semeru rises 3 676m above sea level and previously erupted last December, forcing thousands of residents to seek shelter. It is among Indonesia's nearly 130 active volcanoes.
Moreover, Indonesia is on the Pacific "Ring of Fire" where continental plates meet, causing frequent volcanic and seismic activity.
Videos shared by emergency officials and local media showed residents running away as a giant ash cloud rose behind them.