South Korean fans head overseas to catch first BTS concert since the pandemic
The seven-member group will hold four "Permission to Dance on Stage" concerts at SoFi Stadium in Los Angeles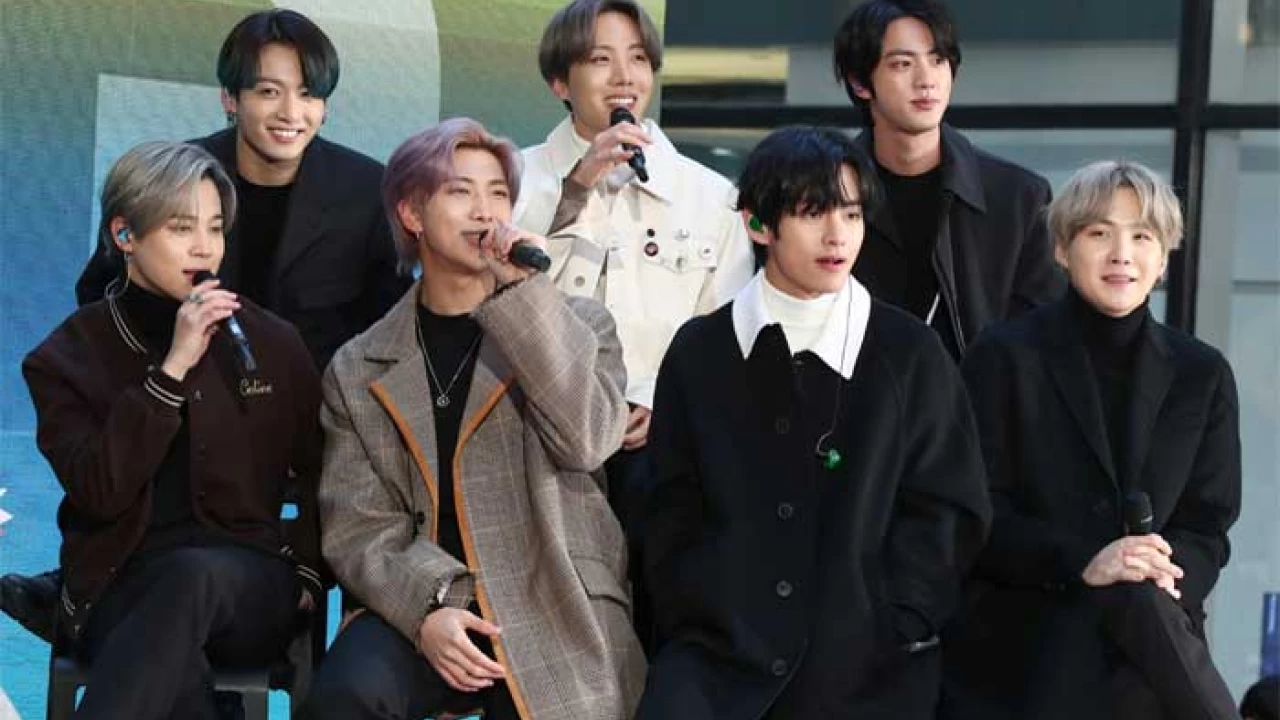 Seoul: When K-Pop sensation BTS announced that their first in-person concerts since the start of the pandemic would be in the United States, Kim Ji-eun immediately booked a flight and hotel, praying that COVID rules would let her attend all four shows.
Permissive entry rules have prevailed so far in both South Korea and the United States, allowing Kim and other fully vaccinated, die-hard fans of BTS to see their idols in person for the first time since 2019, when they wrapped up their last tour from North America to Europe to Asia.
The seven-member group will hold four "Permission to Dance on Stage" concerts at SoFi Stadium in Los Angeles on Nov. 27-28 and Dec. 1-2.
"It's a historic event," Kim said ahead of her departure from Seoul on Thursday. "I'm just so happy and excited to meet BTS and other fans, and share our energy and hearts hoping for an end to the pandemic."
A 40-year-old mother and YouTube content creator, Kim said she and her friend had to engage in a "nightly click war" to secure their concert tickets.
Waiting for her flight at Incheon International Airport, Kim had a bag stocked with fan staples such as BTS branded glow sticks and snacks, as well as pandemic-era necessities such as her vaccination certificate and COVID-19 self-test kit.
Since their 2013 debut, BTS has spearheaded a global K-Pop craze with catchy, upbeat music and dances, as well as lyrics and social campaigns aimed at empowering young people.
The band won the top prize of artist of the year at the American Music Awards for the first time on Sunday, and best pop song for their summer hit "Butter," among other awards.
As the pandemic spread last year, the band postponed and then called off what was meant to be its biggest international tour involving nearly 40 concerts. Instead, it has held online shows.
Having the new shows in the United States - which continues to have a much larger COVID-19 outbreak than South Korea but has fewer rules on gatherings - left some fans who can't make the international trip feeling left out.
"I was so glad to hear about the concerts, but it's a shame for me being unable to go, especially as I had just become a fan right after the pandemic hit," said Emily Seo, a Seoul resident who said because of her job and young baby she couldn't risk testing positive for the virus and having to be quarantined.
Some fans have lamented on online communities that BTS didn't opt to kick off the tour at home, while others say they are now global superstars no longer bound by commitment to local fans first and foremost.
The band's management, Bit Hit Music, did not respond to a request for comment on its choice of concert venues, but has said the decision reflected national and regional health regulations and other conditions.
"It's great BTS is enjoying global attention and making a big name, but I have to admit that I'm sad on the other hand because that means fewer chances for me to see them here," Seo said.
SOURCE: Reuters
Increase in US rates could 'throw cold water' on global economic recovery: IMF chief
"Higher US interest rates could make it more expensive for countries to service their dollar-denominated debt"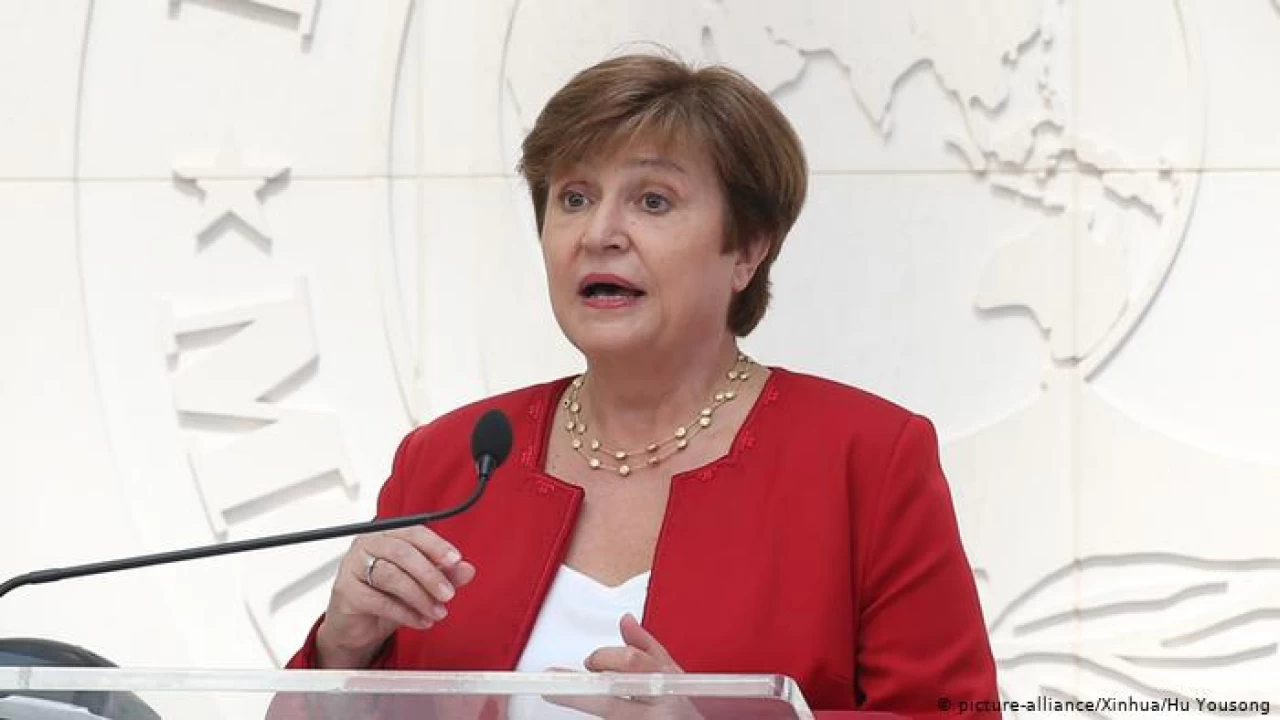 Kristalina Georgieva, managing director of the International Monetary Fund, has said that interest rate hikes by the Federal Reserve could "throw cold water" on already weak economic recoveries in certain countries.
Georgieva, speaking via videoconference at The Davos Agenda virtual event on Friday, said an increase in US rates could have significant implications for countries with higher levels of dollar-denominated debt.
She said it was therefore "hugely important" that the Fed was clearly communicating its policy plans to prevent surprises. Higher US interest rates could make it more expensive for countries to service their dollar-denominated debt.
On a panel moderated by CNBC's Geoff Cutmore, Georgieva said the IMF's message to countries with high levels of dollar-denominated debt was: "Act now. If you can extend maturities, please do it. If you have currency mismatches, now is the moment to address them."
She added that her biggest concern is for low income countries with high levels of this debt, highlighting that two-thirds were now either in "debt distress" or in danger of falling into it — that's twice as many as in 2015.
'Losing some momentum'
The IMF expects the global economic recovery to continue, Georgieva said, but stressed that it was "losing some momentum."
As such, she suggested that a New Year's resolution for policymakers should be "policy flexibility."
"2022 is like navigating an obstacle course," she said, given risks such as rising inflation, the Covid-19 pandemic and high debt levels. The IMF warned in December that global debt hit $226 trillion in 2020 — the largest one-year rise since World War II.
With regards to inflation, Georgieva stressed that the problem is country specific. Prices are rising at startling speeds in a number of countries: euro zone inflation hit a record high of 5% in December, the U.K. inflation rate hit a 30-year high in the same month and the U.S. consumer price index rose at its fastest pace since June 1982.
"That country specificity is what makes 2022, in a way, even more difficult than 2020," Georgieva said.
"In 2020, we had similar policies everywhere because we were fighting the same problem — an economy in standstill. In 2022, conditions in countries are very different, so we cannot anymore have the same policy everywhere, it has to be country specific and that makes our job in 2022 so much more complicated."
SOURCE: CNBC
8 Afghan resistance fighters killed in firefight with Taliban
Fighters from the National Resistance Front (NRF)had fought Taliban forces in Balkh province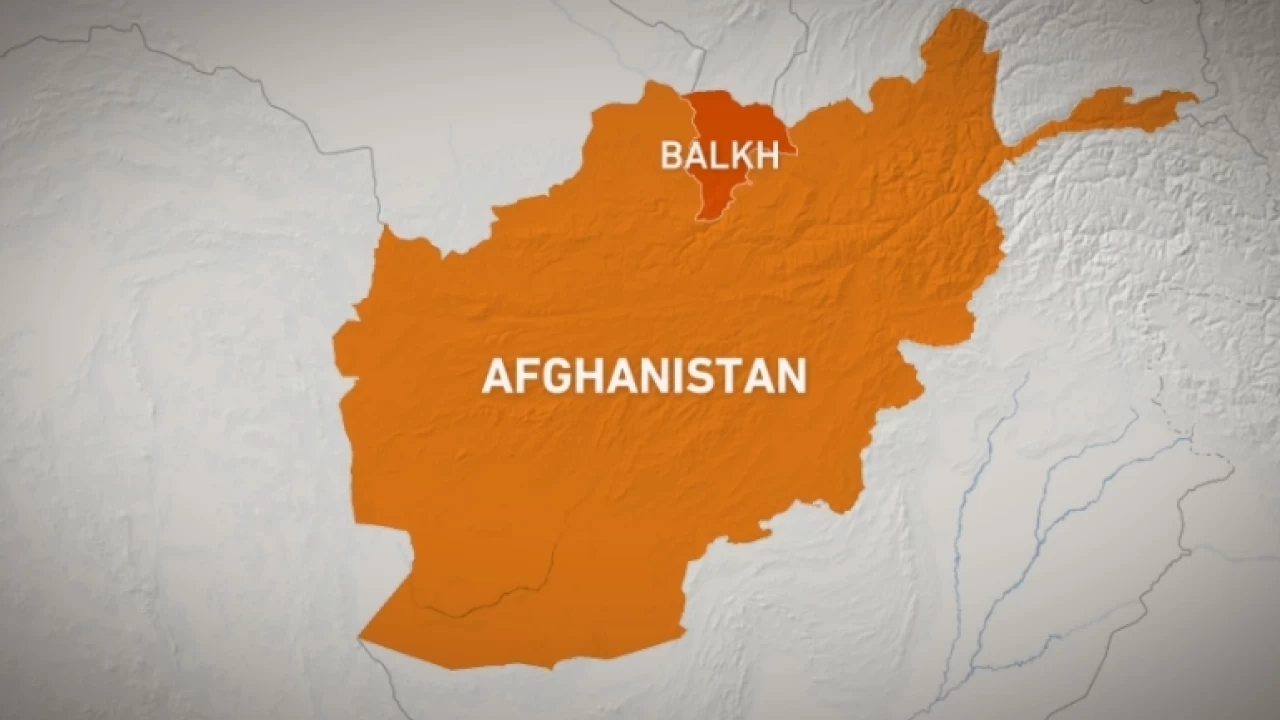 The Taliban killed eight resistance fighters from a national opposition group in a firefight in the north of Afghanistan, police said on Friday.
Since storming back to power in August the Taliban have flatly denied facing organised resistance, but the gun battle on Thursday night may demonstrate that armed opposition is building against their hardline rule.
Fighters from the National Resistance Front (NRF), a group led by the son of legendary late anti-Taliban commander Ahmad Shah Massoud, fought Taliban forces in Balkh province.
Eight NRF fighters were killed in a "direct clash" with the Taliban, provincial police spokesman Asif Waziri told reporters in an audio message.
Waziri said Taliban forces also seized ammunition and machine guns from the NRF fighters. An NRF spokesman was yet to respond to a request for comment from AFP.
The fighting comes less than two weeks after Taliban foreign minister Amir Khan Muttaqi held talks with Ahmad Massoud, the son of Ahmad Shah Massoud, in Tehran.
After that summit an official for the resistance faction said the NRF and Taliban remained on "separate pages" with no prospect of reconciliation.
Massoud's NRF forces were the last to hold out against the Taliban takeover last year, retreating to the Panjshir Valley which fell in September, weeks after government troops capitulated.
The Panjshir Valley is famed as the site of resistance to Soviet forces in the 1980s and the Taliban in the late 1990s, during their first stint in power.
Its most revered figure is Ahmad Shah Massoud, known as the "Lion of Panjshir", who was assassinated by Al Qaeda in 2001, two days before the 9/11 attacks.
His son has since picked up the mantle and there have been reports of his efforts to organise a resistance with other exiled Afghan leaders, which Taliban authorities had so far denied.
The Taliban have also faced resistance from the regional chapter of the militant Islamic State group, IS-Khorasan, an extremist group which aims to create a global caliphate.
SOURCE: AFP
Pakistan wants to establish friendly relation with India
FO says Pakistan is committed to have meaningful, constructive and result-oriented dialogue with India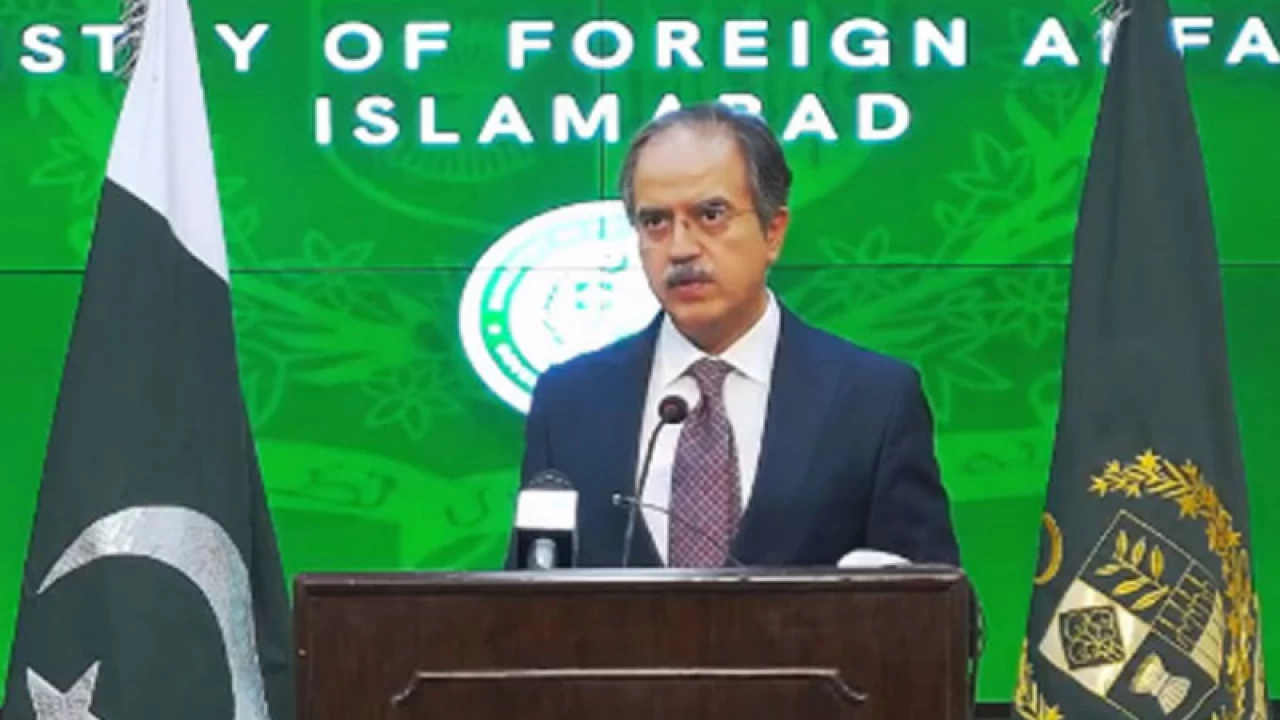 Islamabad: Foreign Office (FO) spokesperson Asim Iftikhar Ahmed has said that Pakistan wants to establish peaceful and friendly relations with all its neighbours including India.
Responding to questions during his weekly press briefing in Islamabad on Friday, the FO spokesperson maintained that Pakistan is committed to have meaningful, constructive and result-oriented dialogue with India, but the onus is on New Delhi to take necessary steps to create an enabling environment.
Talking about Pak-India relations, he said ties are not good since the unilateral and illegal actions taken by the Indian regime on August 5, 2019 in the Indian Illegally Occupied Jammu and Kashmir.
Responding to another question regarding continued oppression by the Indian forces in the held territory, the spokesperson said the international community needs to do more in checking atrocities against the innocent people of Kashmir.
Answering a query regarding return of Pakistani students to China, Asim Iftikhar said Pakistani authorities are taking up this issue with the relevant Chinese quarters so that Pakistani students can go back to China to pursue their education