Pakistani boxer Muhammad Waseem wins WBC Silver title
Muhammad Waseem clinched the silver title by defeating the Colombian boxer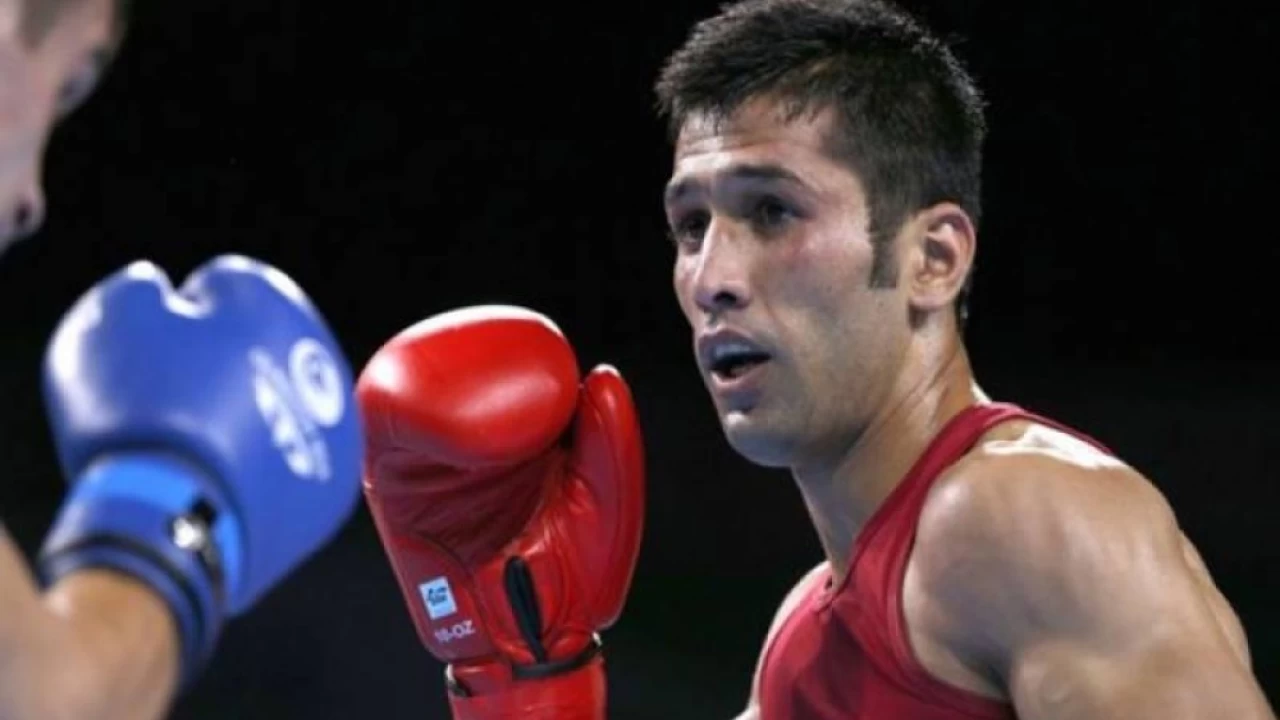 Dubai: Another success for Pakistan, former WBC champion Muhammad Waseem defeated Colombian boxer Rober Barrera in a bout at the Boxing Arena in Dubai.
According to reports, in a 12-round fight of World Boxing Council (WBC), Muhammad Waseem clinched the silver title by defeating the Colombian boxer.
Waseem has so far won 11 bouts during his career with eight knockouts. He lost just one. During his excellent career Waseem has won the WBC flyweight world silver title two times. He also remained WBC No1 for quite some time. He won the WBC world silver title only in his fourth professional bout.
Barrera is said to be more experienced, as he competed in 26 fights and lost 3. The foreign fighter, who has a record of 13 knockouts, will try his best to obtain a triumph that will catapult him to a greater projection at world level.
Murree Tragedy: Inquiry committee suggests grand operation against illegal constructions
PMD did not issues any official notice or alert regarding storms before Murree incident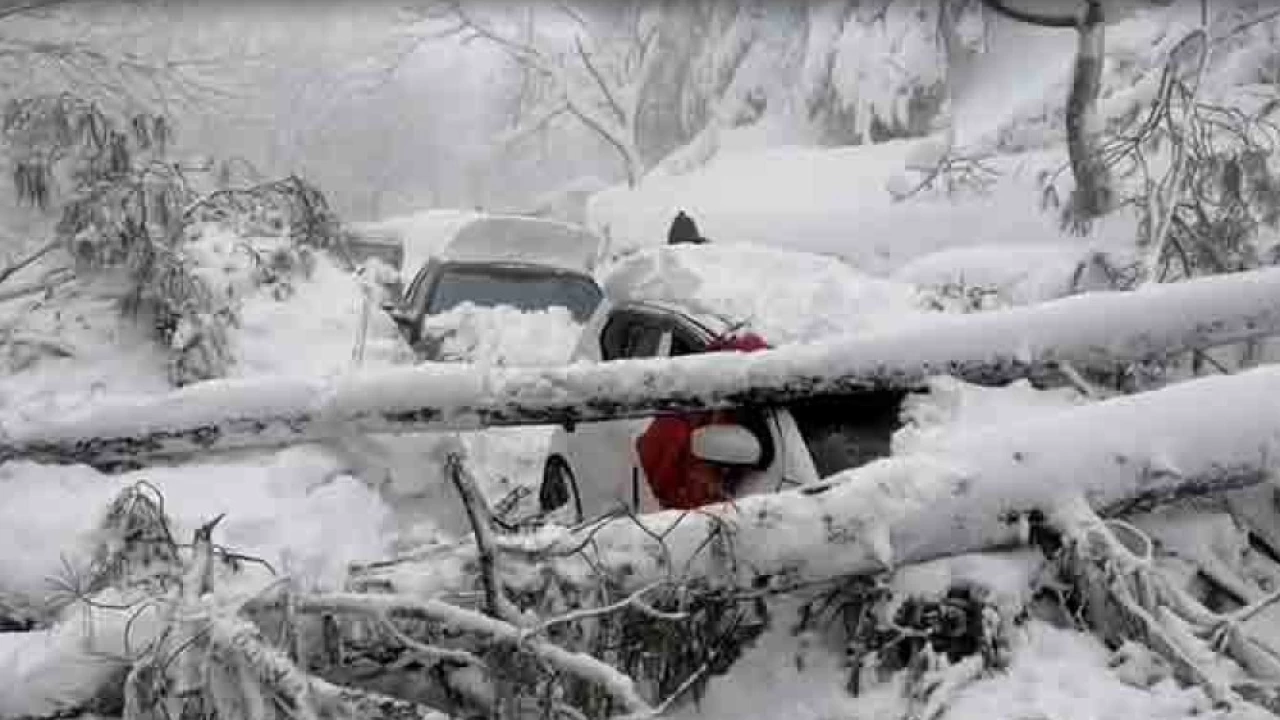 Lahore: While completing its Murree tragedy investigation report, an inquiry committee has suggested a grand operation against illegal constructions, buildings, plazas and hotels in the hilly resort.
According to the privacy sources, a five-member inquiry committee, formed by the Punjab government to find reasons for the happening of the Murree tragedy in which at least 22 tourists died, has completed its preliminary report on Sunday.
The committee has given a shape of draft to its findings. The inquiry committee will present its report to Punjab Chief Minister Usman Buzdar tomorrow.
As per sources, the committee finds many reasons of Murree tragedy. "The roads leading to Murree should have been closed after three days of snowfall. But they were shut after five days," the report said.
The report also pointed that the snow removing machinery sat there but the operators were nowhere to be seen, adding that the PMD had not issued any official notice or alert regarding storms. It also noticed that the Metrological Office warning was also ignored.
The committee suggested that a grand operation against illegal constructions, hotels and plazas be launched and the administration seal the hotels which do not provide car park facilities.
Soon after the Murree tragedy, the Punjab government constituted an inquiry committee to determine causes and lapses in Murree.
According to the notification issued by the Punjab government, the high-level inquiry committee will be headed by Additional Chief Secretary to Punjab Government Zafar Nasarullah while Ali Sarfraz, Asad Gillani and Farooq Mazhar will be members of the probe body.
The notification also stated that the committee had been directed to submit its report within seven days and identify the elements involved in negligence.
"The committee would determine those responsible for the Murree tragedy and investigate whether the government agencies had taken any joint action despite the stern warning of the Meteorological Department or not."
It further said that the committee will also investigate why vehicles were not stopped in Islamabad to prevent entry into Murree and Galyat.
Earlier, Prime Minister Imran Khan expressed grief at the tragic deaths of stranded tourists in Murree, ordering an inquiry and regulations to avert such tragedies in the future.
On his official twitter handle, the Premier wrote that heavy snowfall and a huge rush of tourists caught the district administration unprepared.
"Shocked & upset at tragic deaths of tourists on road to Murree. Unprecedented snowfall & rush of ppl (people) proceeding without checking weather conditions caught district admin unprepared. Have ordered inquiry & putting in place strong regulation to ensure prevention of such tragedies," he posted.
Mali ex-president Keita dies two years after coup ouster
Mali's interim government issued a statement hailing the memory of the illustrious Keita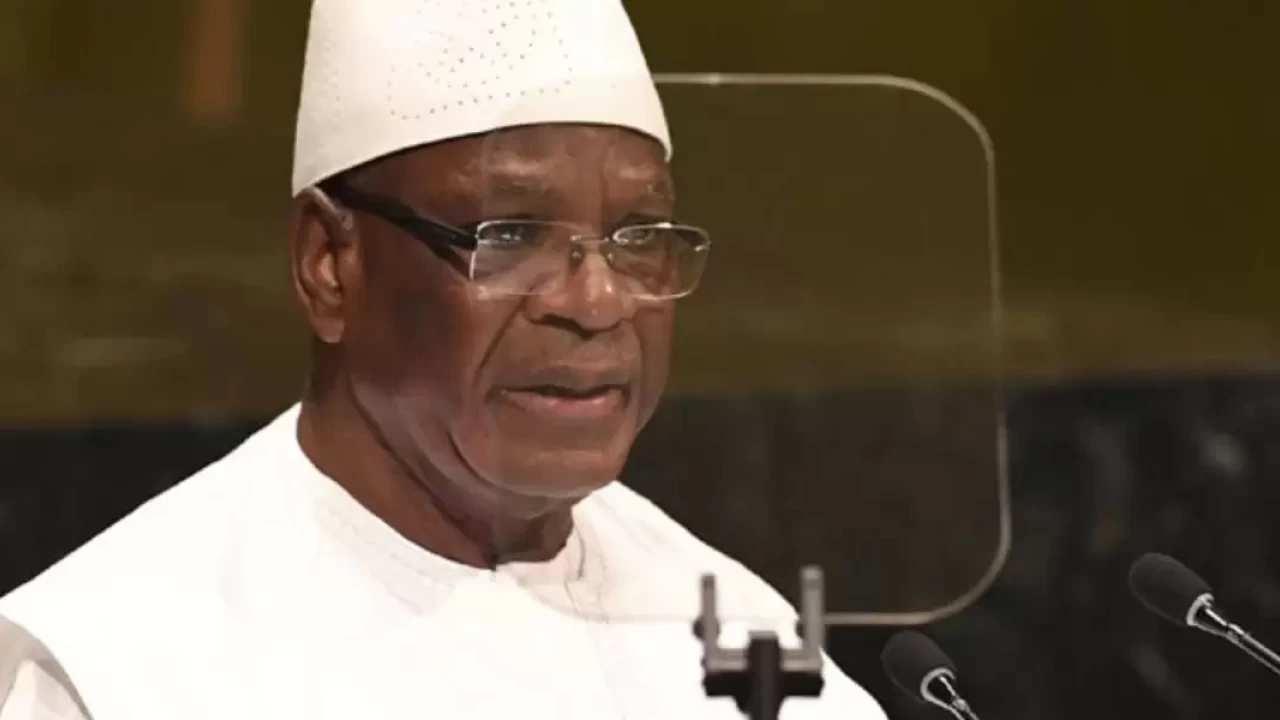 Bamako: Mali's former president Ibrahim Boubacar Keita, who led the West African country from 2013 until he was ousted in a coup in 2020, died at the age of 76 in the capital Bamako on Sunday, his family said.
Looming over most of Keita's presidency was the militant insurgency that has rocked the poor Sahel country since 2012, while his toppling marked the rise of the military junta which is now under regional sanctions for failing to restore civilian rule.
Mali's interim government issued a statement hailing "the memory of the illustrious" Keita, adding that the former president died "after a long illness".
Keita was forced out of office on August 18, 2020, by young military officers who staged an uprising at a base near Bamako before heading into the city, where they seized Keita and other leaders.
Foreign Minister Abdoulaye Diop said he was "saddened to learn of the death of former President Ibrahim Boubacar Keita", adding that "it is with great emotion that I bow before his memory".
Macky Sall, president of neighbouring Senegal, said in a Tweet he was "saddened" by the news, while Niger's ex-president Mahamadou Issoufou, a former comrade of Keita's in the Socialist International, hailed him as "a cultured man, a great patriot and a pan-Africanist".
Politicians and other public figures went to Keita's home southwest of Bamako to offer their condolences, with police guarding the entrances, according to AFP journalists at the scene.
The government statement said funeral plans would be announced at a later date.
– Protests, coups –
In the weeks before the 2020 coup, Keita had been struggling with protests fuelled by his handling of the jihadist insurgency and failure to turn around Mali's floundering economy.
Snail-paced political reforms, decrepit public services and schools, and a widely shared perception of government corruption also fed anti-Keita sentiment, driving tens of thousands of protesters into the streets.
Seized by the putschists, the junta that emerged from the rebellion — under pressure from the West African bloc ECOWAS — released Keita weeks later and returned him to his residence in Bamako, under surveillance.
He suffered a mini-stroke the following month and was sent to the United Arab Emirates for treatment. He had been based at his Bamako home since staying out of public life.
The ruling junta would stage another coup in May 2021, toppling a civilian transitional government.
The junta had vowed to hold elections next month to transition the country back to civilian rule. But at the end of the last year, the junta revised its timetable, saying it could stay in power for up to five years.
In response, ECOWAS agreed to sanction Mali earlier this month, imposing a trade embargo and shutting borders, in a decision backed by the United States, the European Union and former colonial power France.
Landlocked Mali, one of the world's poorest countries, is already feeling the effects of the sanctions, prompting thousands to protest in Bamako on Friday.
– Political veteran –
The son of a civil servant, Keita was born in the southern industrial city of Koutiala, the declining heartland of cotton production.
After studying literature in Mali, Senegal and France, Keita became an adviser for the EU's overseas development fund before heading a development project in northern Mali.
He then rose through the ranks under Alpha Oumar Konare, the country's first democratically elected president.
As a socialist prime minister between 1994 and 2000, he quelled a series of crippling strikes, earning a reputation as a firm leader and helping to set up his landslide election in 2013.
Keita was then re-elected in the 2018 elections, beating opposition leader Soumaila Cisse, who died in December 2020 of Covid.
Cisse's kidnapping by jihadists in March 2020 further illustrated Keita's inability to stop the violence, with rising public outrage culminating in the coup months later.
Source: AFP
North Korea fires two suspected ballistic missiles: S. Korea  
The projectiles were, reportedly, fired from an airport in North Korea's capital city of Pyongyang.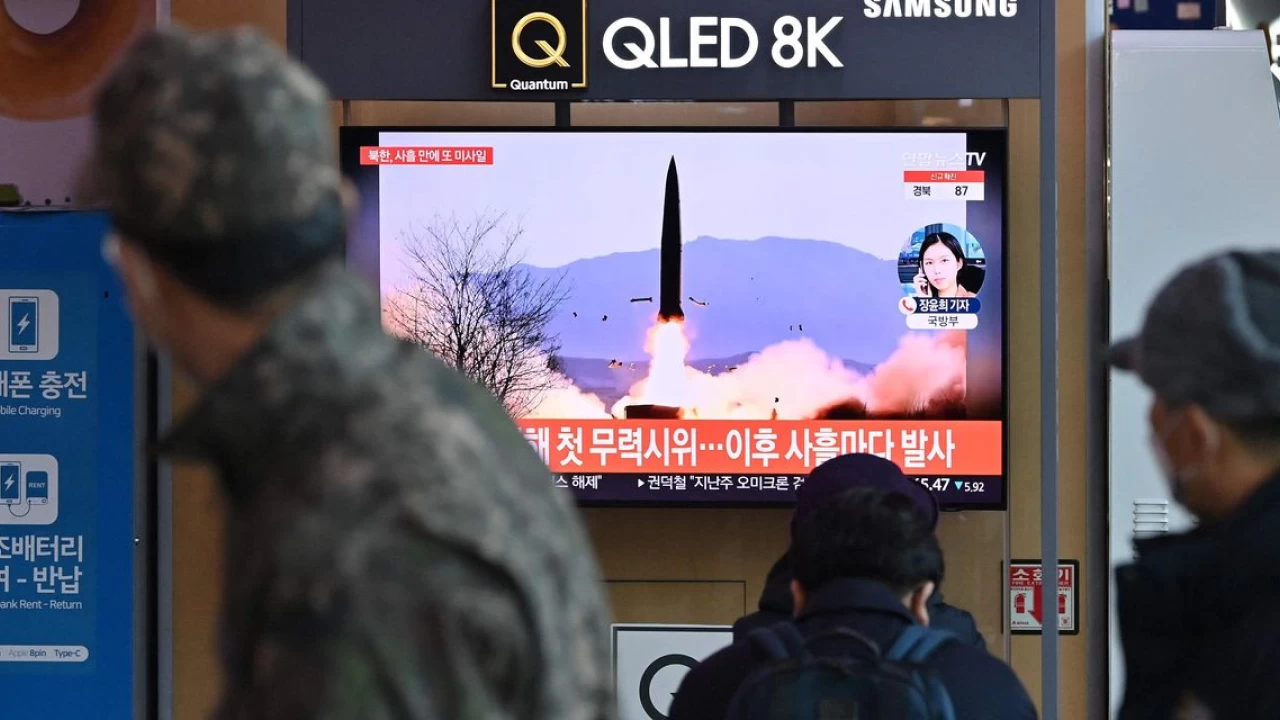 Seoul: North Korea fired two suspected short-range ballistic missiles (SRBM) Monday—the fourth test this month to demonstrate its expanding missile arsenal, South Korea's military reported.
The projectiles were, reportedly, fired from an airport in North Korea's capital city of Pyongyang.
Japan also reported the launch, with chief cabinet secretary Hirokazu Matsuno condemning it as a threat to peace and security.
In less than two weeks, nuclear-armed North Korea has conducted three other missile tests, an unusually rapid series of launches. It said two of them involved single "hypersonic missiles" capable of high speed and manoeuvring after launch, while a test on Friday involved a pair of short-range ballistic missiles fired from train cars.
Monday's launch appeared to involve two SRBMs fired east from Sunan Airfield in Pyongyang, South Korea's Joint Chiefs of Staff (JCS) said in a statement.
North Korea used the airport to test fire the Hwasong-12 intermediate-range ballistic missile (IRBM) in 2017, with leader Kim Jong Un in attendance.
As per reports, the missiles travelled about 380 km (236 miles) to a maximum altitude of 42 km (26 miles).
Japanese Defence Minister Nobuo Kishi said the missiles appeared to have landed in the ocean near North Korea's east coast.
The U.S. military's Indo-Pacific Command said it assessed that the launch did not pose an immediate threat to the United States or its allies, but "these missile launches highlight the destabilising impact of North Korea's illicit weapons programme".
The pace of testing and the different launch sites suggests that North Korea has enough missiles to feel comfortable expending them on tests, training, and demonstrations, and helps reinforce its deterrent credibility by emphasizing the volume of its missile force, said Mason Richey, a professor at Hankuk University of Foreign Studies in Seoul.
North Korea has not tested its longest-range intercontinental ballistic missiles (ICBMs) or nuclear weapons since 2017, but after denuclearisation talks stalled in 2019, it began unveiling and testing a range of new SRBM designs.
Many of the latest SRBMs, including the hypersonic missiles, appear designed to evade missile defences. North Korea has also vowed to pursue tactical nuclear weapons, which could allow it to deploy nuclear warheads on SRBMs.
"Every tactical missile launch flaunts how little sanctions have constrained the Kim regime, and how the U.S. ... has failed to make North Korea pay a sufficient cost for short-range missile programme development," Richey said.
'Isolating and Stifling'
The latest launches have drawn both condemnation and an appeal for dialogue from a U.S. administration that has imposed new sanctions over North Korean missile launches and is pushing for more.
U.S. President Joe Biden's administration imposed its first new sanctions on Pyongyang on Wednesday, and called on the U.N. Security Council to blacklist several North Korean individuals and entities. It also repeated calls for North Korea to return to talks aimed at reducing tension and persuading it to surrender its arsenal of nuclear weapons and ballistic missiles.
North Korea has defended the missile tests as its sovereign right to self-defence and accused the United States of intentionally intensifying confrontation with new sanctions.
In a statement before Friday's missile tests, the North Korean foreign ministry said that although the United States might talk of diplomacy and dialogue, its actions showed it was still engrossed in its policy of "isolating and stifling" North Korea.
South Korea's national security council held an emergency meeting after Monday's test, with members stressing that "above all else, it is essential to start dialogue as soon as possible in order for the situation on the Korean Peninsula to not become more strained and to restore stability", the presidential Blue House said in a statement.
The launches came as North Korea, more isolated than ever under self-imposed border closures aimed at preventing a COVID-19 pandemic, appeared to be preparing to open at least some trade across its land border with China.
Chinese brokers said they expect the resumption of regular trade with North Korea soon after a North Korean train pulled into a Chinese border town on Sunday in the first such crossing since anti-coronavirus lockdowns began in 2020.
Zhao Tong, a Beijing-based nuclear policy expert at the Carnegie Endowment for International Peace, said North Korea had few reasons to hold back its missile development.
Leader Kim appeared to have little hope of a breakthrough with the United States, and China's sympathy for North Korea and antipathy towards the United States could encourage North Korea to think that China was unlikely to support any effort by the international community to censure it for the tests, he added.
"North Korea may think this is a safe time to advance its missile development," Zhao said.
Last week, China criticised the new U.S. sanctions but also called on all sides to act prudently and engage in dialogue to reduce tensions.
China says it enforces existing international sanctions on North Korea, but has joined with Russia to urge the U.N. Security Council to ease the measures, saying they hurt the civilian population.
SOURCE: REUTERS