'Very high risk': WHO warns of likely spread of Covid omicron variant globally
The global health body designated the variant B.1.1.529, which was first spotted in South Africa, as a "variant of concern" on Friday.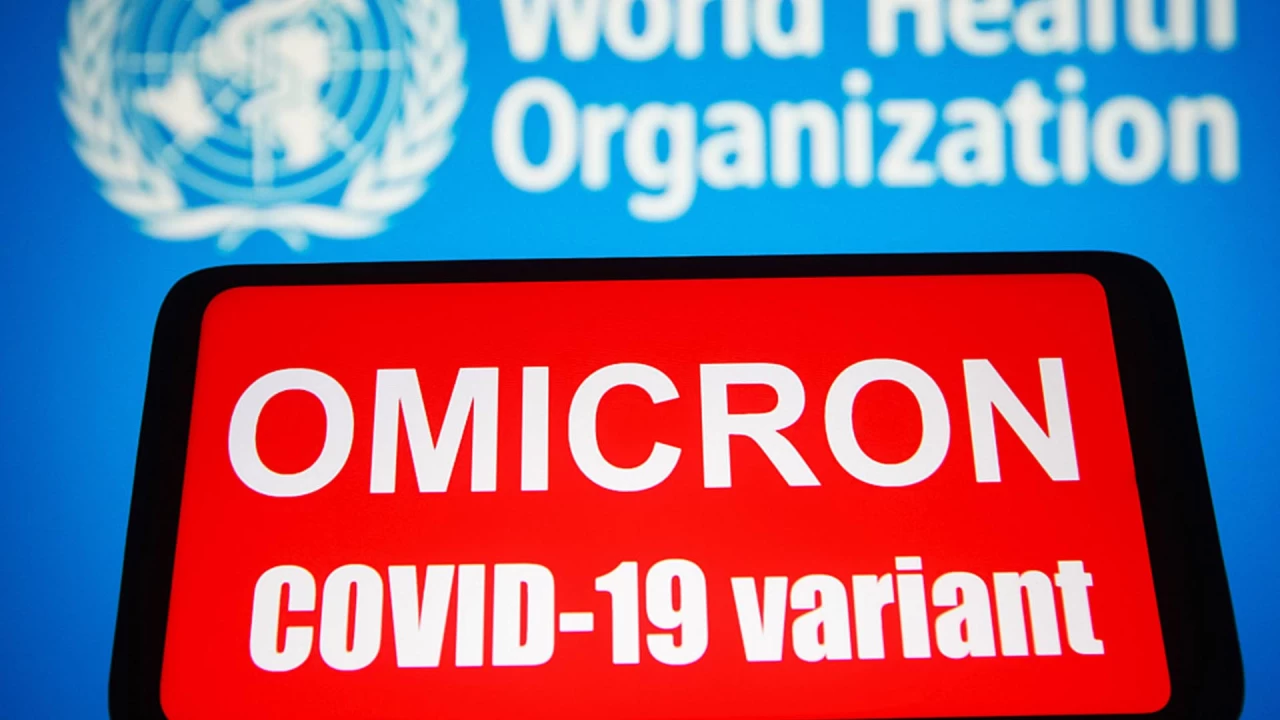 LONDON: The omicron variant of the coronavirus is likely to spread further and poses a "very high" global risk, according to the World Health Organization, which warned Monday surges of Covid infections caused by the variant of concern could have "severe consequences" for some areas.
"Given mutations that may confer immune escape potential and possibly transmissibility advantage, the likelihood of potential further spread of Omicron at the global level is high," the WHO said in its risk assessment on Monday within a technical brief to its 194 member states.
"Depending on these characteristics, there could be future surges of Covid-19, which could have severe consequences, depending on a number of factors including where surges may take place. The overall global risk related to the new VOC [variant of concern] Omicron is assessed as very high," the U.N. health agency said.
The WHO designated the variant B.1.1.529, which was first spotted in South Africa, as a "variant of concern" on Friday.
It said in its report on Monday that it is "a highly divergent variant with a high number of mutations ... some of which are concerning and may be associated with immune escape potential and higher transmissibility."
-- Known unknowns --
However, there are still considerable uncertainties and unknowns regarding this variant, it said, repeating that sentiment Monday.
First of all, experts don't yet know just how transmissible the variant is and whether any increases in infections are related to immune escape, intrinsic increased transmissibility, or both.
Secondly, there is uncertainty over how well vaccines protect against infection, transmission and clinical disease of different degrees of severity, and death. And third of all, there is uncertainty over whether the variant presents with a different severity profile.
The WHO has said it will take weeks to understand how the variant may affect diagnostics, therapeutics and vaccines. Preliminary evidence suggests the strain has an increased risk of reinfection, however.
Early data suggests that the variant is spreading in South Africa more rapidly than previous strains did and that the variant could be starting to trigger a new wave of infections, according to an analysis by the Financial Times.
Covid symptoms linked to omicron have been described as "extremely mild" by the South African doctor who first raised the alarm over the new strain.
Read more: South African doctor who first spotted the omicron Covid variant explains the symptoms
It's very important to remember that, so far, there have only been a small number of cases reported around the world in several southern African countries and a smattering of cases in the U.K., France, Israel, Belgium, the Netherlands, Germany, Italy, Australia, Canada and Hong Kong, but none yet in the US so it could take a while to fully understand what specific symptoms, if any, are attributable to the omicron variant on a wider scale.
It's also too early to tell what degree of health risk the new variant poses at a global level; the international community has already seen several increasingly virulent strains of the coronavirus, first with the "alpha" variant and then the "delta" variant, which is currently the globally dominant strain.
Covid vaccines have greatly helped to reduce severe infection, hospitalization and death, so new variants are closely monitored to assess whether, and how, they might impact the efficacy of vaccines.
-- Mitigation plans --
The WHO urged member states to enhance surveillance and sequencing efforts to better understand variants, including omicron, and to increase community testing to detect if omicron is circulating.
It also called on member states to accelerate Covid vaccinations "as rapidly as possible," especially among high-priority groups.
News of a new variant spooked global markets Friday but European stocks climbed Monday morning. The region has already been battling a sharp surge in infections caused by the delta variant, putting pressure on health services in a number of countries, including Germany and the Netherlands.
The WHO urged countries to put in place mitigation measures to prepare for a possible increase in Covid caseloads "and associated pressure on the health system, ensure mitigation plans are in place to maintain essential health services and necessary health care resources are in place to respond to potential surges."
SOURCE: CNBC
Under-19 World Cup: Pakistan to take on Zimbabwe today
Pakistan is the third most successful side after India and Australia in the ICC U19 Cricket World Cup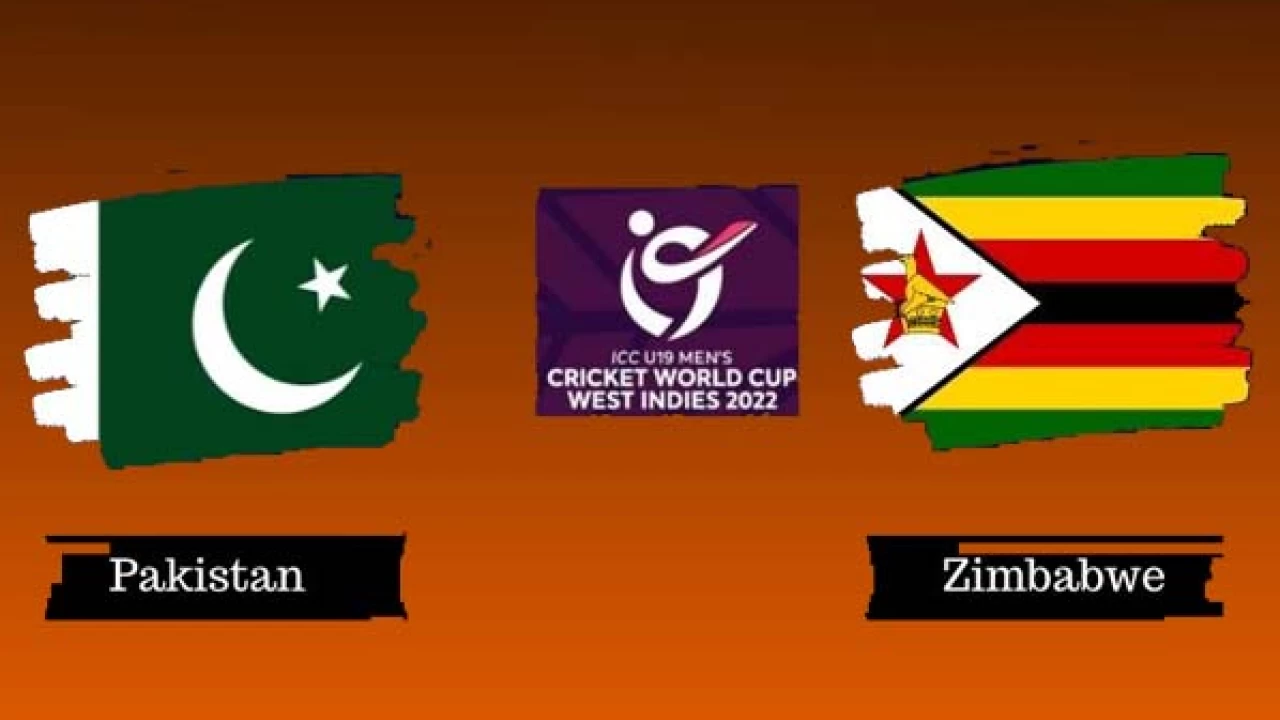 Trinidad and Tobago: Pakistan will play their first match of the tournament against Zimbabwe in the ICC Men's U19 Cricket World Cup West Indies 2022 on Monday at the Diego Martin Sporting Complex in Trinidad and Tobago.
Pakistan will then meet Afghanistan on Thursday at the Brian Lara Cricket Ground, while their last Group C fixtures will be against Papua New Guinea (PNG) on Saturday at the Queens Park Oval.
Pakistan is the third most successful side after India and Australia in the ICC U19 Cricket World Cup, which was launched in 1988 before becoming a biennial event in 1998.
Pakistan have won titles in 2004 and 2006, finished runners-up thrice in 1988, 2010 and 2014, and achieved third positions in 2000, 2008, 2018 and 2020.
Squad: Qasim Akram (captain, Central Punjab), Abdul Faseeh (Northern), Abbas Ali (Khyber Pakhtunkhwa), Ahmed Khan (Khyber Pakhtunkhwa), Ali Asfand (Central Punjab), Arham Nawab (Central Punjab), Awais Ali (Central Punjab), Faisal Akram (Southern Punjab), Haseebullah (wicketkeeper, Balochistan), Irfan Khan Niazi (Central Punjab), Maaz Sadaqat (Khyber Pakhtunkhwa), Mehran Mumtaz (Northern), Mohammad Shehzad (Southern Punjab), Rizwan Mehmood (Sindh) and Zeeshan Zameer (Sindh)
Traveling reserves: Ghazi Ghori (wicketkeeper, Sindh), Mohammad Zeeshan (Central Punjab).
Pakistan fixtures:
17 Jan - v Zimbabwe - Diego Martin Sporting Complex.
20 Jan - v Afghanistan - Brian Lara Cricket Ground.
22 Jan - v PNG - Queens Park Oval.
UAE: Suspected drone attack triggers blast cum fire, killing 3 including a Pakistani
Police said "small flying objects" were found at both places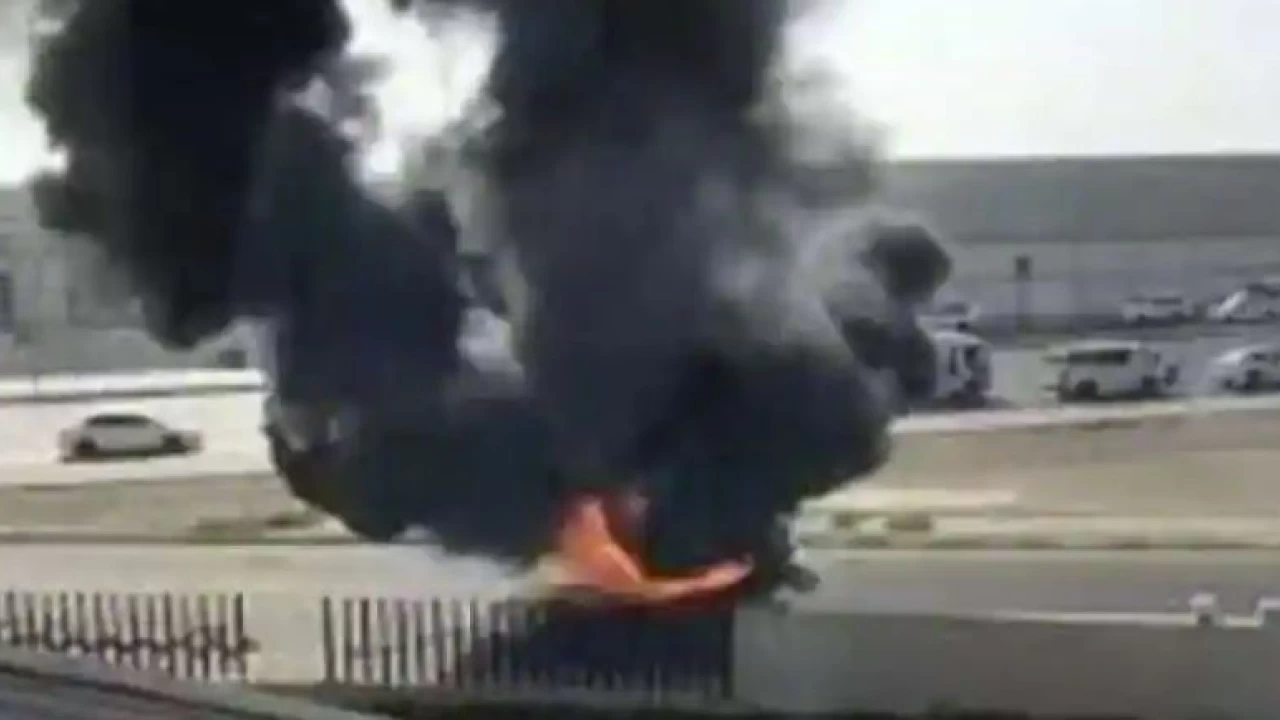 Abu Dhabi: Three people were killed in a suspected drone attack that set off a blast and a fire in Abu Dhabi on Monday, officials said, as Yemen's rebels announced military operations in the United Arab Emirates.
Two Indians and a Pakistani died as three petrol tanks exploded near the storage facility of oil giant ADNOC, while a fire ignited in a construction area at Abu Dhabi airport.
Police said "small flying objects" were found at both places, suggesting the sort of deliberate attack that is unheard of in the wealthy UAE, a renowned safe haven in the volatile Middle East.
"Preliminary investigations indicate the detection of small flying objects, possibly belonging to drones, that fell in the two areas and may have caused the explosion and fire," police said in a statement, adding that the incidents were under investigation.
Yemen's Huthi rebels did not claim the attacks. But the Huthis military spokesman announced a "military operation" in the UAE, a partner in Yemen's pro-government coalition, in what would be a major escalation in the seven-year war.
Yahya Saree tweeted that the rebels' armed forces had said they would "announce an important military operation in the UAE in the coming hours".
Drone attacks are a hallmark of the Huthis' assaults on Saudi Arabia, the UAE ally which is leading the coalition fighting for Yemen's government in a grinding civil war.
The rebels have previously threatened to target Abu Dhabi and Dubai, the gleaming crown jewels of the UAE which last year opened its first nuclear power plant.
The Huthis' latest statement comes two weeks after they seized a UAE-flagged ship, the Rwabee, off the Yemen coast, and released footage purporting to show military equipment on board.
The UAE said the Rwabee, whose 11 crew are now hostages, was a "civilian cargo vessel" and called the hijacking a "dangerous escalation" in the busy Red Sea shipping route.
The rebels later rejected a UN Security Council demand for the ship's immediate release, saying it was "not carrying... toys for children but weapons for extremists".
SOUCE: AFP
China's birth rate drops to record low in 2021: Report 
As per official data, there were 10.62 million births in 2021.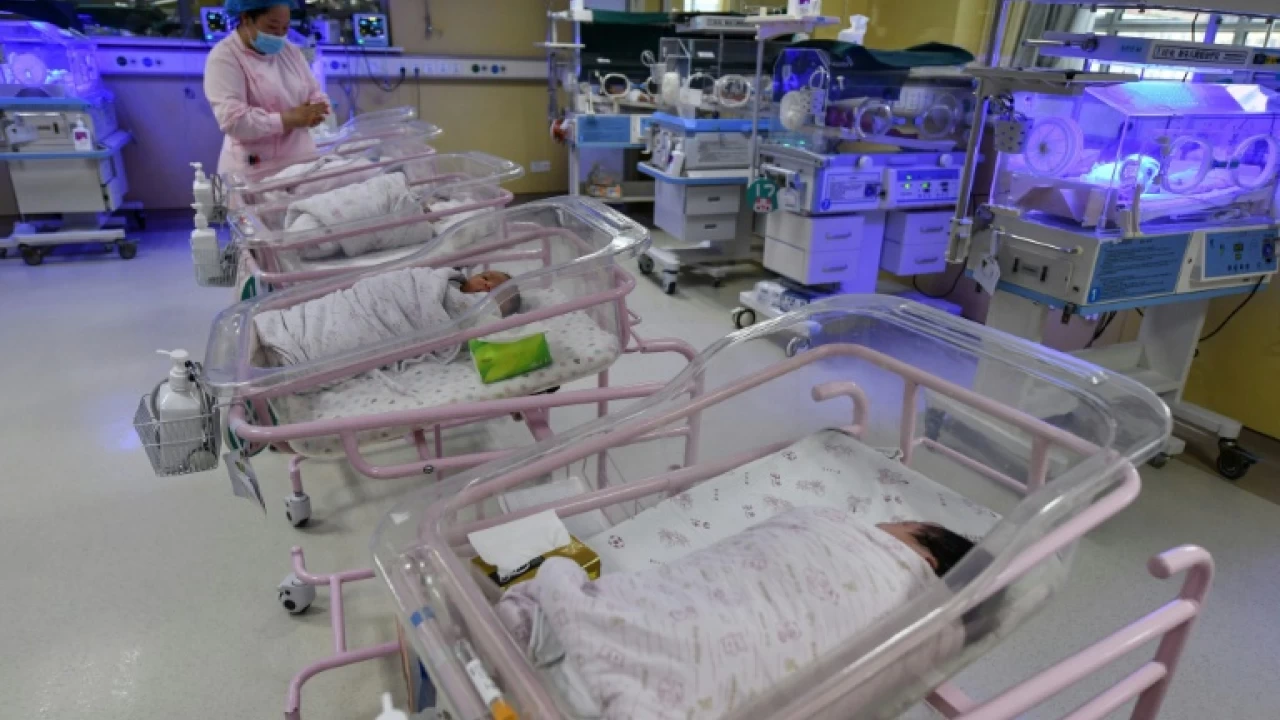 Beijing: China's birth rate dropped to a record low of 7.52 per 1,000 people in 2021, National Bureau of Statistics data showed Monday.
China scrapped its decades-old one-child policy in 2016, replacing it with a two-child limit to try and counter a rapidly ageing population, but many couples do not want to have more children because of the high cost of urban living.
Country's birth rate was the lowest since 1949 when the statistics bureau began collating the data.
The natural growth rate of China's population, which excludes migration, was only 0.034% for 2021, the lowest since 1960.
As per chief economist at Pinpoint Asset management, Zhiwei Zhang, "The demographic challenge is well known but the speed of population ageing is clearly faster than expected".
"This suggests China's total population may have reached its peak in 2021. It also indicates China's potential growth is likely slowing faster than expected," added Zhang.
As per official data, there were 10.62 million births in 2021.